Yosemite National Park with record early snowfall: 434 cm / 171 inches!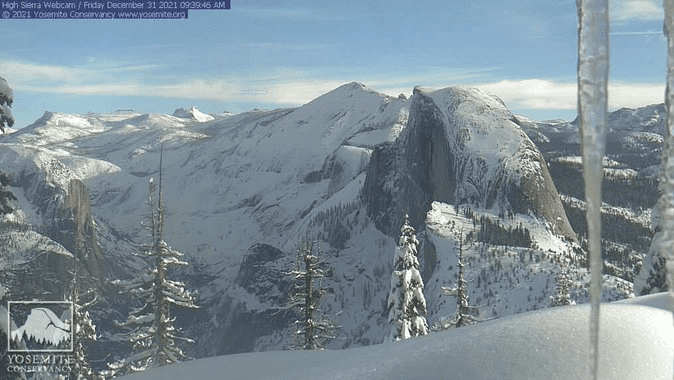 Only in the last similar article, we were informed about extreme snowfall in Sierra Snow Lab, California, with 455 cm / 191 inches of snow /https://mkweather.com/sierra-snow-lab-in-california-455-cm-193-7-inches-16-feet-of-snowfall-a-historic-amount-of-snow//.
Now, we still stay in California – an all-time December record is reported from Yosemite National Park!
Together 434 cm / 171 inches of snow cover was reported from Tuolumne Meadows, which broke the old record of 143 inches set back in 1996.
Tahoe Weather reported on Twitter: "We've had bigger storm series, like the 14-day series in Mar-11 that dropped up to 200″+ on some mountains. But this one wasn't too shabby either dropping 100″+ on 9 mountains (up to 11 feet) over the last 7 days! Officially we've picked up 67% of our 50-yr avg already."
Heavy rains around Sylvester 2021 appeared in Los Angeles, too /https://mkweather.com/los-angeles-surprisingly-with-daily-rainfall-record-60-mm-2-34-inches-on-31-12-2021-and-mini-floods//.
Christmas 2021 was extremely stormy in Phoenix /https://mkweather.com/phoenix-arizona-with-the-wettest-christmas-in-almost-80-years//.
Anomalously cold air with snowfall in the mountains and rain in lowlands and along the coasts in Southwest previously brought temperature records in Canada and NW USA /https://mkweather.com/canada-511c-the-first-50c-and-lower-temperature-in-december-since-1998/; https://mkweather.com/vancouver-canada-hit-the-coldest-temperatures-in-52-years-153c/; https://mkweather.com/seattle-with-the-coldest-day-since-1990-and-the-coldest-night-since-the-legendary-year-2010//.
According to the 16-day forecast, however, southern California and western Arizona will be until 17. January 2022 already drier, but the northern half of California still with heavy rains or snow.
Heatwaves from Mexico /https://mkweather.com/mexico-with-all-time-december-record-410c// were in the last month (December 2021) shifting mainly above south-central and the southeastern USA, where extreme heatwaves and subsequent tornado outbreaks have occurred. The next tornado outbreak is forecasted already at the night from 1. to 2. January 2022 in the Kentucky region /https://mkweather.com/the-worst-tornado-forecast-since-the-kentucky-event-30-million-americans-after-tropical-heatwave-under-a-tornado-watch//.
Southwest should be according to CFS after very wet January 2022 drier already in February 2022 /https://mkweather.com/kentucky-like-tornadoes-for-the-usa-in-january-and-february-2022-cfs-sees-extreme-temperature-differences-across-the-continent-and-sharp-frontal-boundaries-for-midwest-southeast//.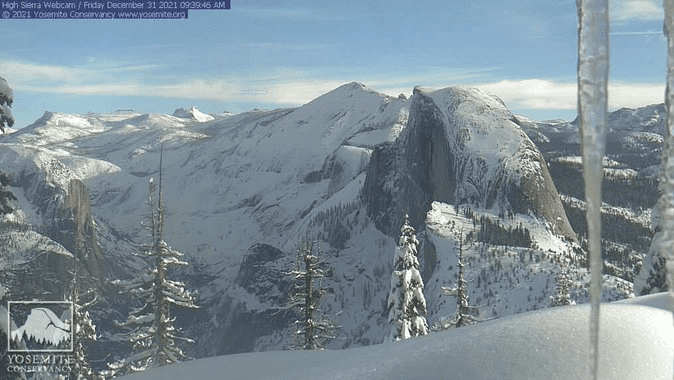 Source: YoseConservancy webcam