Los Angeles surprisingly with daily rainfall record: 60 mm / 2.34 inches on 31.12.2021 and mini floods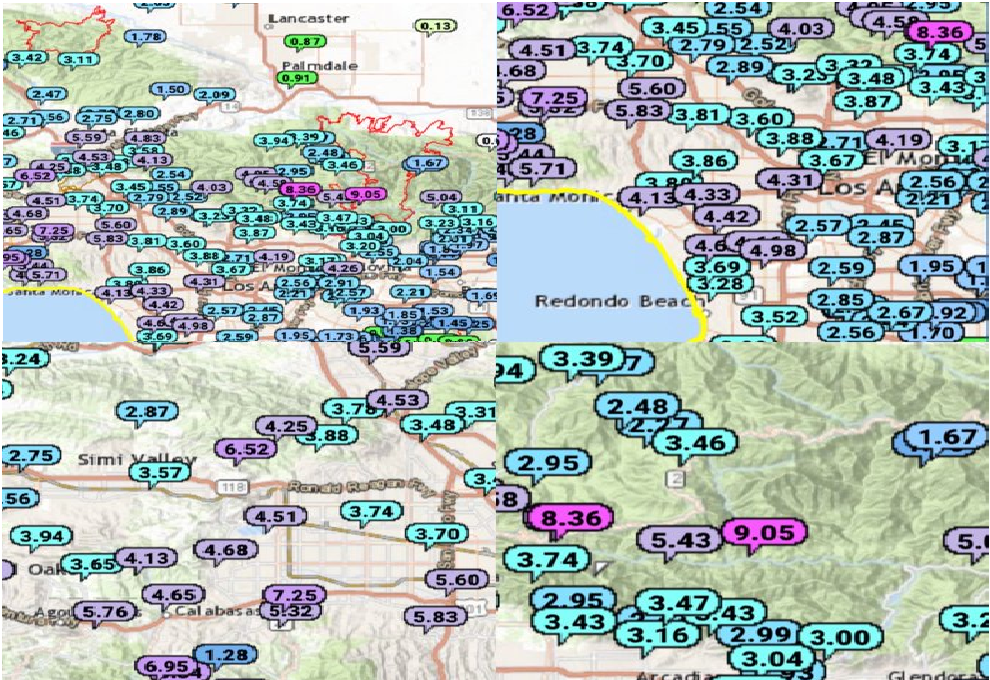 Not only record snowfall in Sierra Snow Lab, California (455 cm / 193.7 inches: https://mkweather.com/sierra-snow-lab-in-california-455-cm-193-7-inches-16-feet-of-snowfall-a-historic-amount-of-snow/) but too rainfall records in metropolitan areas!
While Phoenix reported the wettest Christmas in almost 80 years /https://mkweather.com/phoenix-arizona-with-the-wettest-christmas-in-almost-80-years//, LA experienced heavy rainfall on Sylvester.
Rainfall totals reached 31. December 2021 2.34 inches / 60 mm, which is the highest value since 1936.
The large region between LA and San Gabriel reported 3 – 6 inches (75 – 150 mm), rarely up to 10 inches (250 mm)!
Winter wildfires, such as currently in Colorado are therefore in the Southwest quite impossible, thanks to a strong winter pattern.
Anomalously cold air with snowfall in the mountains and rain in lowlands and along the coasts has already brought temperature records in Canada and NW USA /https://mkweather.com/canada-511c-the-first-50c-and-lower-temperature-in-december-since-1998/; https://mkweather.com/vancouver-canada-hit-the-coldest-temperatures-in-52-years-153c/; https://mkweather.com/seattle-with-the-coldest-day-since-1990-and-the-coldest-night-since-the-legendary-year-2010//.
According to the 16-day forecast, however, southern California and western Arizona will be until 17. January 2022 already drier, but the northern half of California still with heavy rains or snow.
Heatwaves from Mexico /https://mkweather.com/mexico-with-all-time-december-record-410c// were in the last month (December 2021) shifting mainly above south-central and the southeastern USA, where extreme heatwaves and subsequent tornado outbreaks have occurred. The next tornado outbreak is forecasted already at the night from 1. to 2. January 2022 in Kentucky region /https://mkweather.com/the-worst-tornado-forecast-since-the-kentucky-event-30-million-americans-after-tropical-heatwave-under-a-tornado-watch//.
Southwest should be according to CFS after very wet January 2022 drier already in February 2022 /https://mkweather.com/kentucky-like-tornadoes-for-the-usa-in-january-and-february-2022-cfs-sees-extreme-temperature-differences-across-the-continent-and-sharp-frontal-boundaries-for-midwest-southeast//.
Source: Alex Tardy Skiwxman Twitter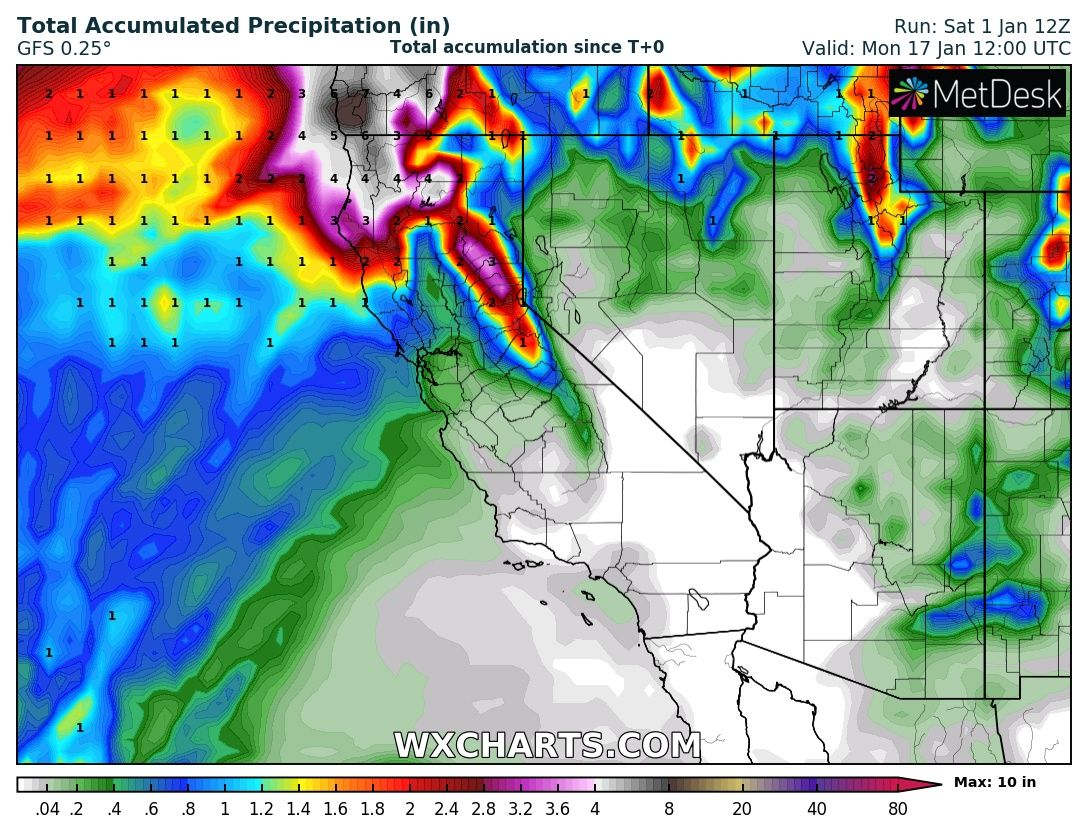 Source: wxcharts.com