Tropical +30°C in winter? Spain reported +28,9°C in Xátiva (an official record) and +29,6°C in Sumacarcer (an unofficial record)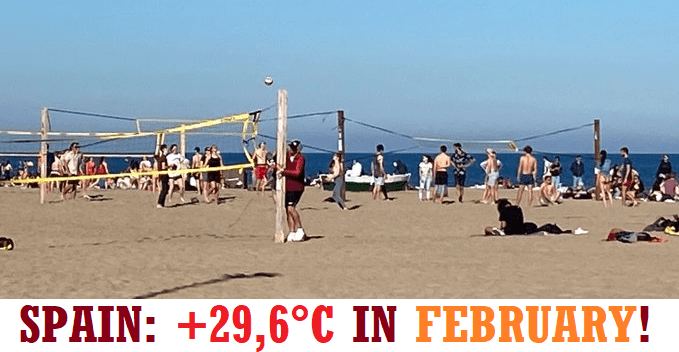 Only in the last Mkweather article, we announced the next extremely warm times for Europe in the following 16 days /https://mkweather.com/europe-11-from-16-next-days-very-or-extremely-warm//, but extremely hot/warm days appeared in Europe in the last 3 days, too.
The hottest was on Friday, 18. February in Valencia region, Spain, where anomalous +28,9°C in Xátiva (official measurement) and +29,6°C in Sumacarcer (an unofficial measurement) were recorded.
Very warm weather hit France, too, with +24,7°C in Les Arcs on Thursday, 17. February 2022, or +23,6°C in Calvi in Corsica (the warmest February day in Calvi on record).
The city of Toulon, France, was recorded on 17. February 2022 the warmest February day on record, with +23,2°C, and a monthly record was broken in Marignane, too, +22,4°C, while on 18. February 2022, +22,5°C (a monthly record) was measured in Mornant.
On Thursday, 17. February, +22,1°C was recorded in Graz, Austria, Sopron, Hungary reported +20,1°C.
Until Saturday, 19. February 2022, the warmest air has shifted before the cold front above Balkan, with +20,9°C in Banja Luka, Bosnia, and Herzegovina, +20,0°C in Dimitrovgrad, Serbia, or +19,2°C in Tirana, Albania.
Its possible, that the next early spring heatwave / warm spell will bring the next similar, or even higher temperatures, soon /link above/.
Extremely warm weather should continue until early April 2022 and later in April, late-season frosts should appear /https://mkweather.com/ecmwf-6-week-forecast-for-europe-until-4-april-2022-extremely-warm-and-windstorms-and-tornadoes-possible-more-than-was-predicted/; https://mkweather.com/nao-leading-pattern-minimally-until-1-april-2022/https://mkweather.com/92951/; https://mkweather.com/extremely-warm-and-sunny-spring-minimally-until-20-march-2022-late-season-frosts-or-snow-should-come-at-the-end-of-march-and-in-april-2022/; https://mkweather.com/will-bring-early-april-2022-extreme-frosts-in-europe-and-damage-to-harvest-there-are-the-first-signals//.
Update of a seasonal forecast for Spring 2022 you should find here: https://mkweather.com/hot-and-dry-march-cold-and-stormy-april-and-may-long-term-forecast-for-europe-sees-a-return-of-cold-and-weather-patterns/ (Spring 2022 and Summer 2022 forecast for Europe are available here: https://mkweather.com/spring-2022-forecast-for-europe-early-dry-late-stormy-very-warm/; https://mkweather.com/summer-2022-forecast-for-europe/).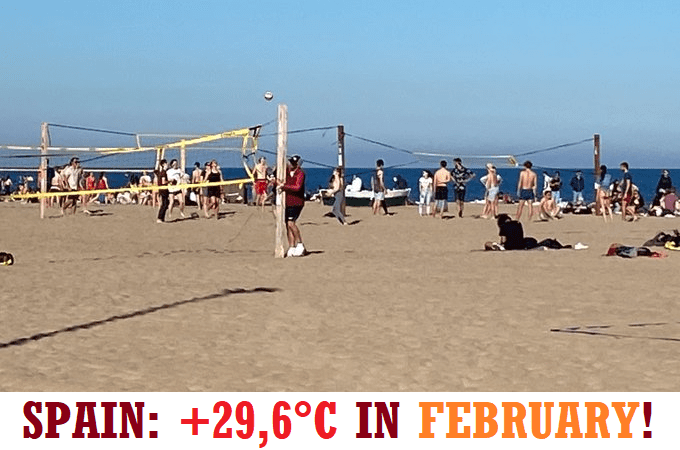 Illustration picture: ValenciaWeather Twitter