Snow in Europe, hell in Africa! Libya +47,0°C, Egypt +46,6°C (and Israel, Jordan +44,6°C)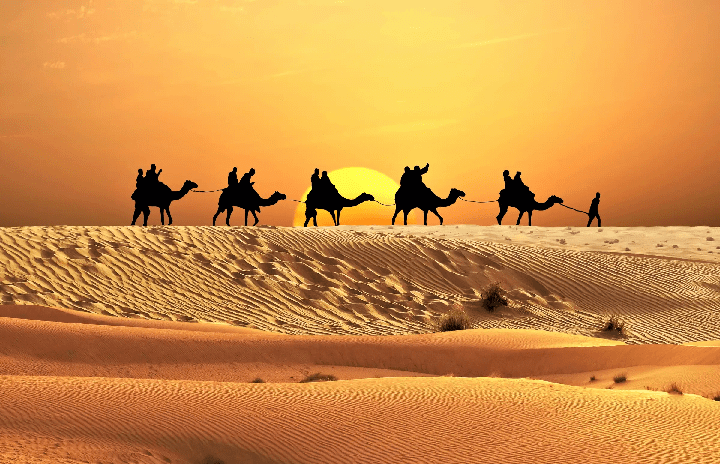 Extremely high temperatures hit Eastern Sahara, Eastern Mediterranean and Middle East, while Europe is suffering late winter-like conditions.
While Europe is suffering extremely cold May weather, including snowing /https://mkweather.com/snowing-in-the-netherlands-on-7-may-extremely-rare-snowstorm/; https://mkweather.com/snowing-in-potsdam-berlin-germany-in-may-after-50-years/; https://mkweather.com/scotland-and-northern-england-under-the-snow-in-may-exceptionally-cold-spring-2021-continues// and severe frosts /https://mkweather.com/frosts-ground-frosts-and-monthly-records-in-the-spain-northwestern-spain-30c-andalusia-46c/; https://mkweather.com/france-extreme-frosts-are-back-monthly-may-temperature-records-overcame/; https://mkweather.com/germany-monthly-records-for-may//, northern Africa and parts of Central and Eastern Mediterranean bother hellish weather, with anomalously high temperatures.
In Central Sahara, the earliest +47°C in all-time history was measured on Friday, 7. May 2021 according to /https://twitter.com/extremetemps/ with maximum temperature +47,0°C in Jobo, Libya.
Extremely hot was too in Kharga, Egypt, +46,6°C and extreme heatwave hits at the weekend Cairo region.
Extremely high temperatures from Greece (+39,1°C in early May 2021) have shifted above Middle East and Sedom, near the Dead Sea in Israel reported on Wednesday, 5. May 2021 maimum temeprature +44,6°C just like Ghor El Safi in Jordan, both 300m below Sea level.
Interesting is, that at the same time, extremely strong T-storms with historic floods have appeared above Eastern Sahel and East Africa /https://mkweather.com/the-worst-floods-in-parts-of-east-africa-in-recent-history-somalia-ethiopia-kenya-and-south-sudan-with-severe-storms// (except for winter-like conditions in Europe).
The Spain, Portugal, Morocco and Algeria are expected to be cold during circulation like this in next weeks, too /https://mkweather.com/245c-in-iceland-signalizes-extremely-cold-conditions-until-early-summer-2021-in-n-w-europe-year-without-spring//. In Algeria already occurred severe floods in early May 2021, with result of 7 fatalities.
Above western Europe, and northwestern African coast is expected to persist cyclonic systems until early Summer 2021, what should have result in extreme heatwaves in Central, Eastern Sahara and Mediterranean, Middle East and parts of Eastern Europe into June 2021, while region from Algeria and Morocco to Norway and Sweden should be unseasonably cold /https://mkweather.com/may-2021-in-europe-long-rounds-with-severe-storms-and-2-heatwaves-in-outlook//.