France: Extreme frosts are back! Monthly May temperature records overcame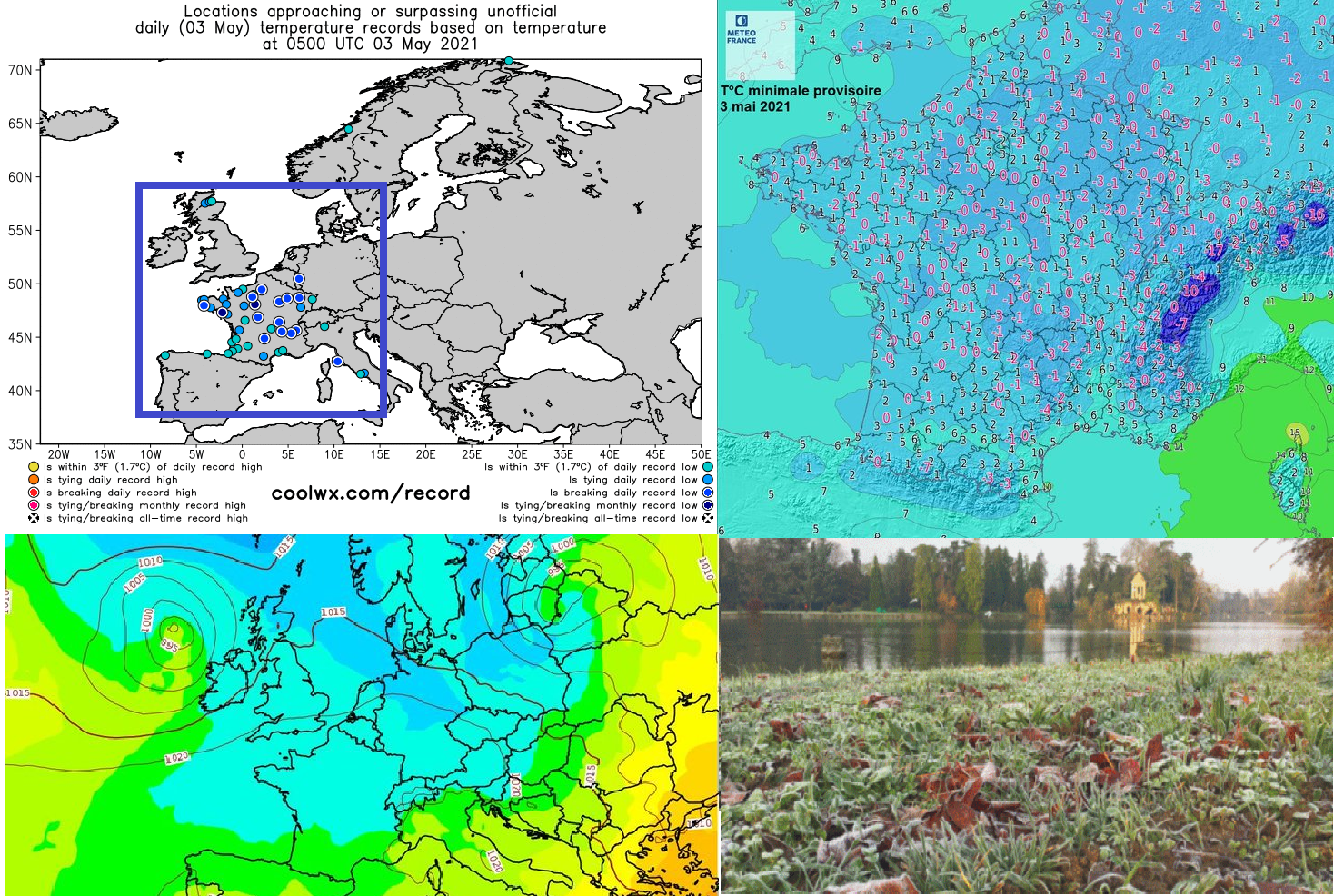 It´s 3. May 2021 and France after extremely cold April 2021 reports extremely cold start of the last spring month.
According to coolwx.com weather tool, all France, Belgium and some part of the Spain, Italy and the UK on Monday, 3. May reports minimum temperatures close to temperature records, daily temperature records or even, in France, all-time monthly temperature records!
The coldest was in the morning according to available news in Charleville, capital of the Ardennes department, only -4,3°C (with estimated ground frosts in interval -5/-10°C!).
Romorantin reported -2,8°C, Reims-Prunay -2,7°C, Briancon -2,6°C, Beauvais -2,4°C, Le Puy -2,4°C.
Very cold was in Diepenbeek, Belgium, only -2,3°C or Ell Aws, the Netherlands, -2,0°C.
Altnaharra in Scotland reported very cold morning with -4,3°C, Xinzo de Limia in the Spain reported only -2,9°C.
Very cold weather is forecasted until the end of the first May 2021 week and then, short heatwave is forecasted. However, frosts and ground frosts should into Europe quickly return before 15. May 2021 /https://mkweather.com/bad-cold-news-for-europe-severe-frosts-should-return-around-12-15-may-after-short-3-day-heatwave//.
The next cold morning for France is forecasted mainly on Thursday, 6. May 2021, with widespread frosts and ground frosts.
The next round of frosts is possible already around 13. May 2021 according to current GFS outputs and then regionally around 17. May 2021, yet.
Persisting cold conditions around the world since Winter 2020/21 are ascribed to strong La nina, series of volcanic eruptions VEI4-VEI5 and minimum of current solar cycle activity.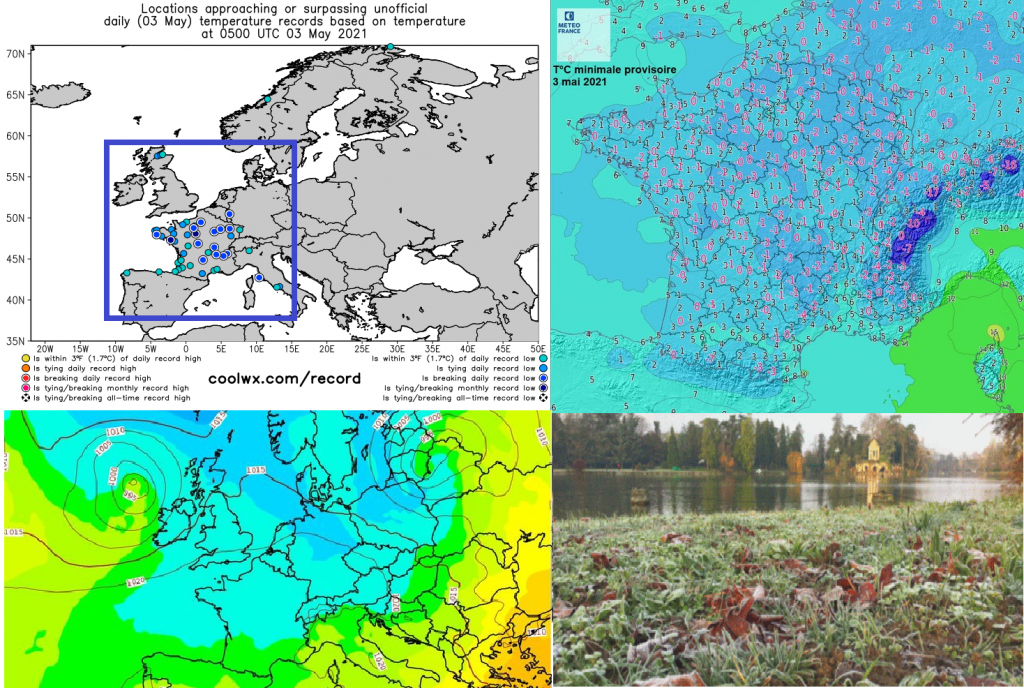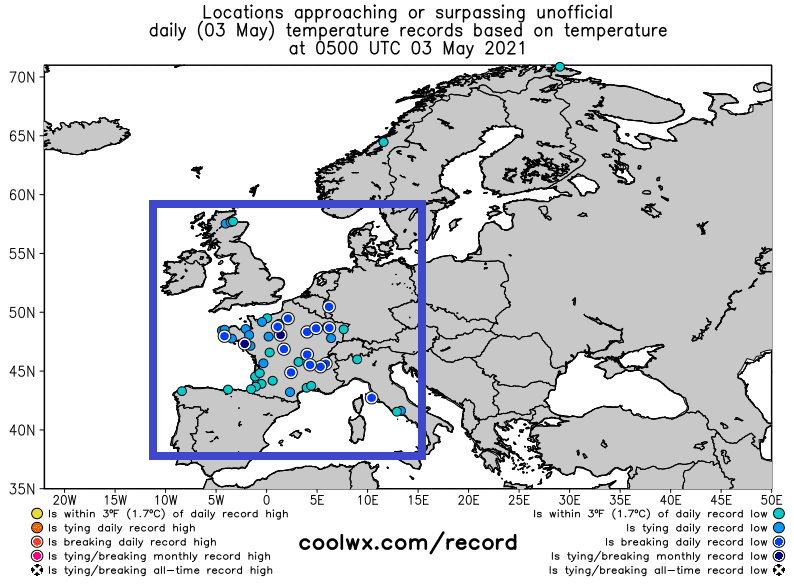 Read more: