Scotland and northern England under the snow in May! Exceptionally cold Spring 2021 continues!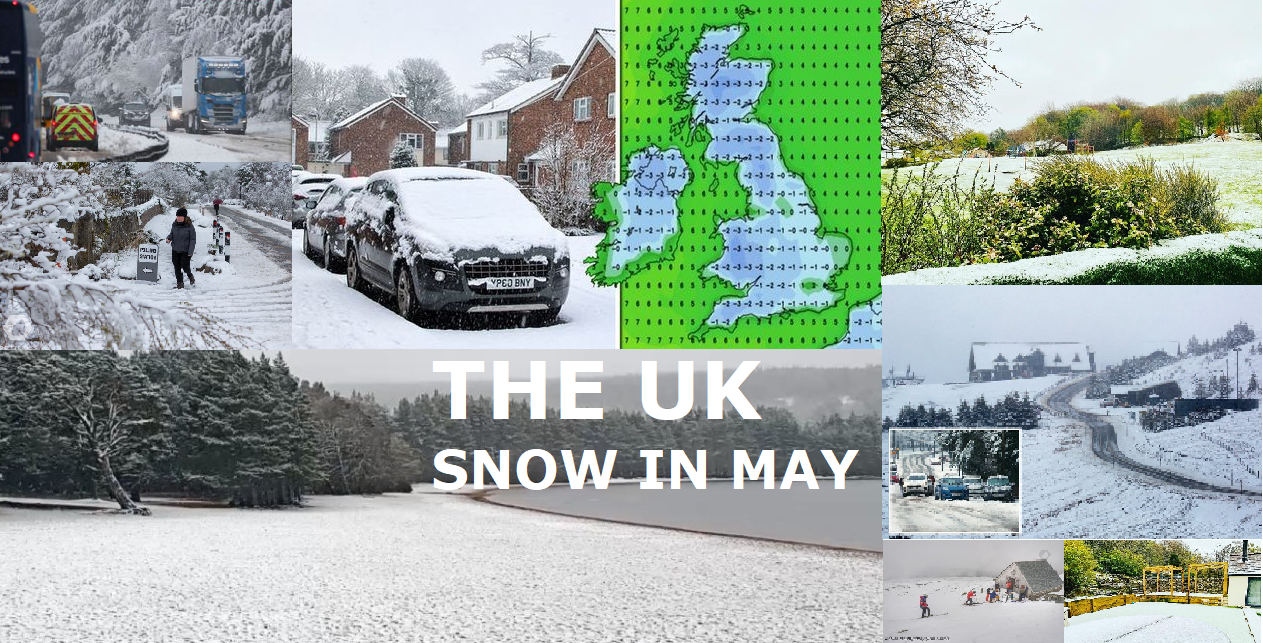 Since Tuesday to Friday, 4.-7. May 2021, Scotland, northern England and parts of Wales, Ireland and Northern Ireland hit unseasonably snowfall.
Situation is similar such as in the Netherlands, Belgium, northern France and Germany /https://mkweather.com/snowing-in-the-netherlands-on-7-may-extremely-rare-snowstorm/; https://mkweather.com/snowing-in-potsdam-berlin-germany-in-may-after-50-years//, where regionally has appeared the first snowfall in May in 50 years.
Extremely cold start of May 2021 is coming after exceptionally cold April 2021, in UK with the coldest minimum temperatures since 1922 /https://mkweather.com/confirmed-coldest-april-in-the-uk-since-1922-late-frosts//, within CET measurements the coldest since 1880 /https://mkweather.com/cet-record-1880-2021-april-2021-coldest-in-142-years// and during the coldest month on the Earth according to temperature anomaly since 2011 /https://mkweather.com/global-temperatures-dramatically-went-down-the-sharpest-jump-since-1990s-la-nina//, thanks to very strong La nina phase in last months.
Moreover, series of strong volcanic eruptions and minimum of current solar cycle have effects into unexpectedly cold weather around the world.
E.g. in Glen Ogle, the UK, 564 MASL, minimum temperatures in last 5 days were reaching from -2,0°C to -0,3°C and maximum temperatures only from +2,6°C to +4,9°C.
In Great Dun Fell, 847 MASL, even ice day, with maximum temperature -0,1°C appeared on Thursday, 6. May 2021 and minimum temperatures dropped to -3,8°C.
Cairnwell, 933 MASL, reported from Monday to Thursday a series of 4 ice days with maximum temperatures only -1,3°C / -0,1°C, moreover, with wind gusts up to 115 km/h and extremely low windchill temperatures, maybe around -15/-20°C in the peak.
Belach na Ba, 773 MASL, reported ice day on Wednesday, 5. May 2021, with maximum temperature -0,7°C.
In Eskdalemuir, Scotland, only -5,5°C was on Thursday, 6. May, in Kinbrace, Scotland -5,9°C on Monday, 3. May and in Shap, England only -5,8°C on Saturday, 1. May, measured /https://mkweather.com/third-may-night-in-the-uk-with-6c-all-time-may-temperature-record-for-northern-ireland-should-be-broken//.
Mentioned temperatures above are very close to all-time May records for the UK from 1941, -9,4°C.
In Belgium, temperatures reached only 1,2°C from all-time May record during last period /https://mkweather.com/elseborn-belgium-52c-only-12c-warmer-than-all-time-may-record-from-1941// and such we described above, unexpected snowing appeared in Benelux, including lowlands between Wednesday and Friday, 5.-7. May 2021.
Monthly records were from early May 2021 reported from the Spain, France and Germany /https://mkweather.com/frosts-ground-frosts-and-monthly-records-in-the-spain-northwestern-spain-30c-andalusia-46c/; https://mkweather.com/france-extreme-frosts-are-back-monthly-may-temperature-records-overcame/; https://mkweather.com/germany-monthly-records-for-may//.
Although, a short heatwave, in the UK with maximum potential temepratures up to +25°C is forecasted around 10. May 2021, quick return into very cold and stormy conditions in Europe is expected /https://mkweather.com/may-2021-in-europe-long-rounds-with-severe-storms-and-2-heatwaves-in-outlook//.
Still exist hopes, that after extreme coldwaves in the second half of Winter 2020/2021 and Spring 2021, hot Summer 2021 hits parts of Europe /https://mkweather.com/summer-2021-forecast-for-europe-hot-and-dry-pattern-as-leading-heatwaves-drought//. According to the newest ECMWF, however, European latitudes northward from 50-55°N – mainly British Islands, Scandinavia and Baltic region, expect only neutral or even cold Summer 2021 (thanks to combination of La nina- volcanoes- solar cycle- melting Arctic- Global Warming Hole anomaly- weakening of Gulf Stream, mainly).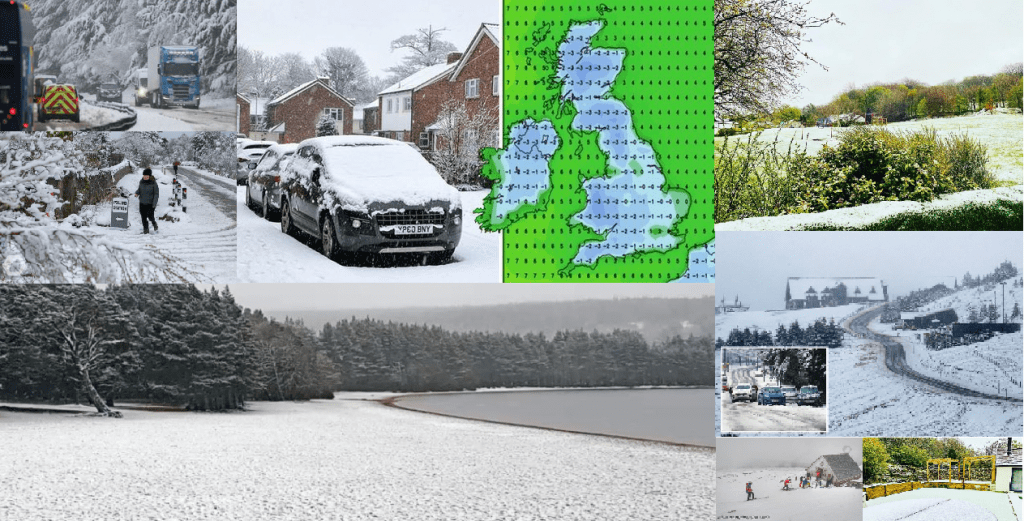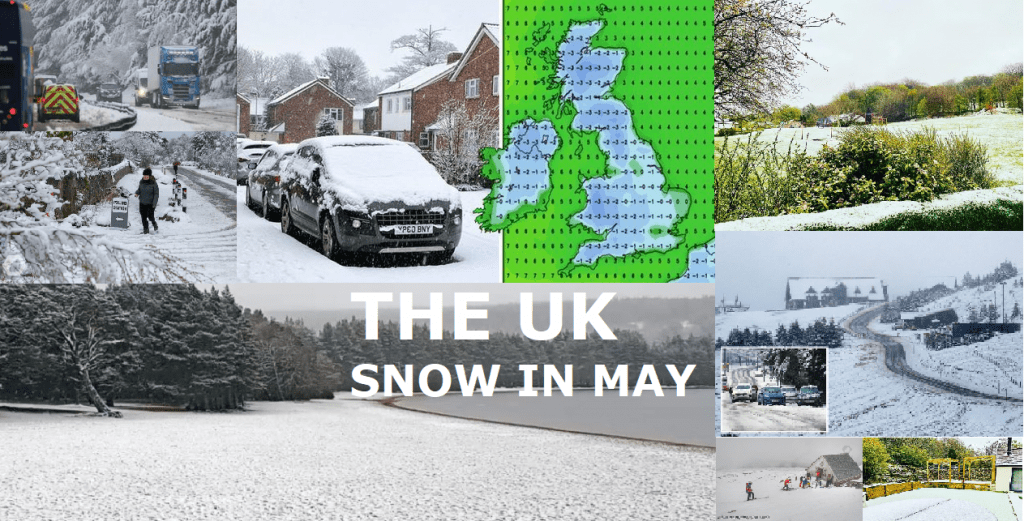 Read more: