May 2021 in Europe: Long rounds with severe storms and 2 heatwaves in outlook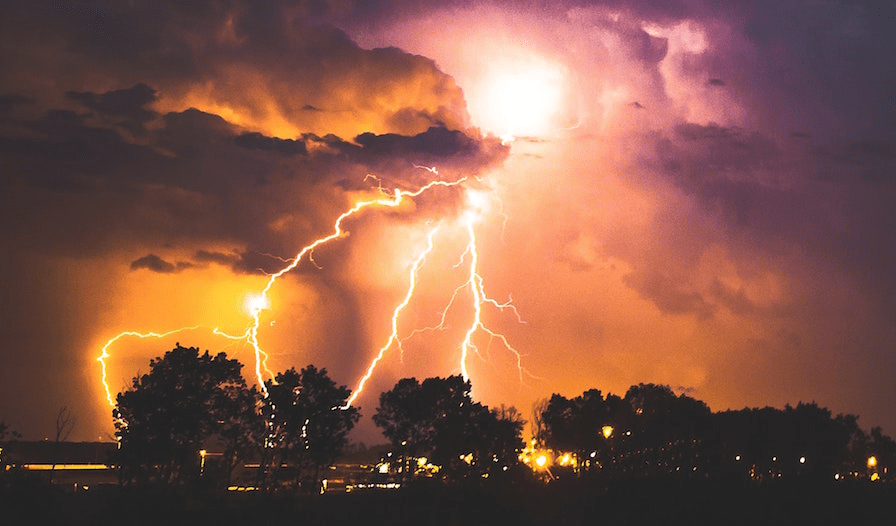 2 short heatwaves around 8.-12. and 15.-16. May are forecasted for central Europe, and 2, very long stormy periods between 7.-14. and 13.-22. May 2021 from western coast of Europe to European Russia.
Storms will arrive above central parts of Europe after heatwaves together with cold fronts on the front sides of wider cyclonic systems.
While the first heatwave will bring the first tropical days above +30°C in Central Europe, the second heatwave will be preliminary weaker, only up to +28°C.
Severe storms are forecasted until 23. May mainly for northern parts of Spain and Portugal, southern and central France, Ireland, Wales and SW England, Germany, northern Italy, Alpine states, Slovenia, Croatia, Bosnia, Montenegro, Romania, Bulgaria, Carpathians in Ukraine, westernmost European Russia or Norway and western Sweden.
In mentioned regions above should fall up to 200 mm of precipitation in a very short time during T-storms.
Mediterranean will be already mostly under effect of subtropical belt of high pressure, in southern Spain, Italy, Greece or Turkey without significant storm activity. Relatively sunny should be Scotland, eastern England, Benelux, eastern Sweden, Finland, Estonia, Danube basin (Brno-Wien-Bratislava-Budapest) or southern Ukraine.
Cyclonic activity above western half of Europe will cause, that in western Europe will be weather furthermore colder, while eastern Europe will enjoy longer periods of summer weather.
According to ECMWF 6-wekk forecasts, extremely strong heatwaves from southwest should hit Europe already in the second half of June 2021. Until 15. June should persist stormy and colder pattern, linked with Central-European monsoon according to simplified estimates.
Then, in southern and central parts of Europe, very dry and hot Summer 2021 should surprise according to ECMWF outputs from May 2021 (states above 50 – 55 °N neutral or colder summer).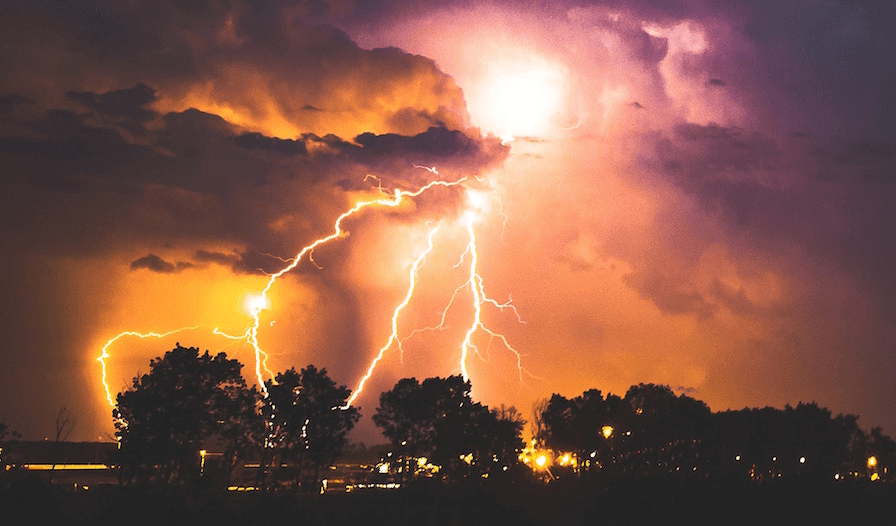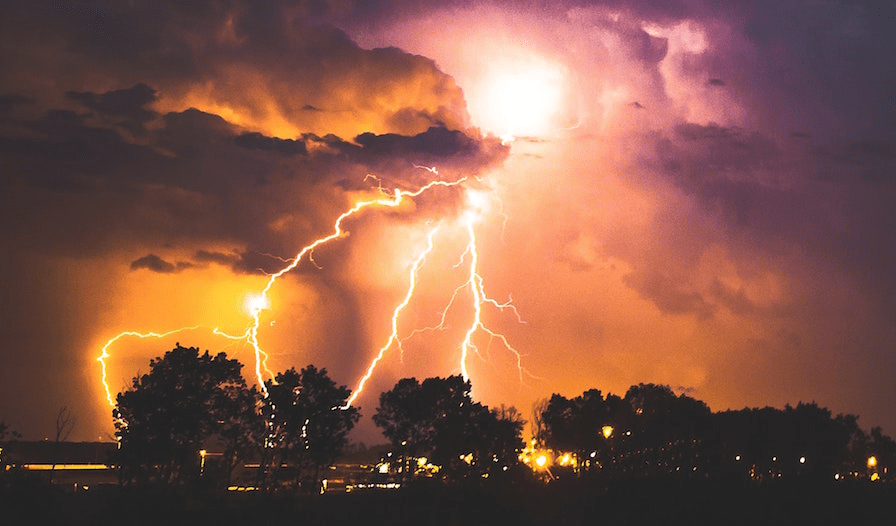 Infographics: wxcharts.com, wetterzentrale.de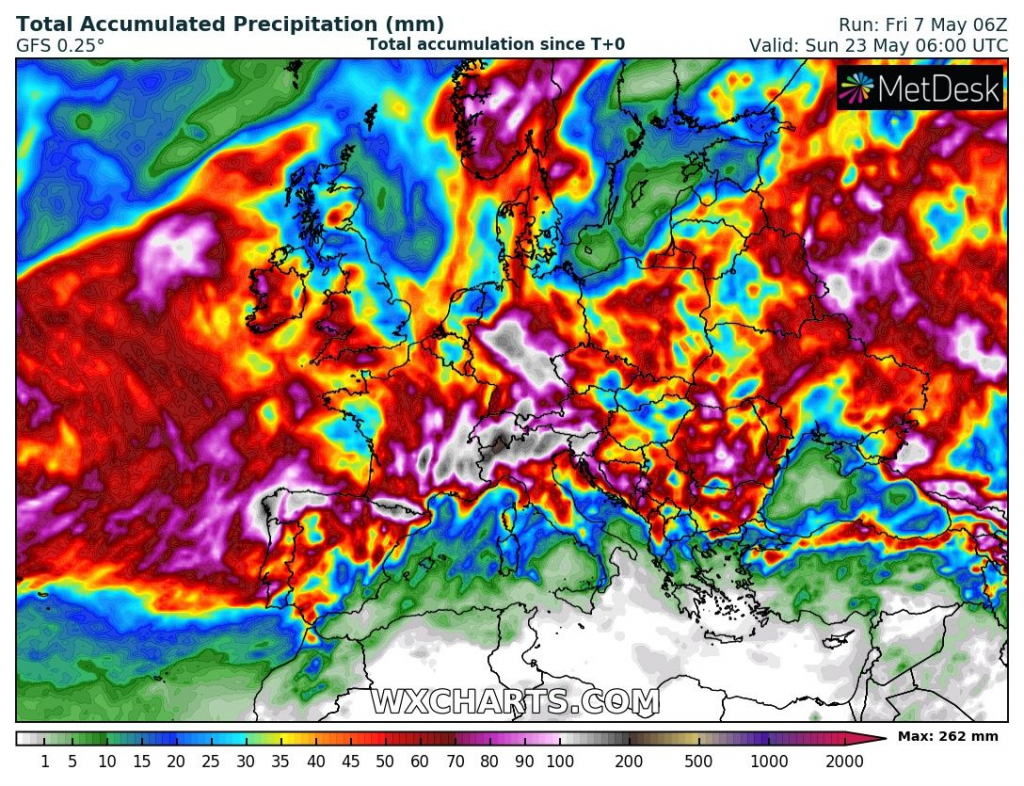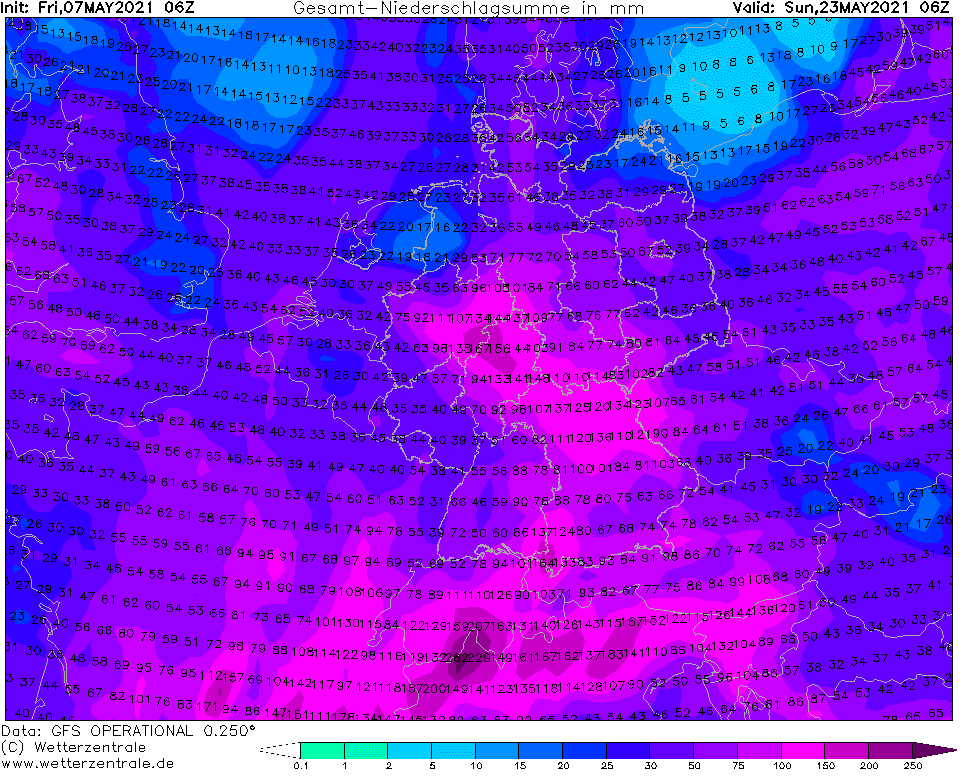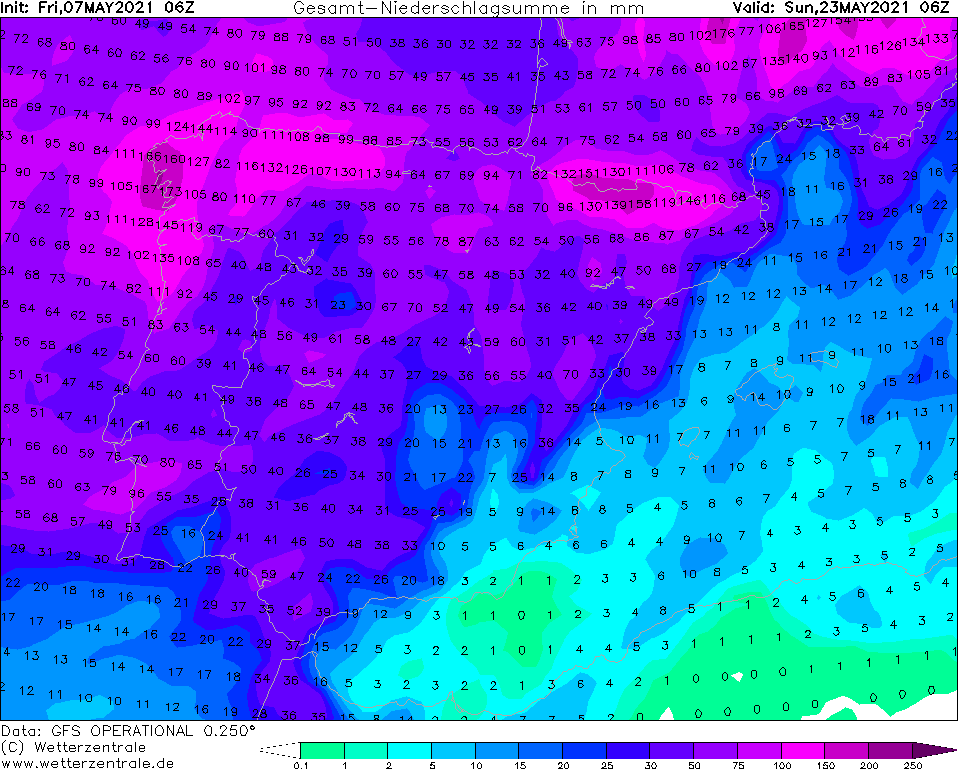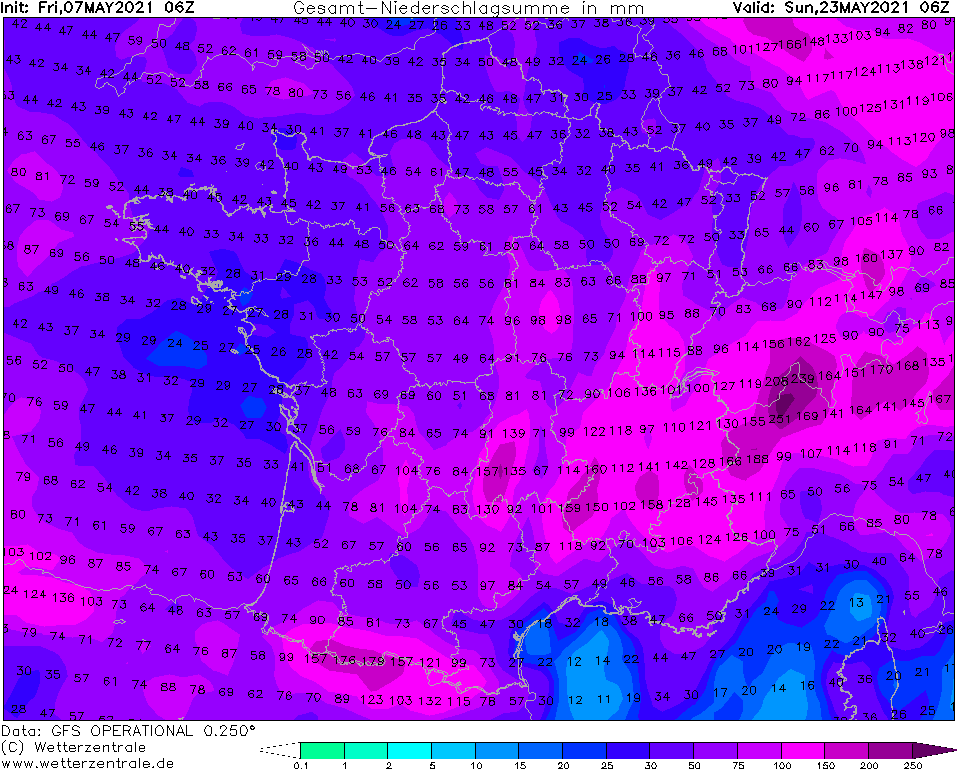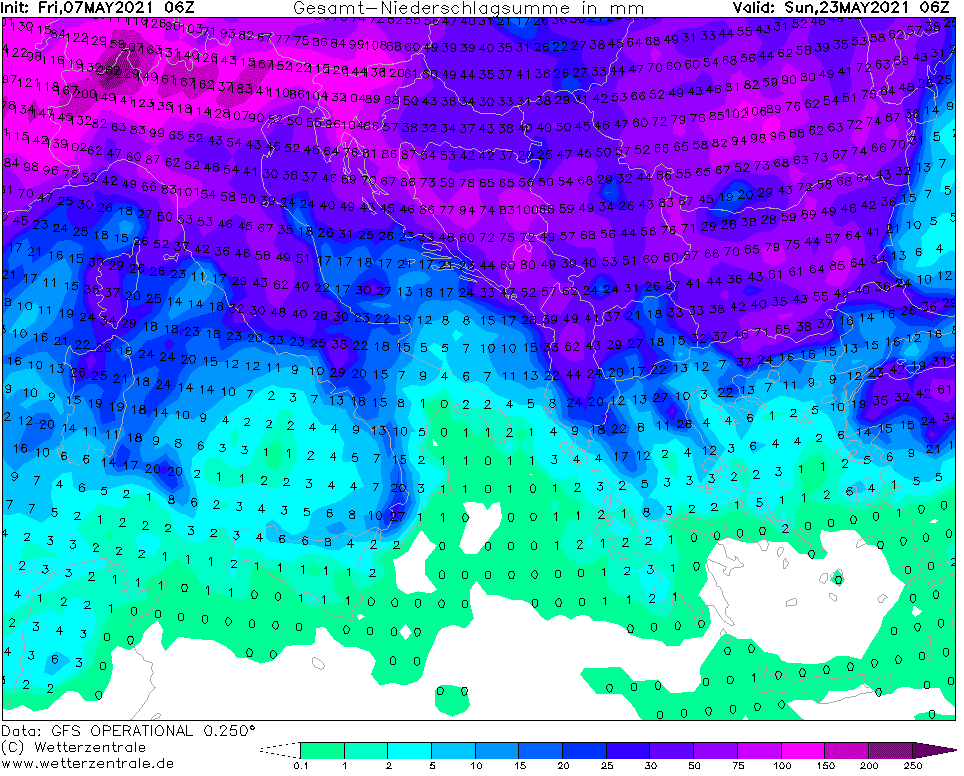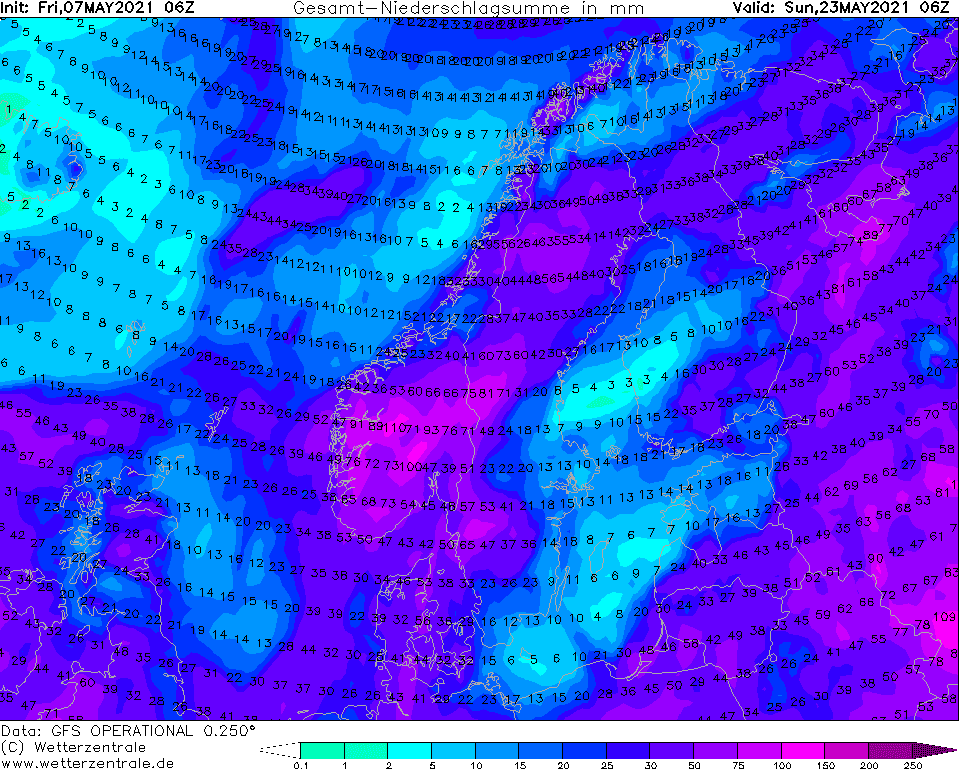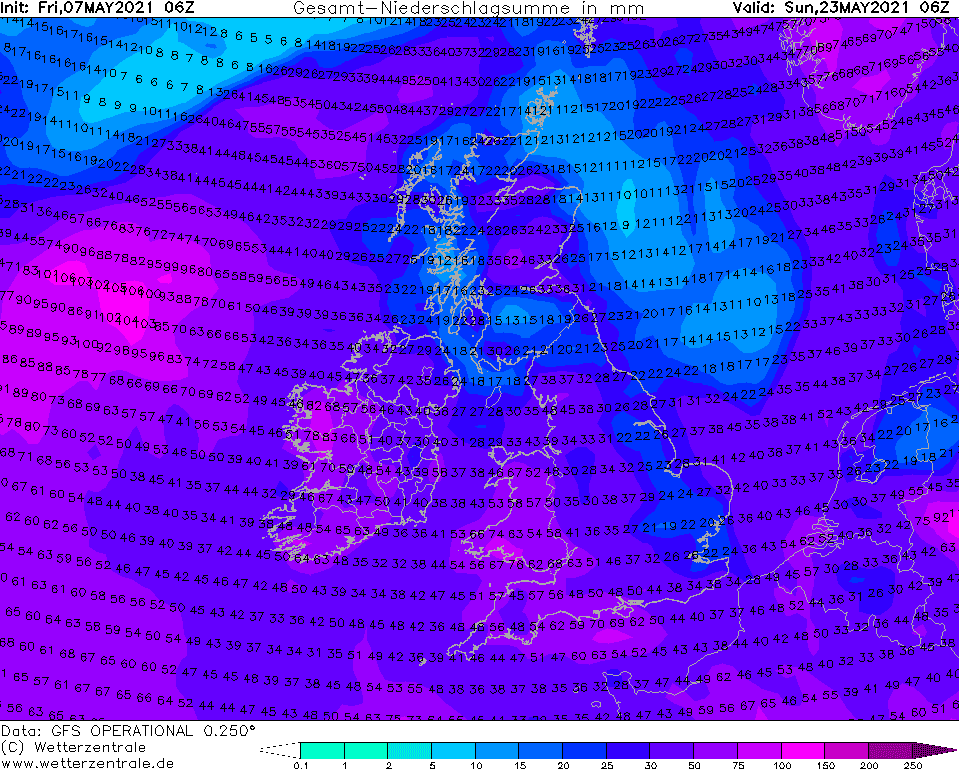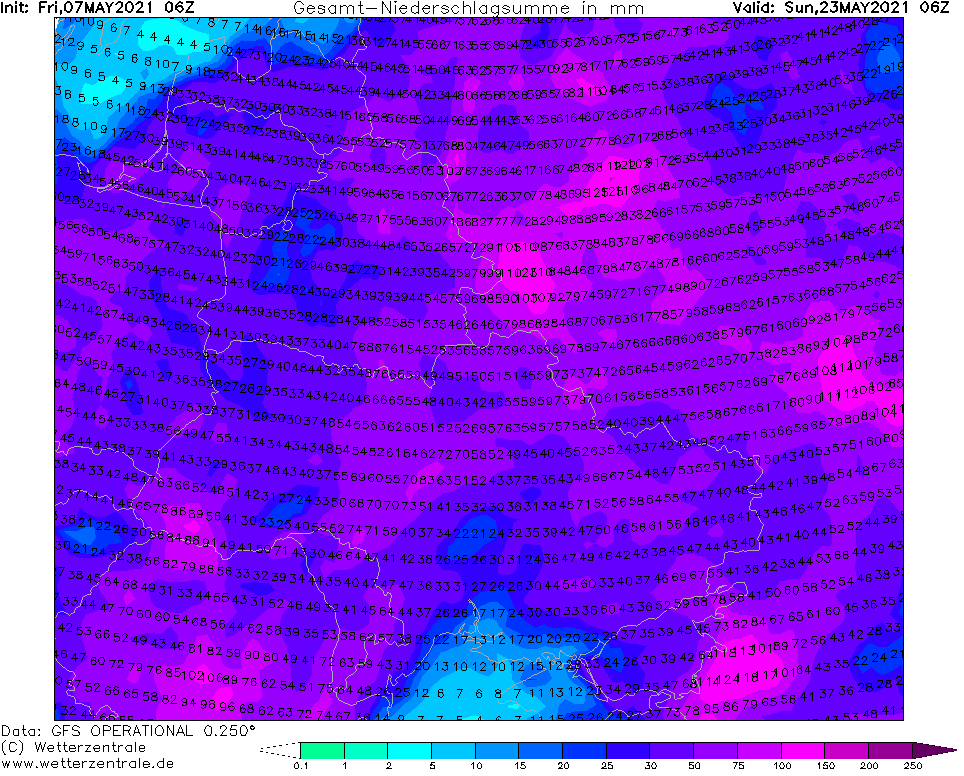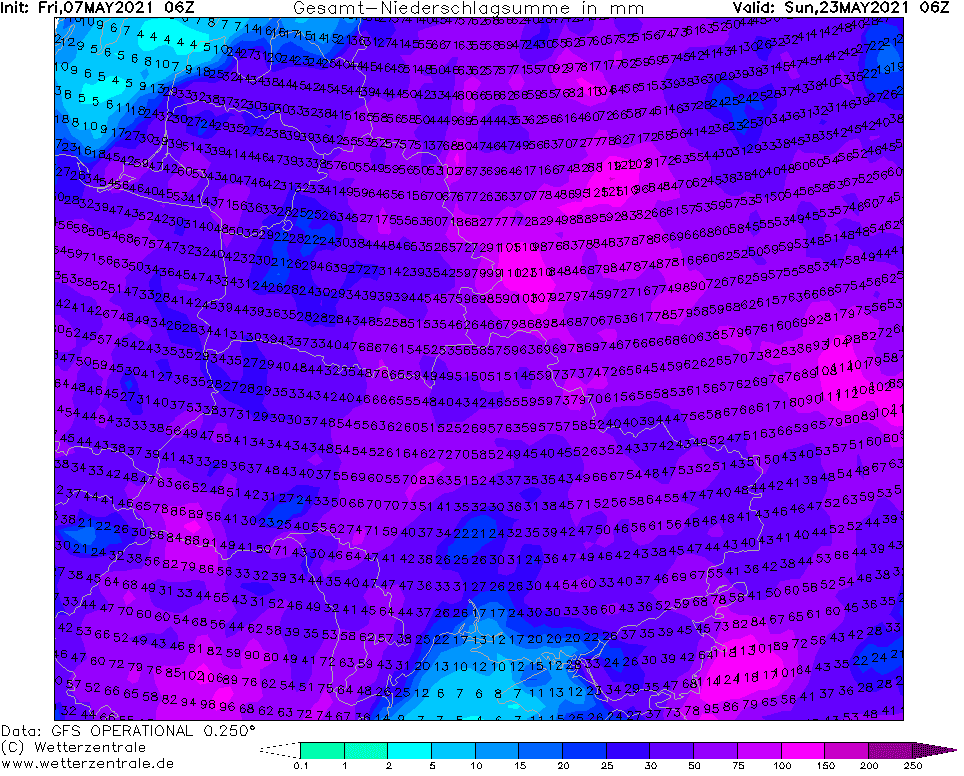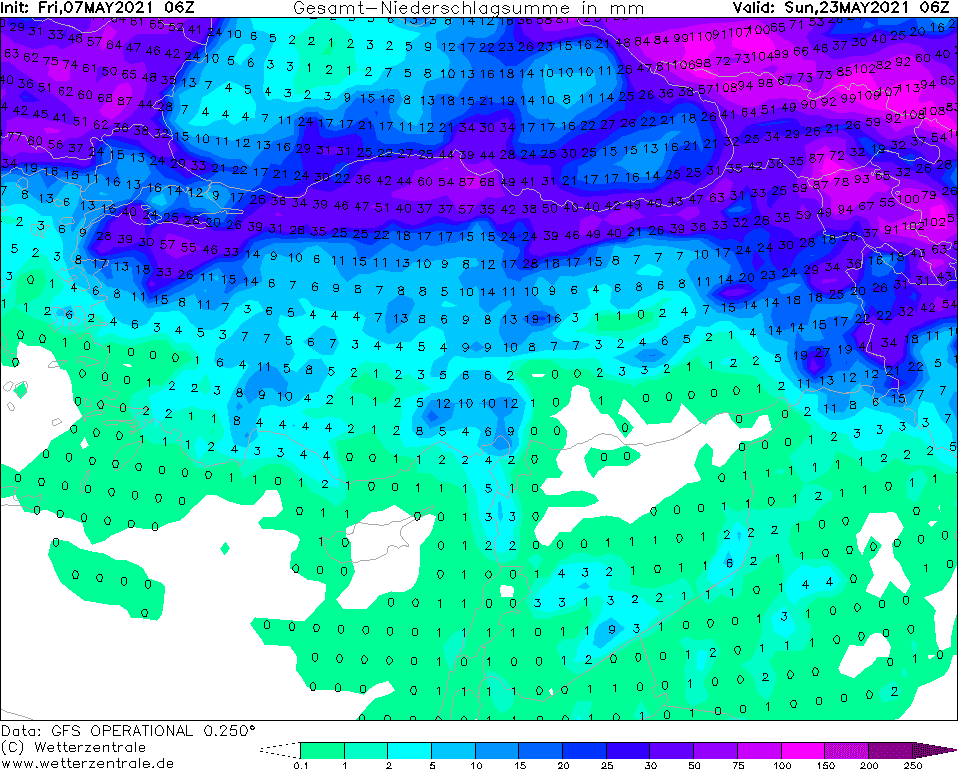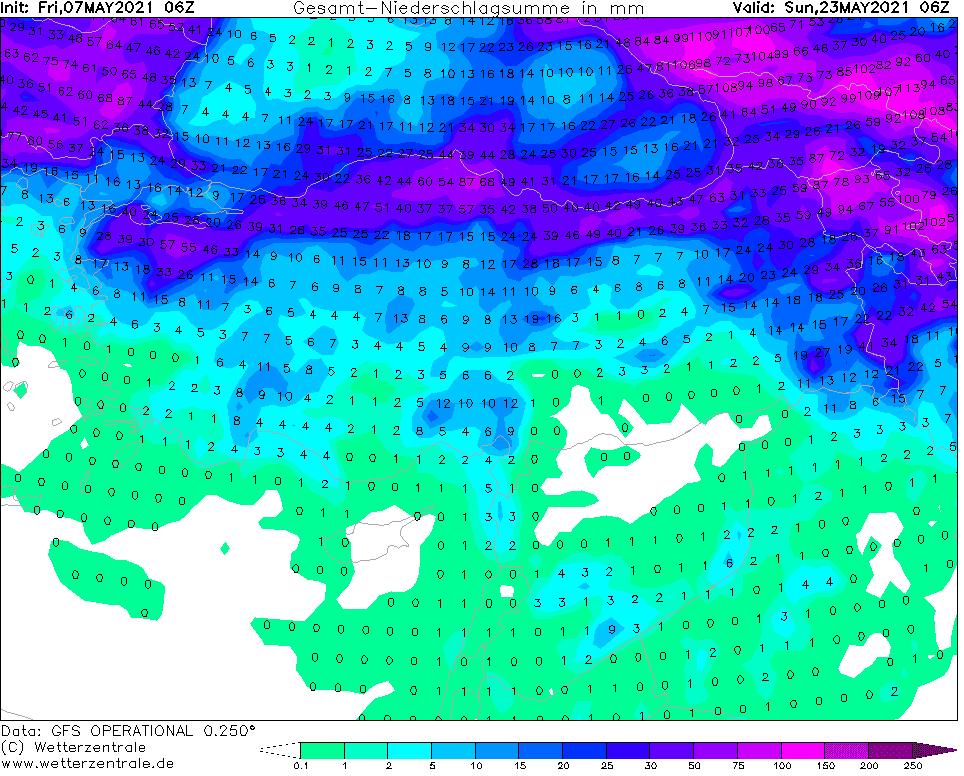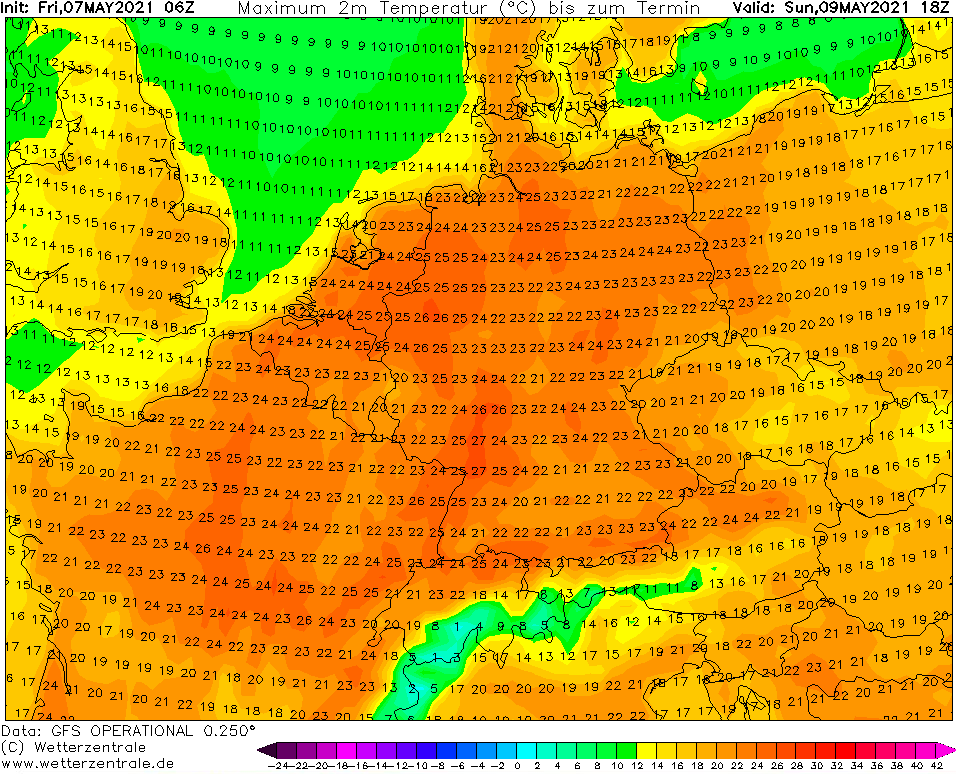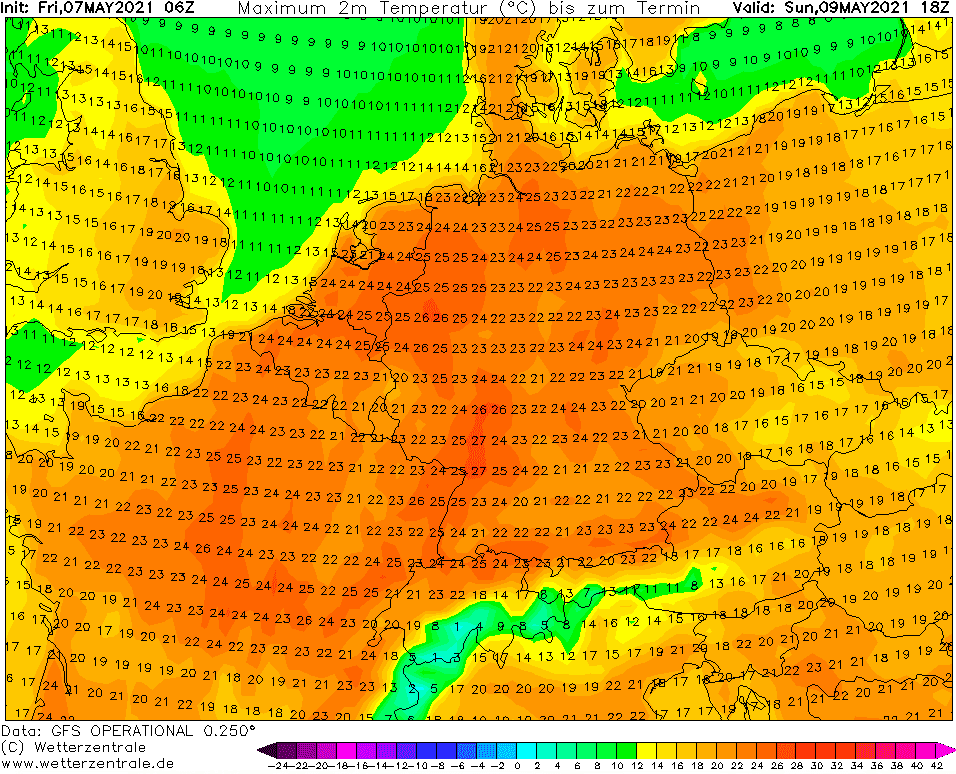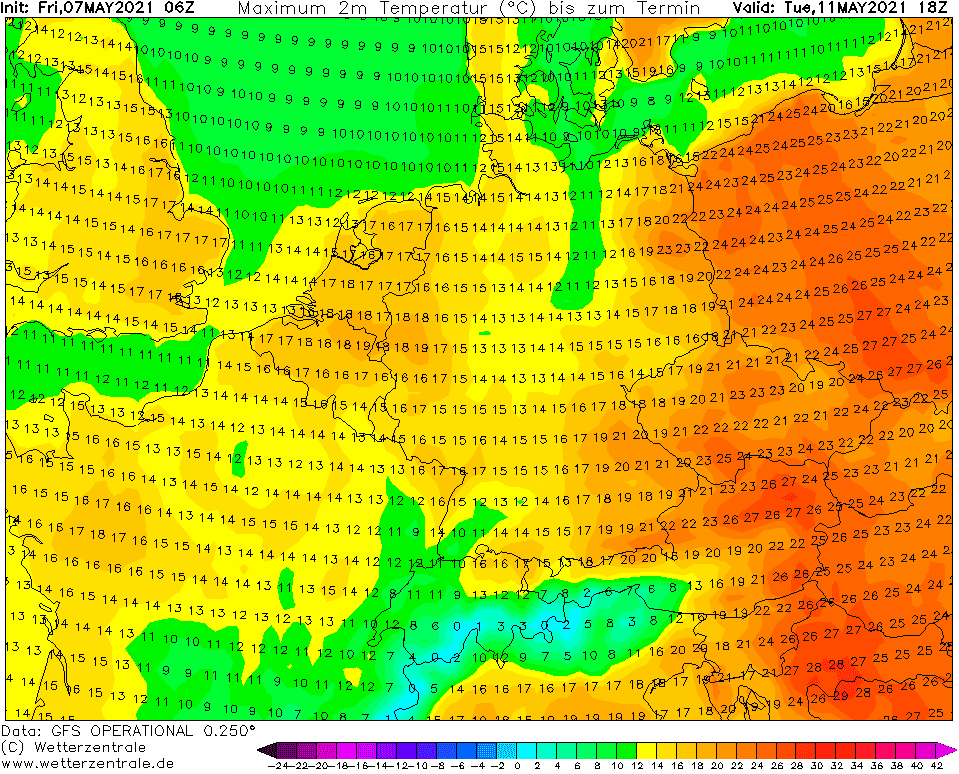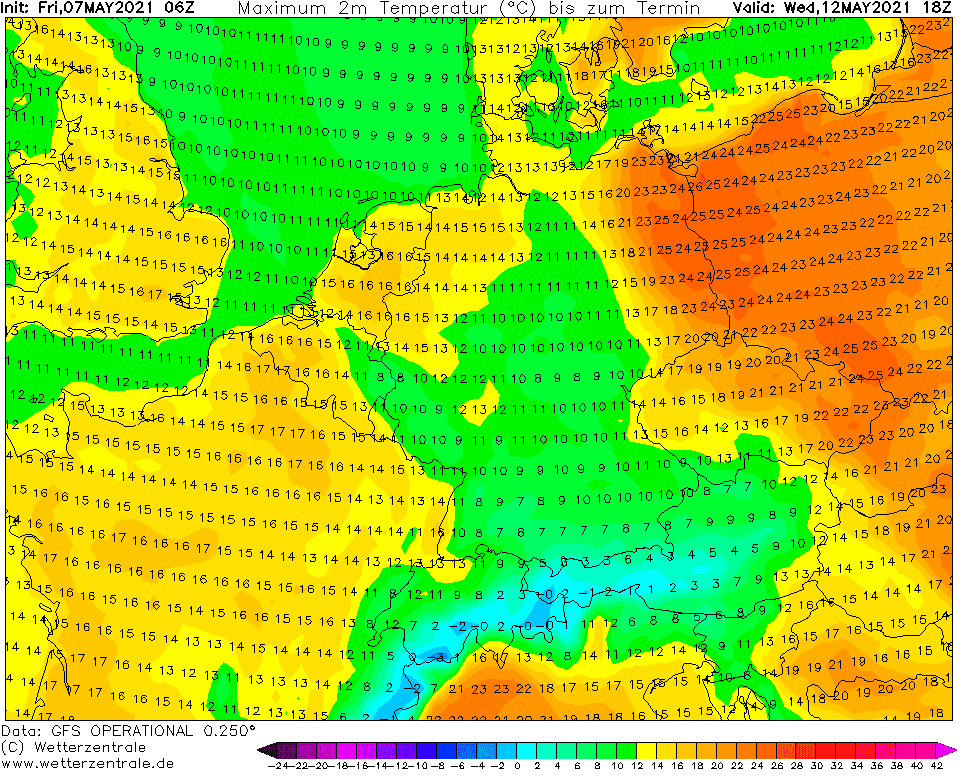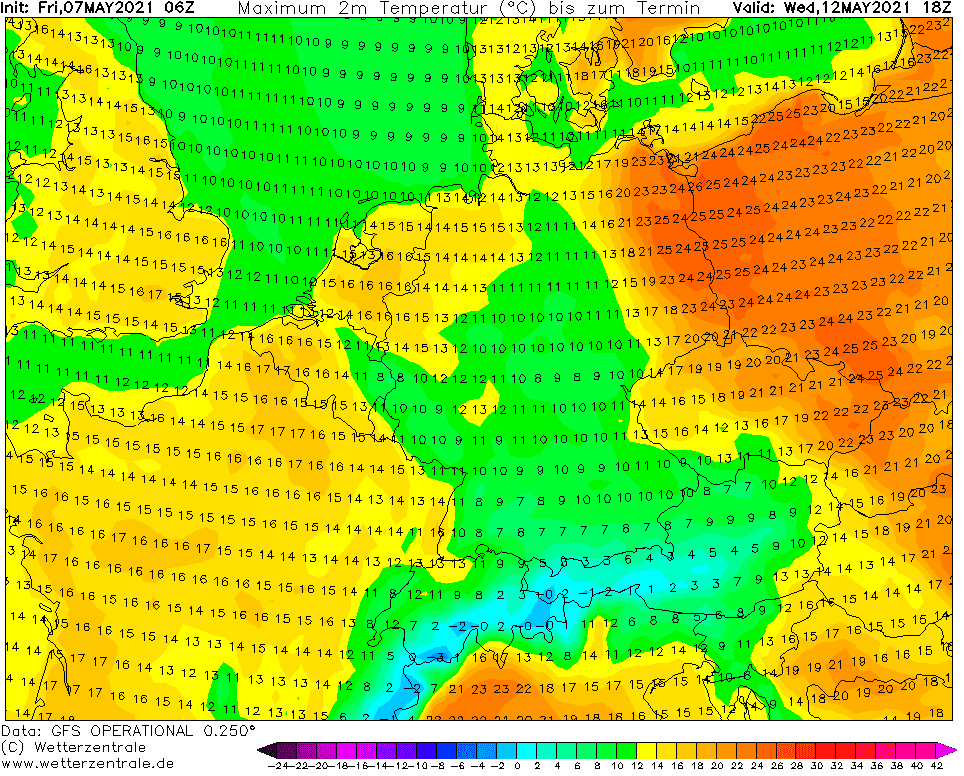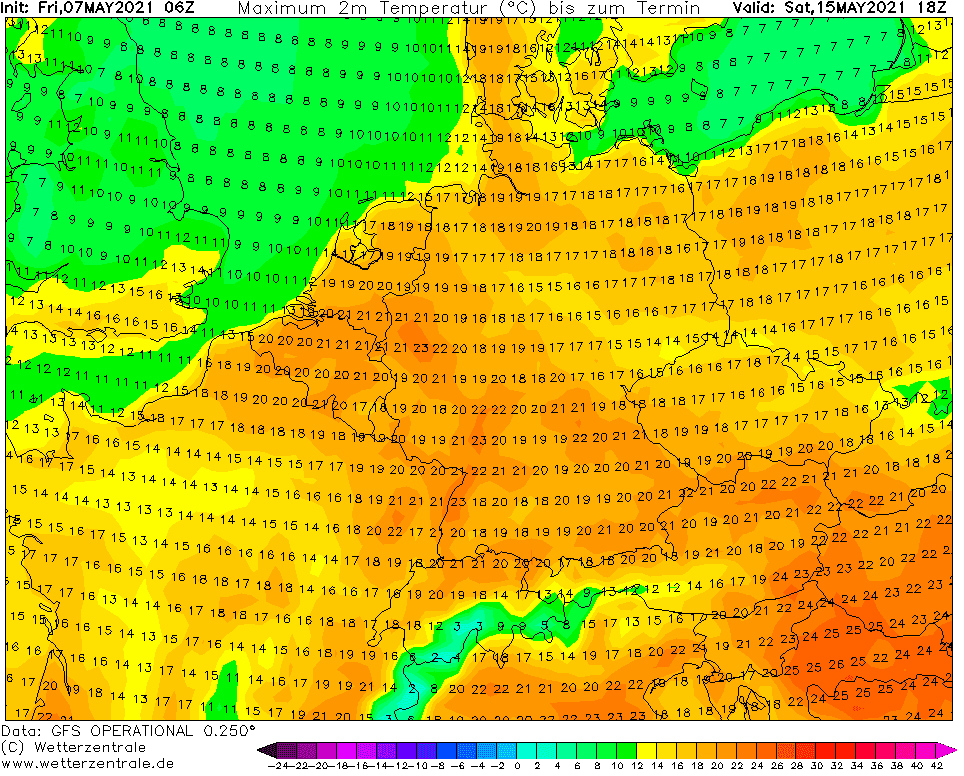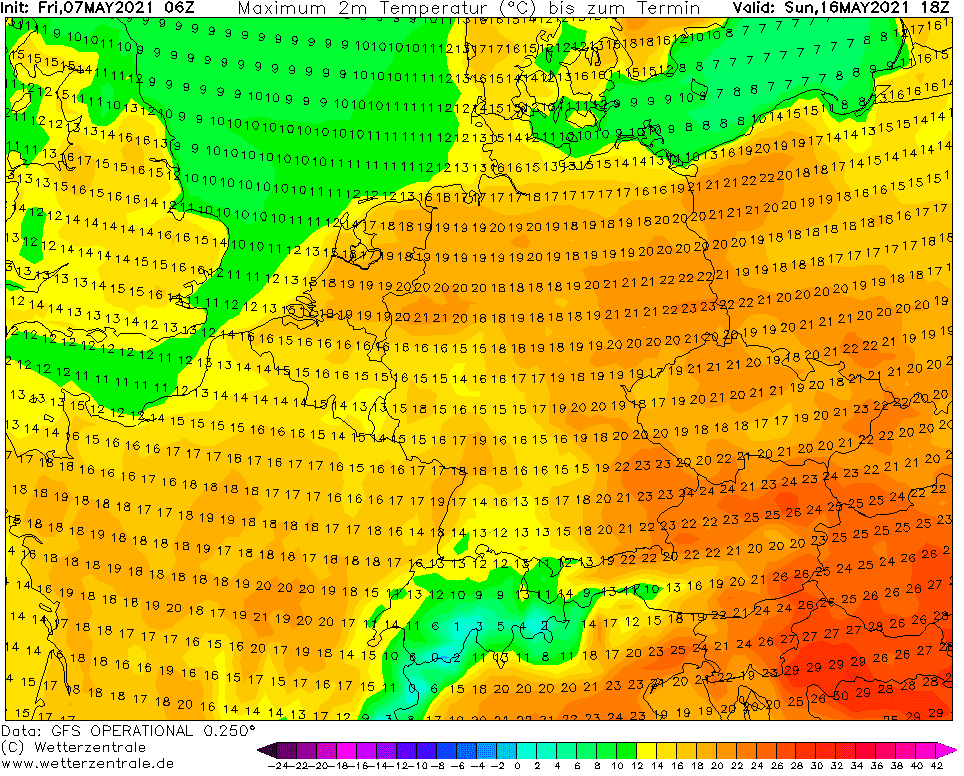 Read more: