Kentucky hit severe floods, coldwave for Northeast is prepared
Powerful cyclone with cold front were shifting across eastern half of the USA from 28. February to 1. March 2021 with result of severe floods in Kentucky and neighboring US states.
The worst situation, with state emergency was in Kentucky, where many rivers already reached or are expected to reach the highest flooding levels, including Kentucky River.
In some areas dropped near storms more than 5 inches (127 mm) of rain for a few hours.
Heavy rain and snowing are reported from parts of Northeast, too.
After powerful cold front, Arctic air will shift above Northeast and Mid-Atlantic, with really cold times in northeasternmost US states, around -10°F / up to -25°C.
In East Coast, coldwave will persist until cca 5. March 2021, while Central USA should enjoy warm spring weather.
The warmest spring weather for Northeast is forecasted around 10.-12. March.
Then, between 10.-15. March, powerful coldwave is possible in western half and between 15.-20. March in eastern half of the USA.
Then, according to Mkweather Spring 2021 forecast for North America, explosive tornado season is forecasted for Midwest and neighboring parts of the USA /https://mkweather.com/spring-2021-forecast-for-north-america-2021-mk//.
Powerful cold front over the USA and subsequent coldwave in Northeast 1.-2. March 2021 /wxcharts.com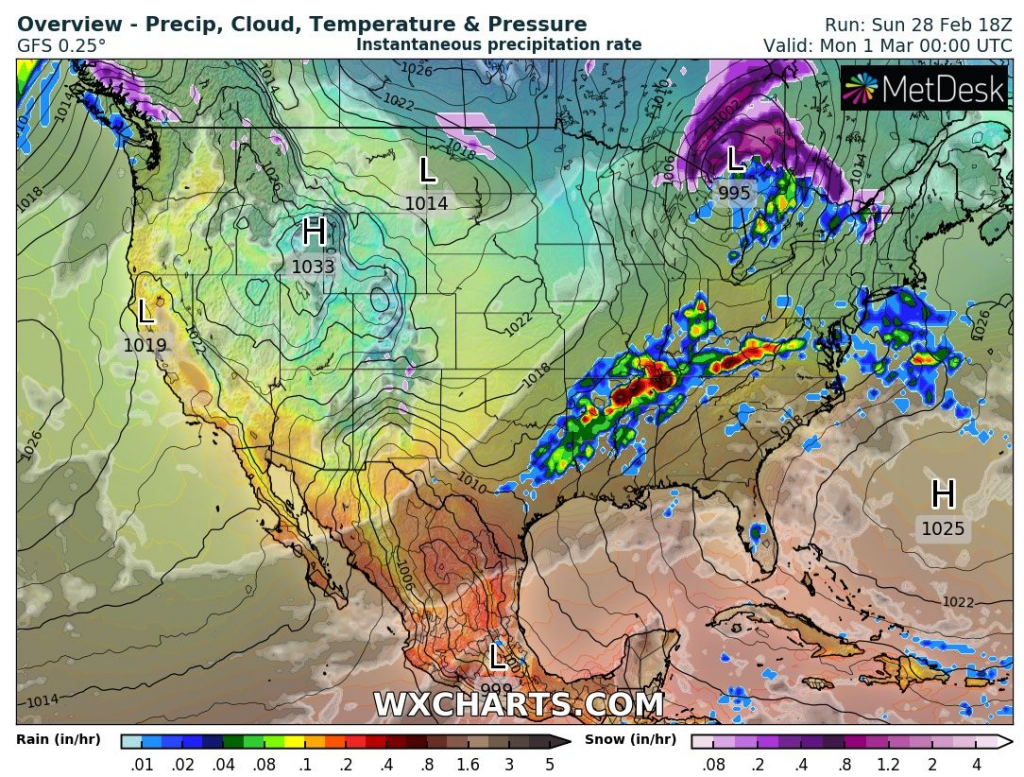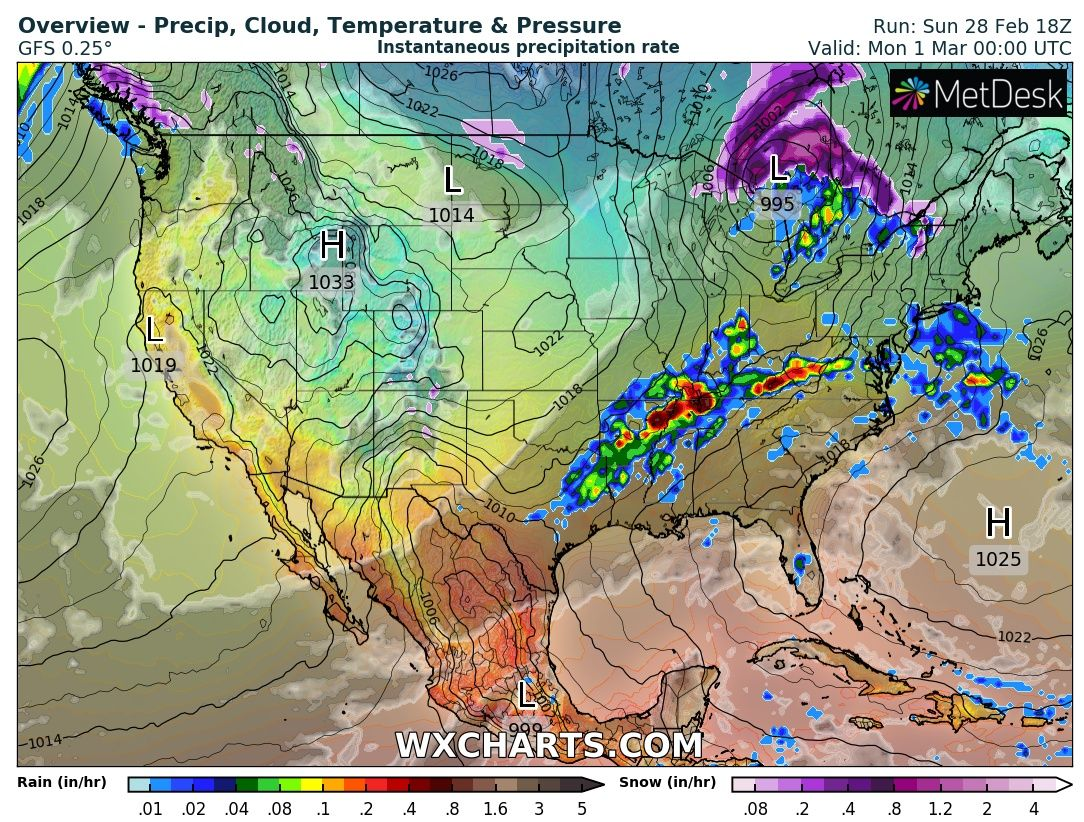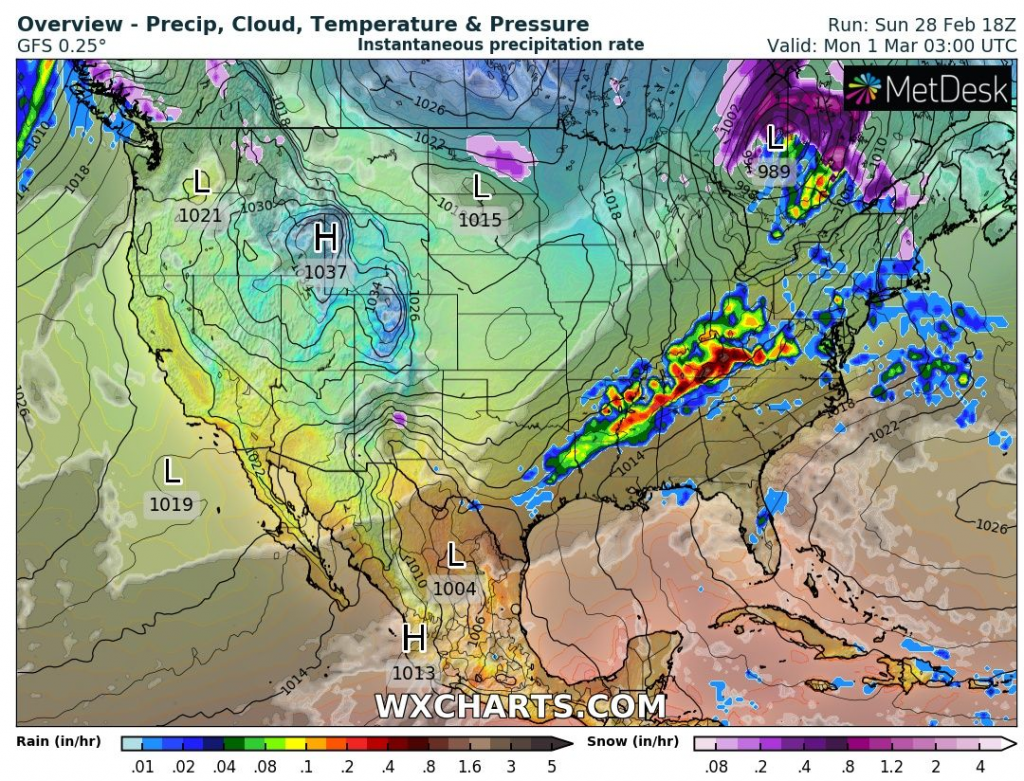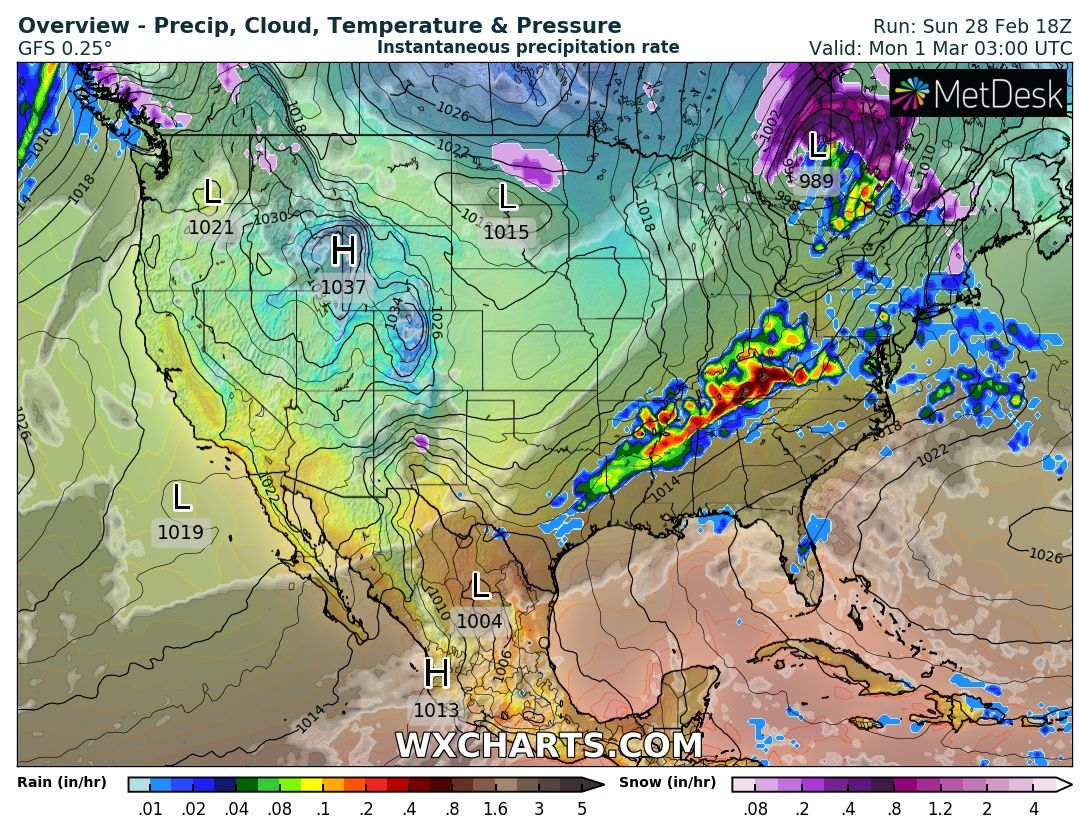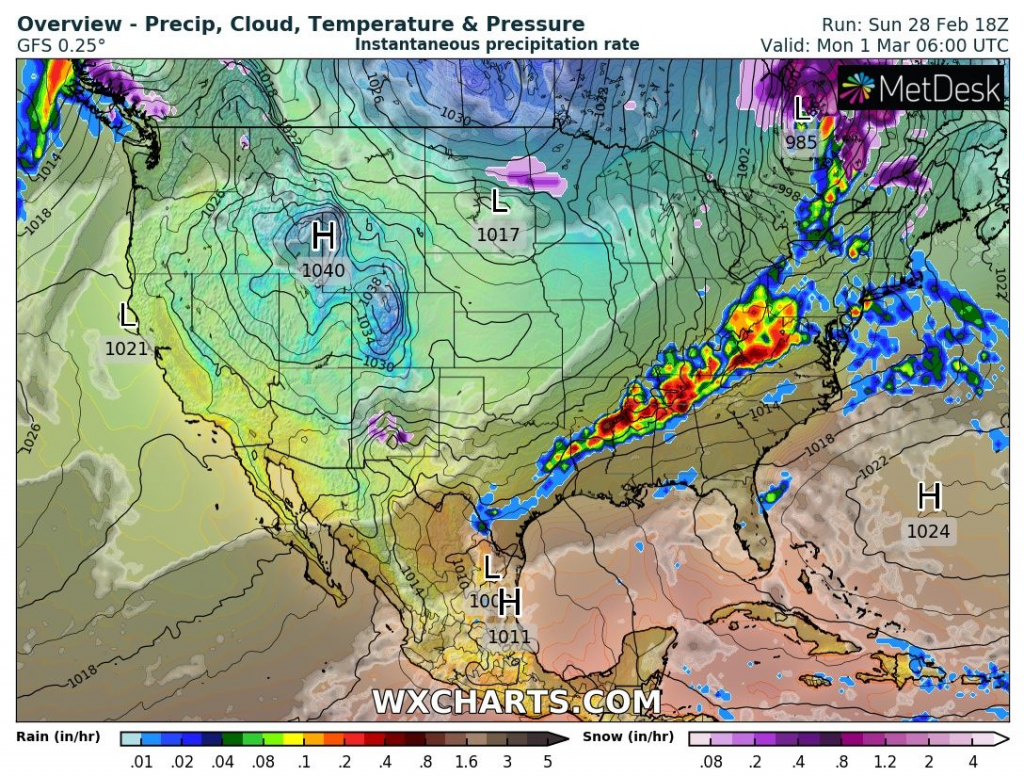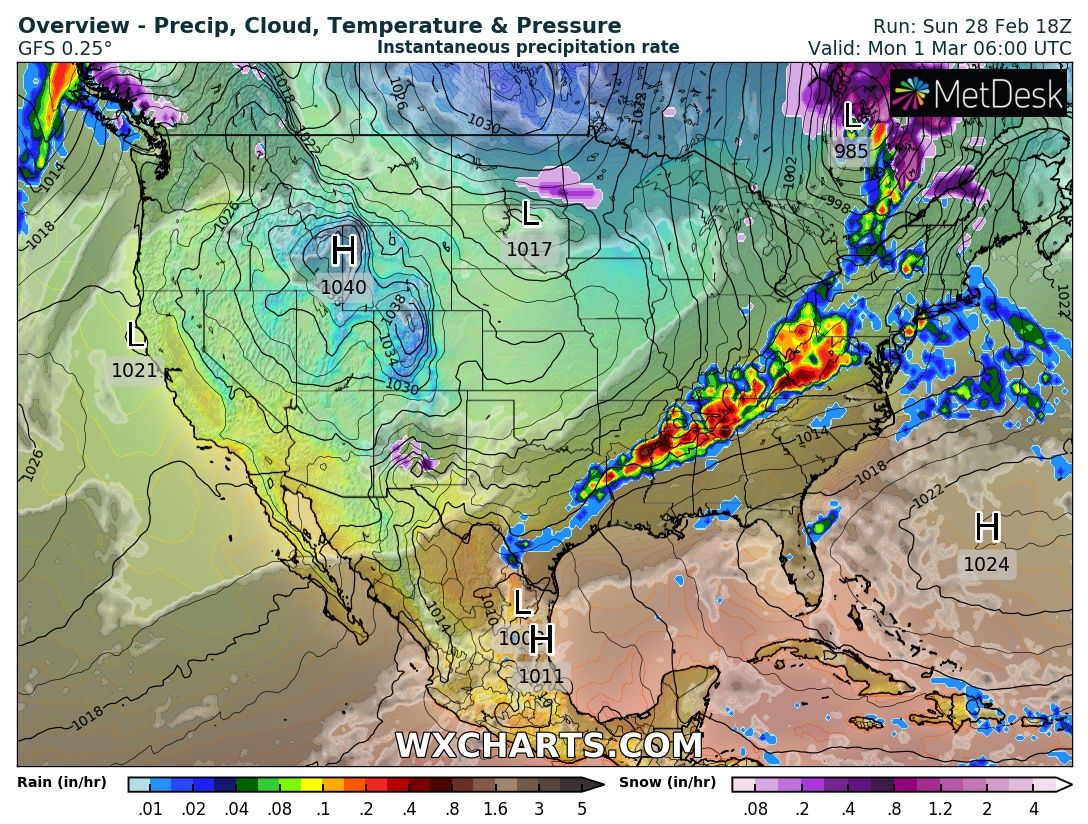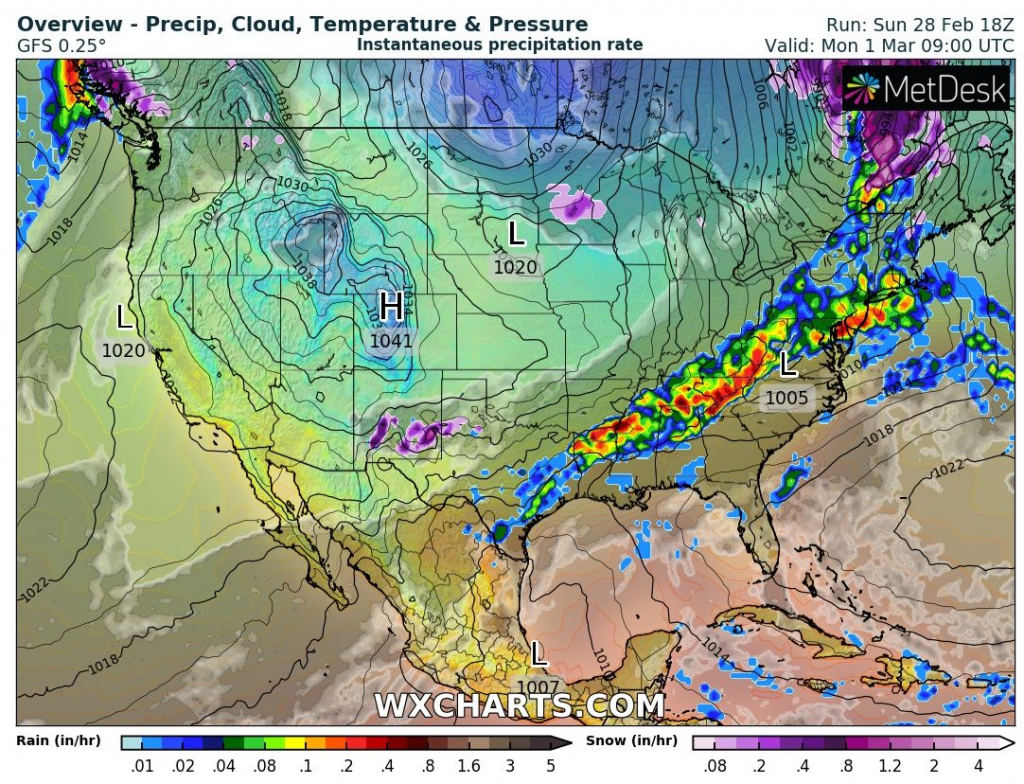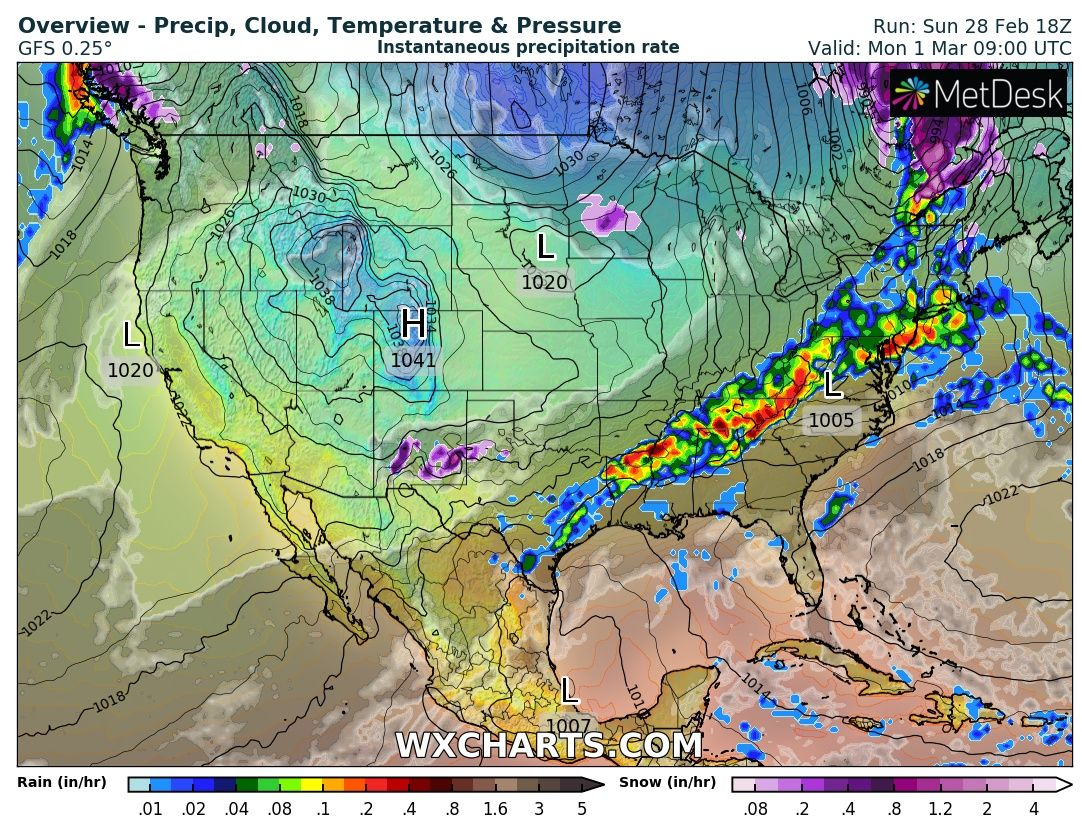 Read more: