Strong coldwave with snowing hits parts of Europe between 5.-10. March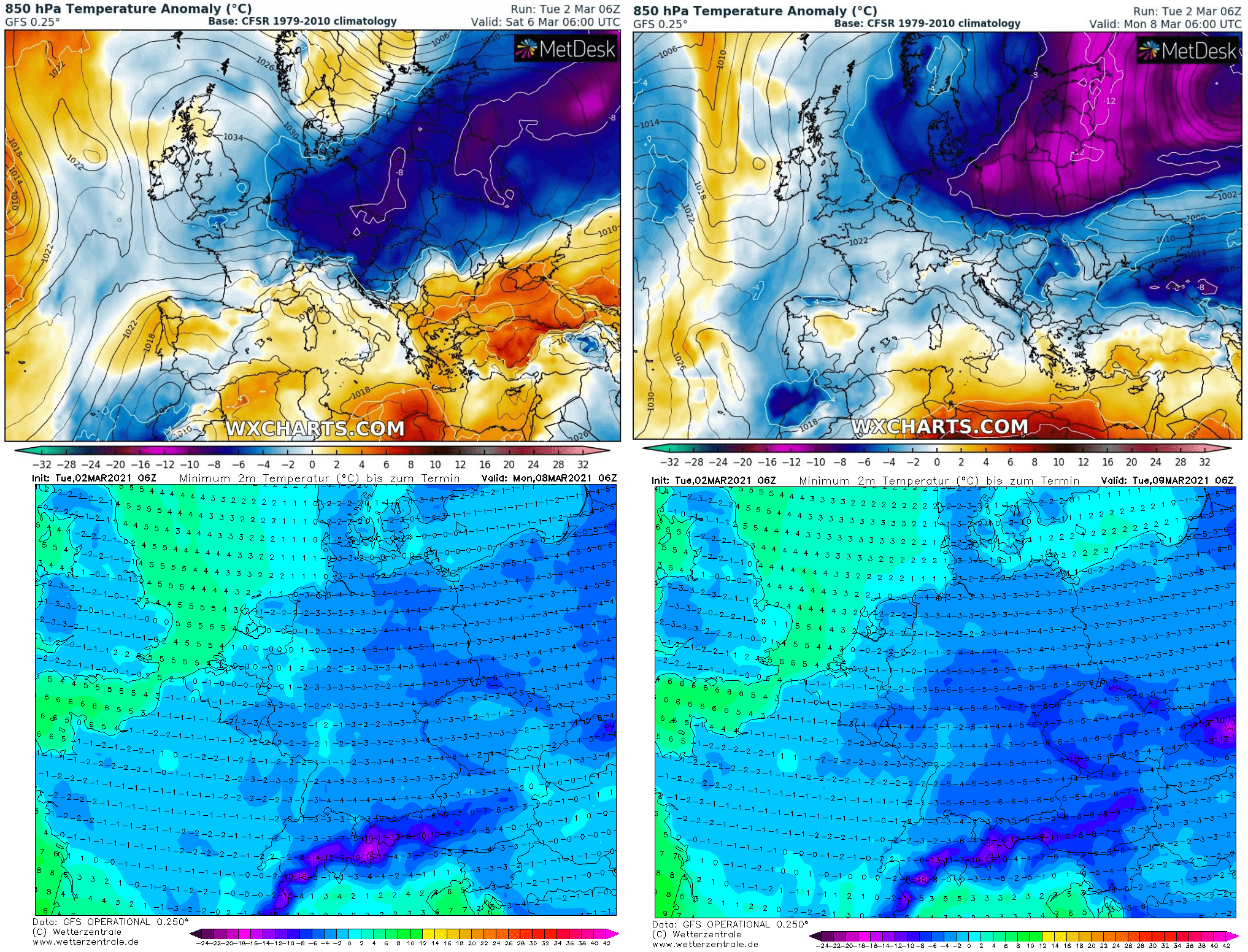 Promised return of very cold winter will be realized already at the weekend and during the next workweek, with really strong spring cold blast – mainly in Central Europe, Balkan, Baltic region, Eastern Europe and Turkey.
In basins and valleys in continental Europe, minimum temperature should stop near -18°C and regionally, last ice days (with all-day frosts) will appear.
Moreover, snowing is planned almost in all Poland, and in many regions in Slovakia, Czechia, Germany, Austria, Switzerland, Slovenia and in Balkanian countries and Greece.
Baltis states, Belarus and significant part of Ukraine should be prepare for winter idyll, in Estonia and northern Latvia with possible snow calamity. Heavy snowfall is too expected in Carpathians, the Alps, the Dinaric Mountains and in Finland and parts of Sweden. Snow is expected in Scotland, too, with cold mornings with frosts across the UK.
Teperature in 850 hPa above some parts of Central Europe will drop to interval -10/-15°C.
Frosts -5/-10°C should appear last time in winter season in Central European lowlands, densely populated basins in the mountains should see regionally -10/-15°C, rarely up to mentioned -18°C.
Last stronger winter manifestation should be during the second decade of March quickly replaced by very warm spring weather, with temperatures during the warmest days around +20°C in lowlands and foehn localities. Subsequent peak of very warm weather is for now forecasted around 14.-20. March 2021.
The next coldwave, after 20. March 2021 should be weaker and then, if NAO+ pattern will hold, maybe will surprise the first summer days above +25°C with possible T-storms at the end of March and the start of April 2021.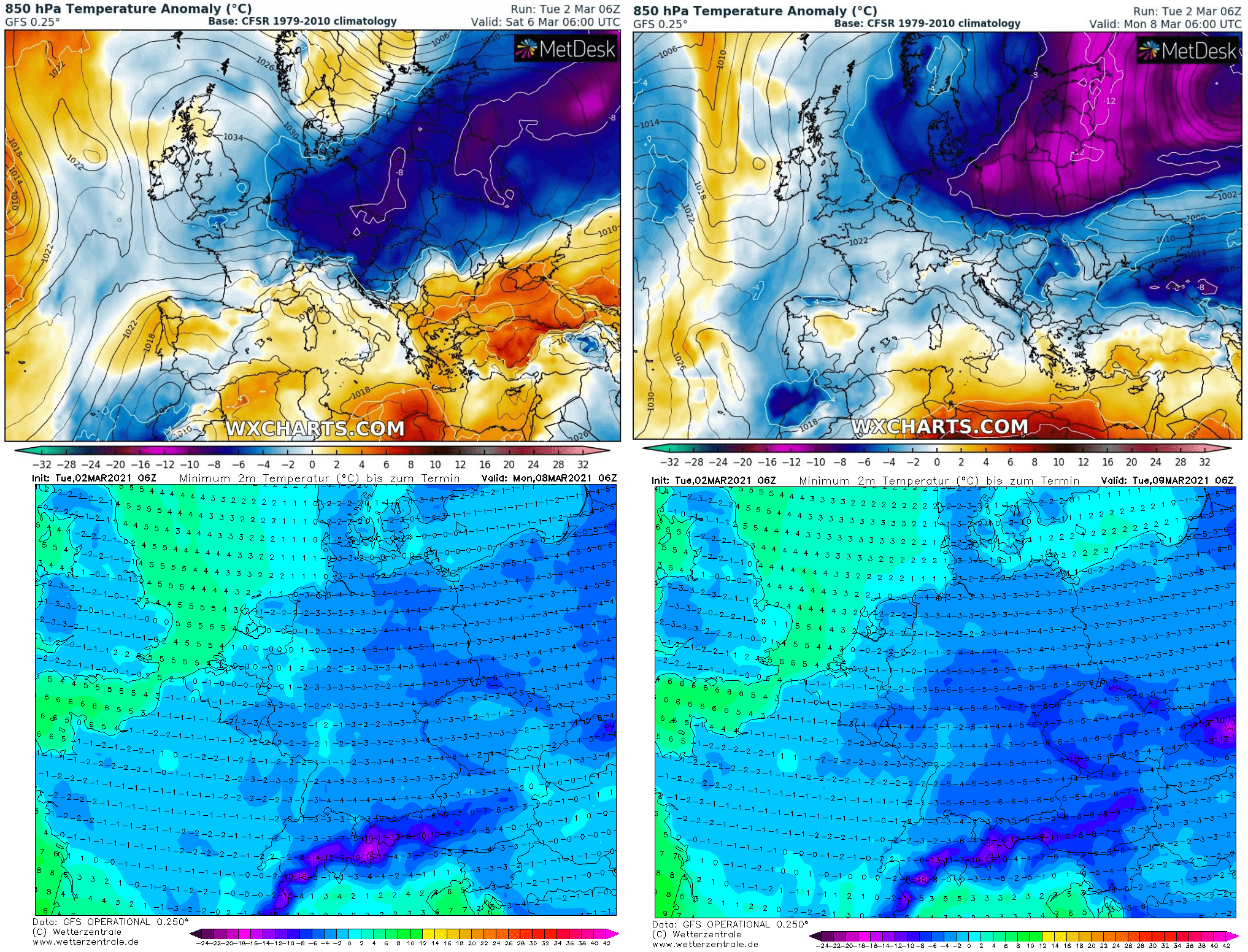 Infographics: wetterzentrale.de, tropicaltidbits.com, wxcharts.com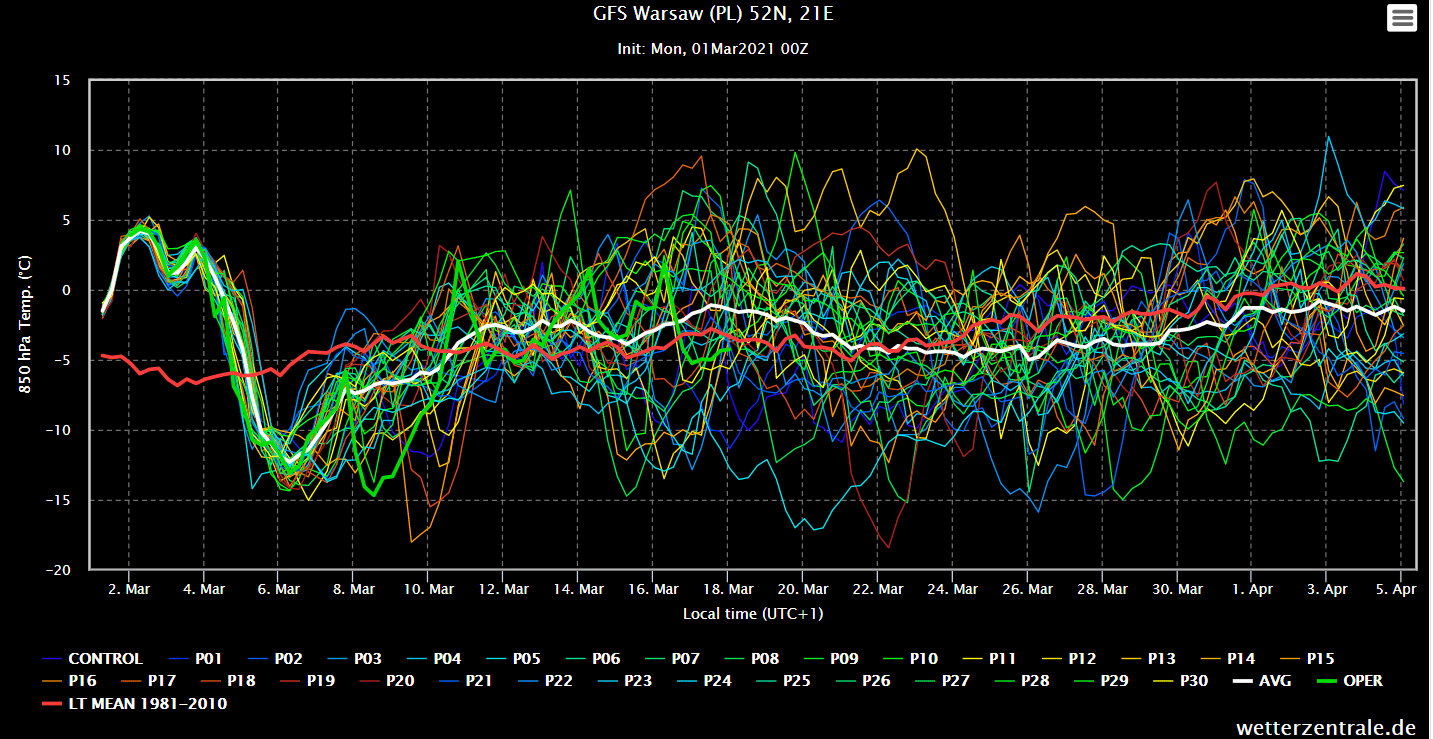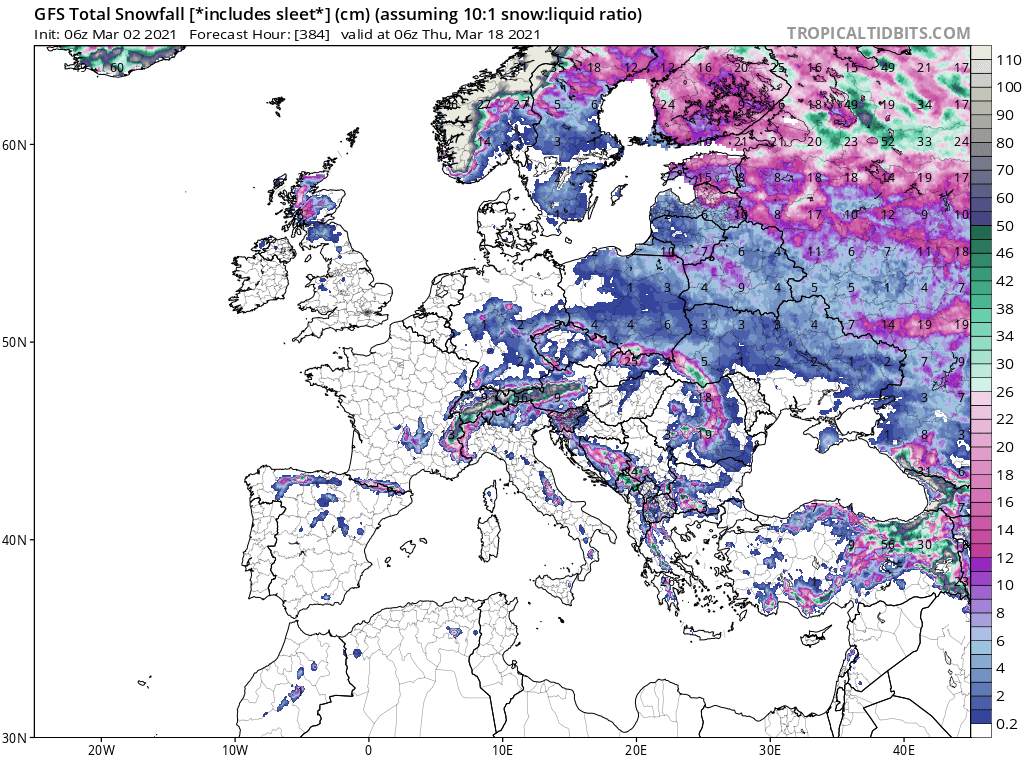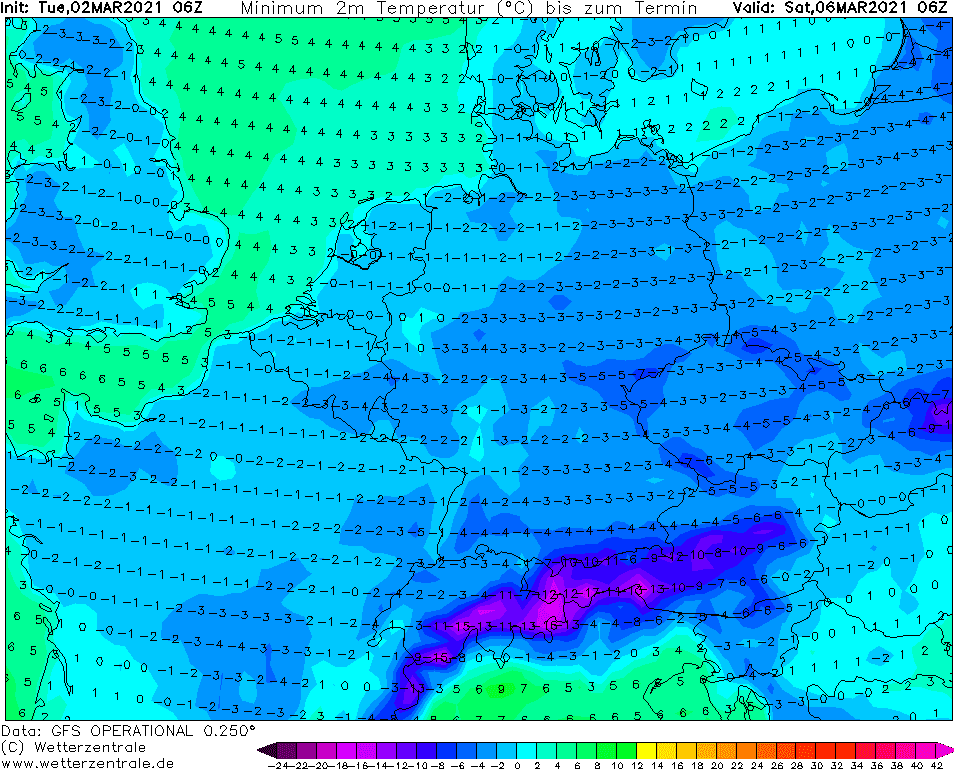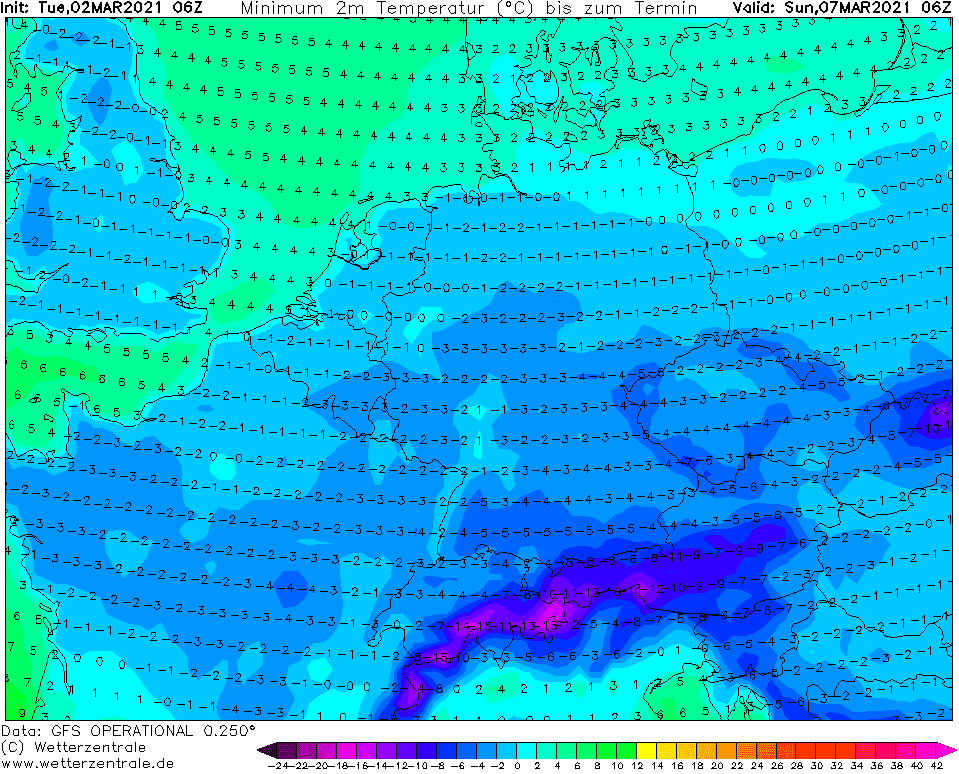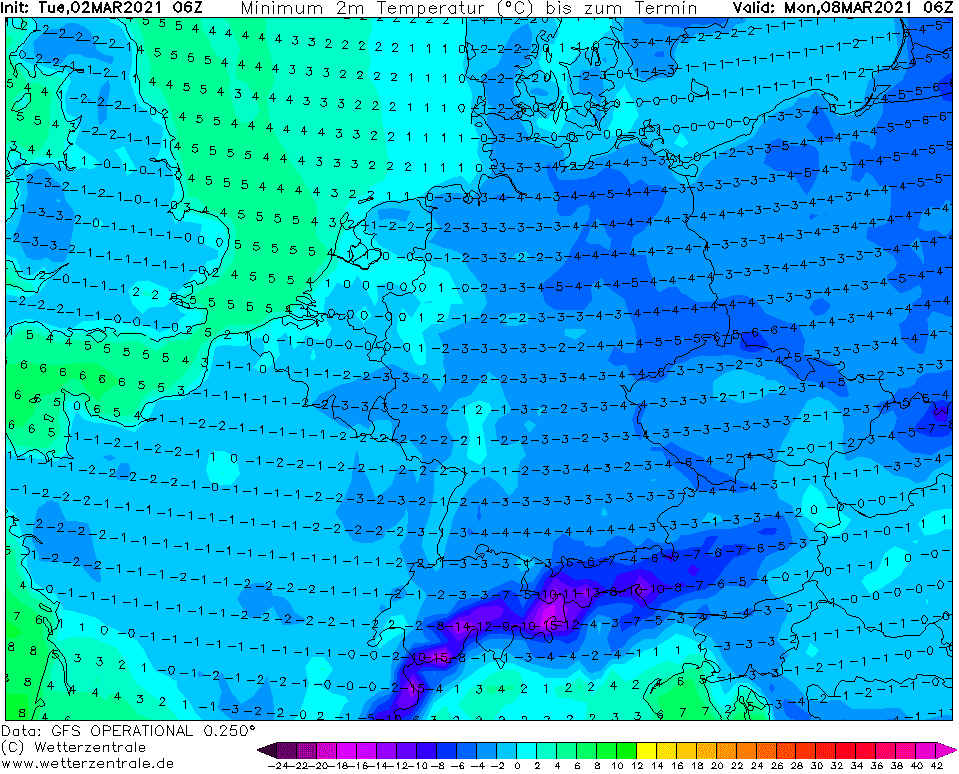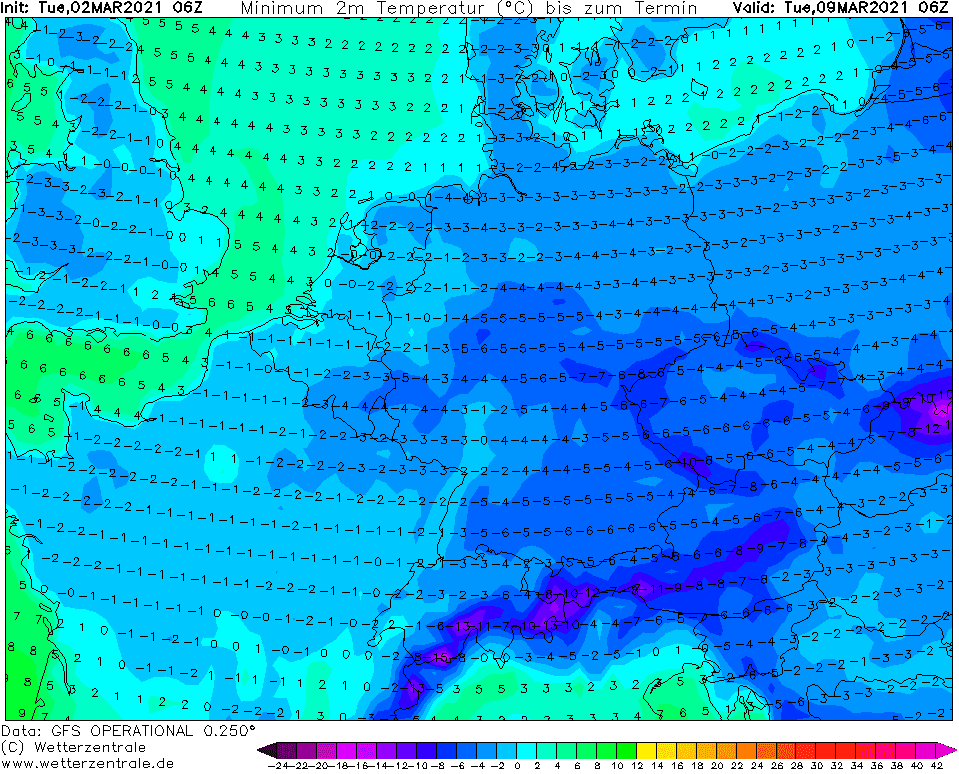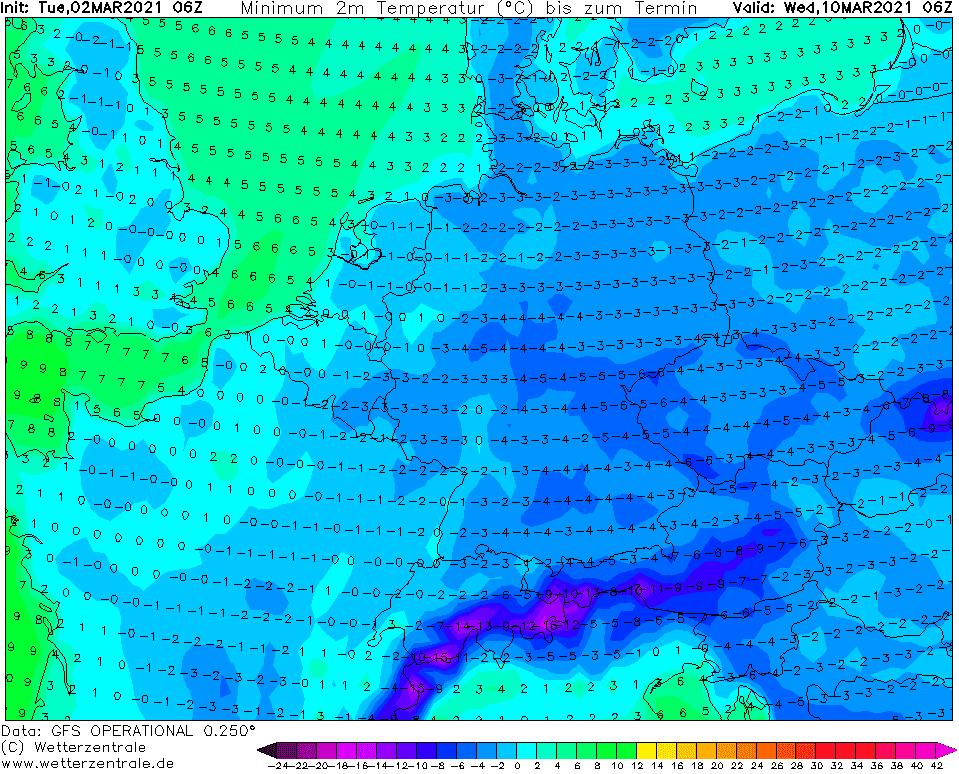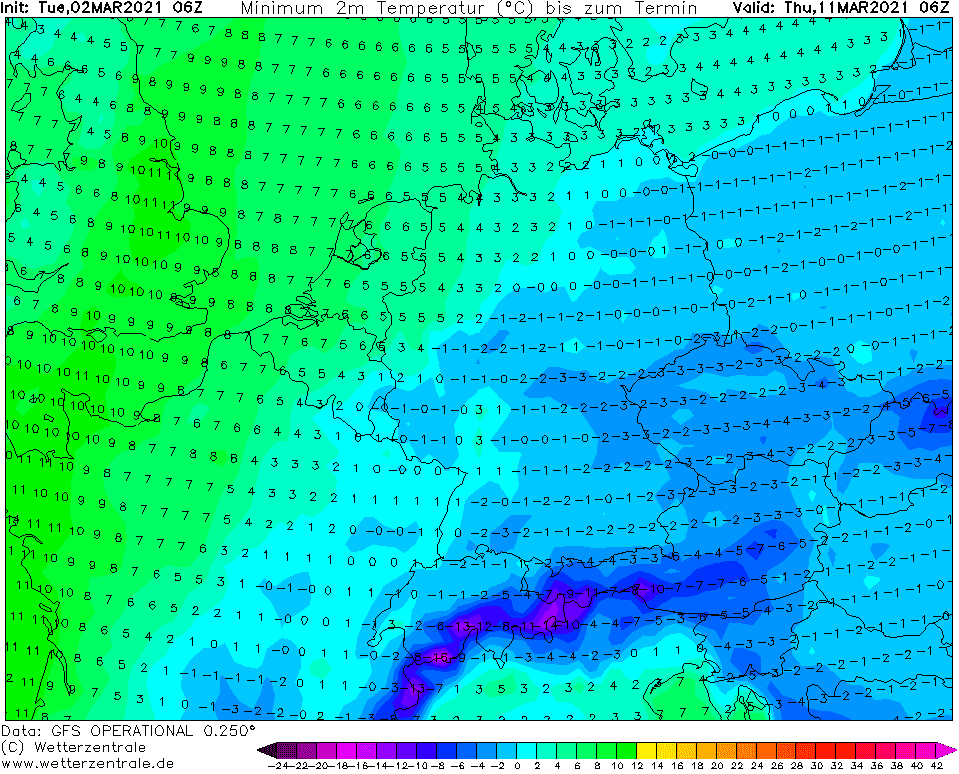 Read more: