-20°C on 17. March 2021? Surprisingly cold outputs of GFS for Central Europe!
It has appeared, that after powerful coldwave between 5.-10. March /https://mkweather.com/strong-coldwave-with-snowing-hits-parts-of-europe-between-5-10-march//, finally, very warm period will come to Europe, with +20°C and higher temperatures across Central European countries, again.
Although very warm period is still forecasted around 11.-14. March, with possible +20°C temperatures, not expected surprise has appeared in outputs of GFS, with the next possible snow cover and severe frosts – mainly in Carpathian and Alpine basins and valleys.
-15°C over Austria and -12°C over Slovakia and southern Poland should mean possiblity of very rarely last -20°C of the winter season on very late date, around 17. March 2021!
With long AO+ period, expected between 10. March and 15. April /https://mkweather.com/forecast-for-europe-until-15-april-last-words-of-winter-before-easter-2021-dominance-nao-with-warm-weather// therefore it hasn´t to be so clear, such was expected during the last period and between longer warm periods, cold blasts should occur.
Maybe it is a result of still very strong La nina /https://mkweather.com/the-coldest-earth-for-7-years-strong-impact-of-la-nina-is-here/; https://mkweather.com/la-nina-in-australia-the-coldest-summer-in-9-and-the-wettest-in-4-years/; https://mkweather.com/summer-in-antarctica-603c-only-42c-warmer-as-all-time-monthly-continental-record-extreme-cold-2021//, that coldwaves during the next months will be still returning, depsite of relatively good set circulation parameters (AO+, NAO+).
Although, warm spring weather is admittedly coming, put away winter clothes minimally until 20. March should be for inhabitants of continental Europe, but too e.g. British Islands /https://mkweather.com/snowing-hits-europe-including-the-uk-or-benelux// a big mistake.
Mkweather will cold forecasts update and soon brings fresh news about expected minimum temperatures and expected snow cover.
Ensemble forecast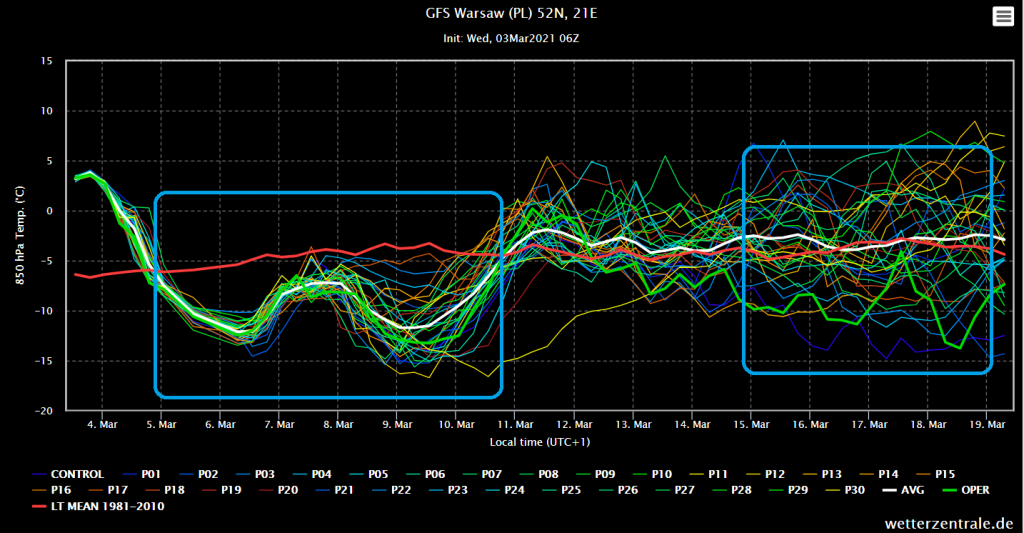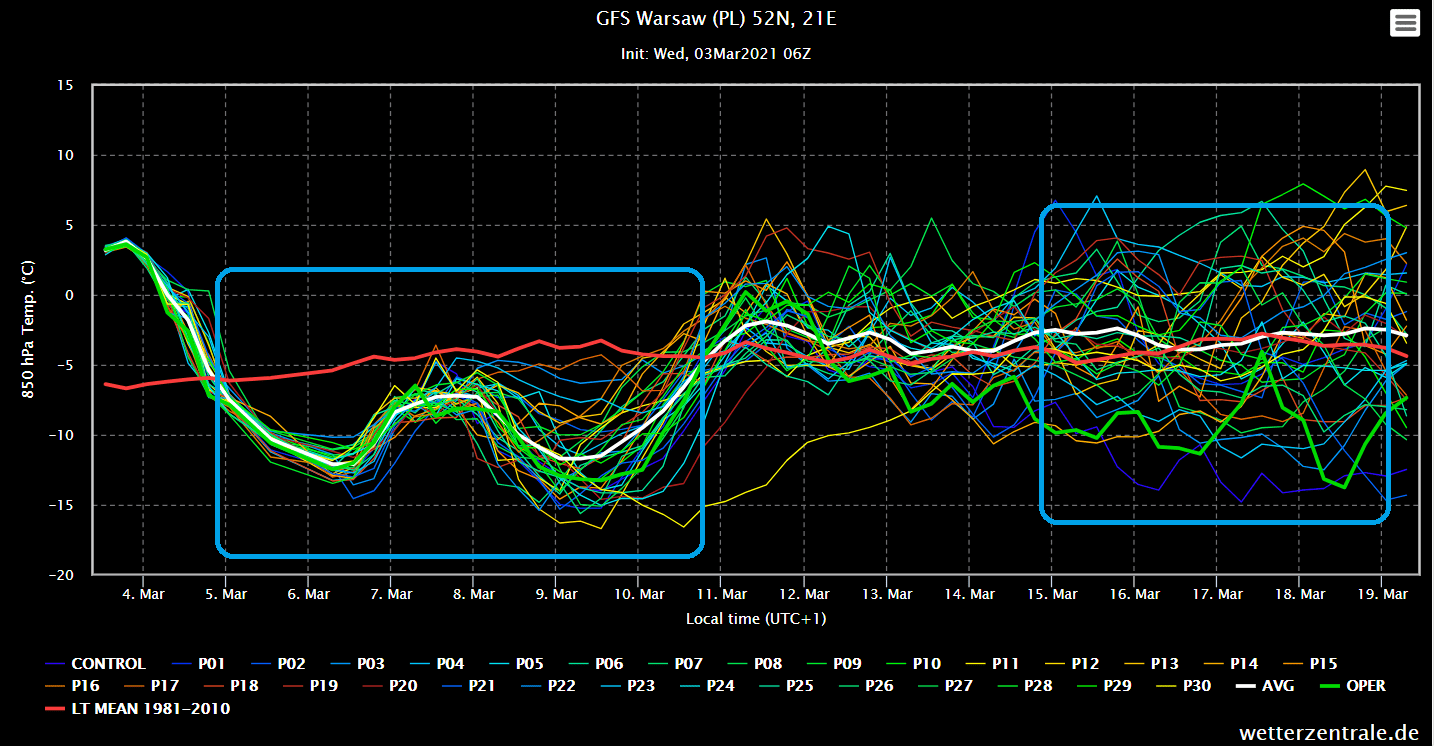 The first wave /wetterzentrale.de: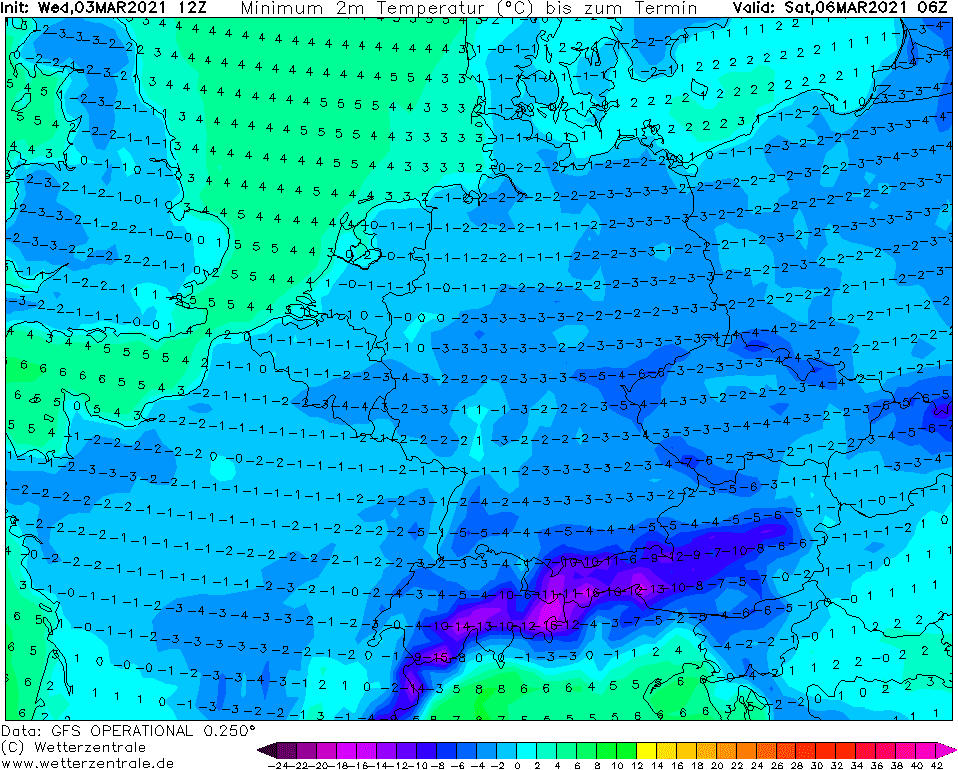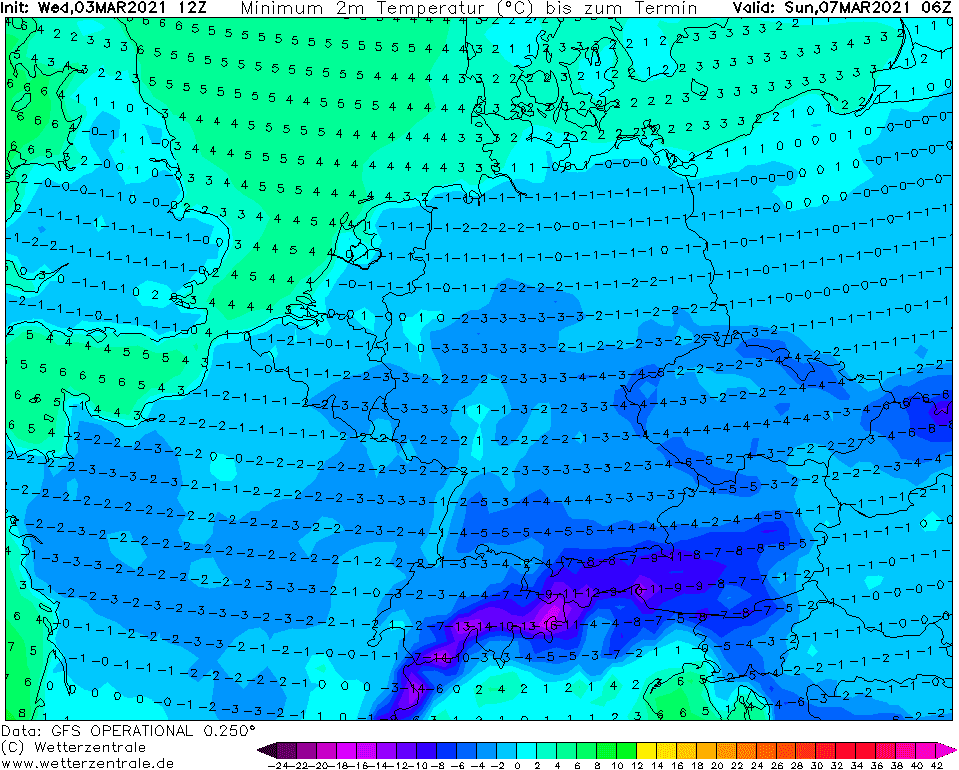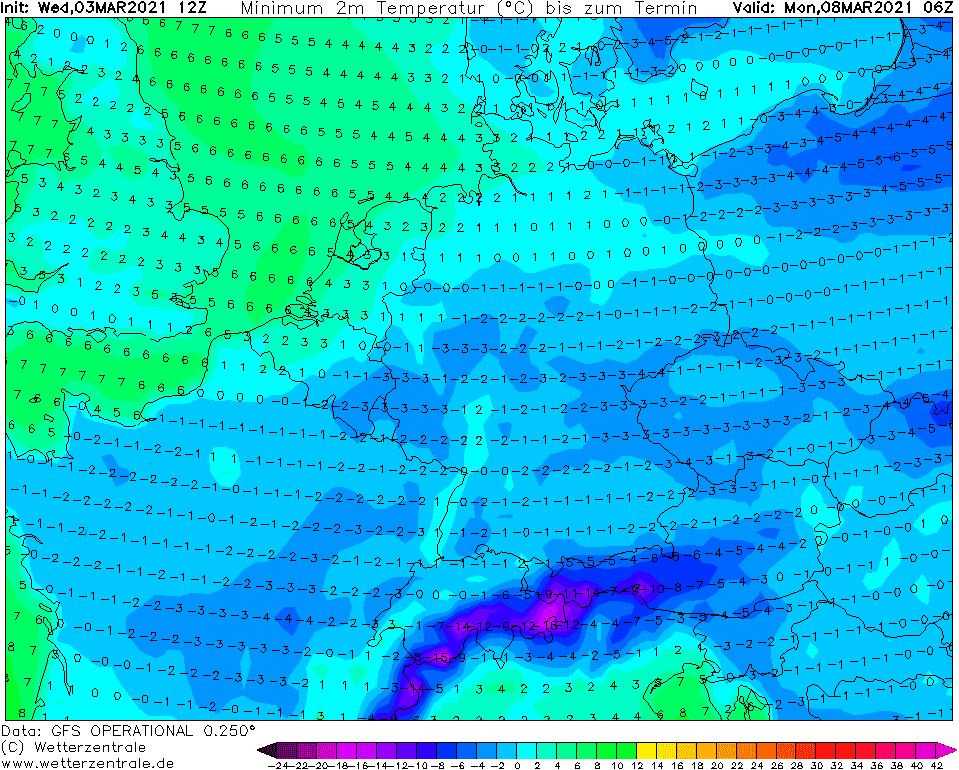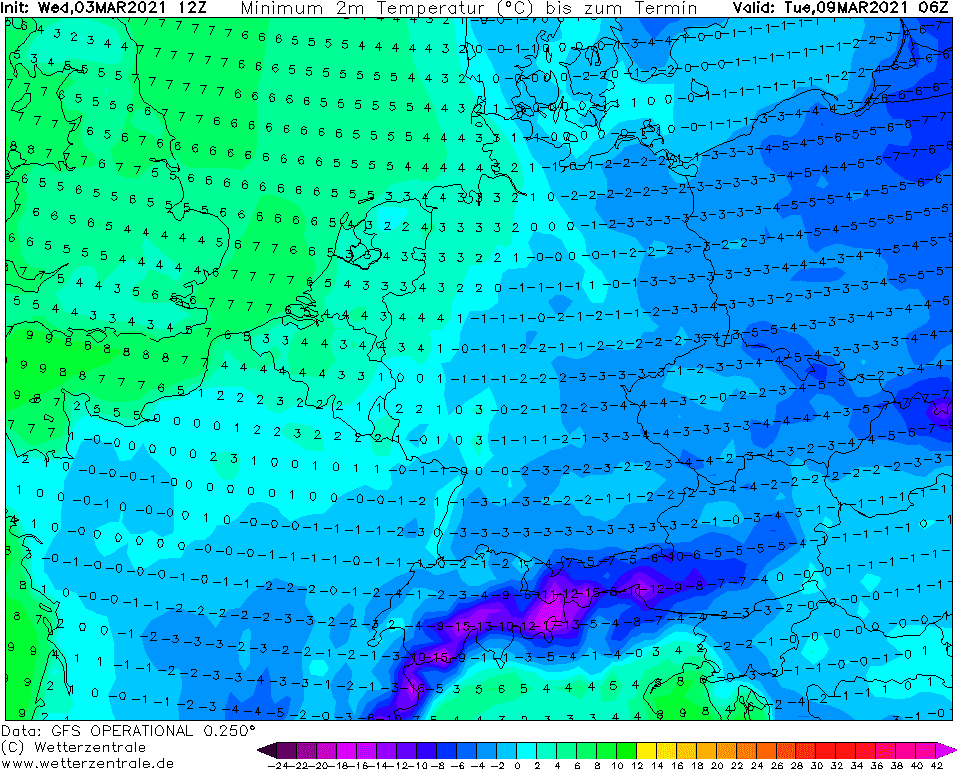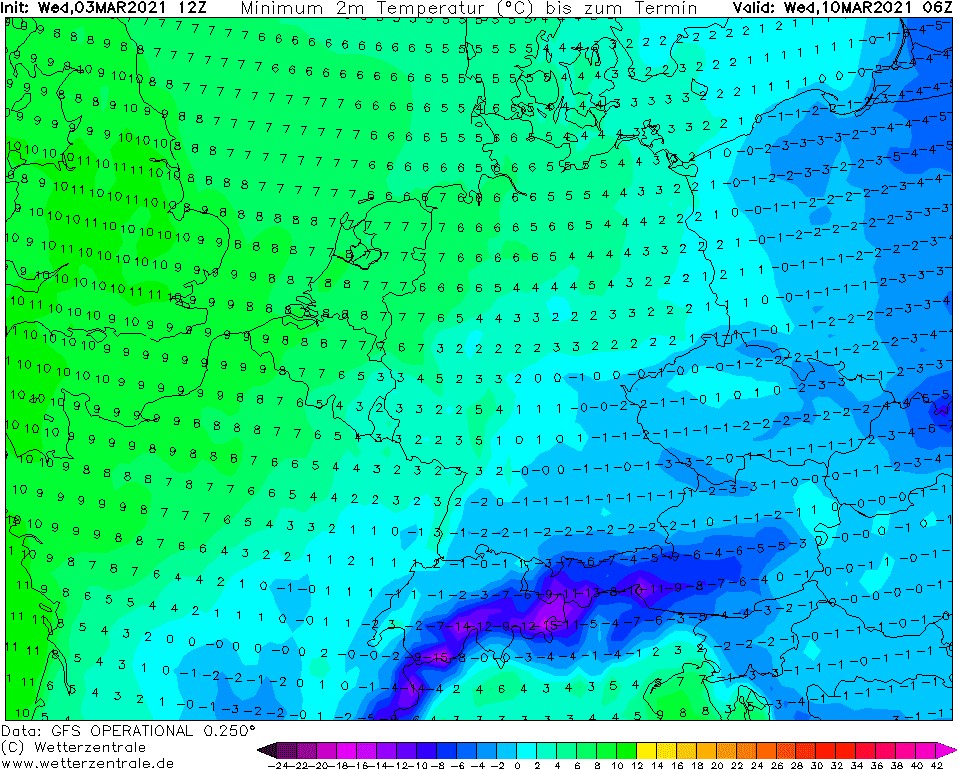 The second possible wave /wetterzentrale.de: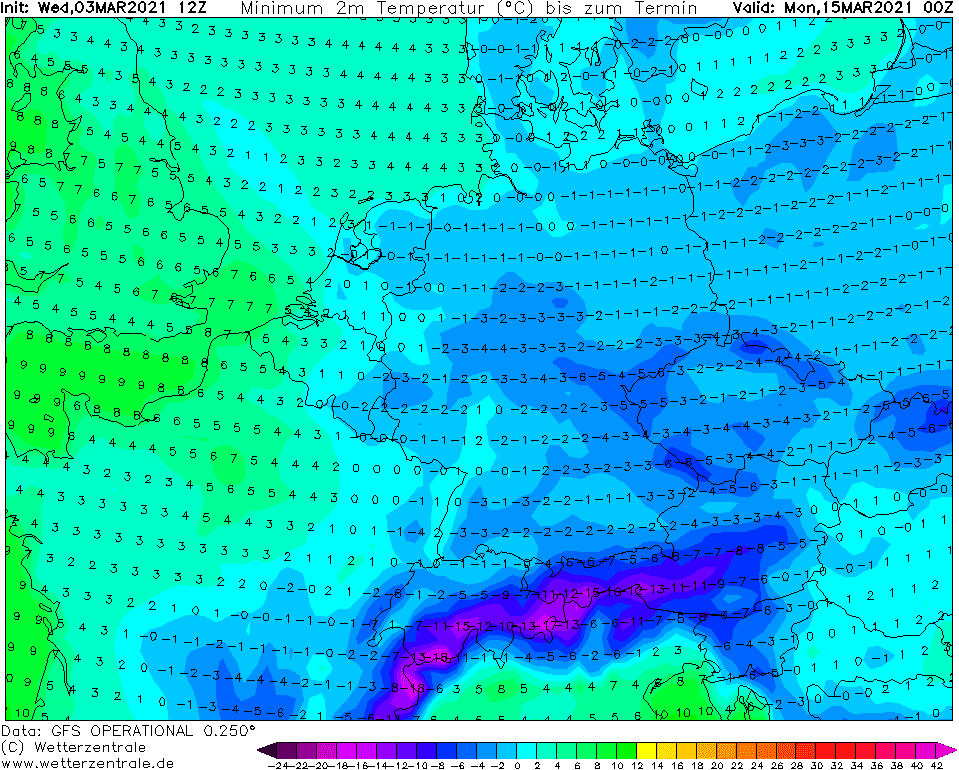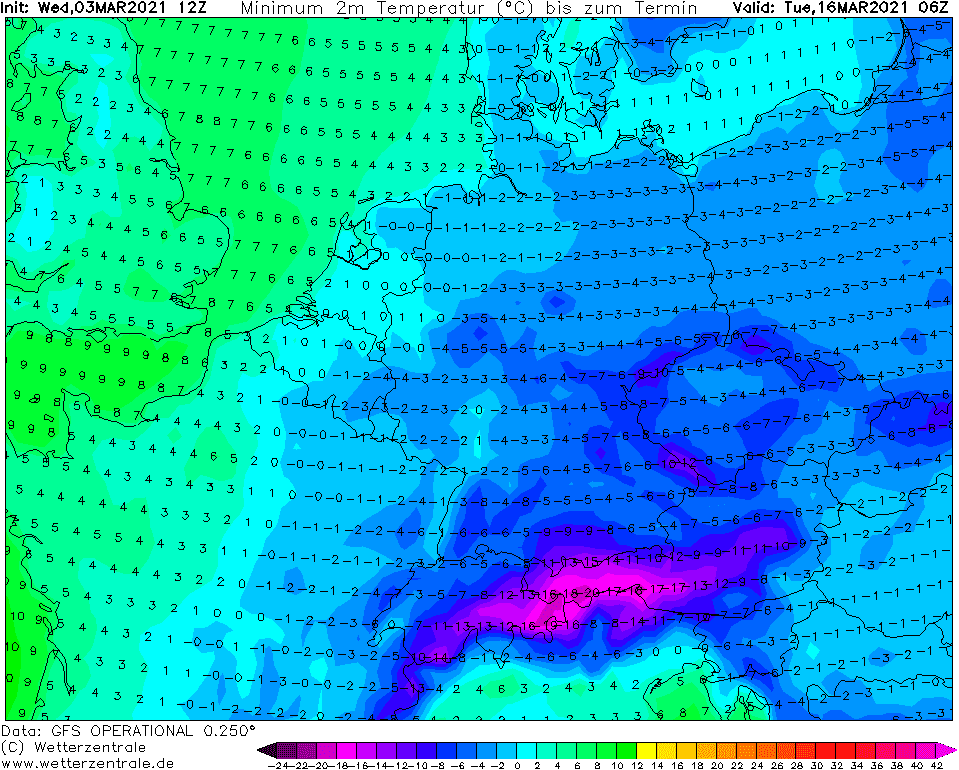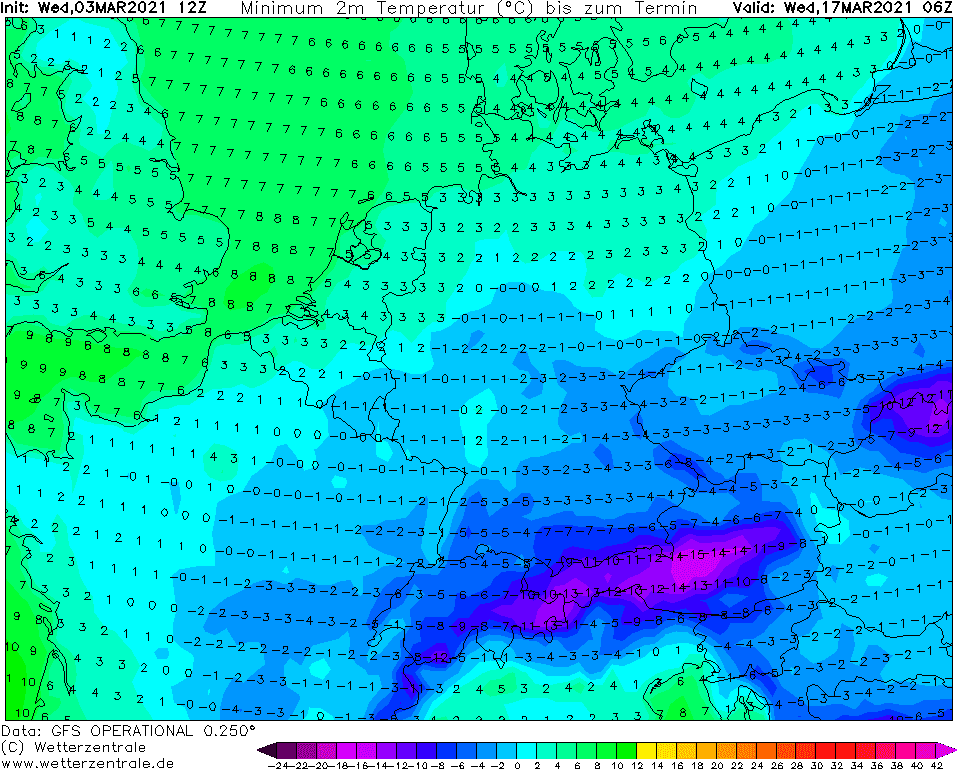 Read more: