Cyclone Marian (Category 4) was shifting only 350 km from Cocos Island
In Southern Hemisphere is cyclone season in full swing and in Australian region, 2 powerful tropical cyclones are currently active.
The first, cyclone Marian at the beginning of March 2021 was moving only 350 km southwet of Cocos Islands and 1260 west southwest of Christmas Island, with powerful strenght during the peak of development of Category 4 equivalent on Saffir-Simpson scale.
A disturbance started to be active on 23. February and only in last days it has reached 165 km/h winds and minimum pressure in the middle of sytem 950 hPa.
Any larger damages hasn´t been reported, but the next tropical storm, Niran, hit Queensland and Northern Territory, Australia these days, with regional floods and damages caused by severe winds /the next article/.
Some tropical activity, with tropical depression 90S Invest is present near Madagascar, too, with possible effects in Mauritius or Reunion.
According to forecast of ECMWF for the next 4 weeks (March 2021), weakening of tropical activity is expected in southern Pacific and Indian ocean.
Very strong North Atlantic storm hits Global Warming Hole region souhtwestward from Iceland and in southern Greenland, too, but it will be only classic extra-tropical low, although, alghoritms detect it such as strong tropical storm.
Tropical storm strike probability for the next 4 weeks from ECMWF:
Source: https://www.ecmwf.int/en/forecasts/charts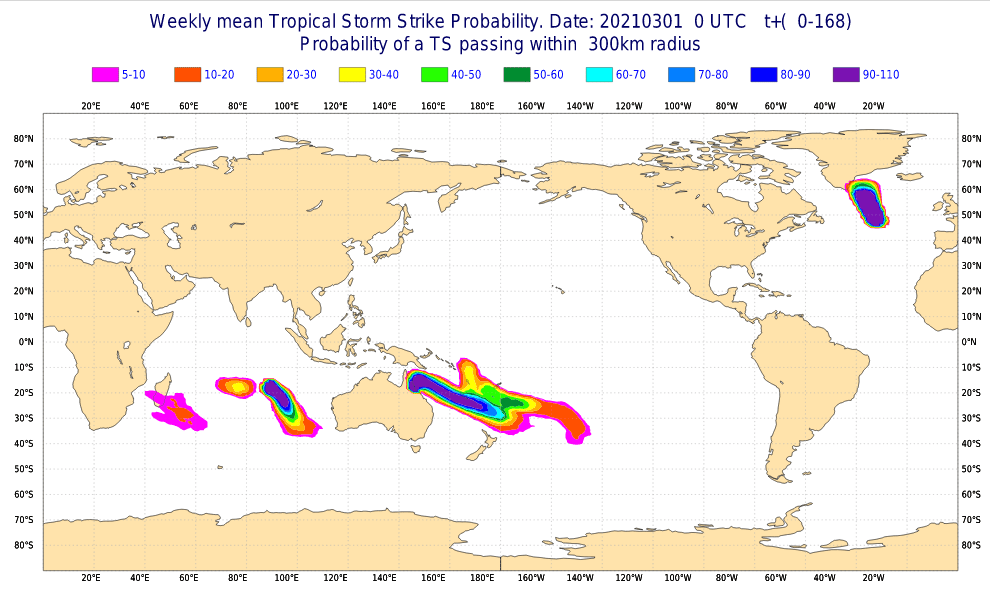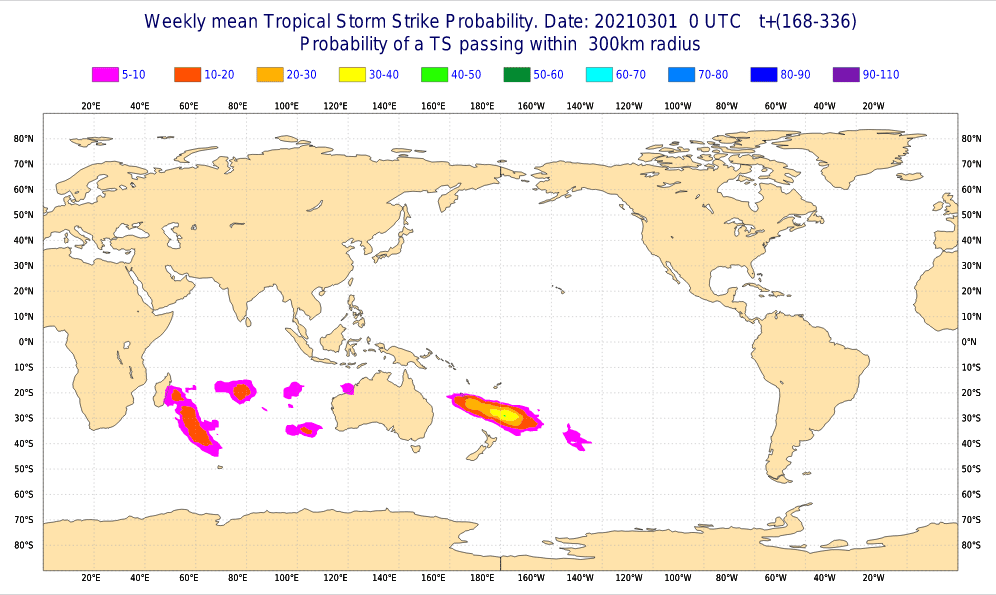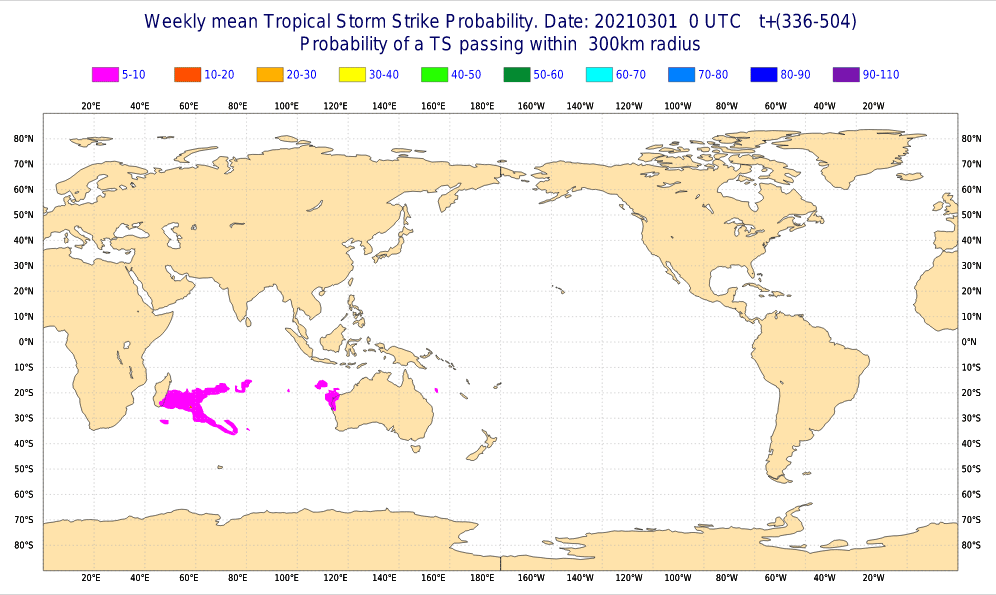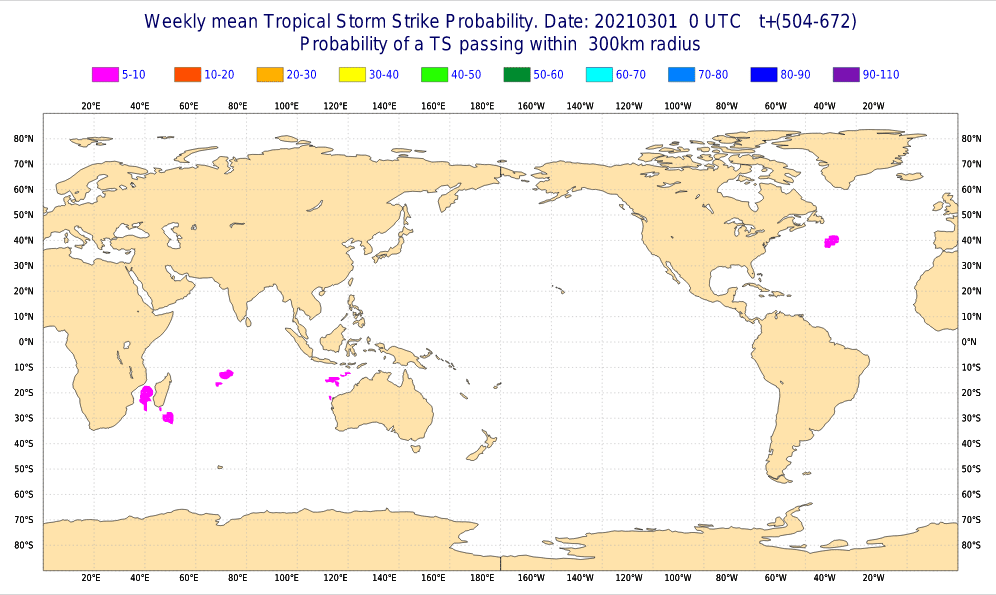 Read more: