Tetouan, Morocco hit catastrophic flash flood, here are some dramatic scenes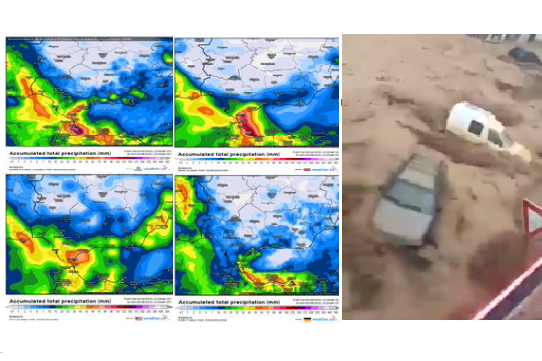 More than 100 mm of rain fell in Tetouan, northern Morocco around 1. March in a very short time and the next 200 millimeters was expected until Sunday, 7. March 2021 in the region.
Heavy rains hit not only northern Morocco, but too Gibraltar and southern Andalusia.
Cyclonic activity has increased after the next NAO-/AO- phase, when Icelandic low shifted anomalously southward in Euro-Atlantic region.
First 3 material from Twitter document an extreme power of a quick flash flood in the city, when people must saving their lives after unexpected flood wave in the streets.
While Mediterranean during current NAO- expect the next heavy rains, including northern coast of Africa, in Europe is bringing the next strong coldwave strong frosts and drier weather.
However, after current cold blast, warmer weather is expected until 15. April and Spring 2021 forecast for Saharan states is too very hot /https://mkweather.com/spring-autumn-2021-forecast-for-africa//, however, in Morocco, Western Sahara and Canary Islands, Global Warming Hole anomaly should bring milder conditions such are expected in Algeria, Tunisia, Libya or Egypt.
Between 10. March and 15. April should surprise the first Mediterranean heatwaves, regionally, above +30°C and in the case of NAO+, Azores high will bring warm and dry weather above mid-latitudes in Europe, too.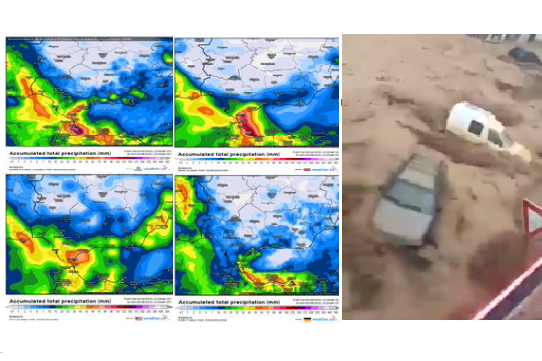 Read more: