Big 15-day forecast for the USA: hot and sunny East and cold and rainy/snowy West
Currently, remnants of cold air are still present in Northeast, but from Central USA, warm spell will gradually spread above large parts of eastern half of the USA.
This character of weather, with warm, regionally and temporarily extremely warm conditions will stay over eastern parts of the USA minimally until 20. March 2021.
In Mid-Atlantic region and southern Midwest, but maybe too in Northeast, the first summer days (above 77°F/+25°C) are around 10.-12. March 2021 possible.
Meanwhile, in West is beginning long-term and gradually strong coldwave these days, with many rainy, in the north and in Rocky Mountains, snowy days, with significant T850 hPa anomalies form long-term average – during the second March 2021 decade in large parts below -12°C.
Similar should be anomalies in 2m level, mainly during days, whereas rainy and cloudy weather pattern will cause colder daily anomalies such anomalies of minimum temperatures and temperatures at the night.
At the weekend, temperatures above 70°C / 22°C surprised southern Northern Plains and upper Midwest, already and very warm spring weather will shift during the next week eastward.
Florida still reports downpours from the previous coldwave with floods.
From Colorado, the first wildfires are reported, but soon, extreme cold pattern should bring significant snowing in the region.
Winter should surprise many in western half of the USA with its power soon, therefore don´t put winter clothes away, yet and be prepared for unfavorable spring conditions.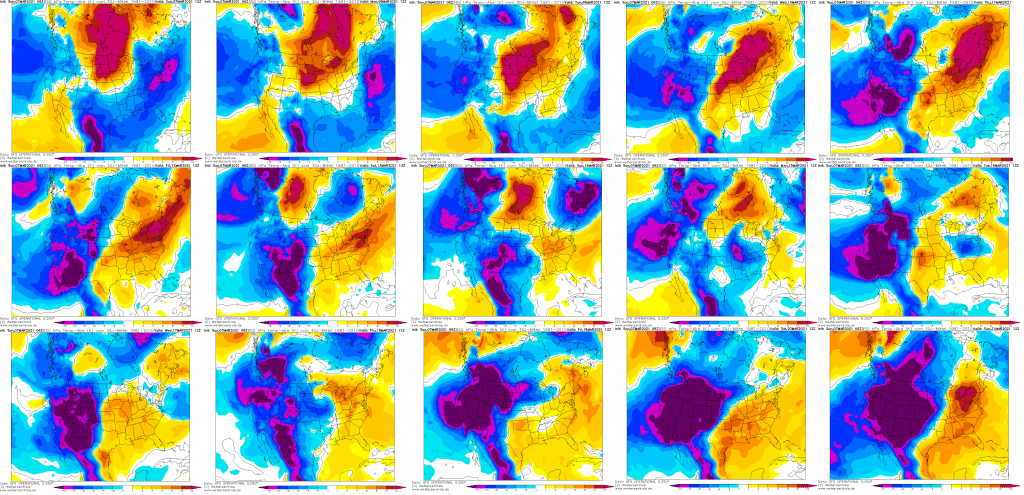 Read more: