ECMWF: Signals for warm, anticyclonic April 2021 in Europe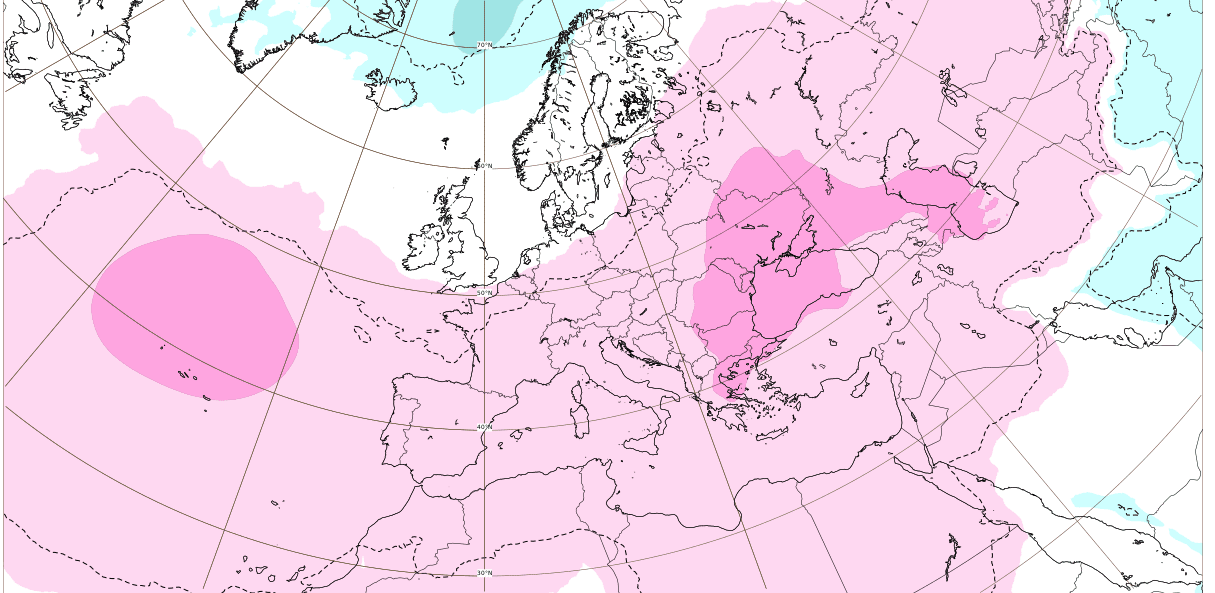 While in March 2021, powerful coldwave /https://mkweather.com/europe-the-strongest-frosts-hits-at-the-weekend-20-21-march-in-valleys-in-czechia-and-france-20c-possible// and then very warm spring weather is forecasted /https://mkweather.com/before-an-easter-will-come-warm-spell-first-25c-of-the-year-in-contiental-europe//, yet, ECMWF is starting to see, how character of weather will be predominant during the second spring month, April 2021.
It appears relatively positive, with predominant NAO+ and blocking pattern, above average temperature anomalies, below average precipitation anomalies and above average air pressure anomalies for most of the month (until 26. April 2021).
Only temporarily should weather in continental Europe affect pressure troughs from northwest, with rain, storms or shorter coldwaves (agree with our Spring 2021 forecast for Europe: https://mkweather.com/2021/02/22/spring-2021-forecast-for-europe/).
Mainly positive air pressure anomalies above parts of continent during last 4 weeks of ECMWF outlook are good signal for sunny, warm, spring weather, which will be shifting across Europe.
Mainly a week around (including days before) an Easter 2021 should be very warm and sunny, according to model, but then, anticyclonic weather hits southern, eastern parts of Europe and temporarily western Europe, too, with a possibility of the first summer days of the year 2021 (maximum temperatures above +25,0°C).
After long winter season, with unfavorable and cold weather pattern minimally until cca 22. March 2021 it appears, that we finally give a spring rest, COVID-19 pandemic will have declining trend again and we should spend more time practising outdoor activities.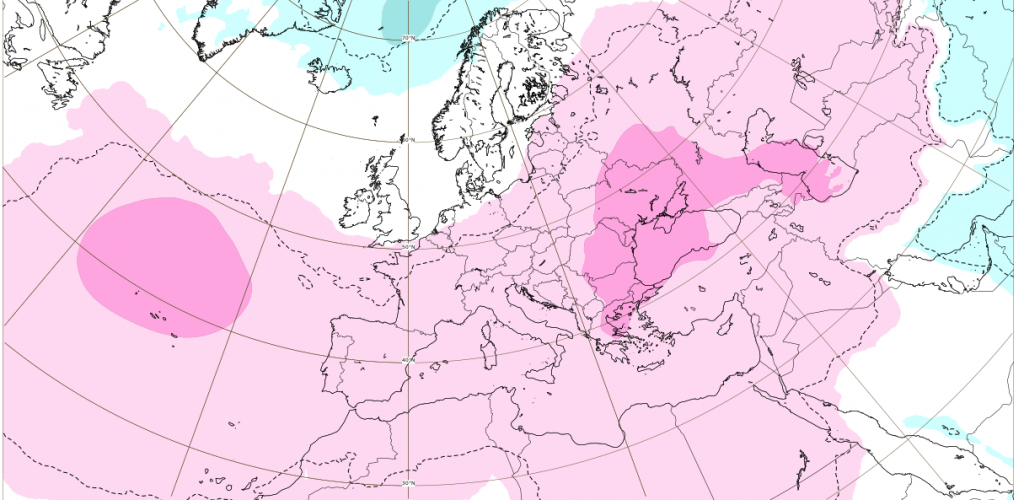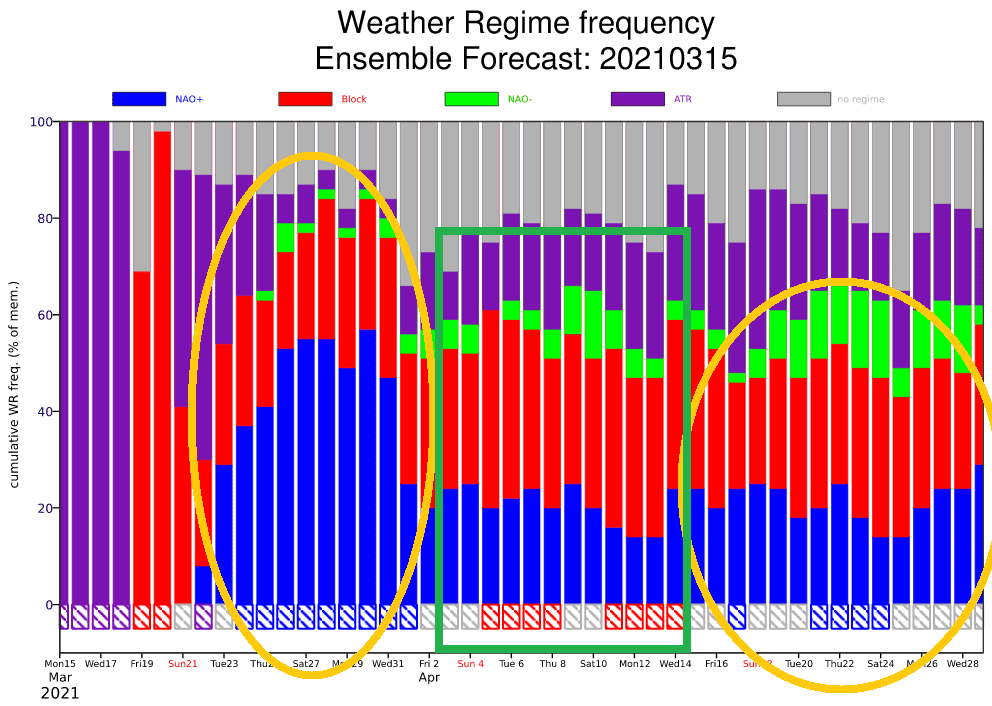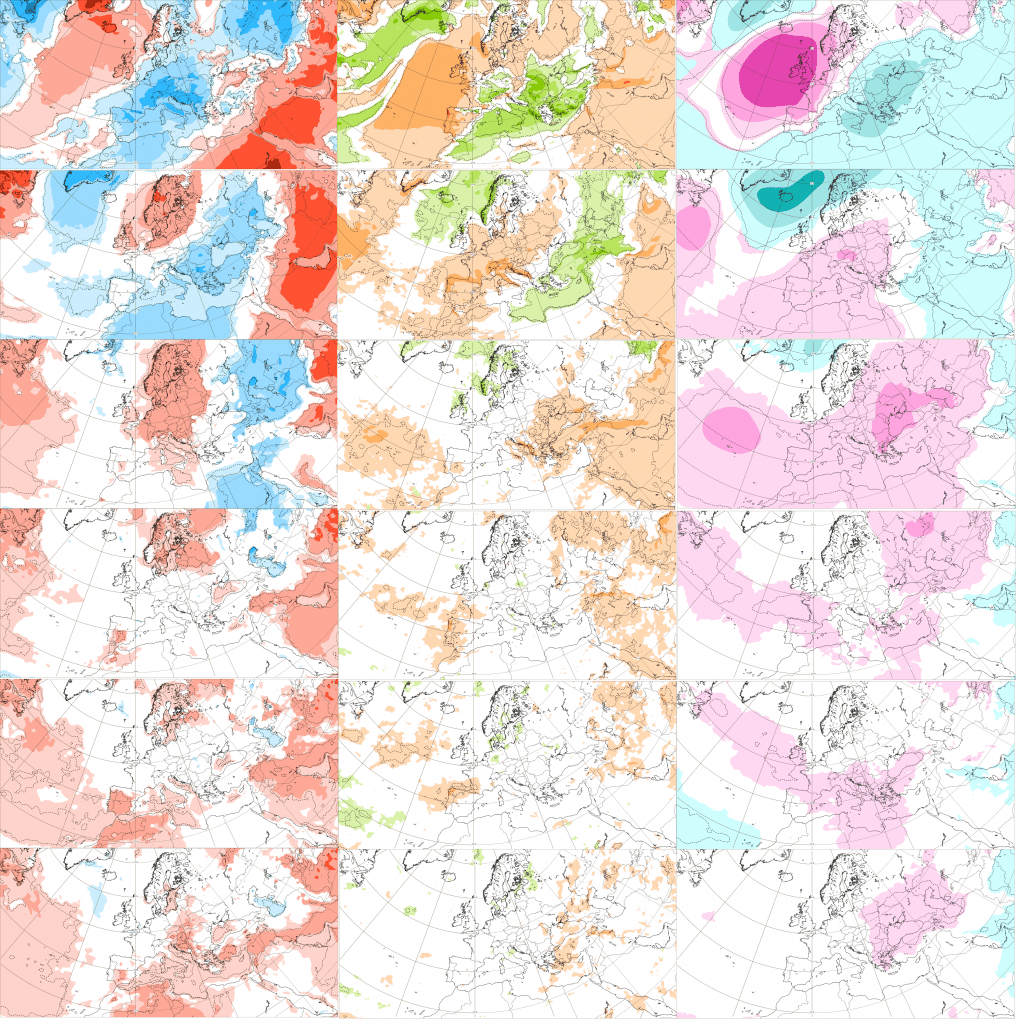 Read more: