136 European stations from International Exchange Database with winds 100 – 162 km/h on Thursday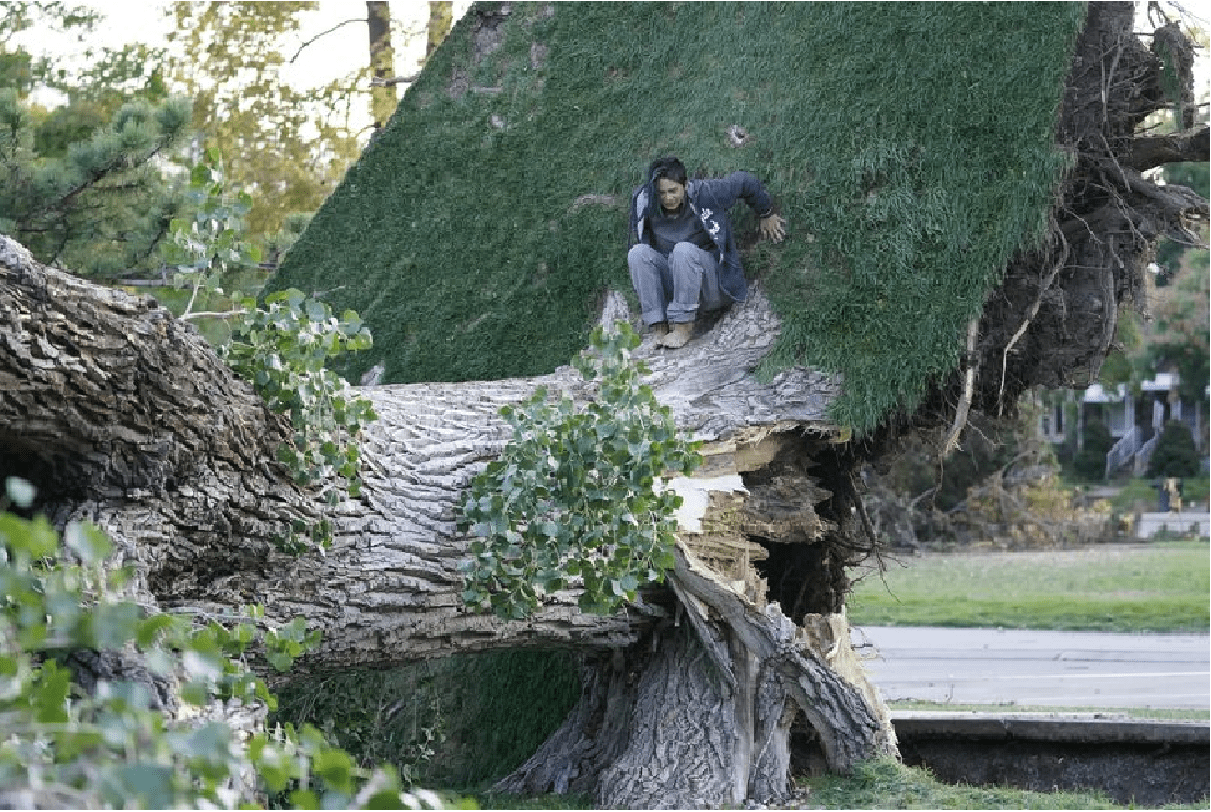 European windstorm is already here and from metropolitan areas, the worst situation is reported from Rotterdam, where wind gusts reached minimally 115 km/h and brought many problems, not only in ports.
From lower situated regions, the highest wind speed was measured in Somna-Kvaloyfjellet, Norway, 159 km/h, but in Swedish and Norwegian mountains, winds up to 162 km/h were reported.
150 km/h threshold was reached in the Alps, too, Aberdaron, the UK (95 MASL reported 135.3 km/h wind gusts on Thursday, 11. March 2021.
Sněžka / Sniezka in Czechian-Polish border reported 133 km/h, Leuchtturm in Germanian coast 130 km/h.
Boulogne in France (70 MASL) surprised with winds 126 km/h, Vlissingen in Netherlands 119 km/h.
Rotterdam reported 115 km/h, Le Havre 112 km/h, Amsterdam 108 km/h, de de Bilt (the Netherlands) and Lille (France) 101 km/h, Wasserkuppe (Gemrany) 101 km/h, Zeebrugge (Belgium) 101 km/h, Kegnaes (Denmark) 100 km/h,…
Windstorm will be continue on Friday and partly on Saturday, too, therefore many measured maximum wind gusts aren´t final, yet.
After transition of cyclonic system over Europe eastward, the next, powerful coldwave will begin /https://mkweather.com/snow-and-frosts-soon-back-europe-on-16-22-march-with-the-next-strong-coldwave//. In the third decade od March, accroding to 12Z GFS runs from 11.3.2021, warm, but according to 18Z runs cold weather should arrive / persist in Europe. Forecasts will be updated in the next articles.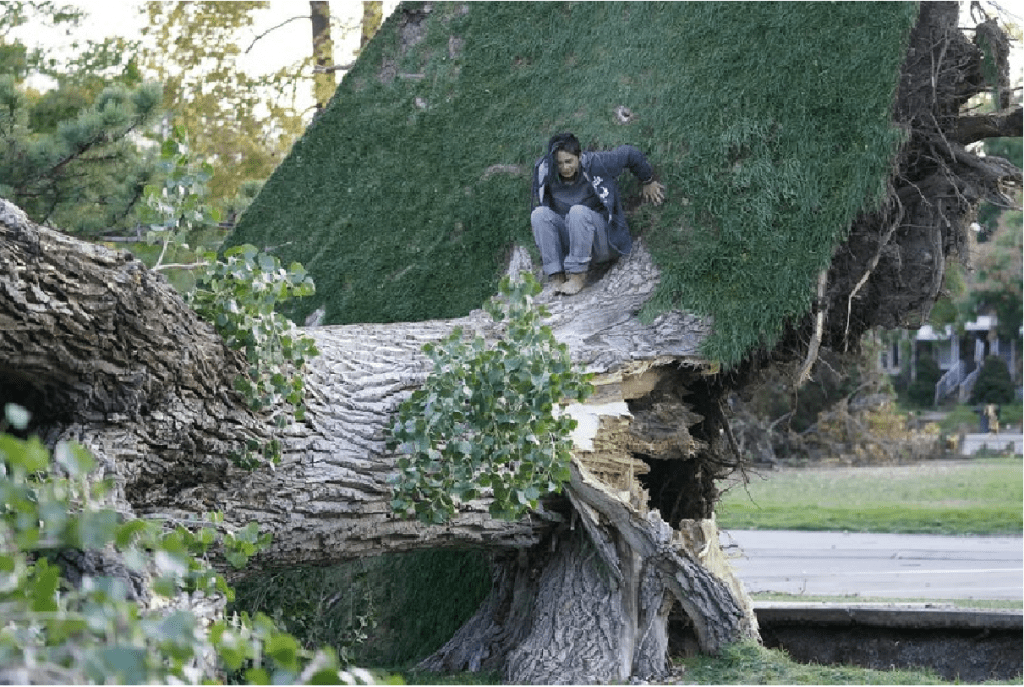 List of 136 station with wind gusts above 100 km/h on Thursday, 11. March 2021 /ogimet.com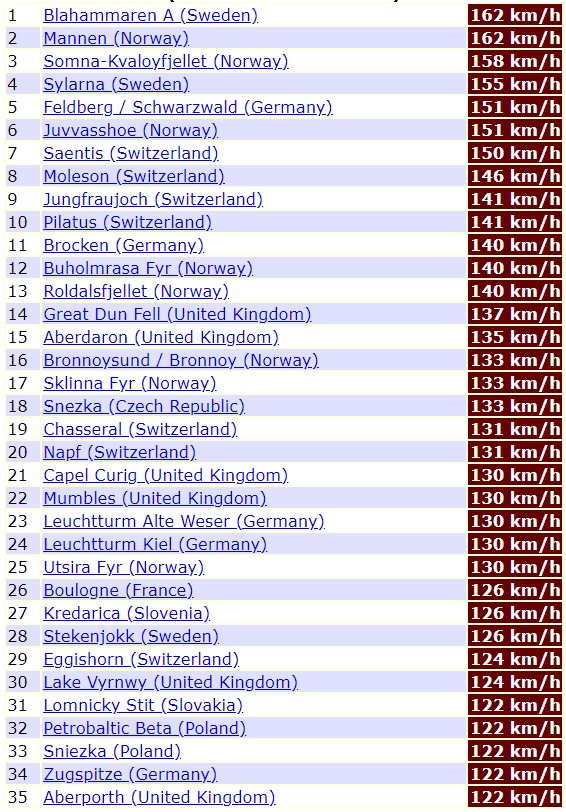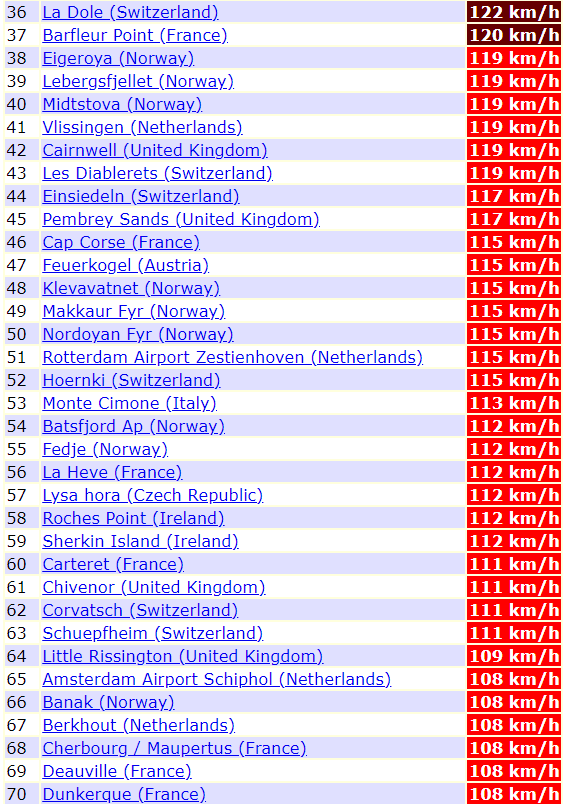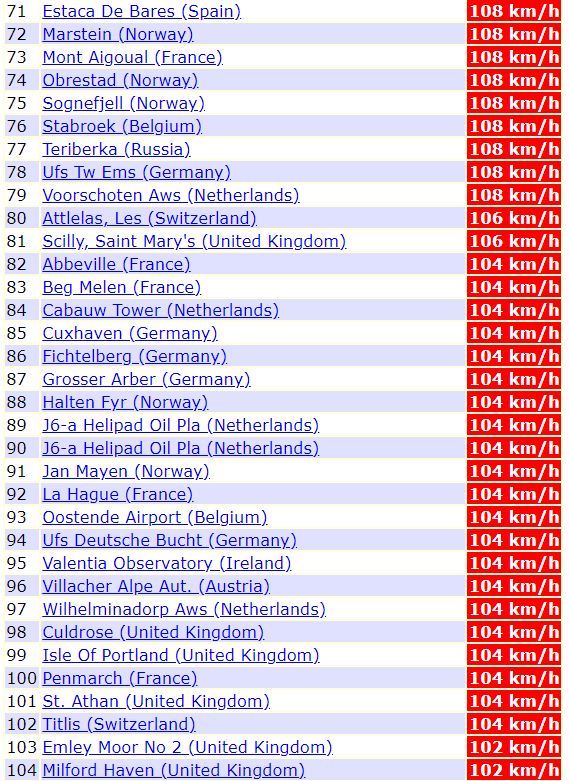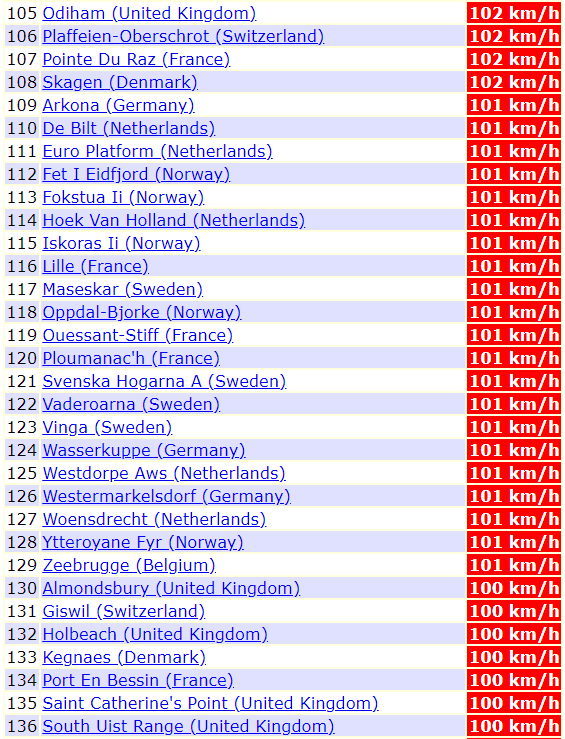 Read more: