23 dead, injuried and missing after extensive wildfires in Argentina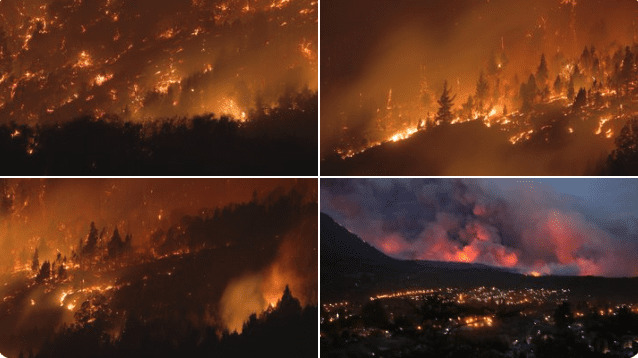 At the start of autumn, severe persisting heatwaves with extensive wildfires hit northern parts of Argentina.
The worst is situation in Lago Pueblo, El Hoyo, El Maiten, Cerro Radal and El Bolsón, where wildfires have destroyed large parts of forests.
23 people is dead (1), injuried (7) and missing (15).
Wildfires hit region including populated areas and cities, with many burned houses or cars.
The National Fire Management Service (SNMF) indicated that 95% of forest fires are caused by human action and pointed out that among the first causes, is the use of fire for the preparation of grazing areas.
Powerful wildfires have surprised at the end of summer season despite of persisting La nina pattern, which is bringing colder summer in all Southern Hemisphere.
On the other hand, in January 2021, Patagonia hit the strongest heatwave in all-time history, with temperature maxium +43,8°C /https://mkweather.com/extreme-hailstorms-hit-argentina-patagonia-with-all-time-record-438c//.
According to our Autumn forecast for South America, very warm, in March still hot weather, is expected in Bolivia, Paraguay and northern Argentina /https://mkweather.com/autumn-2021-forecast-for-south-america//.
In northern half of South America, heavy rains and storms are still expected /https://mkweather.com/floods-in-brazil-and-ecuador-continue-the-next-cities-under-water//.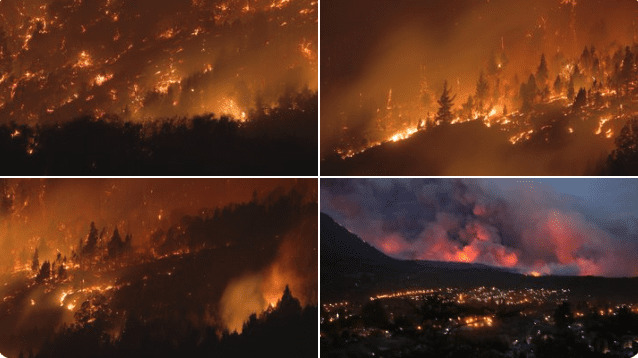 Read more: