Denver hits monsterous snowstorm Xylia – possibly the strongest since 1885!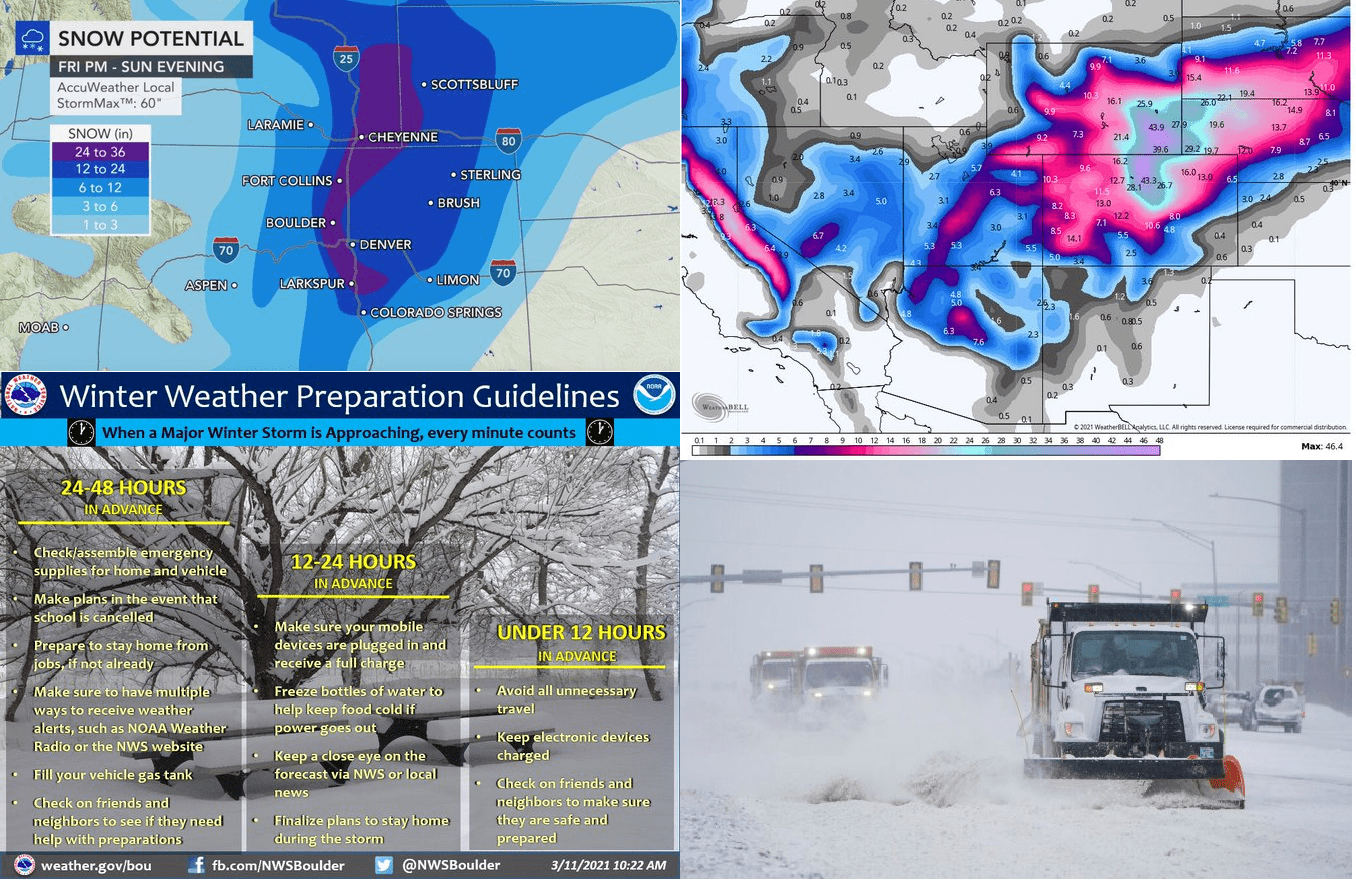 Extreme storms in Midwest, the first spring "heatwave" in East and rainy and snowy pattern in western USA, including extreme and historic blizzard in Denver and Cheyenne region, it all offer March weather in the USA these days.
Already on Friday and at the weekend, 12.-14. March 2021, a powerful snowstorm is expected in southern Rocky Mountains, with the strongest impact in Colorado and Wyoming.
In Denver region, possibly the strongest blizzard in all-time history is even forecasted, with possibility of 24 – 36 inches (60 – 90 cm) of snowfall.
If you live in this region, it will be clever watch current forecasts, warnings and weather news, because not only traffic or power outages should thanks to extreme snowfall collapse, but blizzard such this should hit everyday life.
Winter 2020/2021 is prolonging their effects into the spring and powerful coldwaves are reported and forecasted from Europe or Siberia, too /https://mkweather.com/snow-and-frosts-soon-back-europe-on-16-22-march-with-the-next-strong-coldwave/; https://mkweather.com/southern-finland-389c-the-coldest-national-minimum-temperature-in-march-since-1998/; https://mkweather.com/central-siberia-530c-the-coldest-march-temperatures-in-history-la-nina-brings-colder-spring-but-hot-summer-2021//.
Western from Rocky Mountains, rains, regionally heavy, are forecasted and days from Los Angeles into Portland will be very cold during the second decade of March 2021.
In Midwest, stormy weather is expected and in East Coast, extremely warm weather will continue.
Read more: