Very bad news for Europe: There is a possibility of winter weather until April 2021
Although runs of GFS model from Thursday, 11. March 2021, were very warm for the period from 23. March 2021, with maximum temperatures +10/+15°C, later locally +20°C in Central Europe, runs from 18Z are extremely cold – until the end of 16-day outlook.
AO and NAO forecasts for the next 16 days aren´t very extreme and both indices will drop from high positive values close to zero, therefore persisting March coldwave variant appears relatively strange.
Still it is 50:50, but colder variant from 18Z are really admirable, because for Central European basins and valleys expect values in T850 hPa below -15°C only -20°C, maybe very rarely -25°C, what is for so late season of the year extremely rare and almost impossible.
Snowfall, in mountainous region heavy is still forecasted for the next 16 days in many parts of Europe and already all next week will be in Central Europe very cold, with frosts -3/-8°C in lowlands and -10/-15°C in frost basins and valleys during the coldest mornings.
Mainly in basins and valleys, but rare in lowlands too, all-day frosts are still very probable.
E.g. in northern Slovakia or southern Poland, snow cover should reach gradually up to 50 cm in populated basins and valleys. All Romania, Bulgaria, North Macedonia or Bosnia and Herzegovina will be under the snow, almost all Slovakia, Poland, Czechia, Austria and more than half of Germany will see snow again, too.
Late frosts are even forecasted for England or parts of western Europe.
The next March coldwaves were announced from the USA, too. For these persisting cold conditions in the world is responsible mainly La nina pattern, which caused during last weeks one of the coldest conditions on the planet for last decade (together with a period 2010-2012, with strong La nina, too).
We hope, that unfavorable forecasts after 22.-23. March will be updated yet with shift into warm conditions, again, such we forecasted a few days before. Extremely strong late frosts in spring should be damaging in agriculture, for some plants, but too animal species.
Mainly relative high AO and NAO indices appear, that coldwaves shouldn´t have so strong intensity, as see the last main run of GFS.
Infographics: wetterzentrale.de, NOAA, tropicaltidbits.com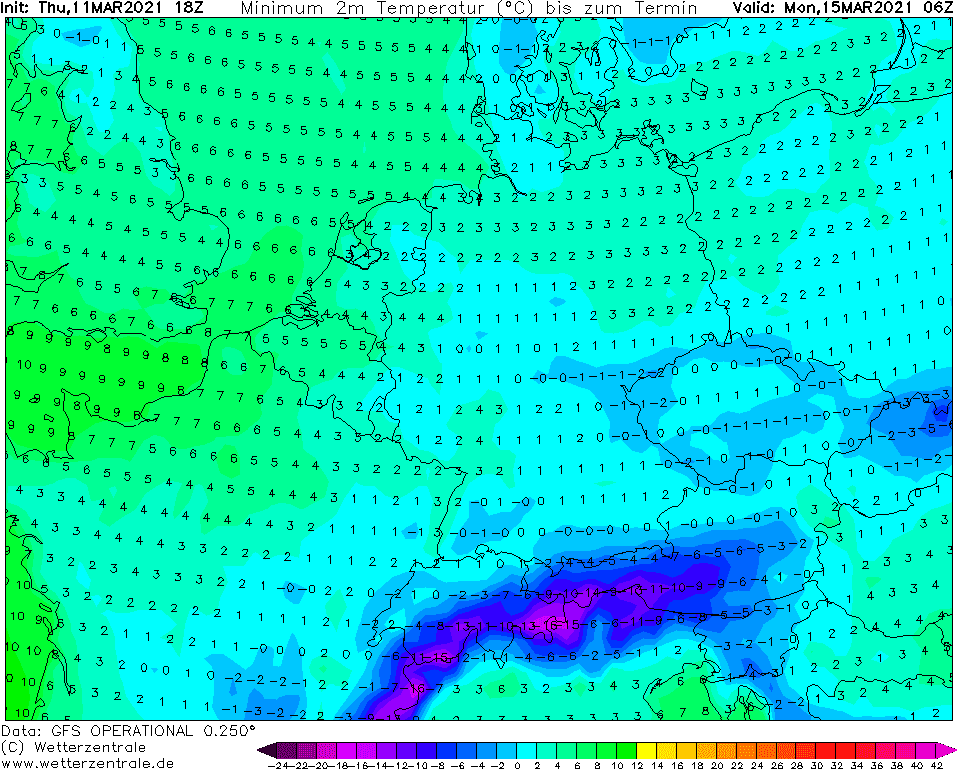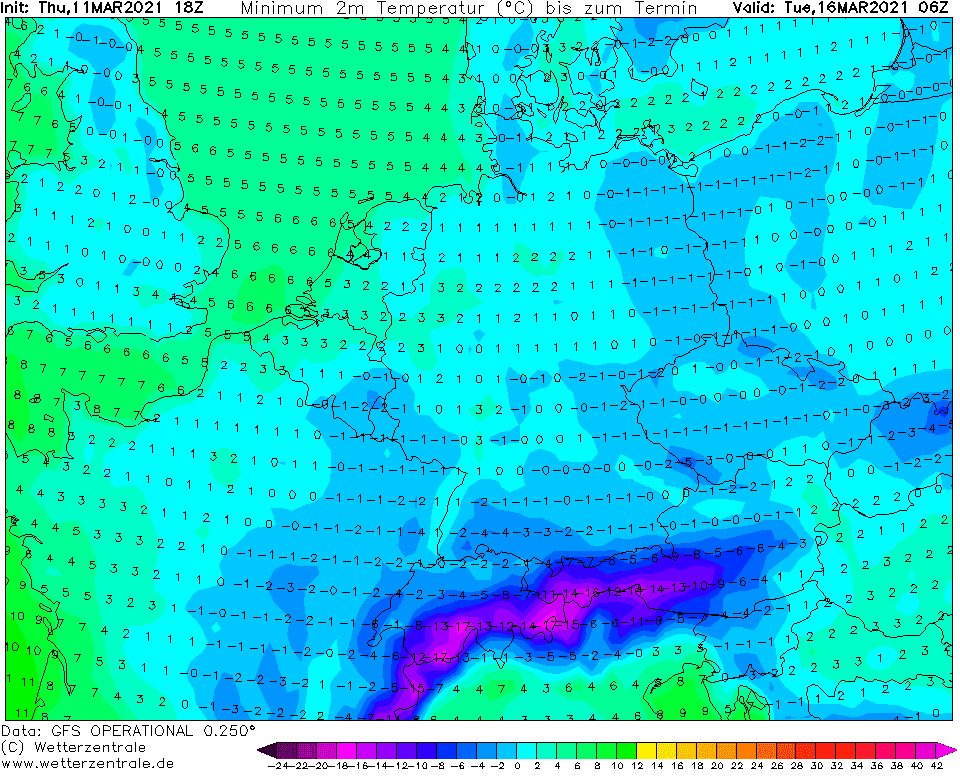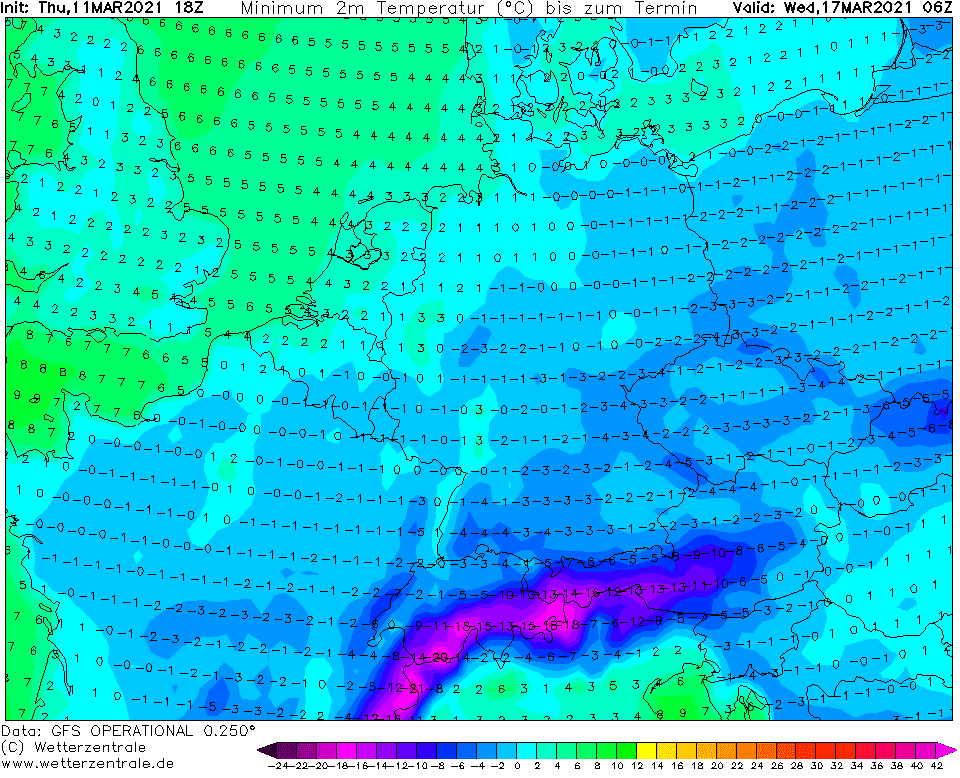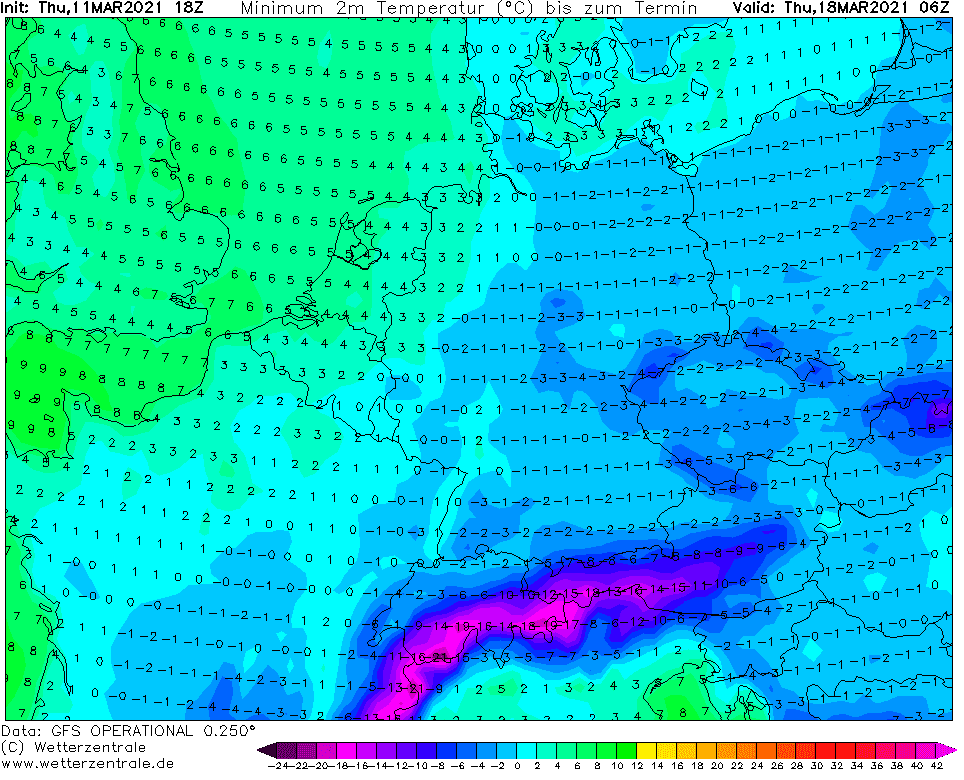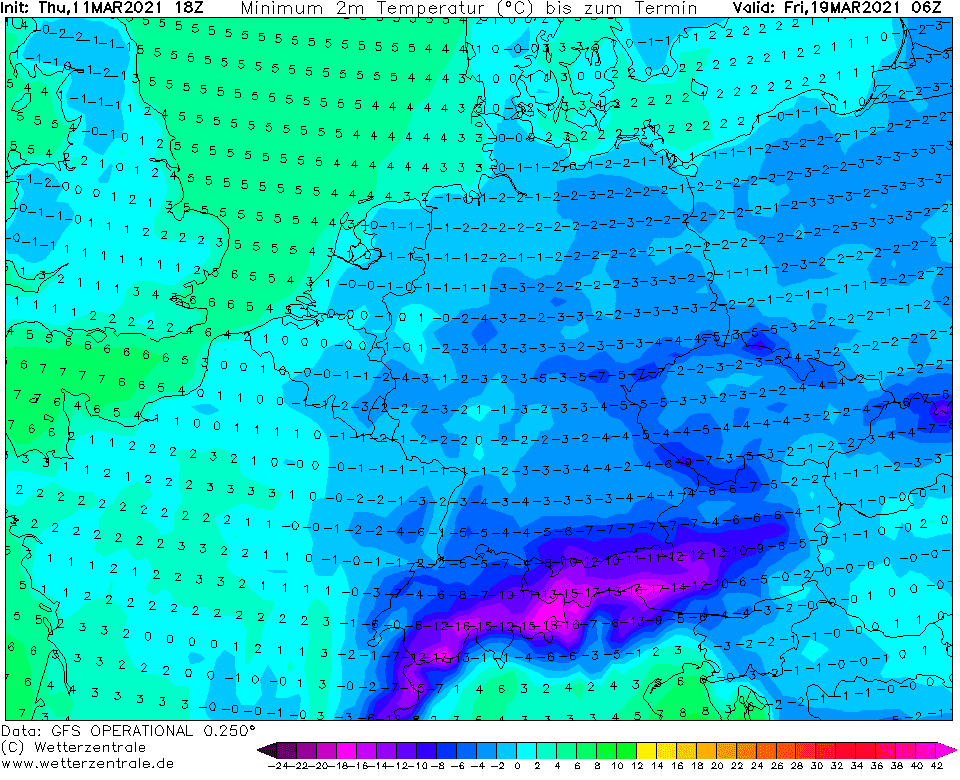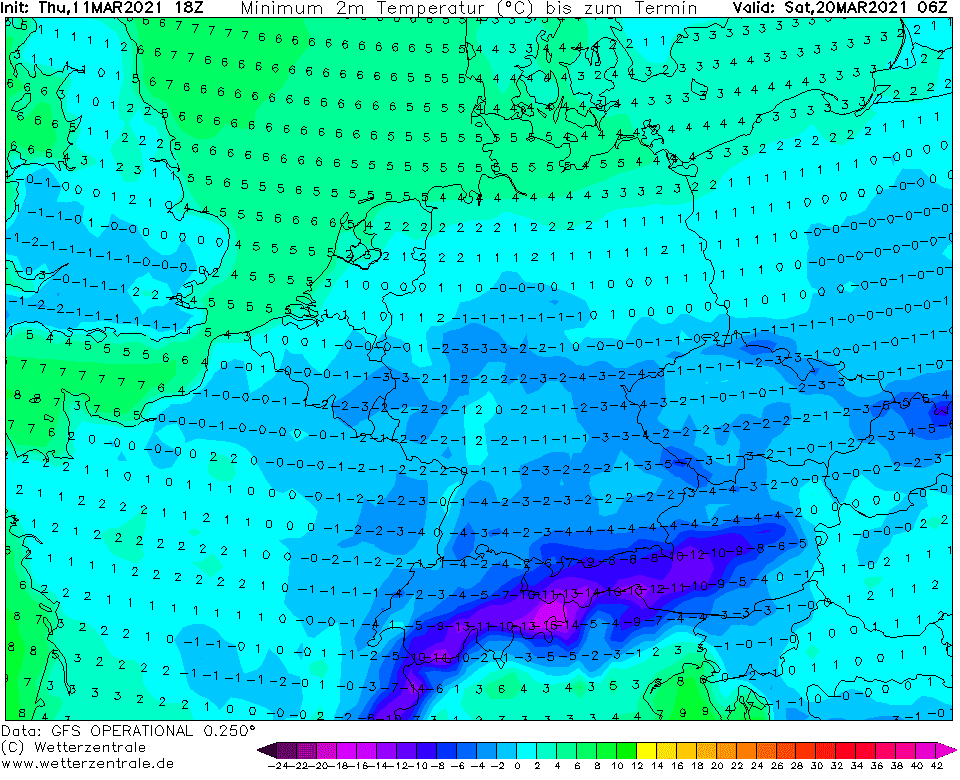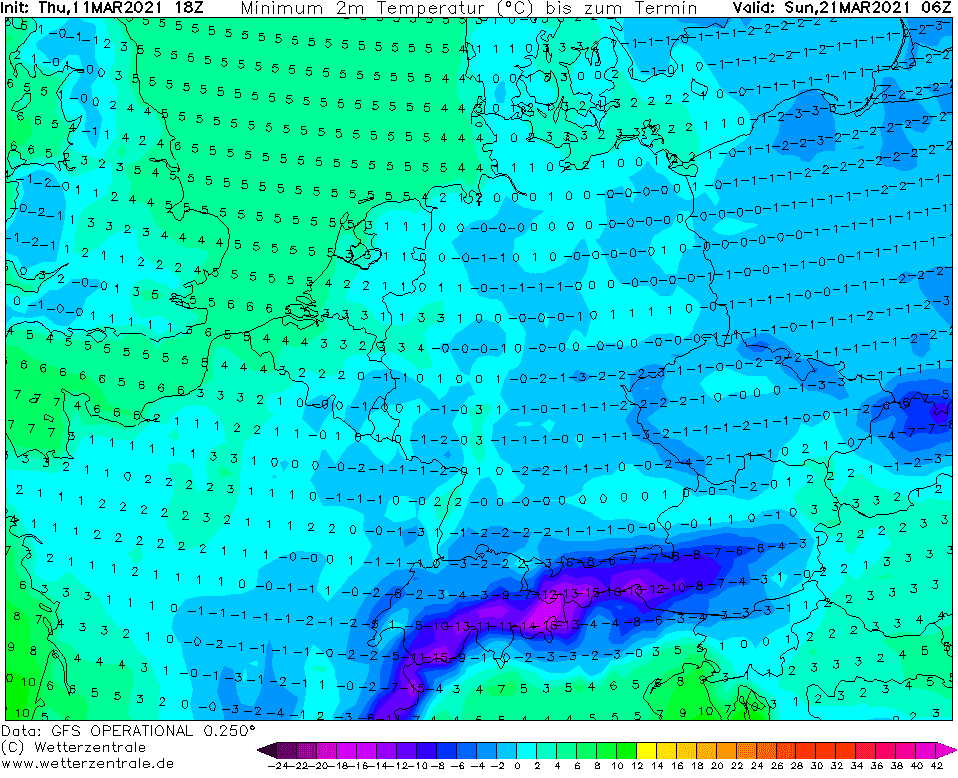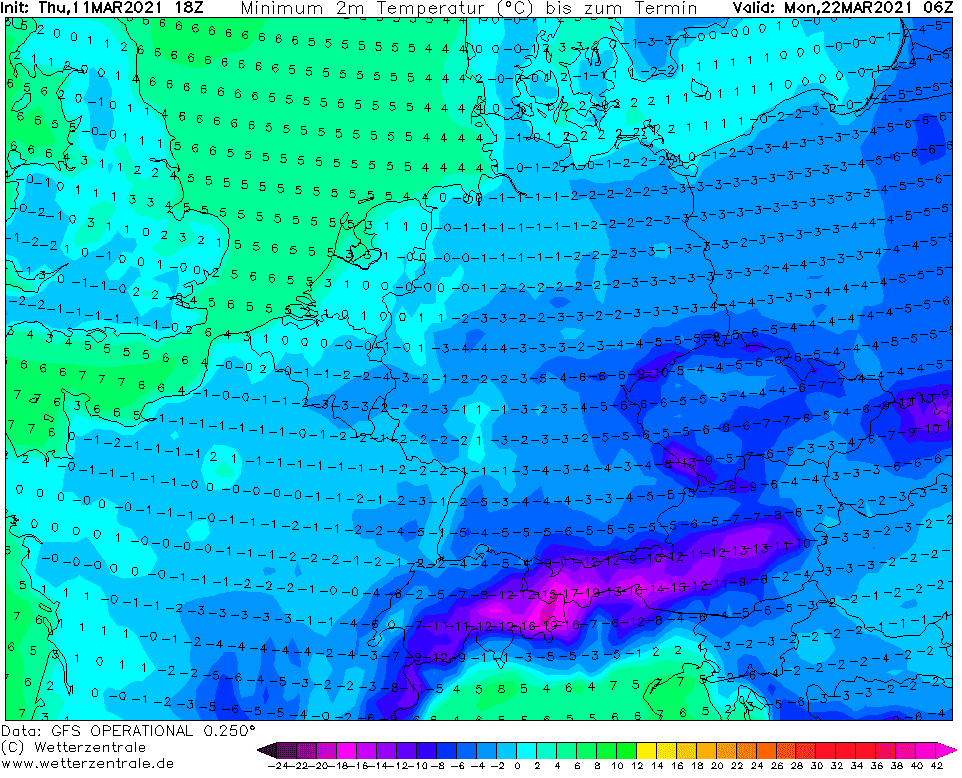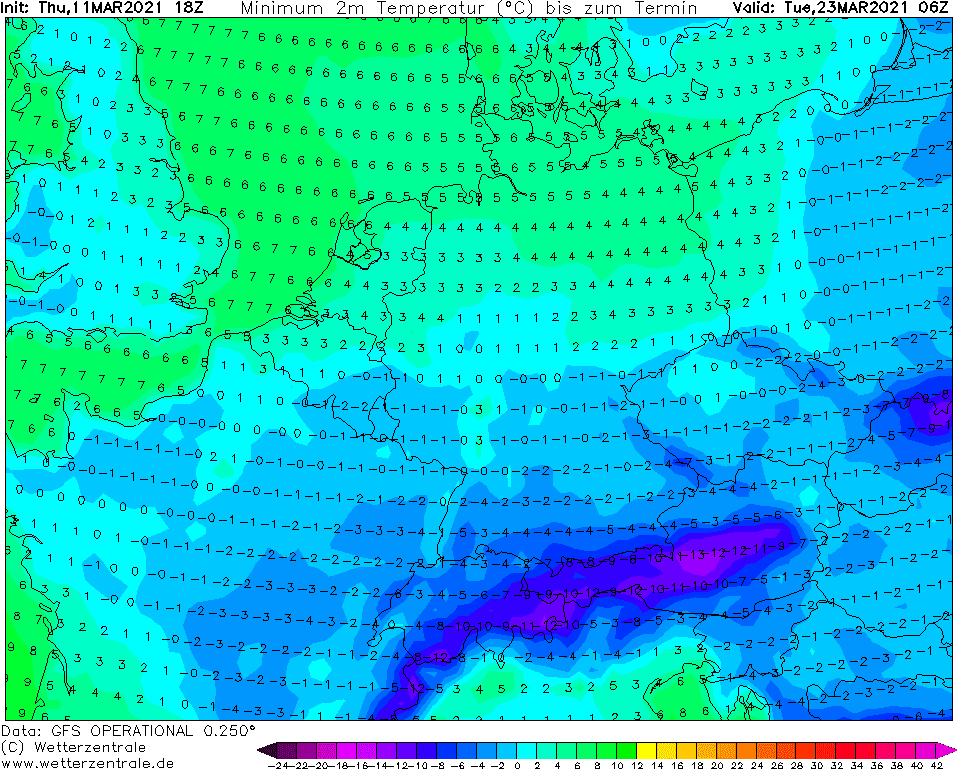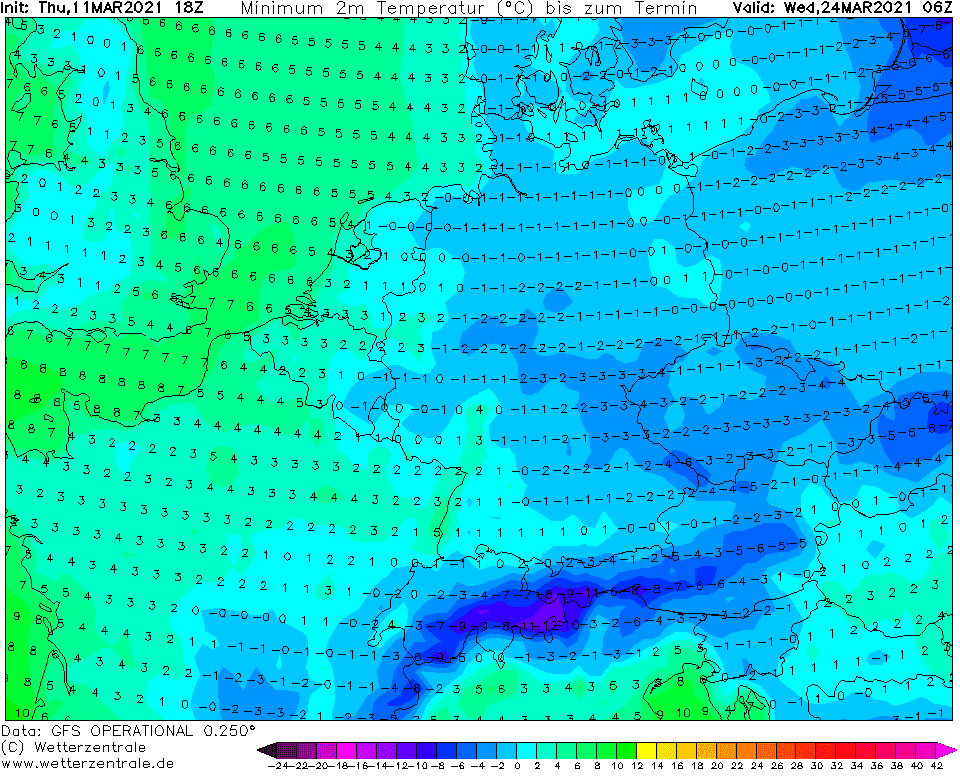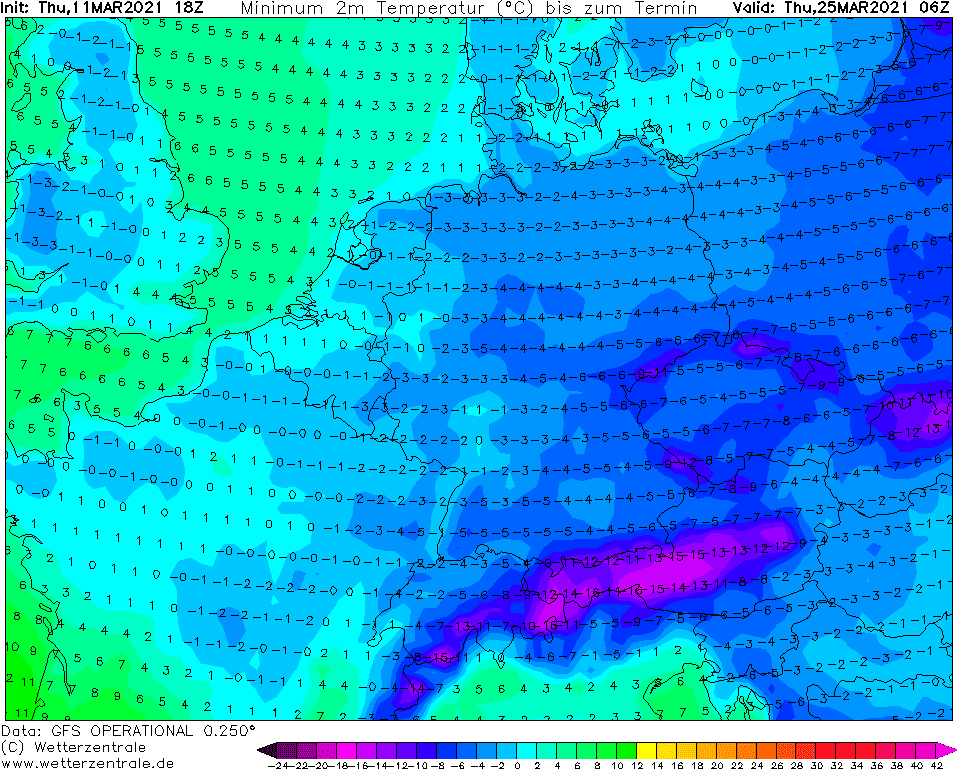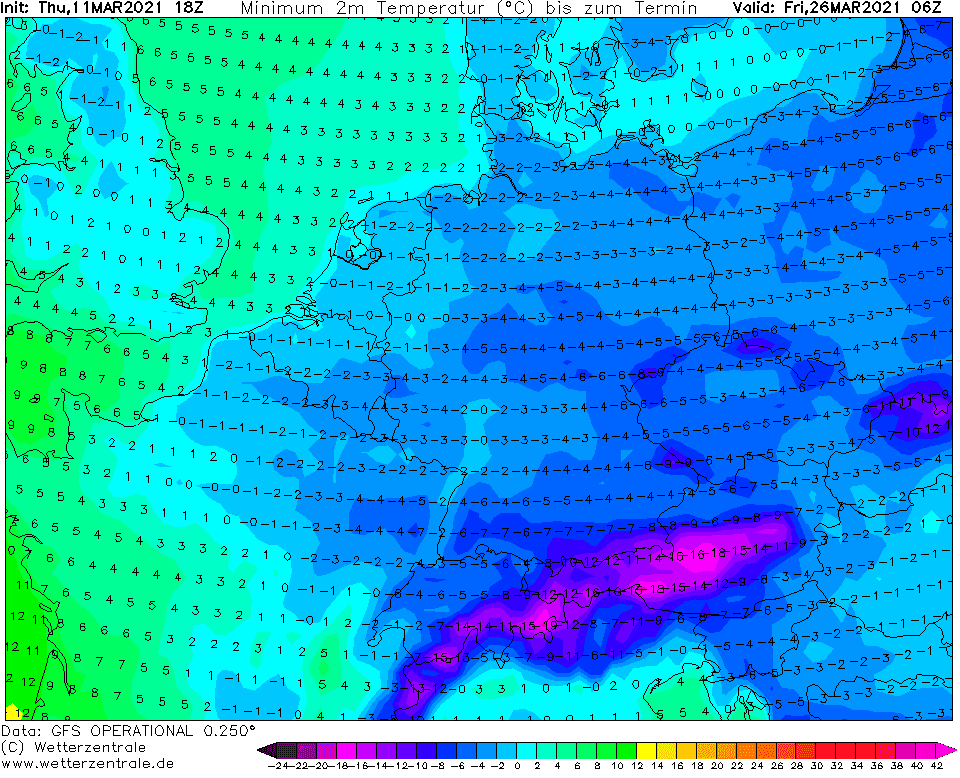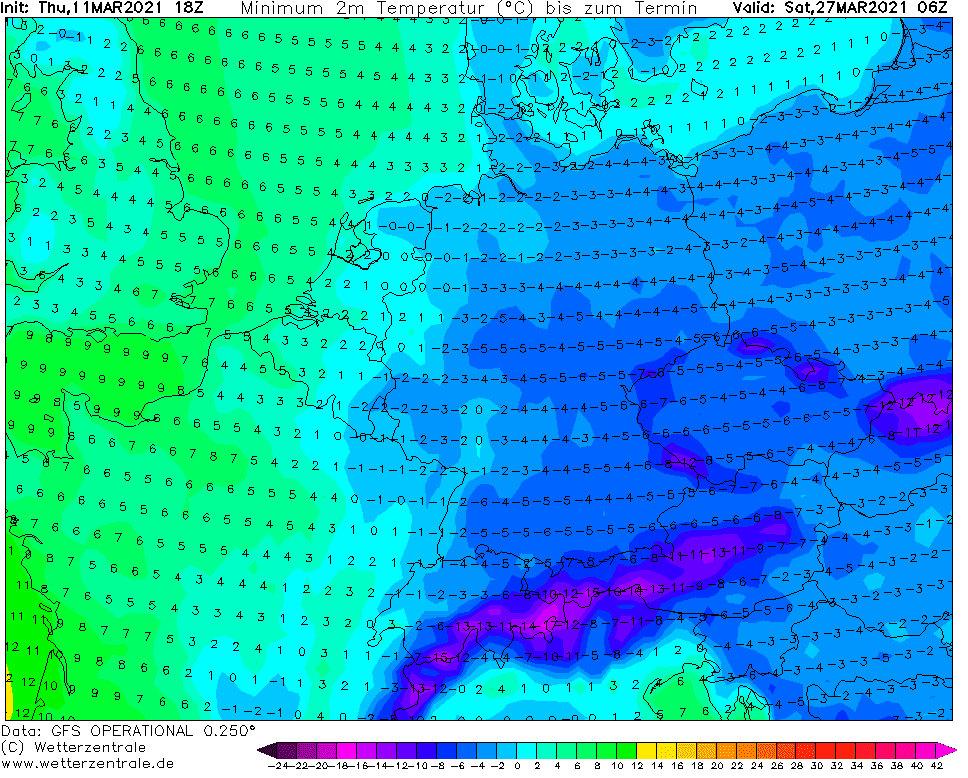 Read more: