Europe: The strongest frosts hit at the weekend (20.-21. March), in valleys in Czechia and France, -20°C possible
The last powerful winter season coldwave in Europe is here and area from Scandinavia to the Spain and Portugal are preparing for really strong frosts.
The strongest should be this late-winter attack in Czechia and France, where in frost valleys at the weekend, -20°C is possible to reach, very rarely (in Bohemian Massiv and Central Massif).
In lowlands across continental Europe, appears frosts around -2/-8°C, rarely below -10°C and in basins and valleys should be even colder, regionally -8/-16°C, very rarely up to -20°C.
In parts of Scandinavia, frosts below -30°C are according to estimates around Friday, 19. March 2021, possible.
In Balkan and Italy, the strongest frosts are forecasted for Friday, 19. March, too.
Interesting situation is forecasted for Turkey until the end of March 2021 – eastern mountainsous parts should reach even around 31. March temperatures below -30°C (!), in air masses in 850 hPa below -15°C, what is in so late season very rare.
Mainly in mountainous regions will appear all-day frosts and in Central Europe, but in parts of France, Balkan, Turkey, the Spain or even in northern Africa is expected snowing, too.
Until the end of March 2021 is then, two weeks after extremely cold weekend, transition to warm, later very to extremely warm weather above continent /updates we will bring soon/.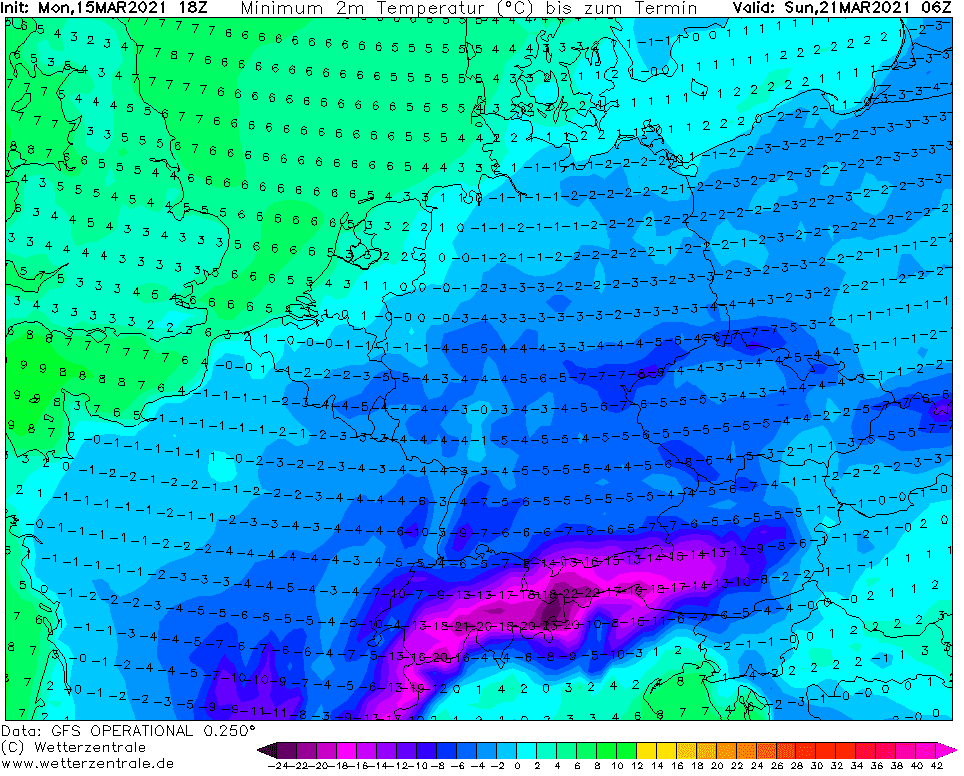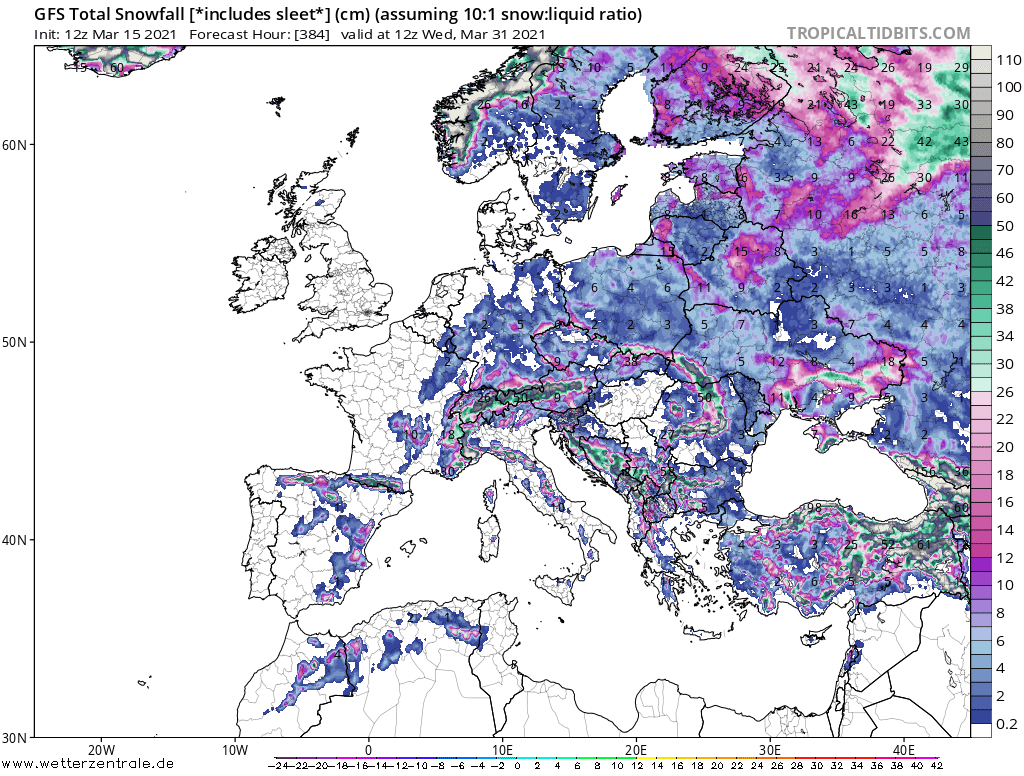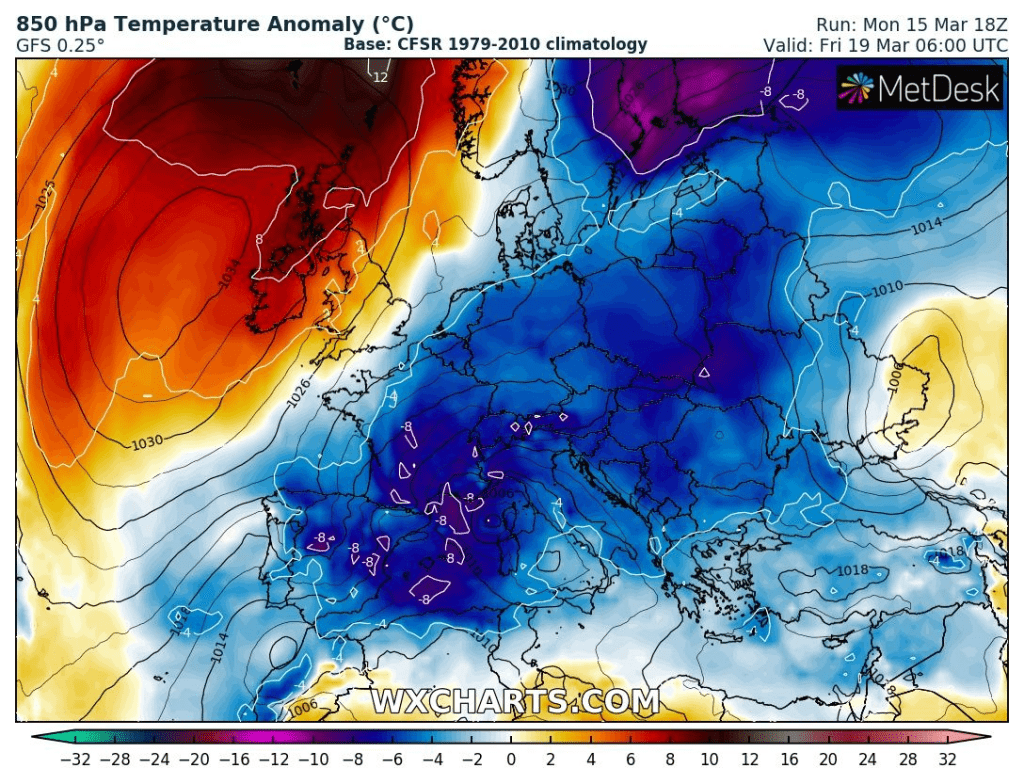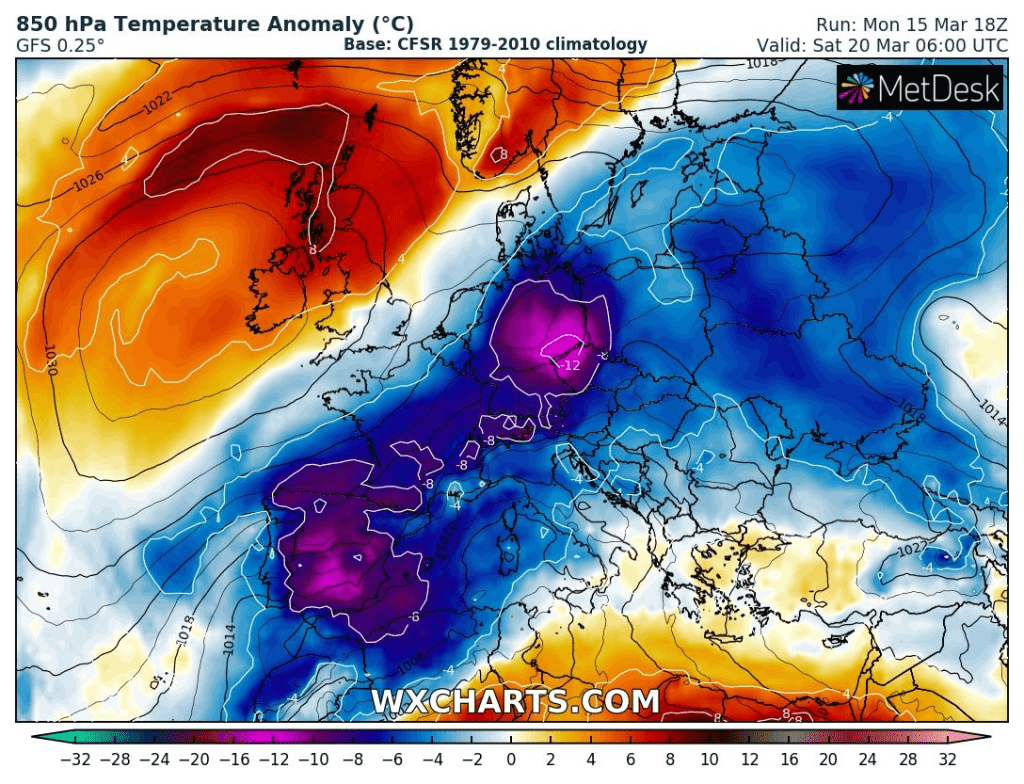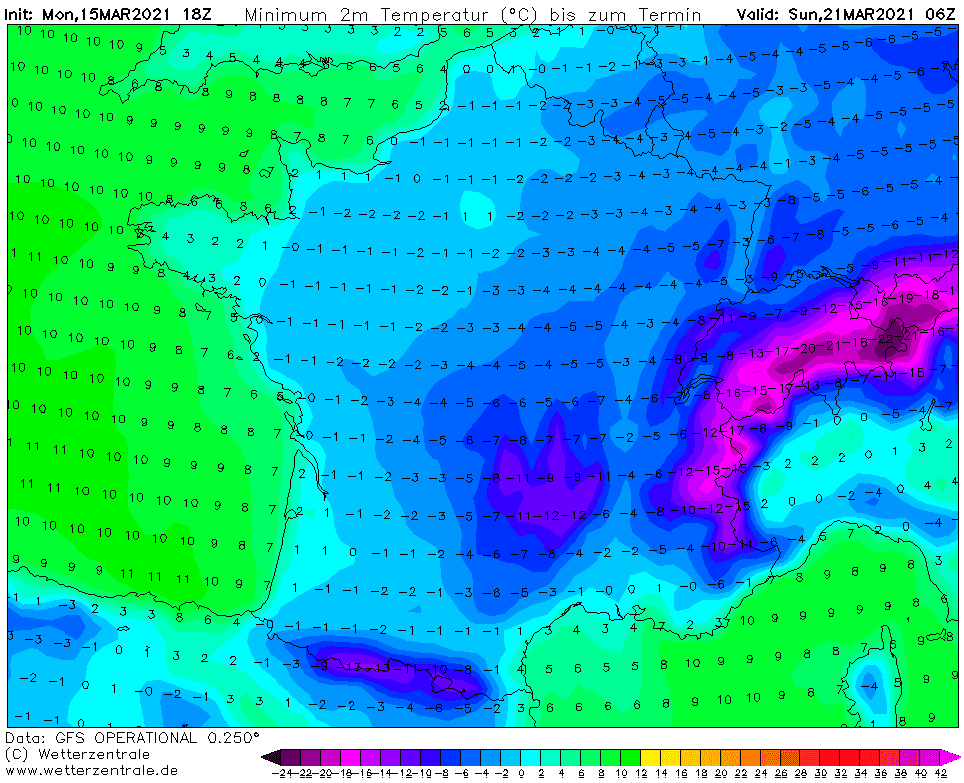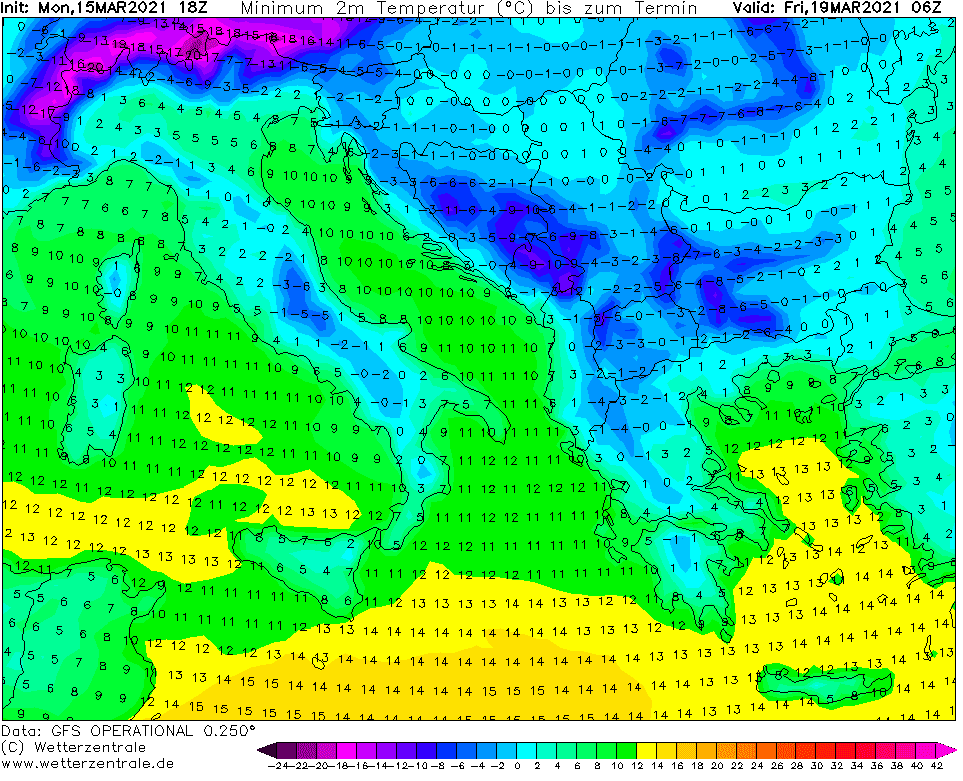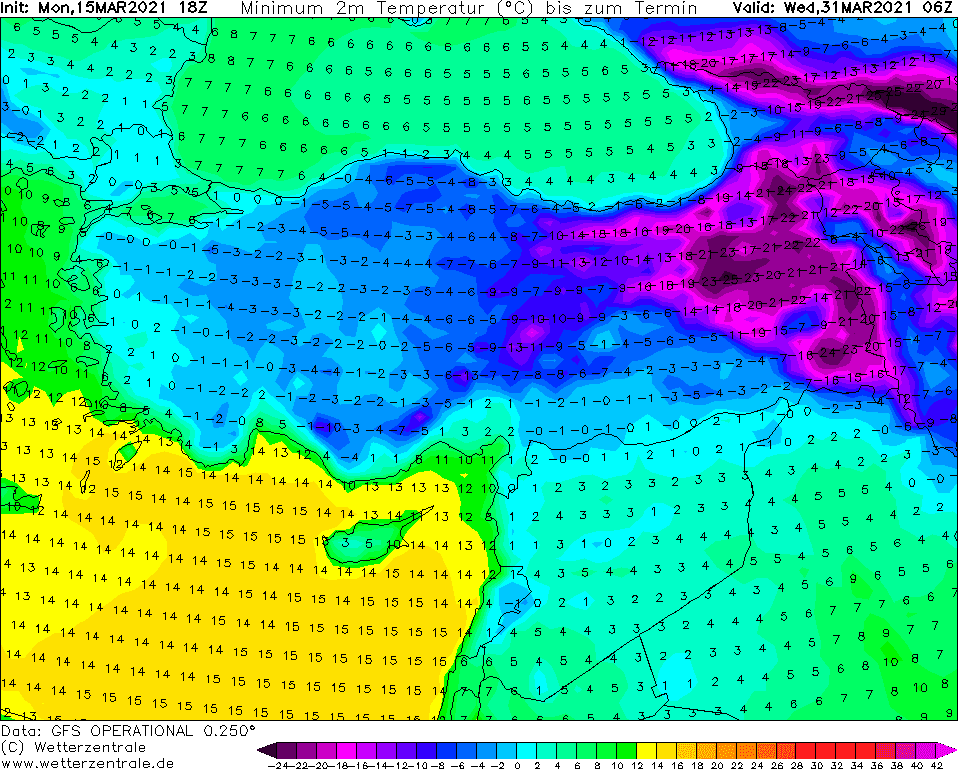 Read more: