Strong winds from Poland to Italy, Sardegna and Corsica almost 200 km/h (3. level of warnings)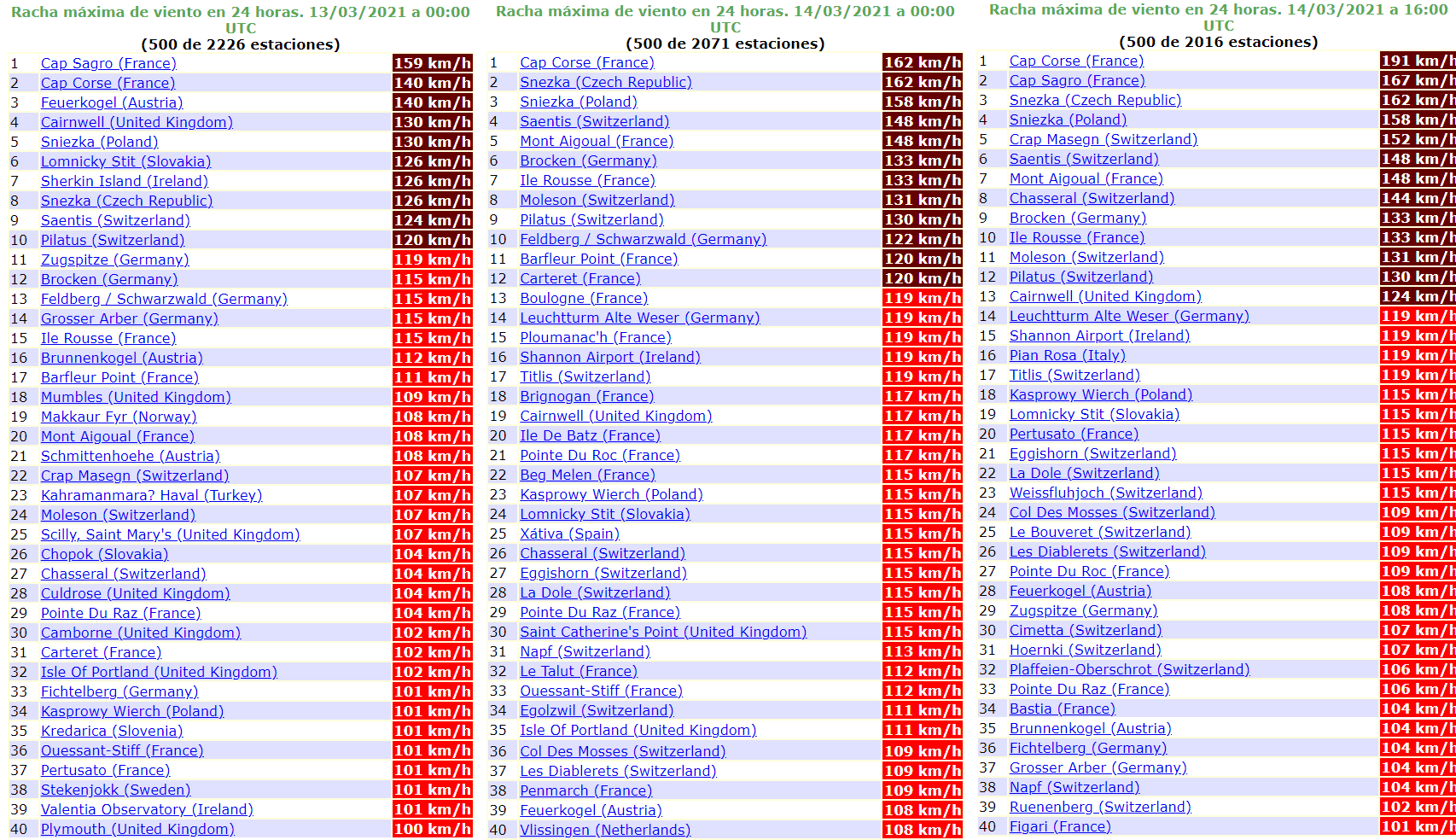 Deep cyclonic system, which was brining between Wednesday and Sunday 10.-14. March windstorm in Europe, has shifted above more northeastern parts of Europe.
Above Adriatic region, a new cyclonic cell has been developed and on the back side of both systems, severe winds are on Sunday, 14. March, reported from Baltic to Central Mediterranean.
The worst situation is in Italy, where is regionally (Sardegna) valid 3. level of warnings before a wind and in Cap Corse, Corsica, 191 km/h winds were measured.
Severe ind gusts are reported from Czechian and Polish mountians – Sněžka / Sniezka reported 162 km/h during the weekend.
Brocken in Germany reported 133 km/h and Feldberg 122 km/h, in Alpine region moreover is snowing, with regional snowdrifts warnings.
On the back side of the system, very cold air is starting to flow above Europe again /a topic of the next article/ and it appears that cold weather we should expect minimally all next week.
Snowing, severe frosts are again expected in many parts of Europe and long winter season conditions thanks to cold La nina Earth is becoming a reality.
Late winter outbreaks are expected in the USA and Canada, too – cold anomalies will spread from west to east until the end of March 2021.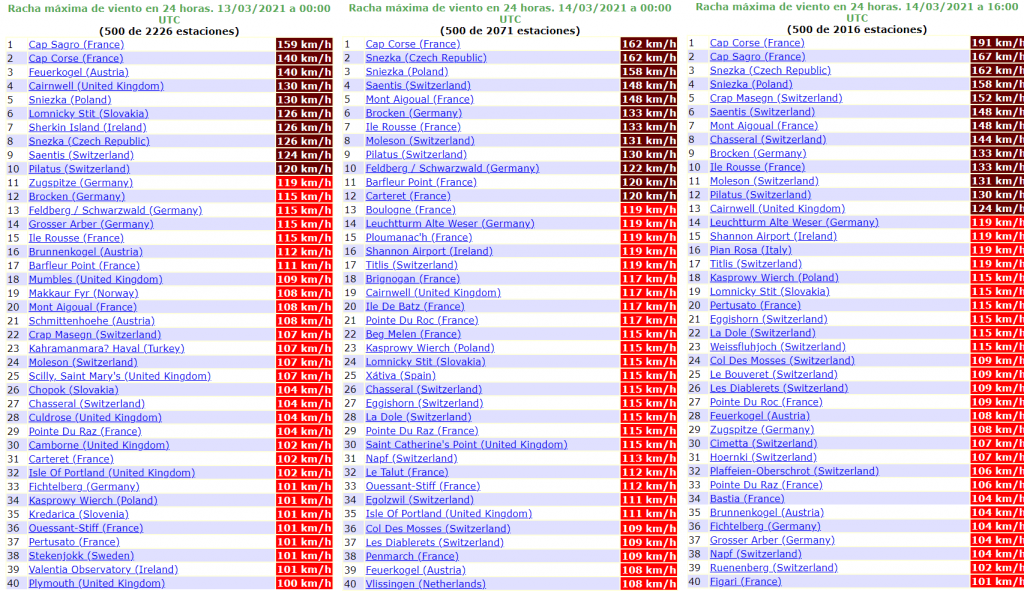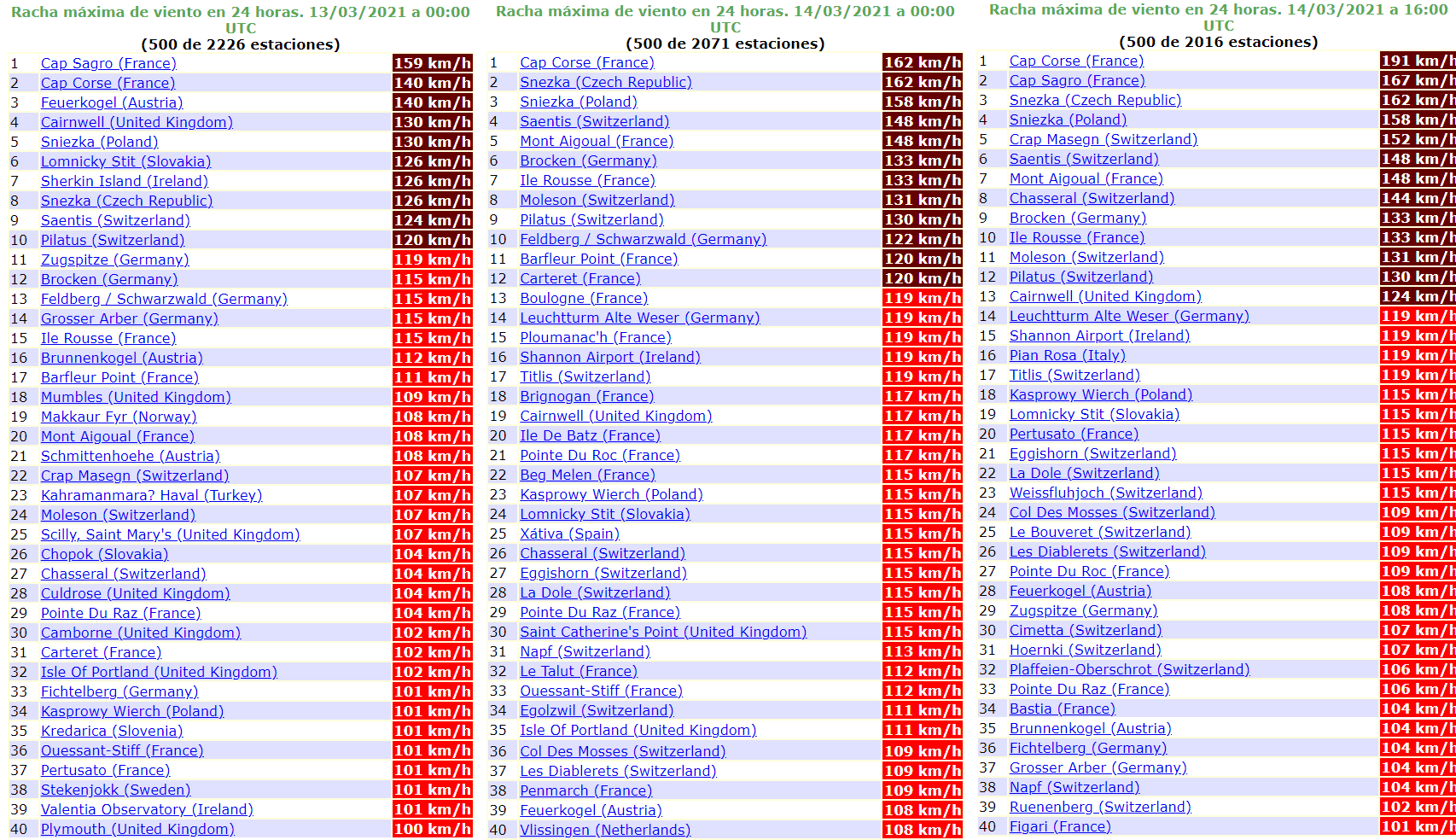 Read more: