Damaging windstorm 100 – 160 km/h hits London, Dublin, Manchester, Amsterdam, Hamburg, Copenhagen, Oslo already next hours!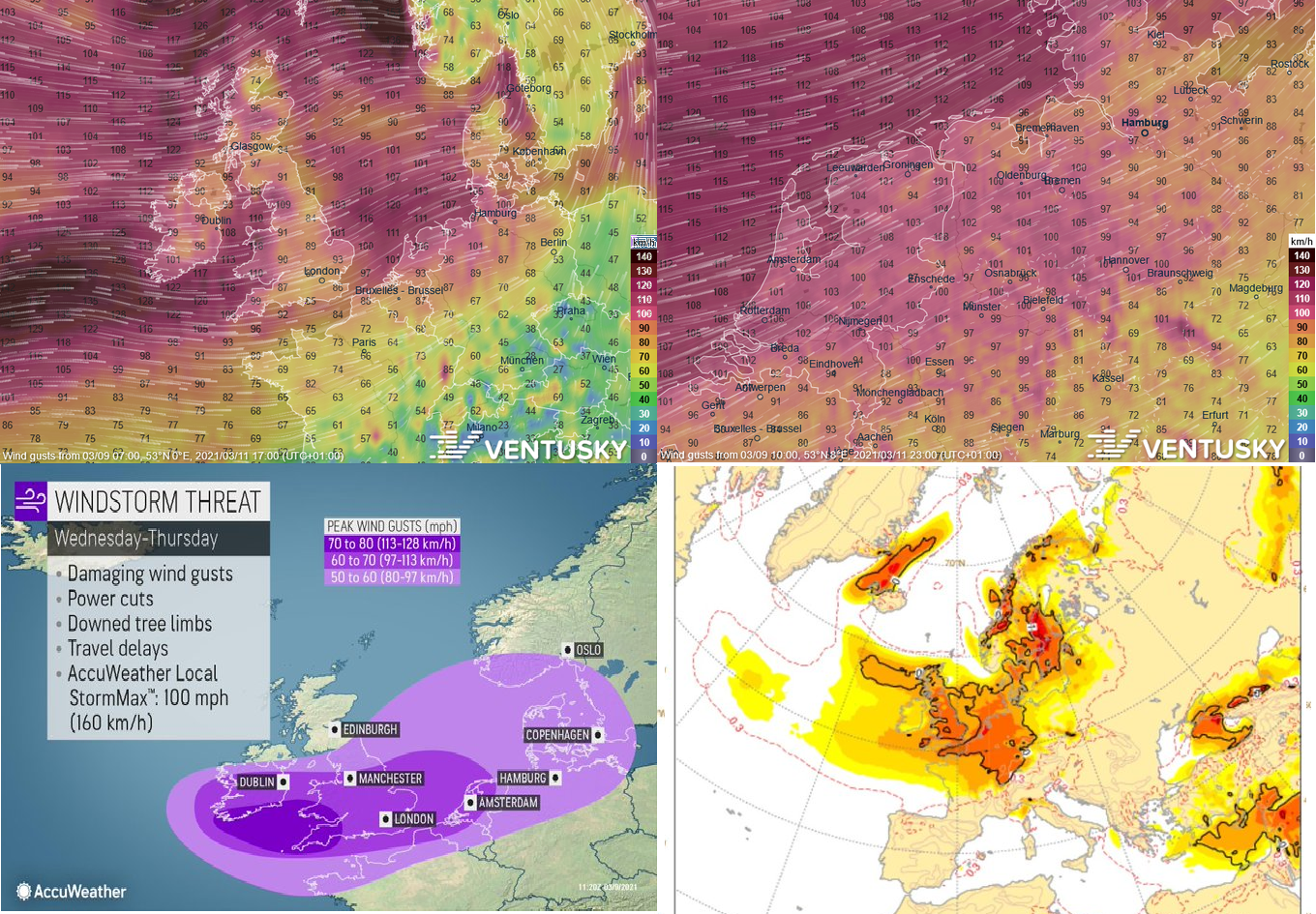 If you live in western Europe be careful! Powerful coldwave in Europe will be ended in next hours by severe damaging windstorm, with wind gusts 100 – 160 km/h!
Severe winds are expected gradually from Wednesday to Friday, 10.-12. March 2021 in the UK, Ireland, northern France, Belgium, the Netherlands, northern Germany, Denmark and southern Norway and Sweden!
Severe winds hit also densely populated cities such as London, Dublin, Manchester, Amsterdam, Hamburg, Cobenhagen or Oslo, too!
According to meteorological models, wind gusts above 100 km/h are across wide region forecasted, with AccuWeather StormMAX up to 160 km/h in lower situated and coastal areas!
On the front side of windstrom, warm air up to +18°C will shift above Benelux and western Central Europe, but gradually, real feel thanks to winds and rain will significantly drop until the weekend.
After shift of powrful cyclone above northern Europe, at the weekend and early next week, the next coldwave in Europe is forecasted /forecasts will be updated in one from the next articles/.
It appears, that only after 20. March 2021, weather thanks to NAO+/AO+ will become calm, with sunny and very warm conditions /https://mkweather.com/hot-sunny-spring-already-after-20-march-2021-forecasts-are-very-delightful// (long term forecast will be updated, too).
Stronger winds are possible too in other parts of France, Germany, the Alps, northern Poland, the Carpathains, Bohemian Massif or Baltic states and southern Finland.
If you live in hit regions by windstorm, watch current warnings, forecast and meteorological news for better preparedness. Mkweather will bring furthermore information about extreme weather worldwide, with emphasis on Europe and the USA.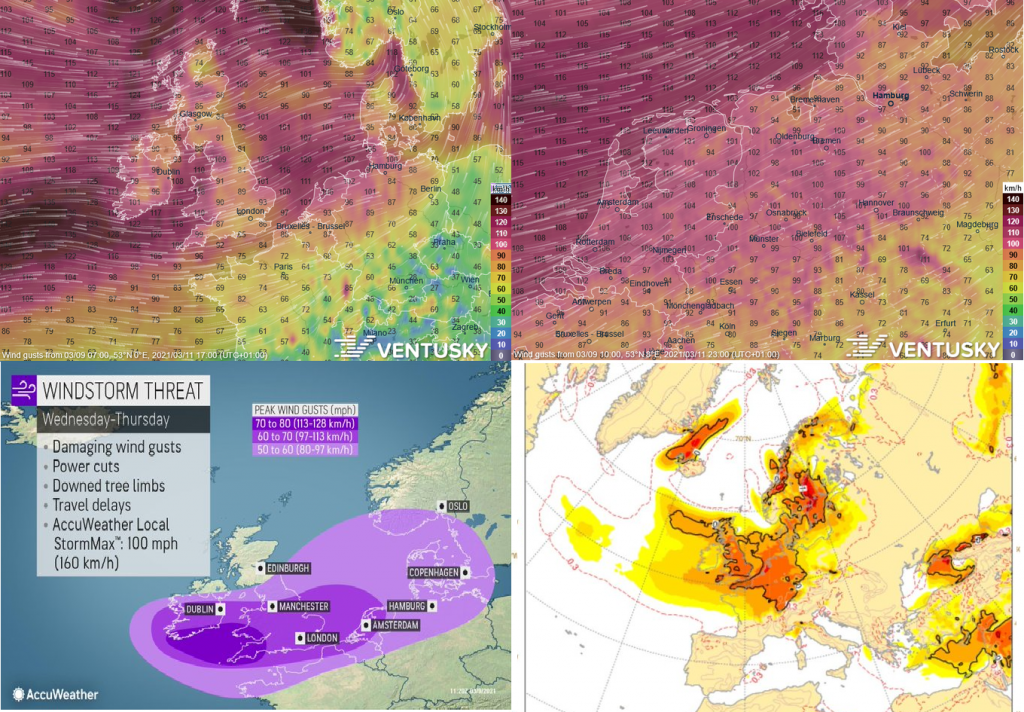 Read more: