March 2021 outlook for the USA and Global tropical harazds outlook for World from NOAA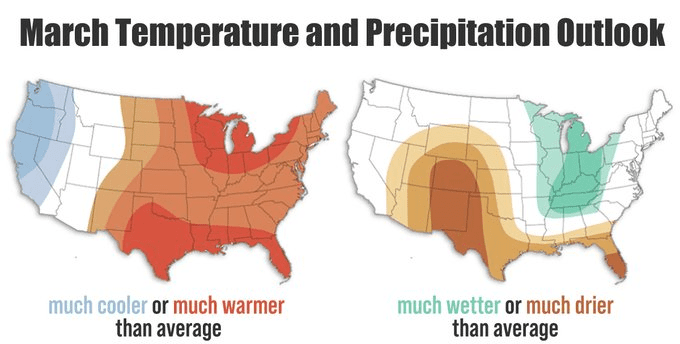 In March 2021, weather in the USA will be fulfilling La nina pattern only partly, with hot and dry southern parts of the USA (Texas, Gulf coast states, Florida,…), however, excluding of Souhwest.
Western USA and Rocky Mountains should looking forward cold and still winter weather with rain and snow, mainly during the second decade of March 2021.
Tornado season should bring many surprises during next two decades, but higher chance for explosive synoptic situations should be in the third decade of the month. March in Midwest will be with precipitation and temperatures above average and copy predicted pattern from Mkweather Spring 2021 forecast for North America, with pressure trough across this region /https://mkweather.com/spring-2021-forecast-for-north-america-2021-mk//.
However, southern Rockies, Texas, Florida and Gulf Coast should be dry.
On the East, warm, but precipitation neutral March 2021 is expected.
Tropical cyclones risk in the world is expected during the next 2 weeks mainly in Philippines and northern Australia, while northern South America will be thanks to La nina extremely stormy (Colombia, Venezuela, Guyana region).
Situation in southern Africa, western Oceania and Indonesia should be calmer, but in northern parts of south-African states and in equatorial Africa should be measured more precipitation such as normals, with regional floods.
Hurricane season has holidays, now, but already in late Spring 2021 should appear the first tropical disturbances – we will be near it!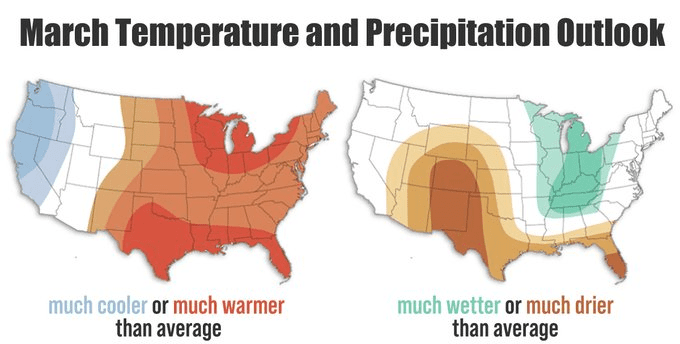 Read more: