ECMWF 6-week forecast for the USA until 4. April 2022: Winter until the half of March, then very warm spring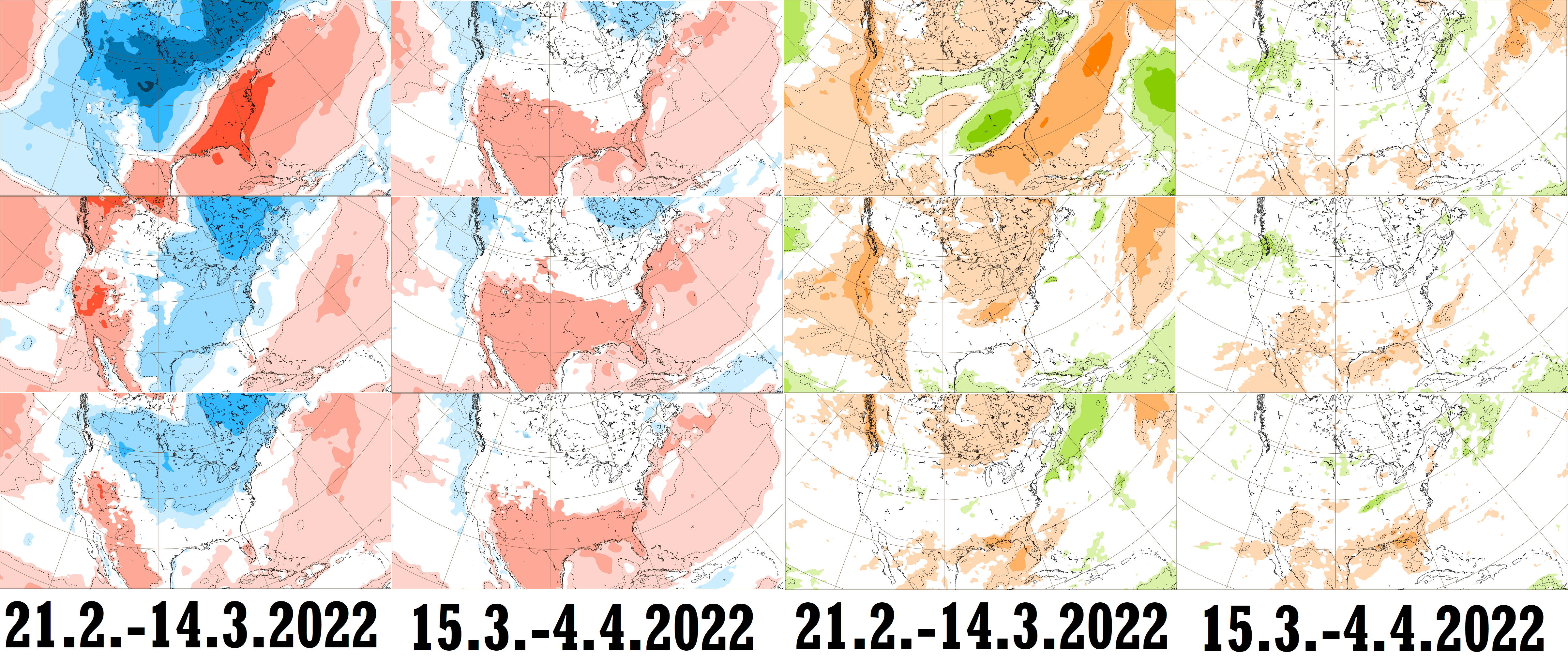 In two of the last articles, we looked at the 6-week ECMWF forecast for Europe and ECMWF 42-day NAO outlook /https://mkweather.com/ecmwf-6-week-forecast-for-europe-until-4-april-2022-extremely-warm-and-windstorms-and-tornadoes-possible-more-than-was-predicted/; https://mkweather.com/nao-leading-pattern-minimally-until-1-april-2022//.
Now, we will look at the 6-week temperature and precipitation forecast for the USA (+Canada, Mexico).
It appears, that the first half of the period, until the half of March 2022, will bring the next series of Arctic blasts (a change in comparison with the previous forecast (!), with very cold weather across the USA, especially the Rocky Mountains, Northern Plains, and Midwest.
A tornado outbreak in the Southeast is possible in the last February week.
The second half of the outlook is very warm, and in the southern parts of the USA dry, with the arrival of early-season heatwaves or wildfires, while Arctic blasts will return far away to the north – above Canada.
Mexico will be partially cold in the first 2 weeks, but then again hot.
The first 2 weeks will be very dry in the West, then should persist very dry weather in California.
The second half of March 2022 should be very stormy in the Northwest.
A very warm temperature anomaly will be in the second half of the outlook evident above the East Coast, the USA up to SW Canada, too.
Later in March and early April, Canada will start to be warmer and cold winter will be ending.
In the next articles, Mkweather will bring a series of news from North America, therefore stay watch weather with us.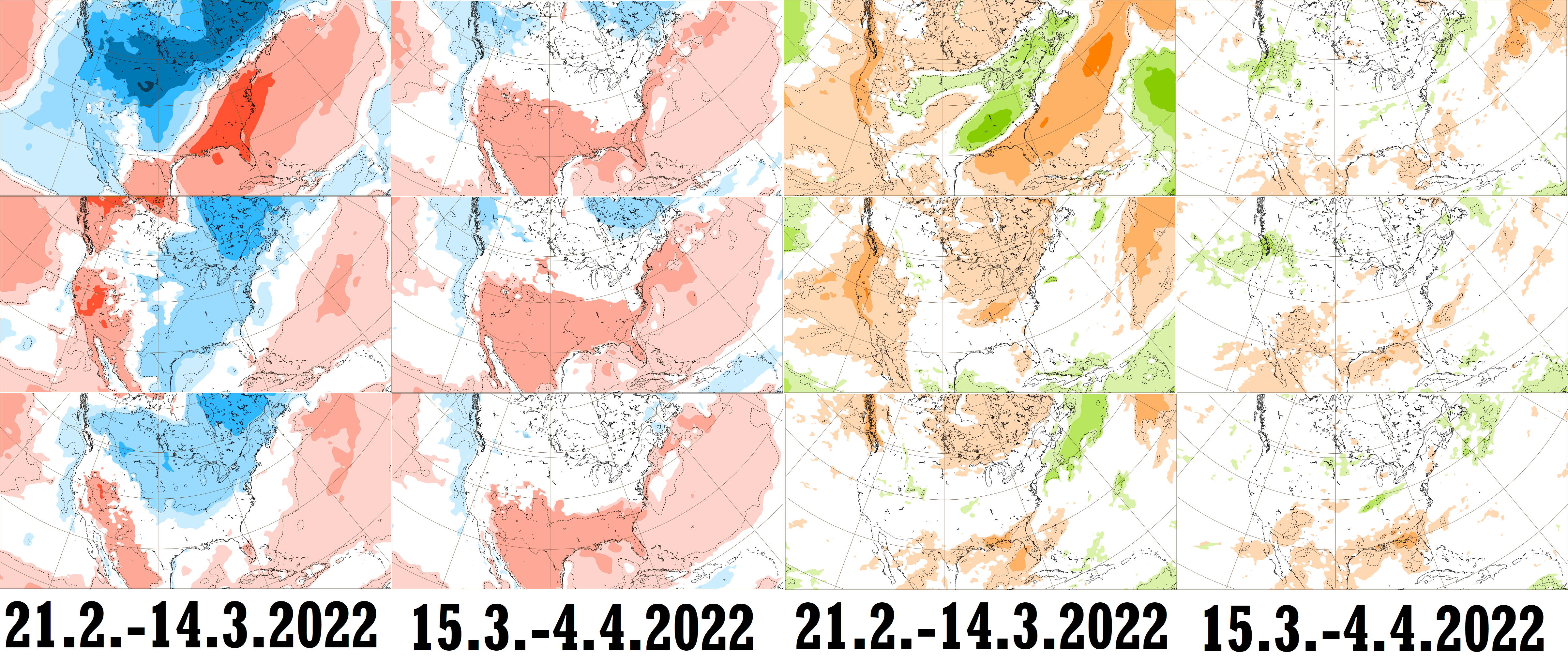 Illustration picture: Source ECMWF /https://www.ecmwf.int/en/forecasts/charts/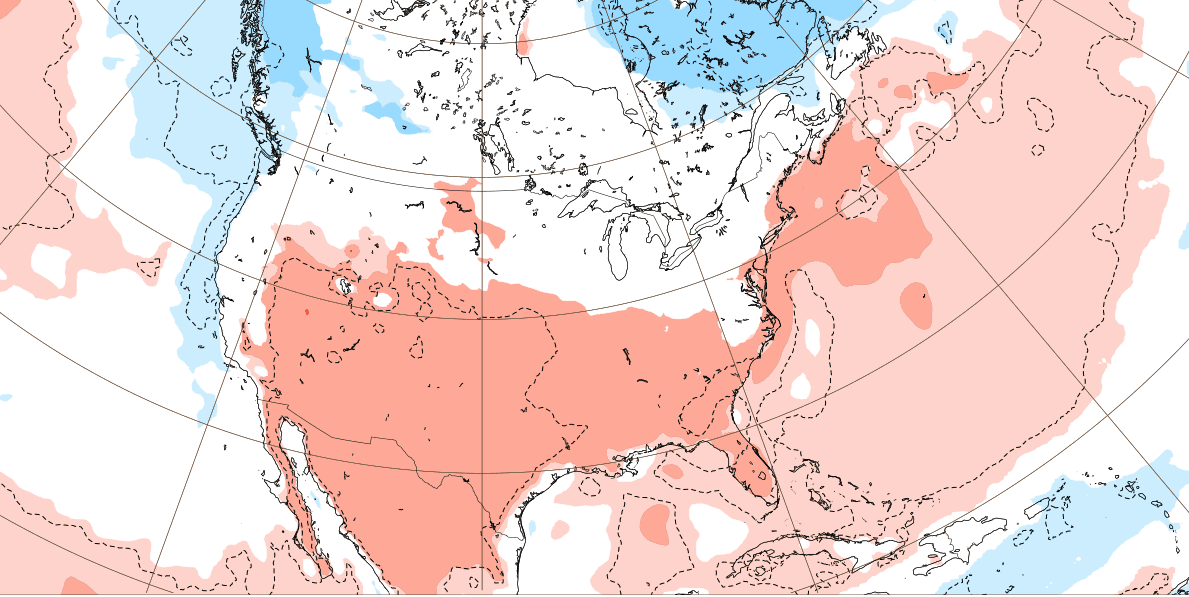 Source: https://www.ecmwf.int/en/forecasts/charts