After an Easter a heatwave from Mexico to southern Canada possible, Mexico +44,1°C, western Texas with fire risk already
Last week, on Wednesday, 17. March 2021, parts of Mexico reported extremely high temepratures – the warmest for Northern Hemisphere for so early date.
San Luis Potosí reported +44,1°C and until the weekend, advection of tropical air has shiffted above southern USA.
In Arizona, New Mexico and Texas, maximum temperatures in air masses up to +22°C in 850 hPa reached tropical values last days, above +30°C, mainly in desert regions and mainly western Texas reported problems with wildfires.
Not so far from extremely hot air, Arctic air has started to flow above Rocky Mountains at the weekend, with the next snowfall.
Warm weather is expected to stay over parts of Texas until Tuesday, 23. March 2021, then cold air from Rocky Mountains will come, gradually without significant fire risk.
Tropical air from Mexico however will return above the USA soon and after Easter 2021, air mass above +15°C in 850 hPa will be shifted up to souhtern Canada, with possibility of the first extremely warm / hot days from New Mexico and Arizona to Saskatchewan.
Before an Easter, however, powerful cold blasts are expected in Northern Plains and Northeast /a topic of the next article: snowfall in Rocky Mountains and coldwave in Northeast/.
Infographics: wxcharts.com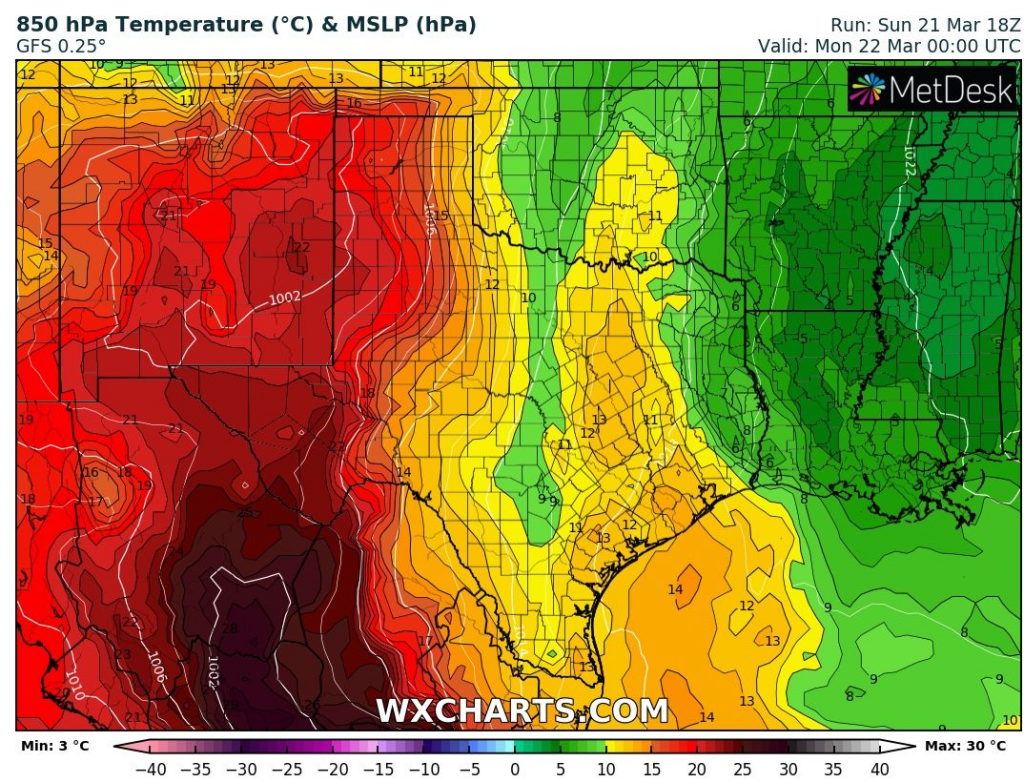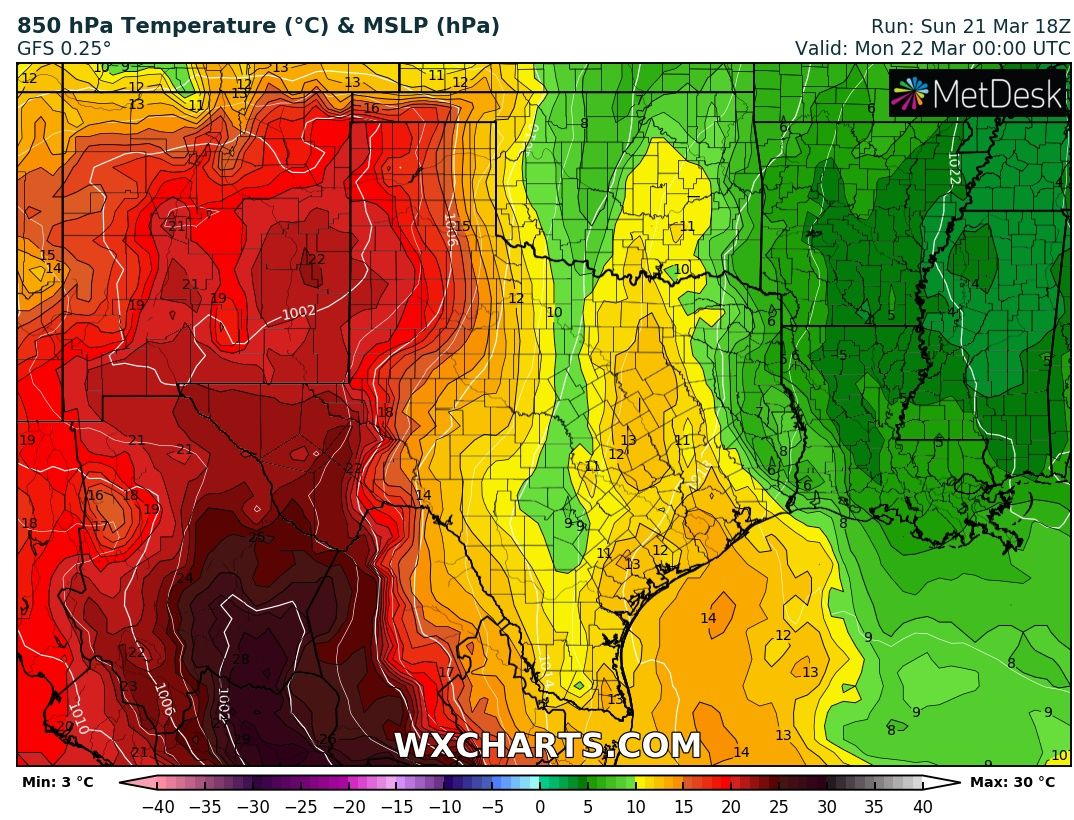 Read more: