New York with the last snowing and severe frosts before an Easter?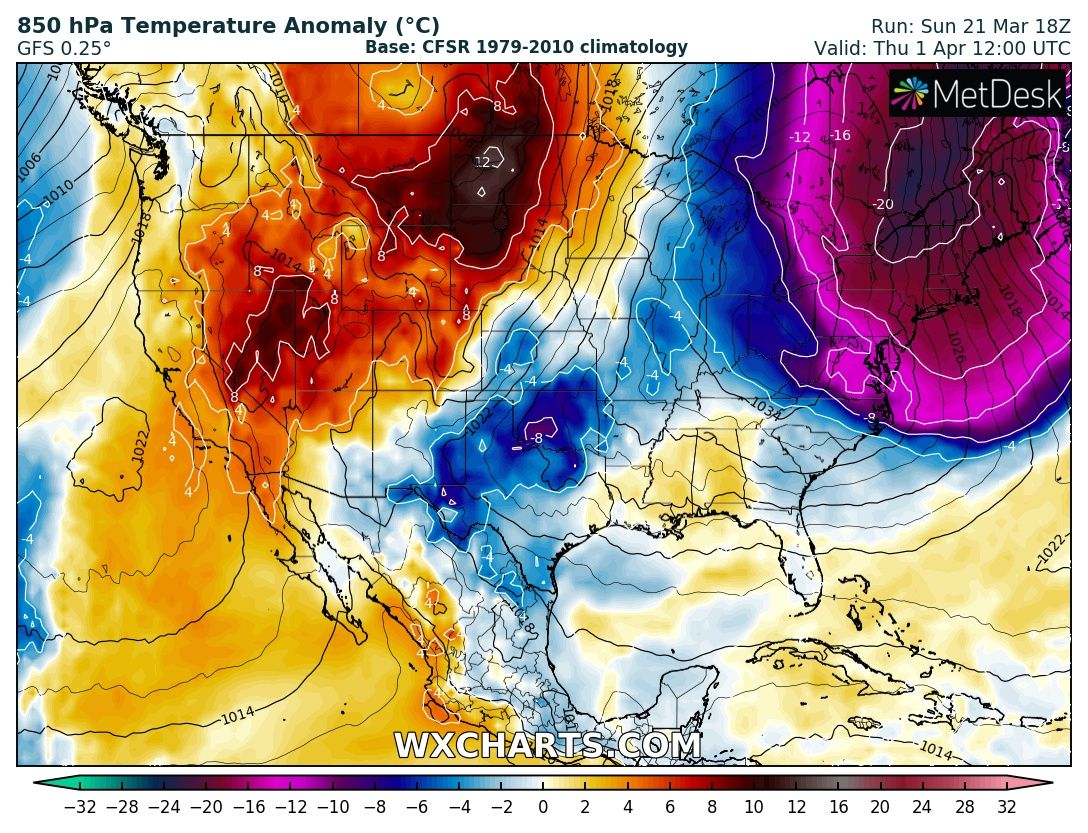 While southern parts of the USA already experienced with the first tornado outbreak (https://mkweather.com/23-tornadoes-scared-southern-us-storm-is-shifting-above-east-coast-extreme/; https://mkweather.com/warning-extreme-tornado-outbreak-in-southern-states-next-hours-baseball-size-hails-possible/) last week /update: 53 tornado reports were observed on Wednesday and Thursday, 17.-18. March 2021/ and too with the first wildfires and heatwaves (https://mkweather.com/after-an-easter-a-heatwave-from-mexico-to-southern-canada-possible-mexico-441c-western-texas-with-fire-risk-already/) and the next hot surprises are prepared for parts of the USA, Rocky Mountains report the next rounds of snow and Northeast expects after sunny and warm period the next powerful coldwaves until Easter 2021.
Tropicaltidbits forecast tool for many parts of the USA expect snowfall until 7. April 2021, yet, including a possible snowstorm in Midwest and upper Northeast.
Additional snowing above Rocky Mountains will be the strongest already around Tuesday, 23. March 2021.
Cyclonic systems, shifting from central USA above Northeast gradually will bring 3 peaks of cold weather into Northeast, Northern Plains, Upper Midwest and Mid-Atlantic around 27.3., 29.3. and 1.4. 2021.
The strongest cold blast for Northeast is forecasted for 1. April, only a short time after significant snowfall up to latitudes of New York. Temperature anomalies in 850 hPa are forecasted to reach above Northeast up to -20°C from long term average.
The last snowing and significant frosts should appear in New York during this coldwave.
After an Easter, powerful heatwave is possible from Mexico to southern Canada, gradually shifting eastward.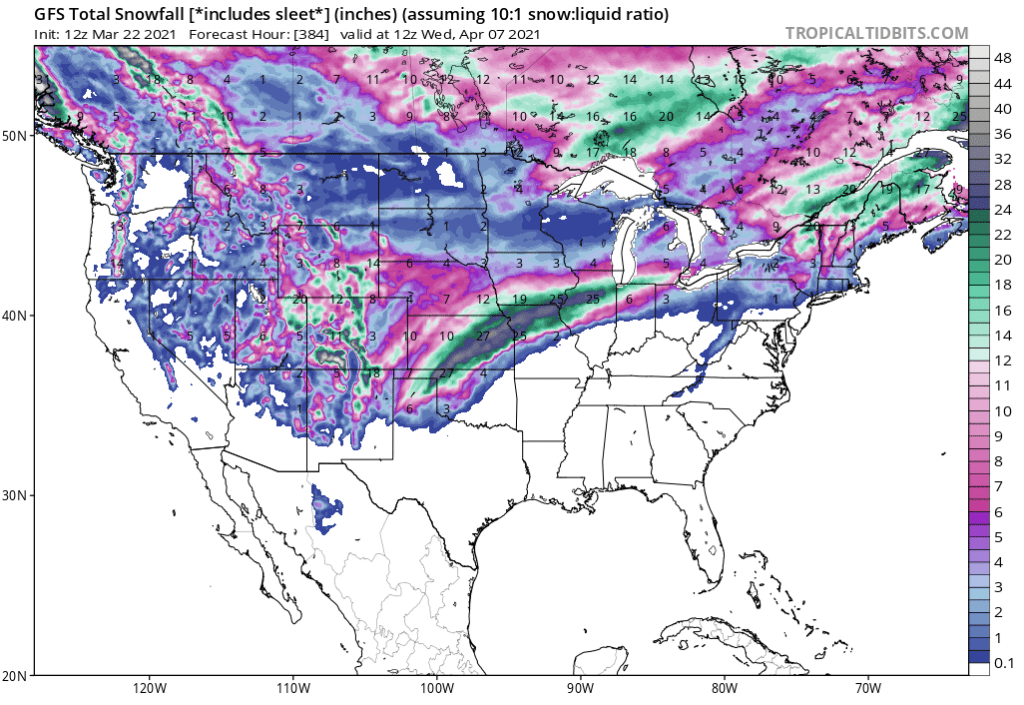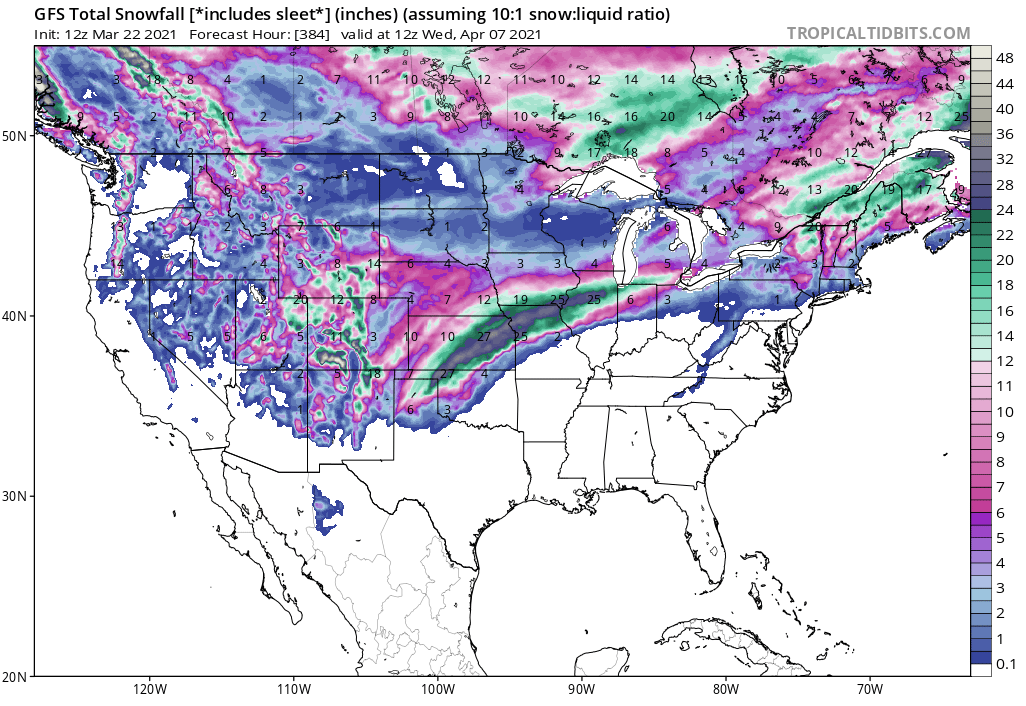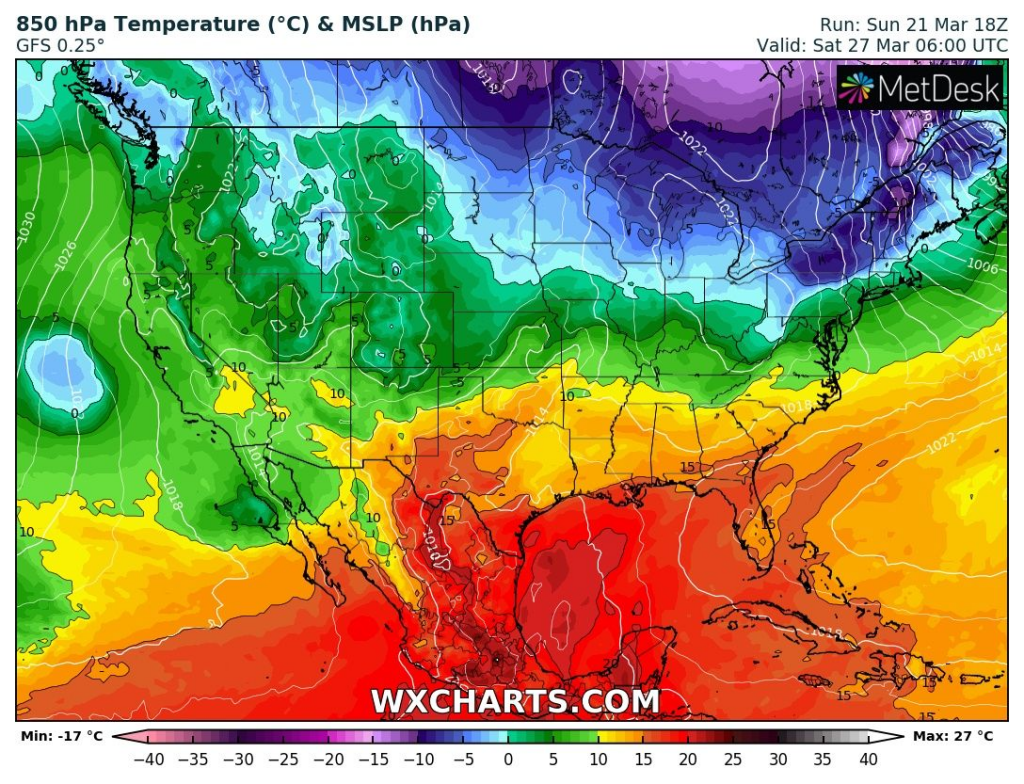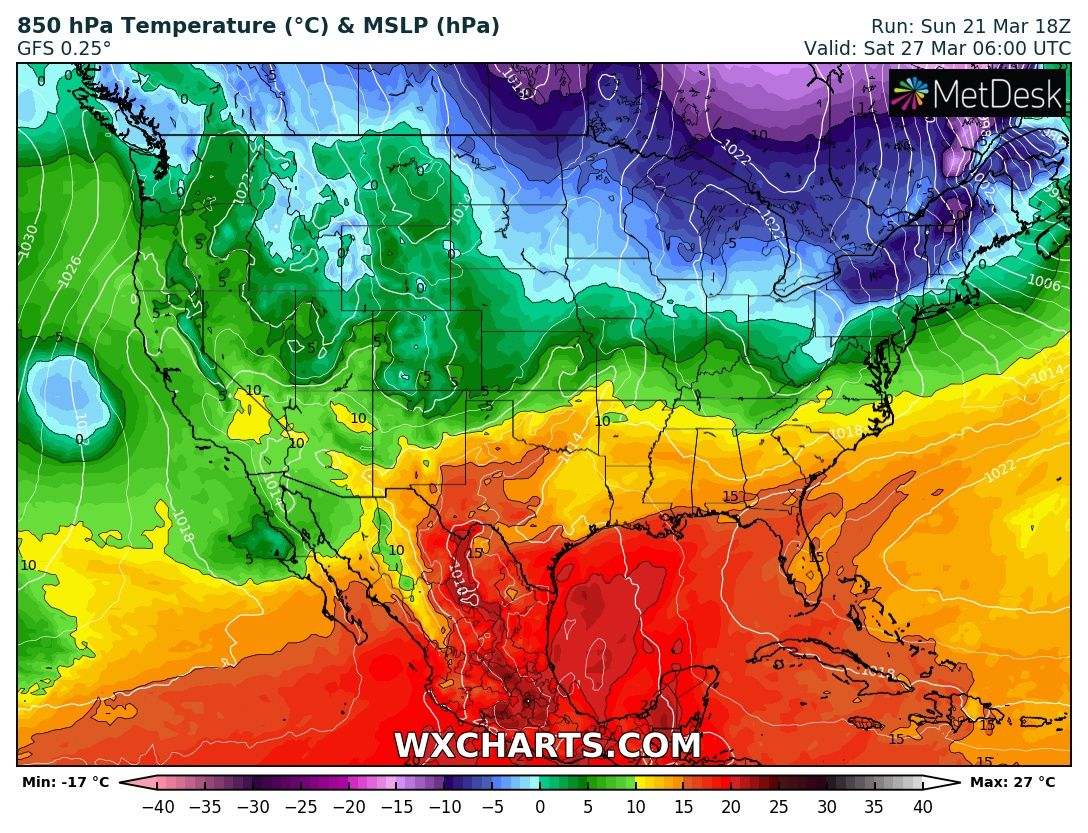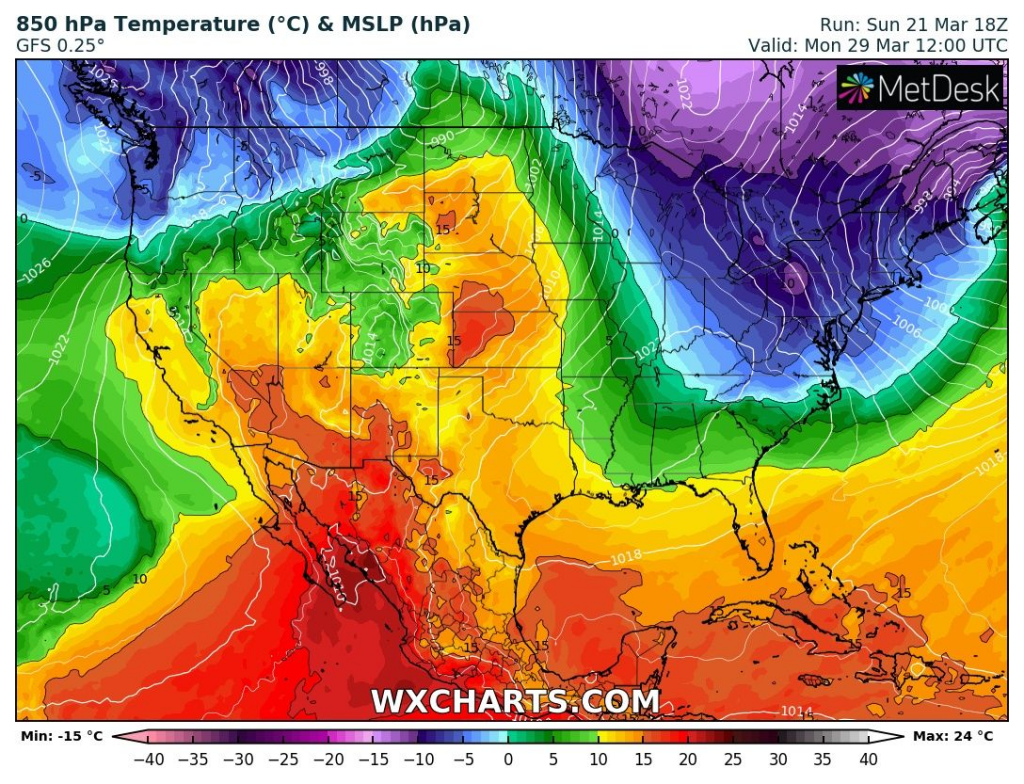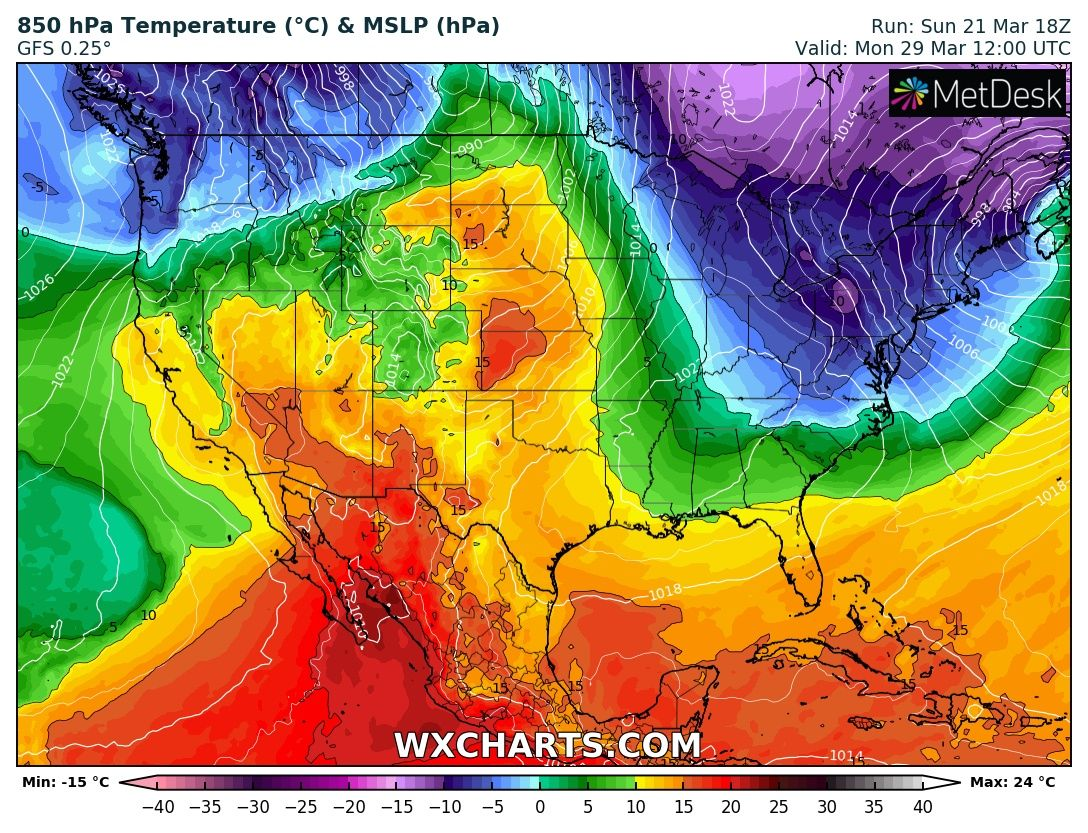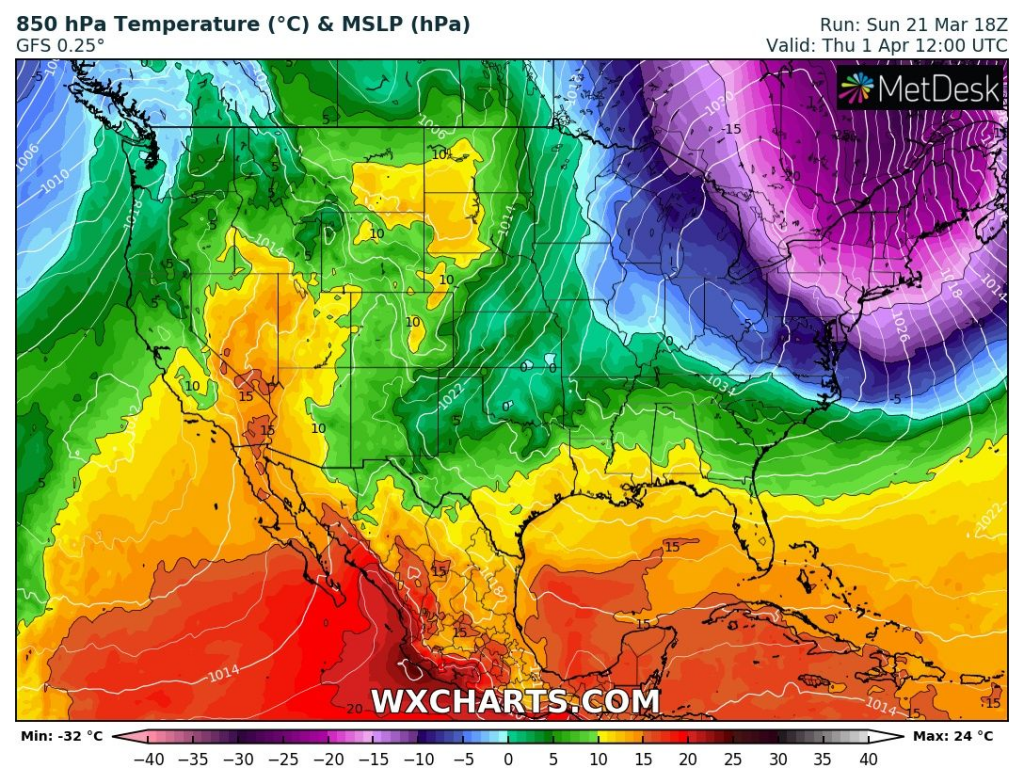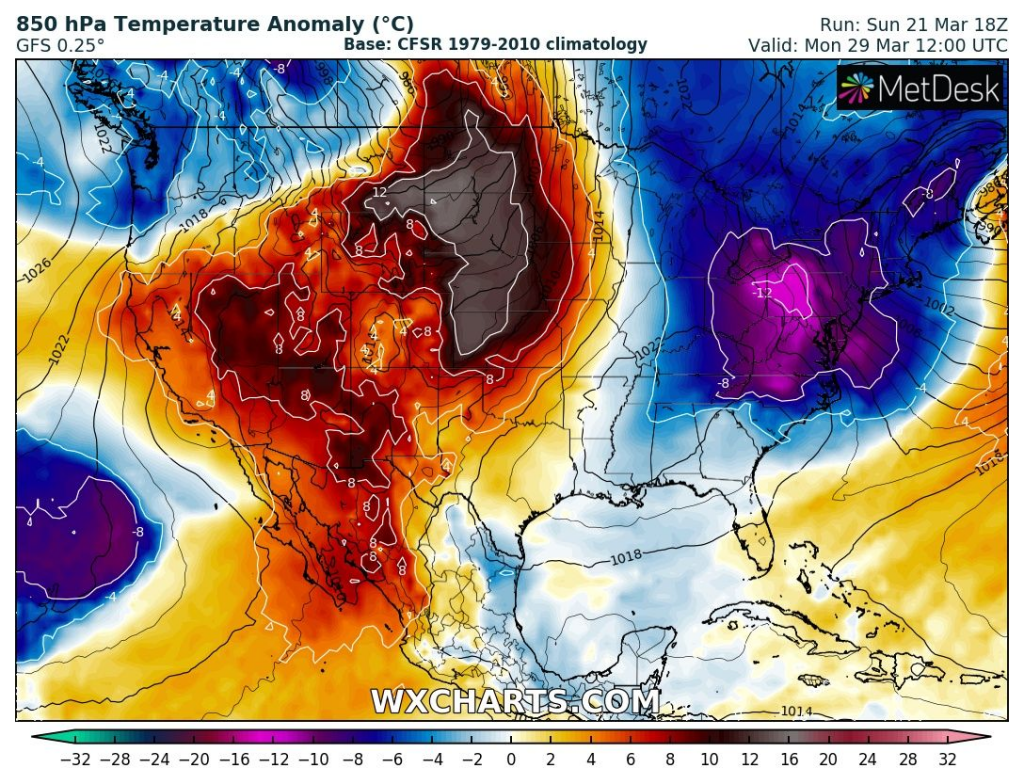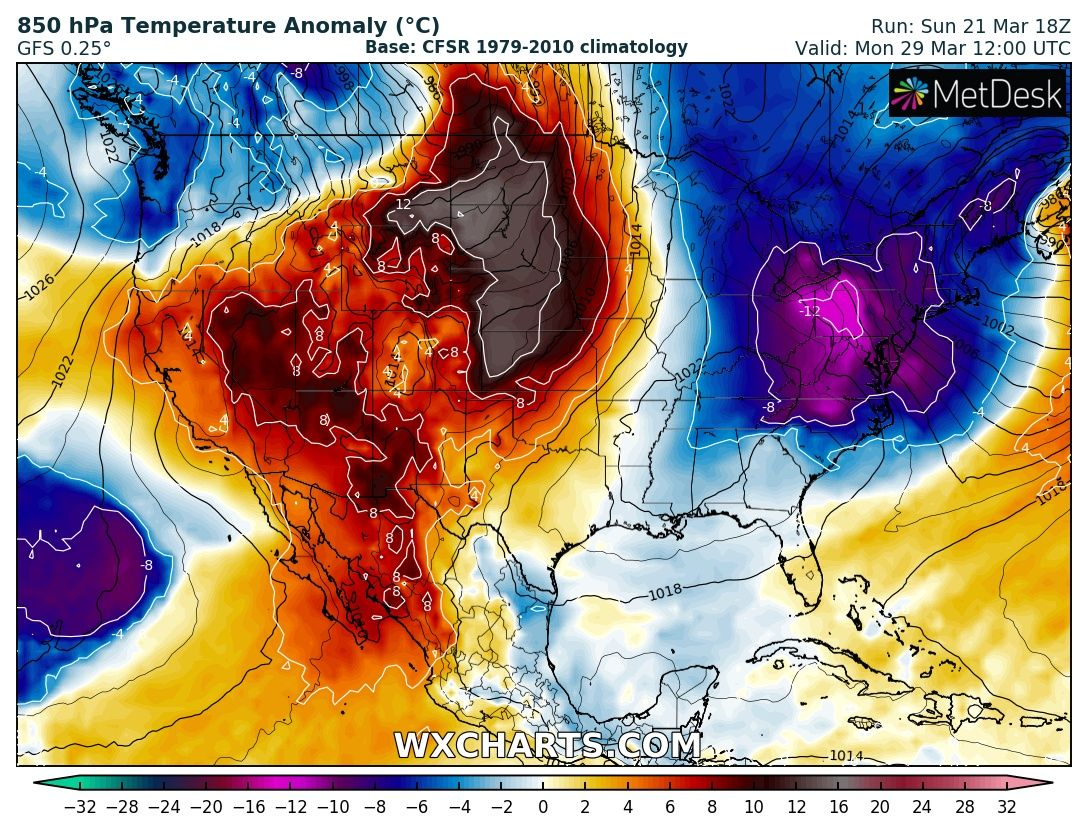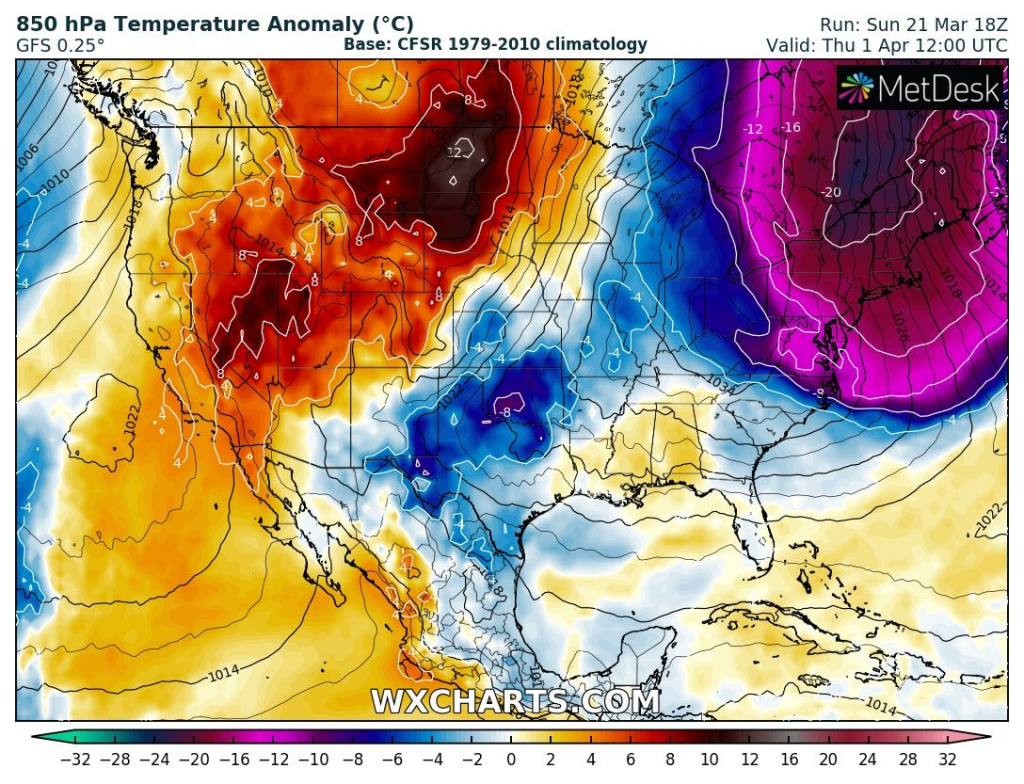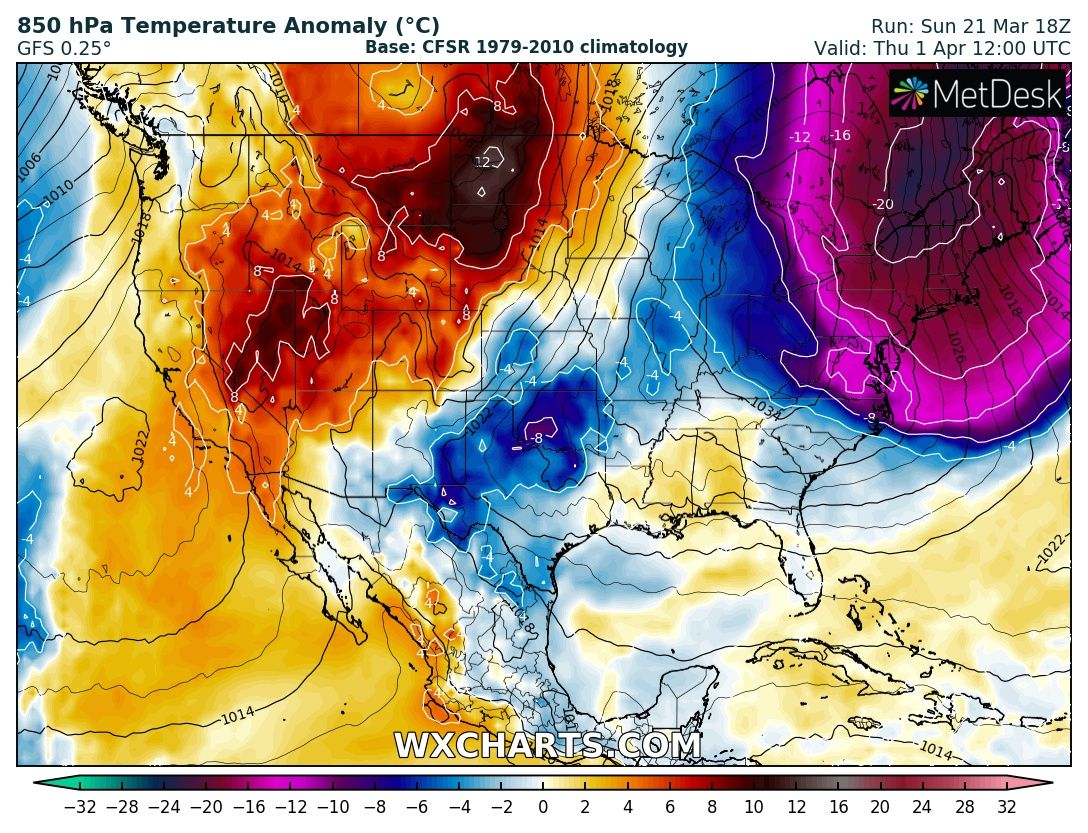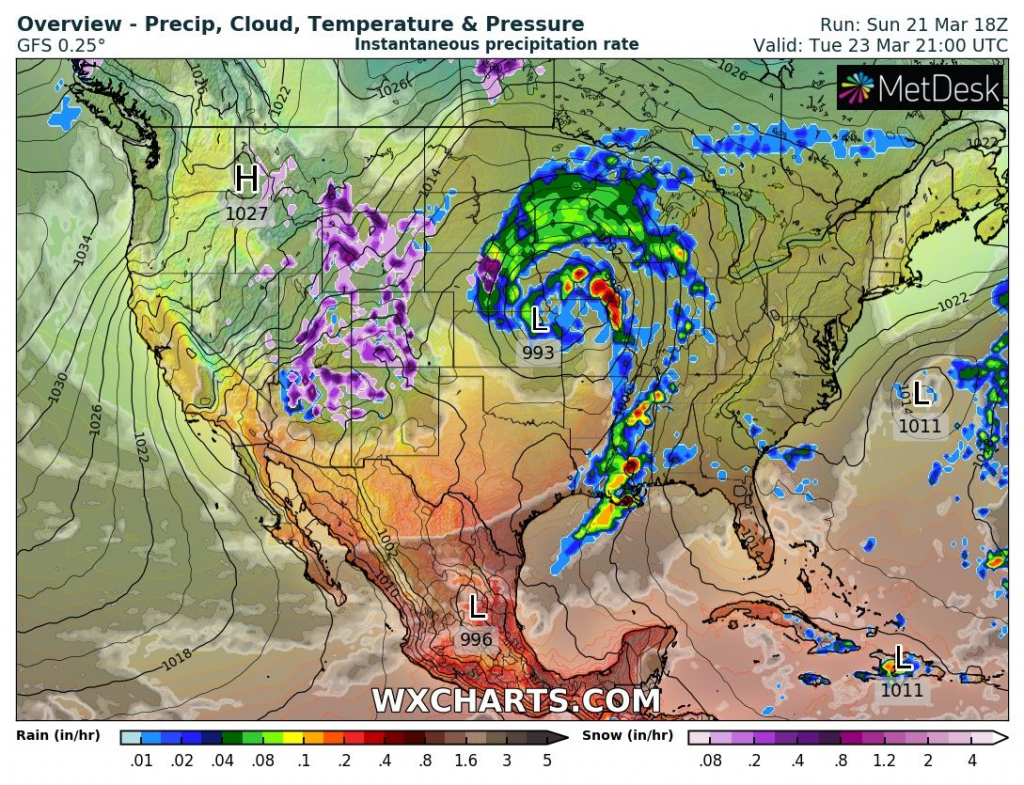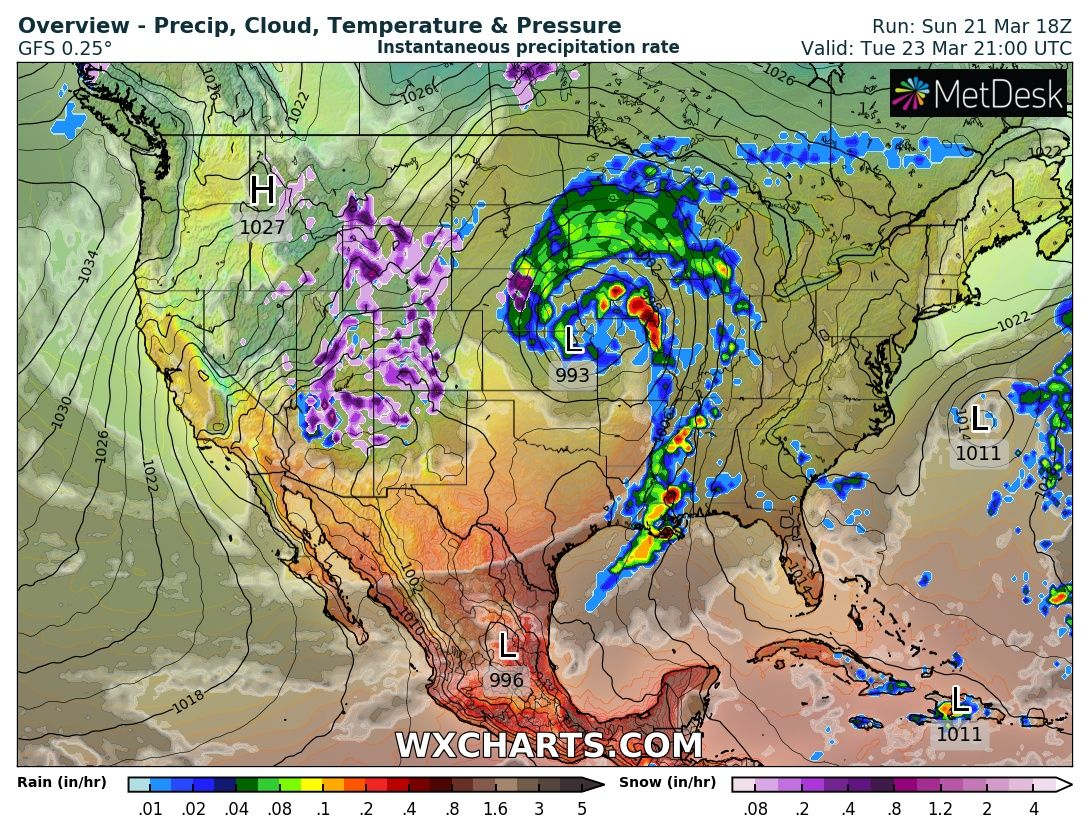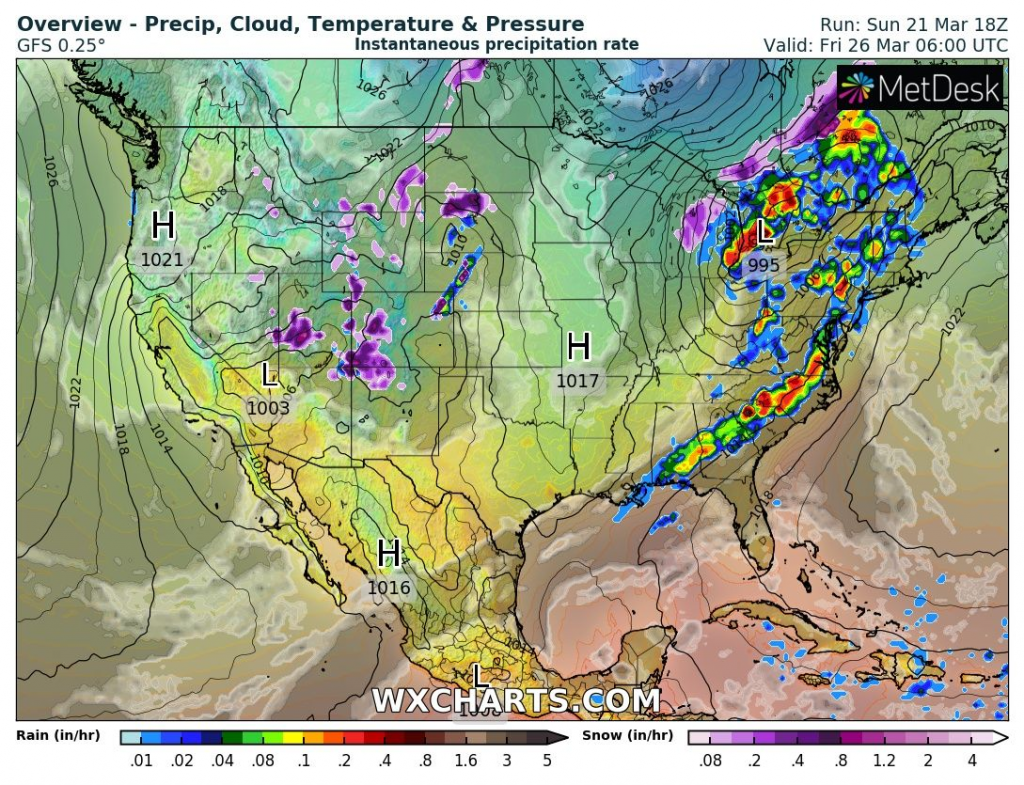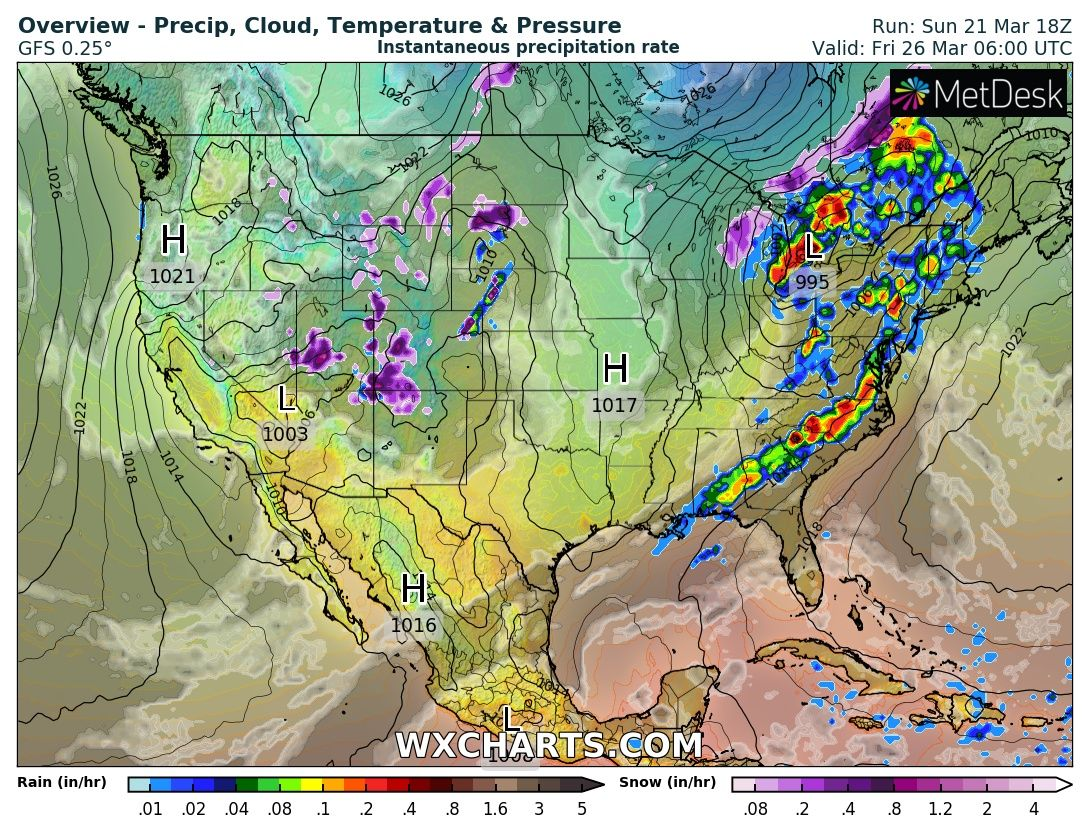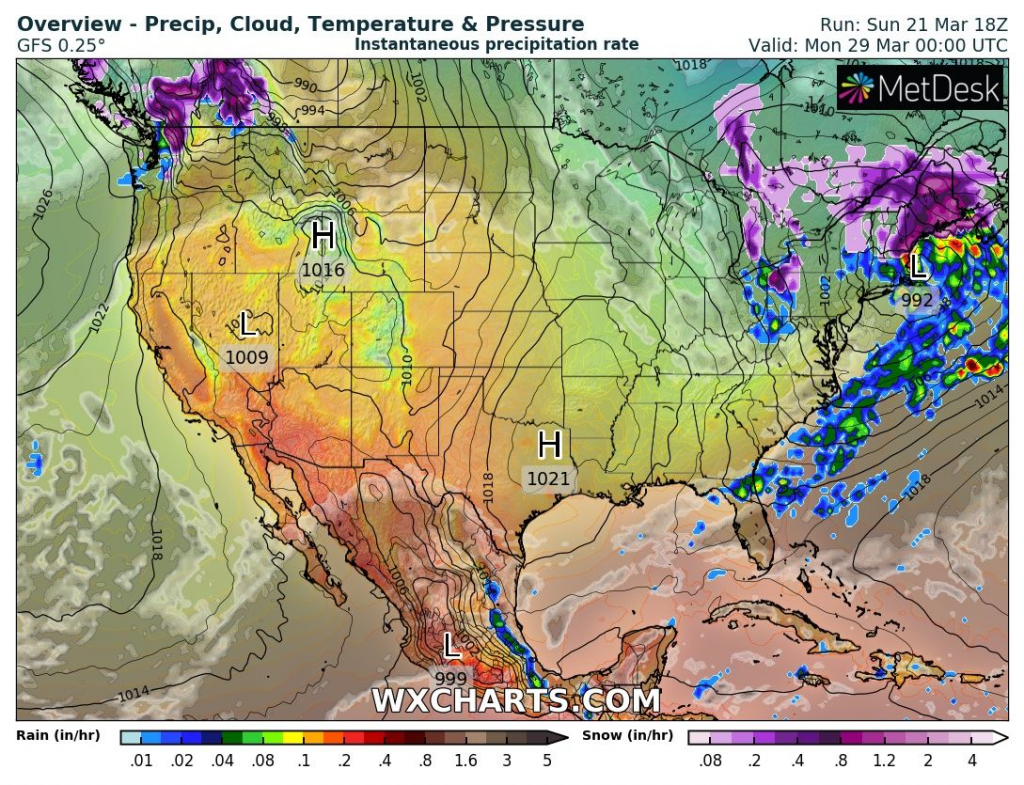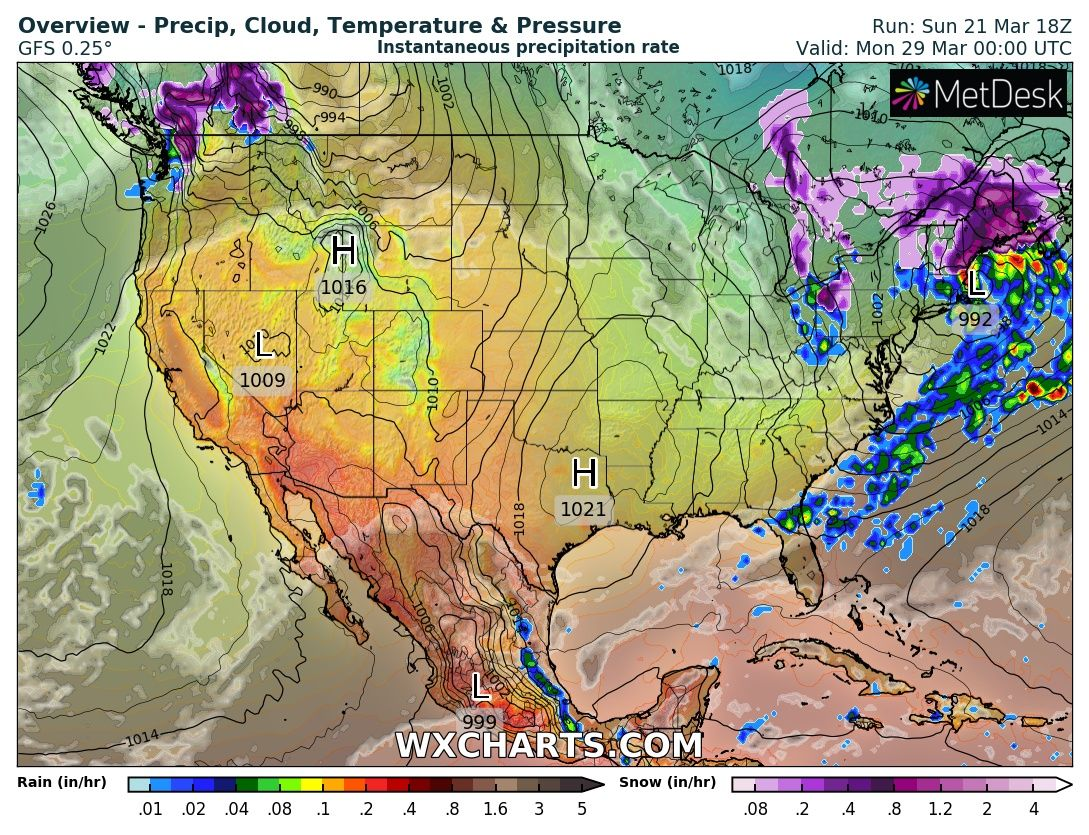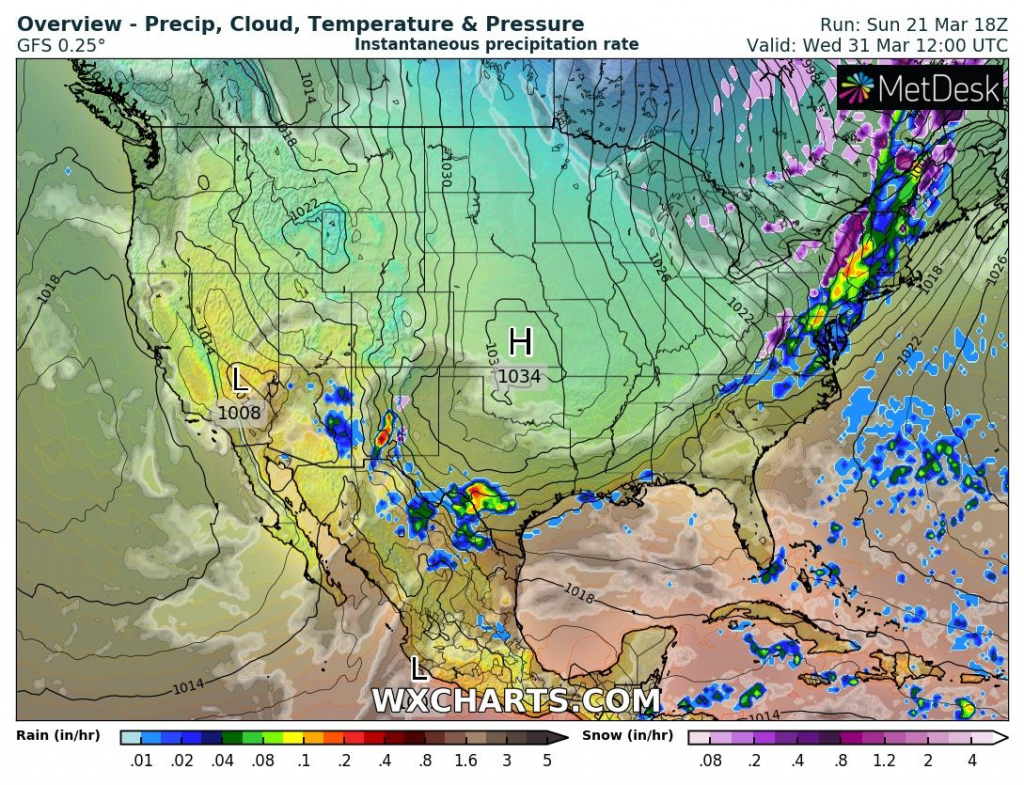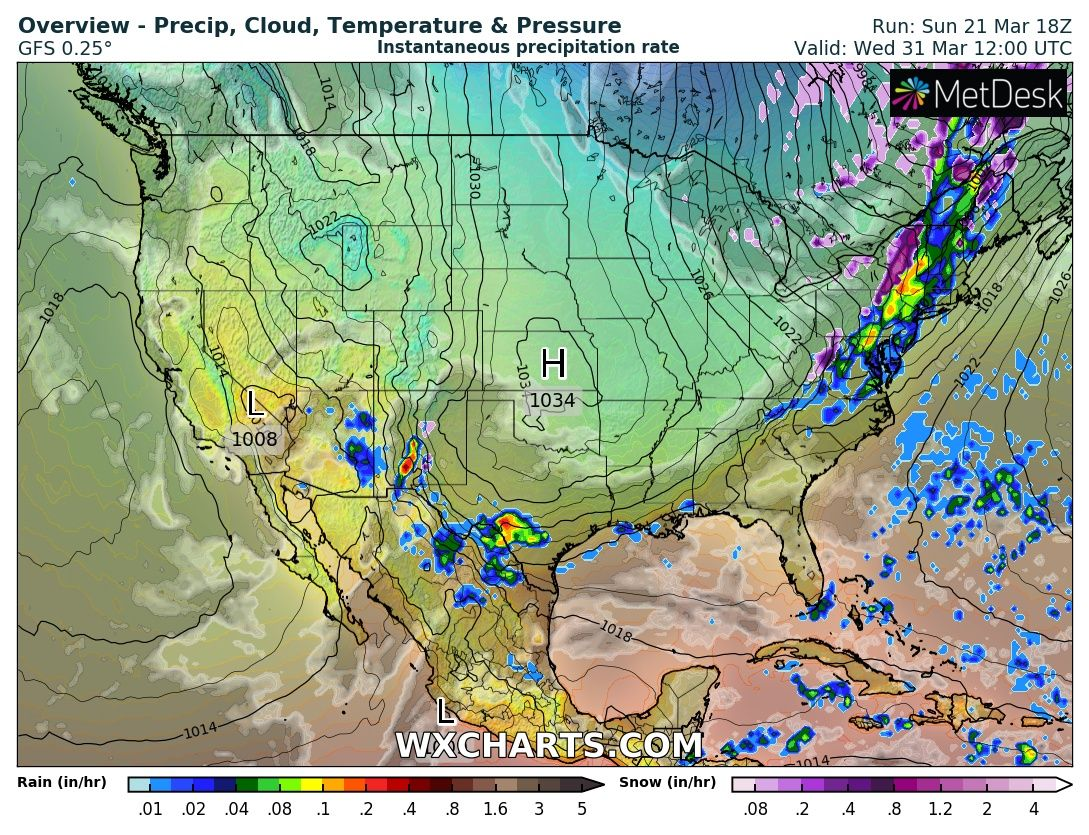 Read more: