Summer +25°C for Poland, too, the Spain and Portugal with tropical +33°C soon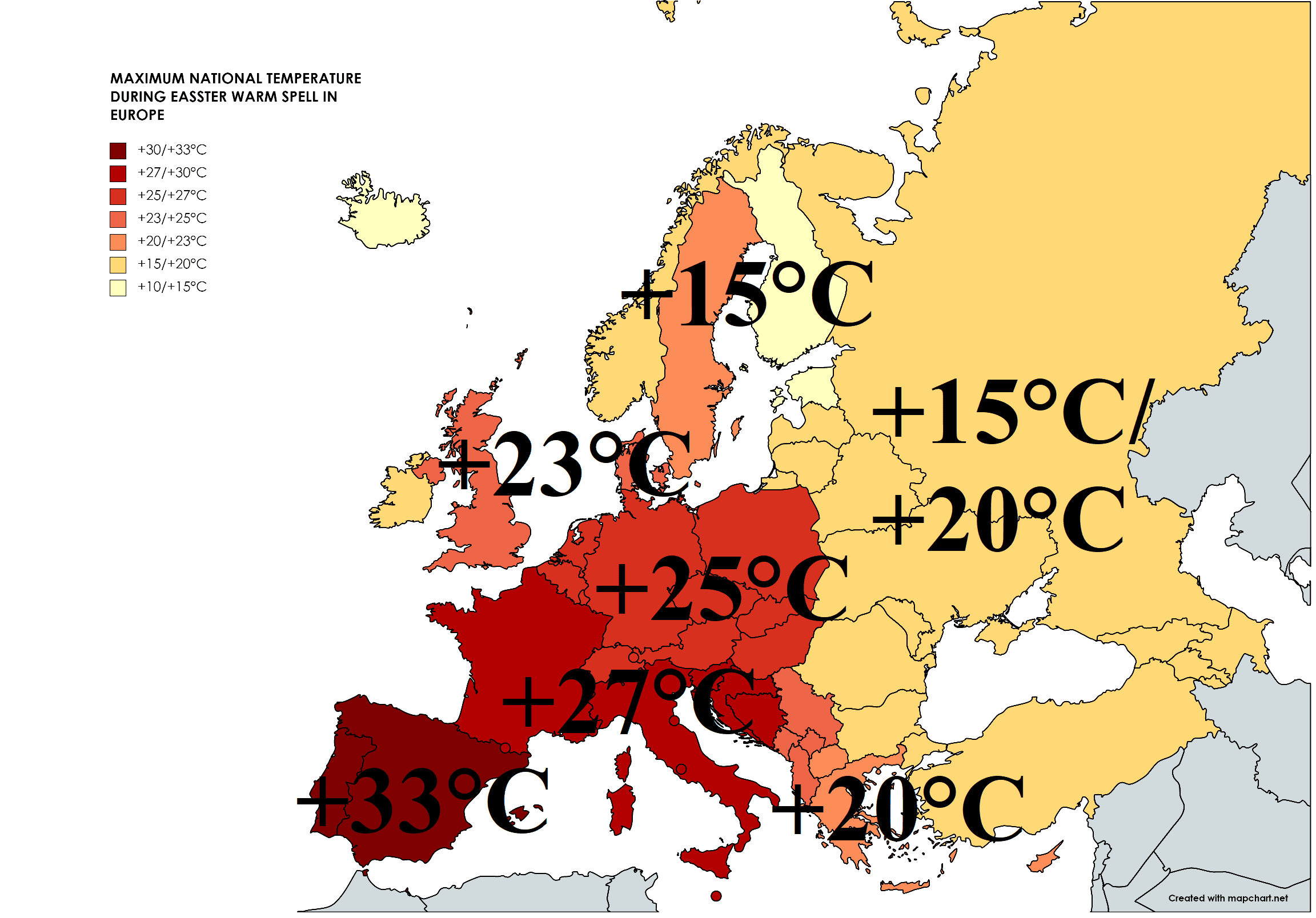 The newest GFS outputs, shifted extreme warm spell from the UK, France, Germany and Benelux /https://mkweather.com/paris-27c-at-the-end-of-march-is-possible-extreme-hw/; https://mkweather.com/summer-and-stormy-start-of-april-2021-in-the-uk-france-germany-and-benelux-extreme// above East-Central Europe on 31. March and 1. April 2021and forecasts are for this European region even warmer than before cca week /https://mkweather.com/before-an-easter-will-come-warm-spell-first-25c-of-the-year-in-contiental-europe//.
Temperatures around +21°C/+22°C on GFS outputs should mean real temperatures up to +24/+25°C in the hottest places of Poland, Germany, Slovakia and Hungary and very close to summer threshold +25°C it should end in Czechia, Austria or Switzerland, too.
According to these outputs, spell of extremely warm, in France, Benelux and maybe England with summer temperatures around +25°C should come to western parts of Europe already between 28.-30. March 2021, with the warmest regions in Benelux, western Germany and Paris.
Extremely warm air partially hits western Balkan, too, with possiblity of temperatures up to +27°C in Croatia before an Easter.
Similar temperatures, up to +27°C are forecasted for Italy.
Spain and Portugal will be even warmer, with national maximum TOP temperatures up to +32/+33°C.
Scandinavia will be after extremely cold winter finally warm, in southern Sweden up to +20°C around 31. March 2021.
Very cold air however hits according to this forecast eastern Balkan, Greece and Turkey, too, with possible severe frosts in basins and valleys and too snow showers in mountainous regions.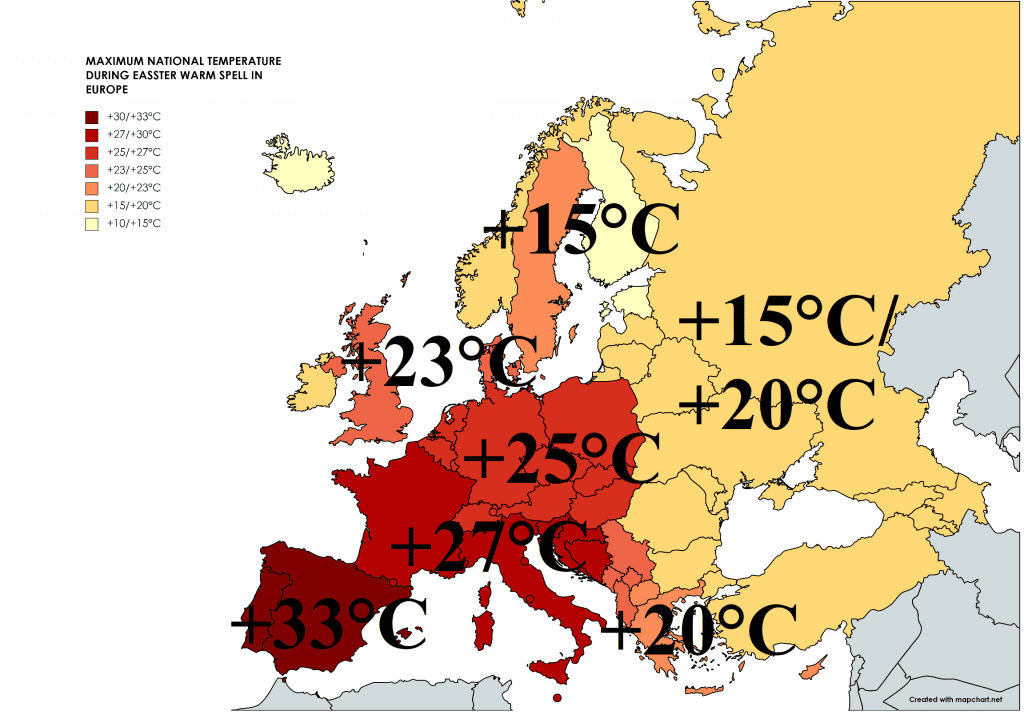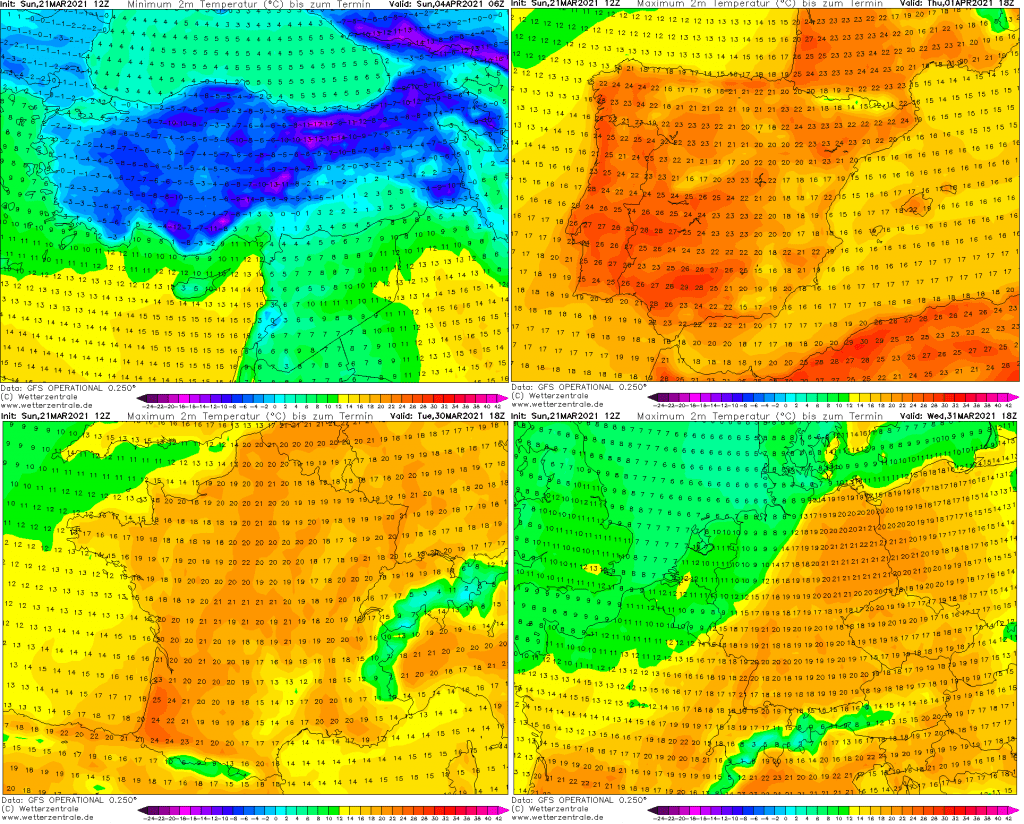 Infographics: wetterzentrale.de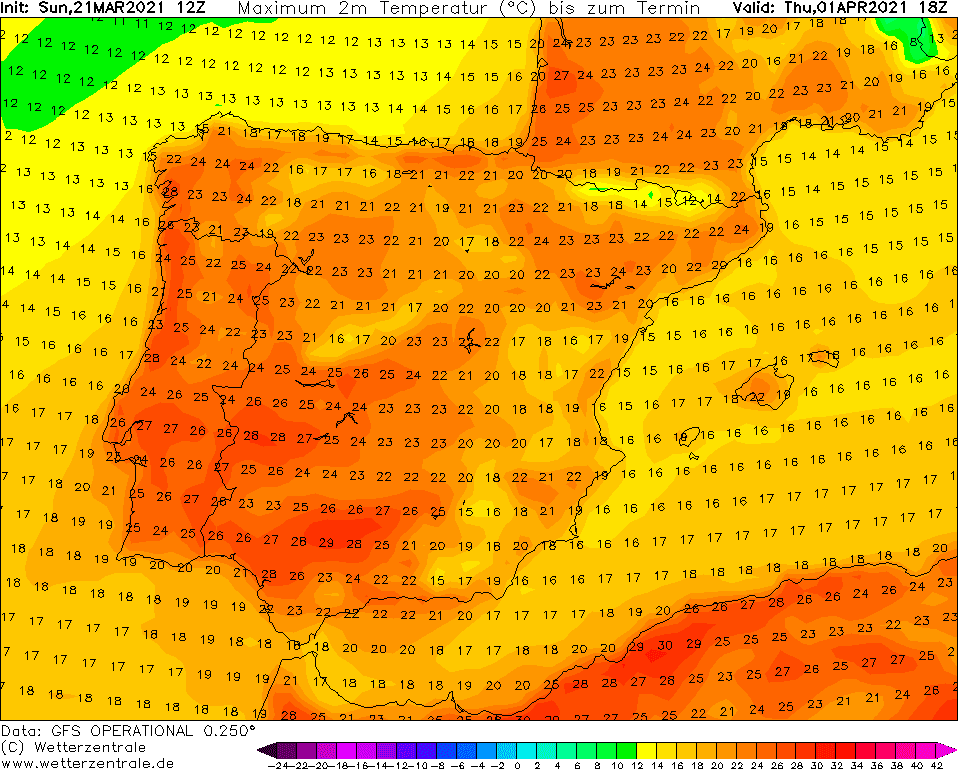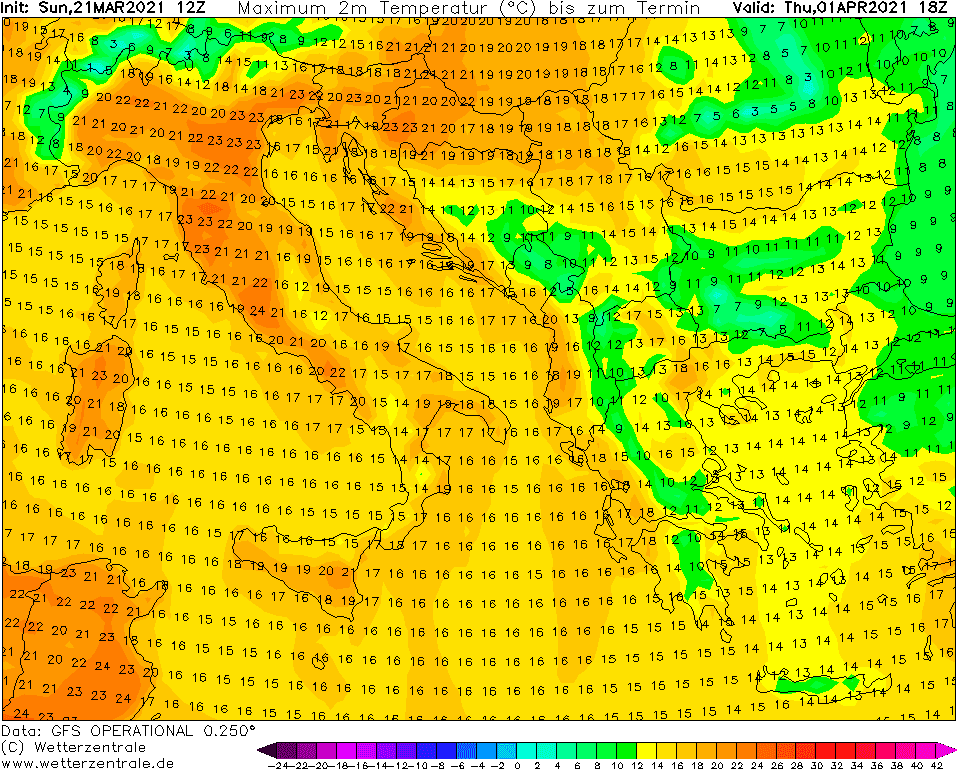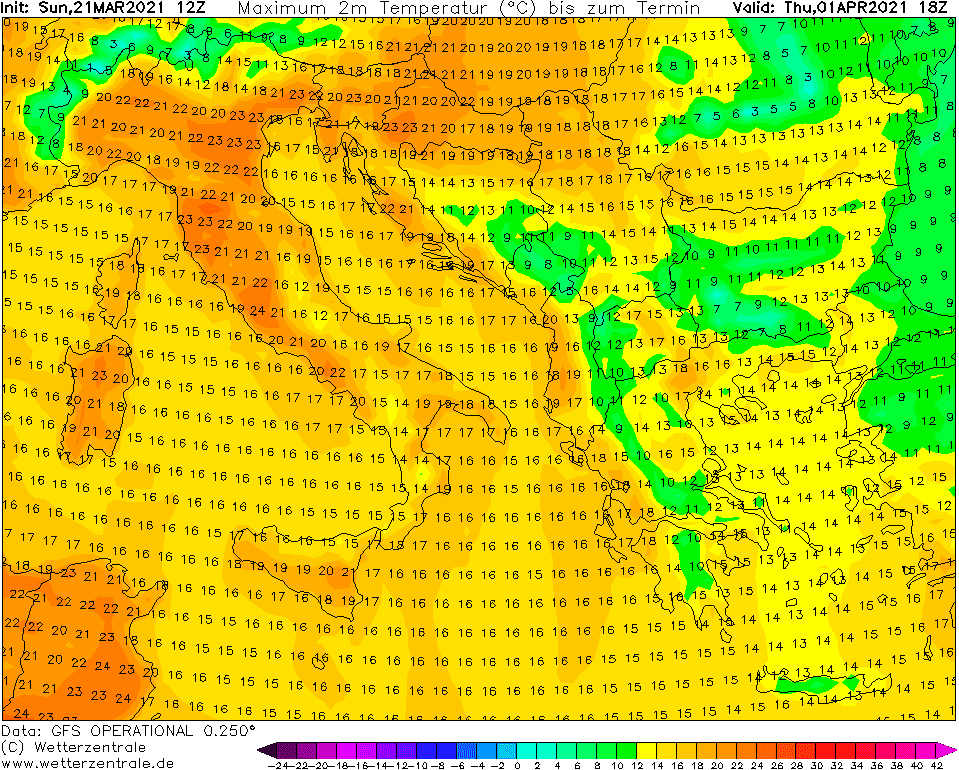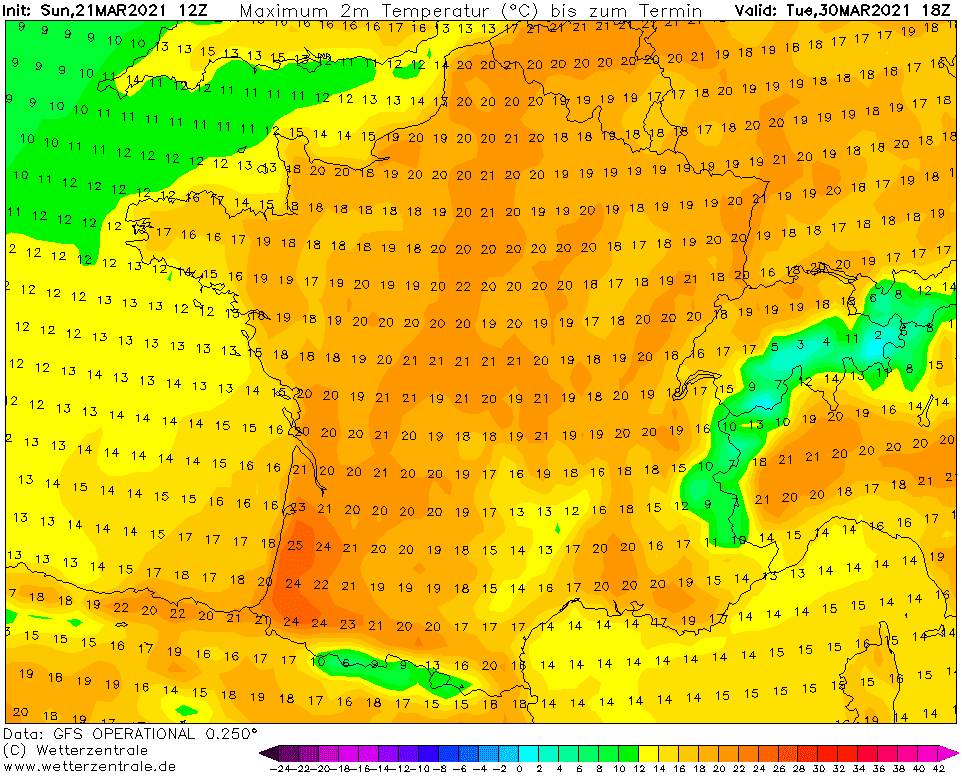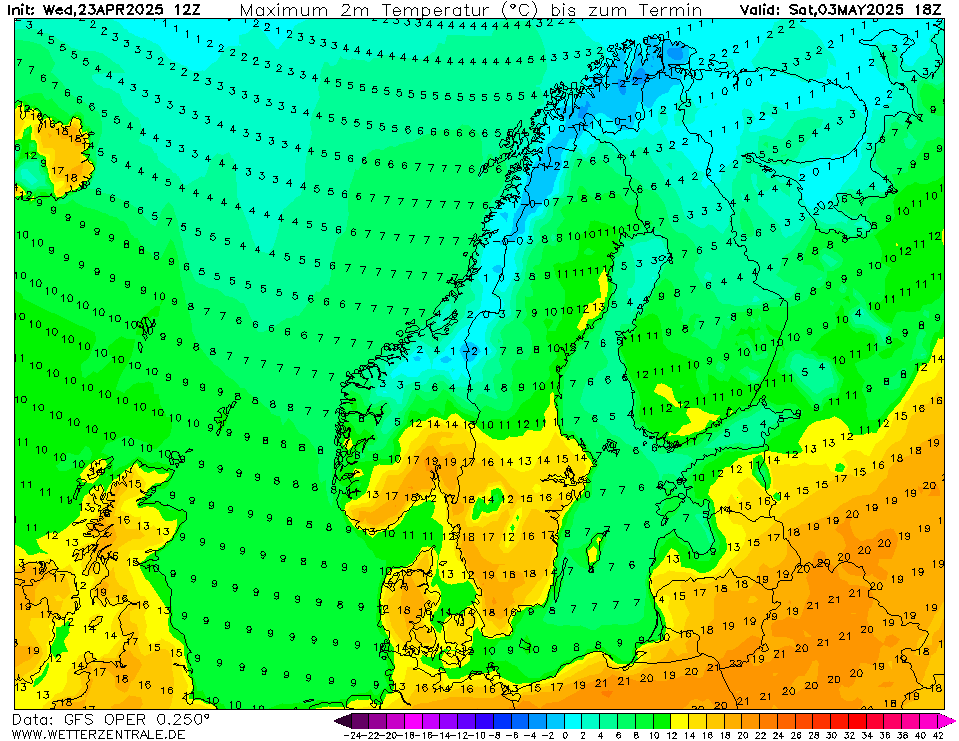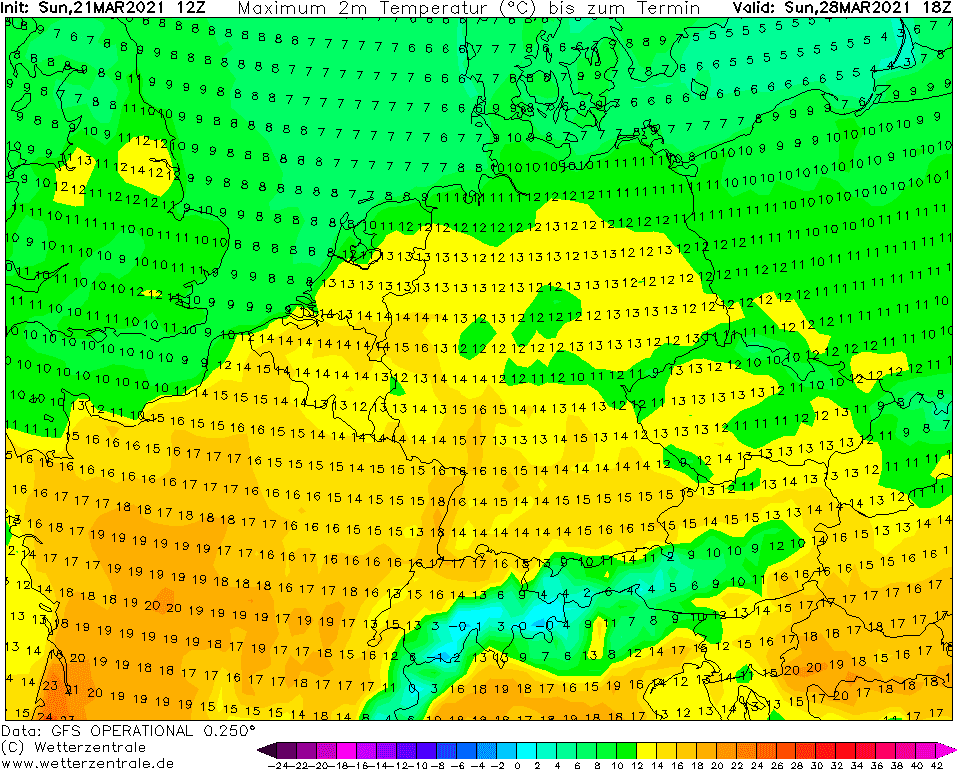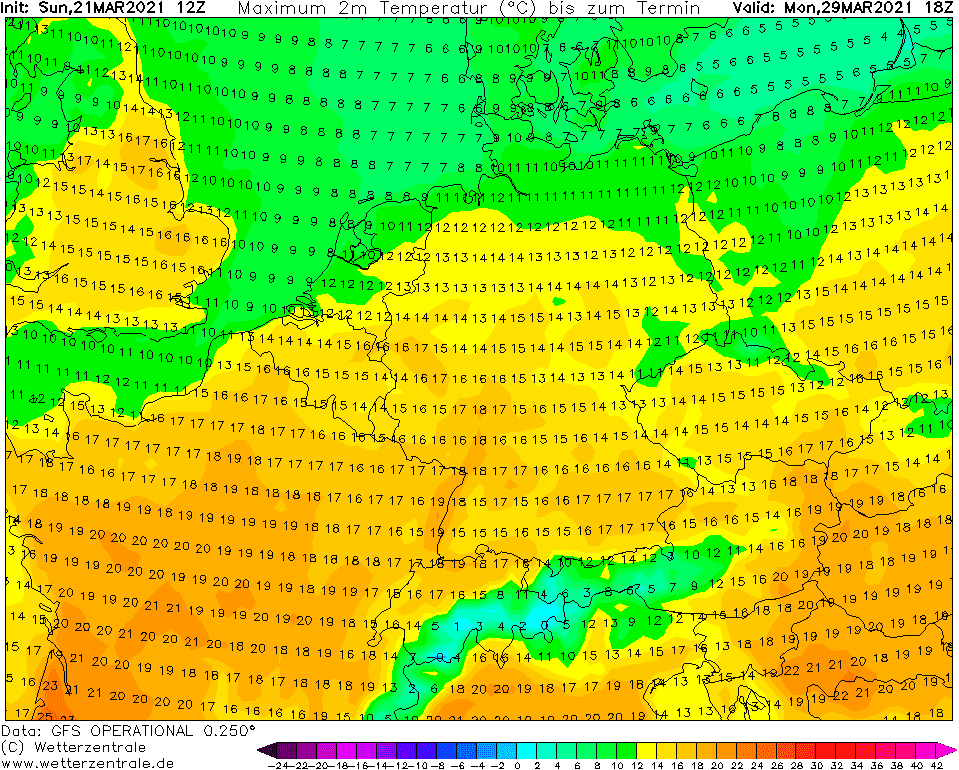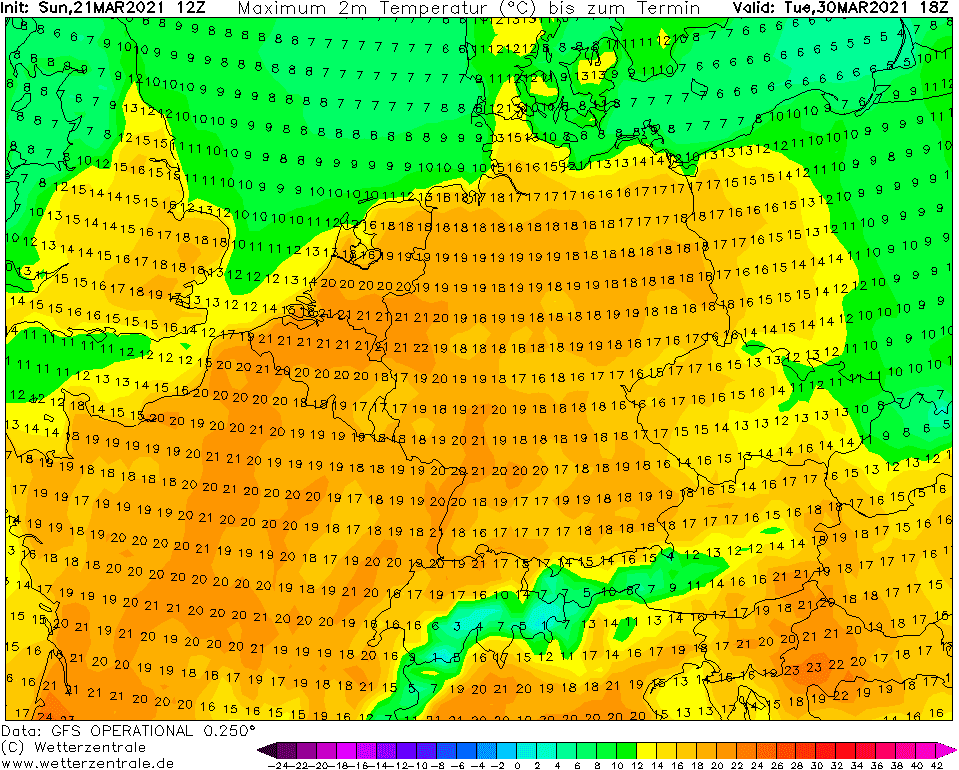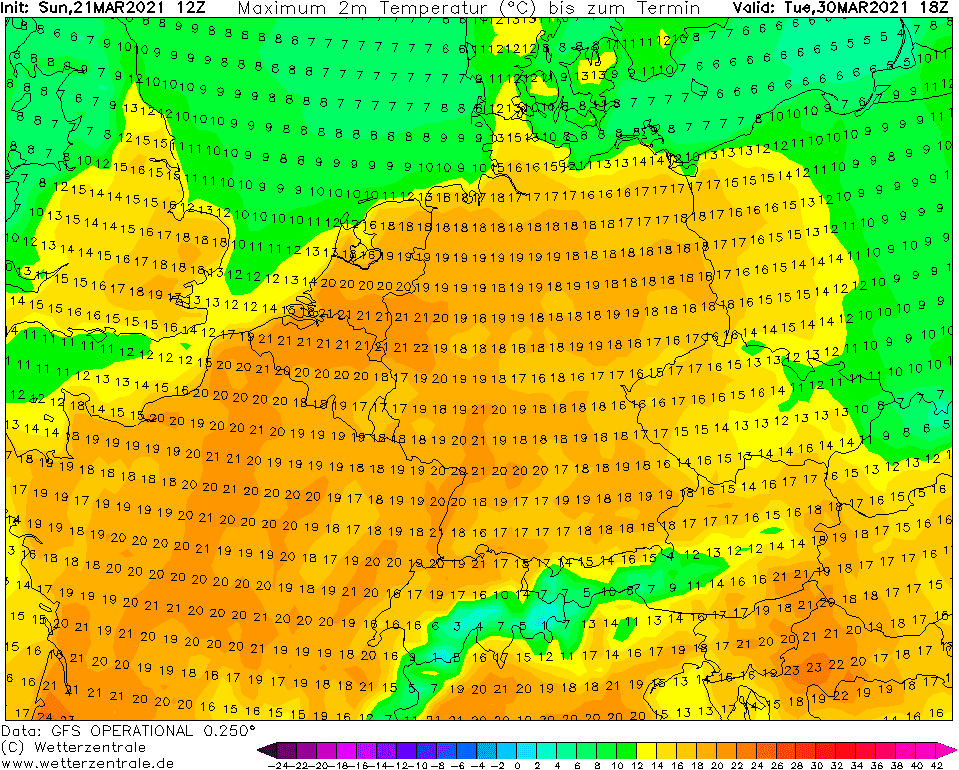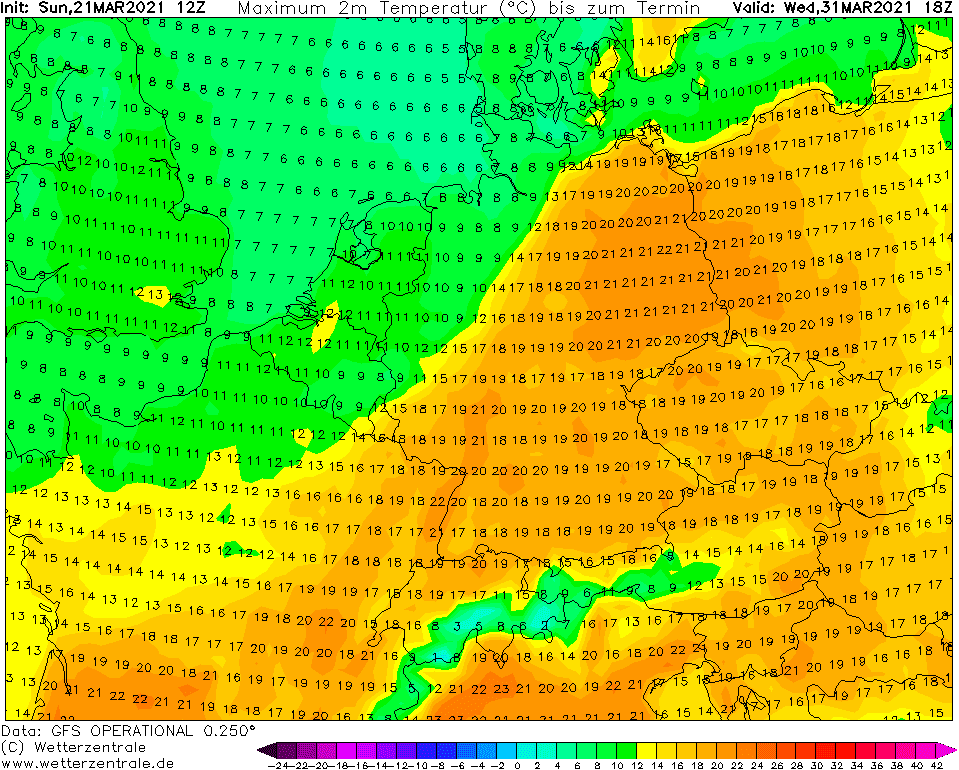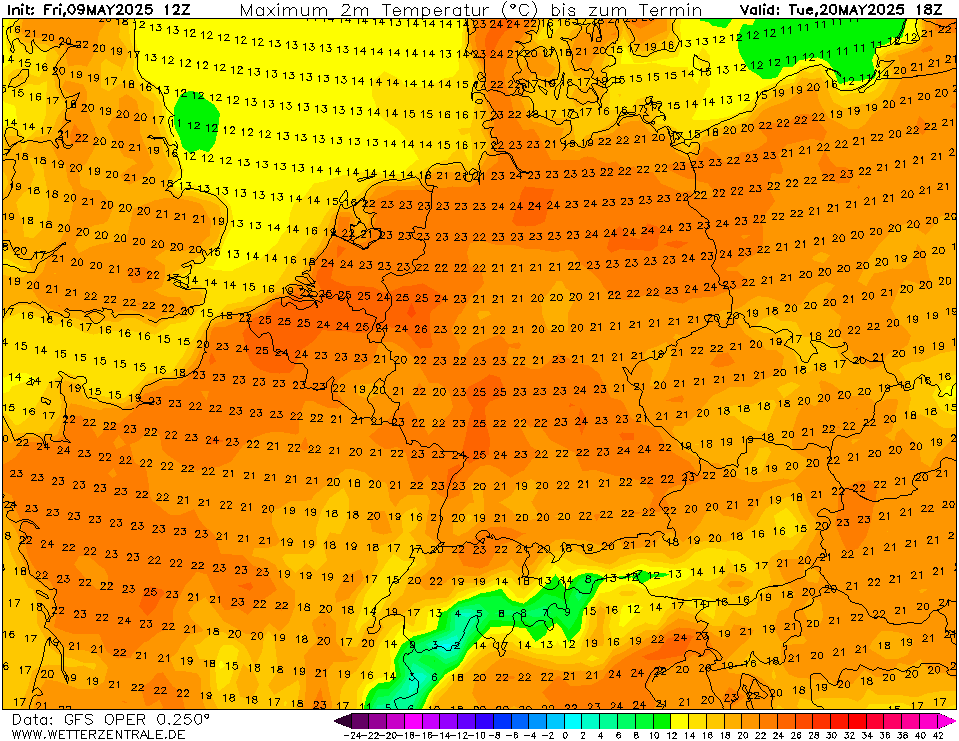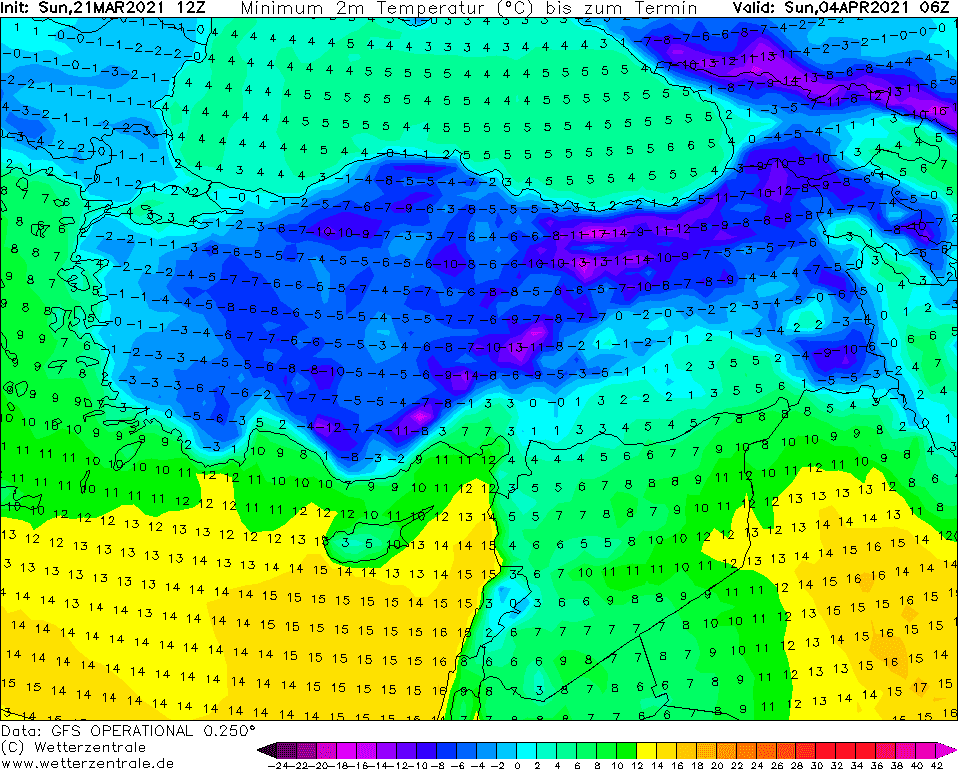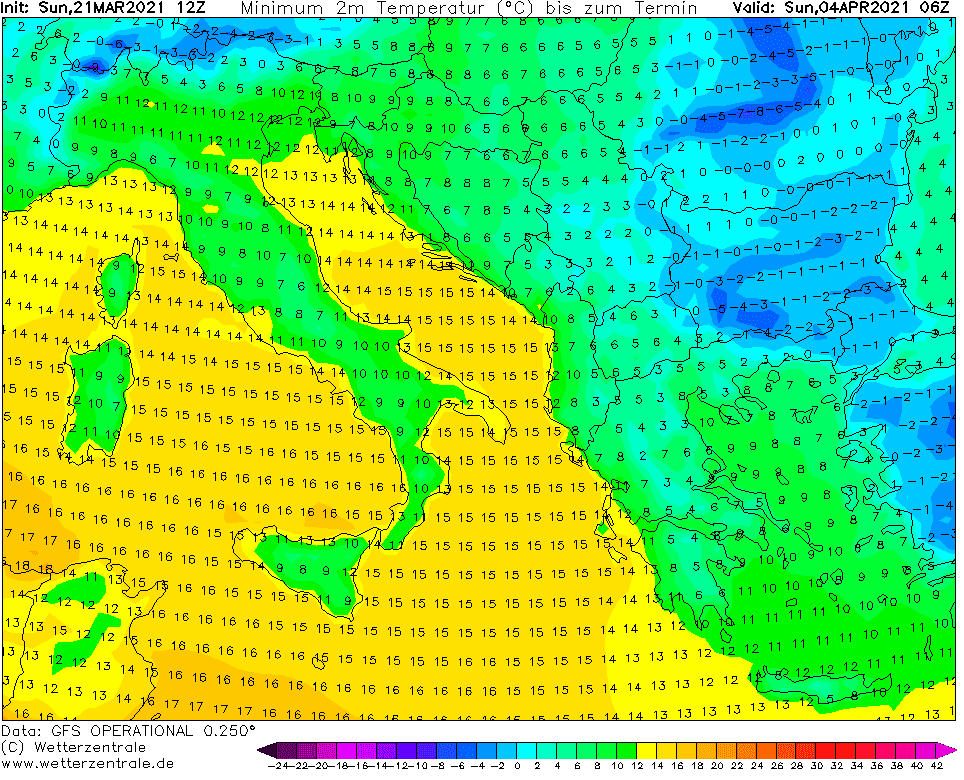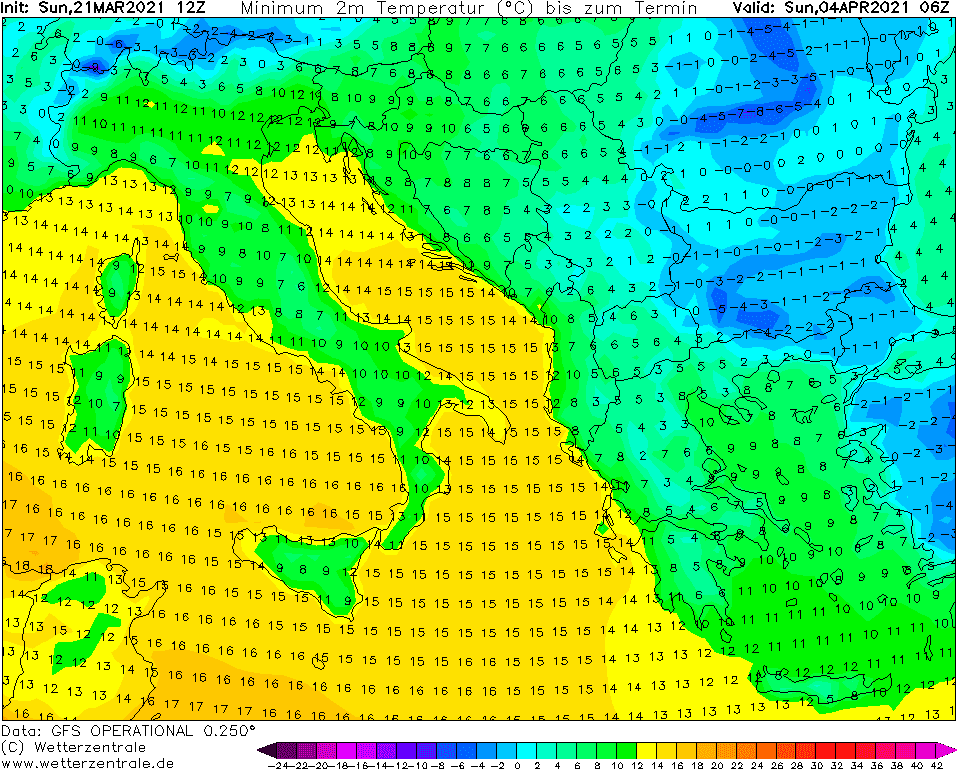 Read more: