Paris: +27°C at the end of March is possible!
Extremely warm weather is still expected at the end of March and at the start of April 2021 in large parts of Europe, with possible summer temperatures in parts of France, Benelux, Germany or even England /https://mkweather.com/summer-and-stormy-start-of-april-2021-in-the-uk-france-germany-and-benelux-extreme/; https://mkweather.com/the-first-summer-heatwave-25c-and-powerful-storms-on-cold-front-already-at-the-end-of-march-extreme-weather//.
According to the newest outputs, +27°C should be possible in Paris region around 31. March 2021 and temperatures very rarely up to +30°C should surprise southern, "foehn", parts of France.
In Benelux, temperatures above +27°C are considered such as heatwave, even, therefore, forecasted spell will be unseasonably hot.
+30°C is expected in the Spain, too.
Temperatures up to +20,4°C were already measured in Iceland (Datalangi) and around +19°C were reported near foehn from parts of Scotland already, too.
However, Balkan, Greece and Turkey should be on the front side of anticyclone very cold, with severe frosts.
Central Europe, parts of Italy, British Islands, Scandinavia and Baltic states on the other hand appears such very to extremely warm during these days, on the back side of Azores high.
During Easter 2021, extremely warm weather should be interrupted by cold front with storms, but it´s possible, that warm weather stay over Europe during April 2021 longer /https://mkweather.com/ecmwf-signals-for-warm-anticyclonic-april-2021-in-europe//.
Until an arrival extremely hot weather in Europe, a few cold mornings is needed to expcet, yet /https://mkweather.com/last-5-freezing-mornings-before-warm-summer-season-europe-extreme//, after days with last snow flakes /https://mkweather.com/continental-europe-reports-snowing-in-lowlands-and-basins-germany-131c-frosts-will-be-at-the-weekend-stronger//.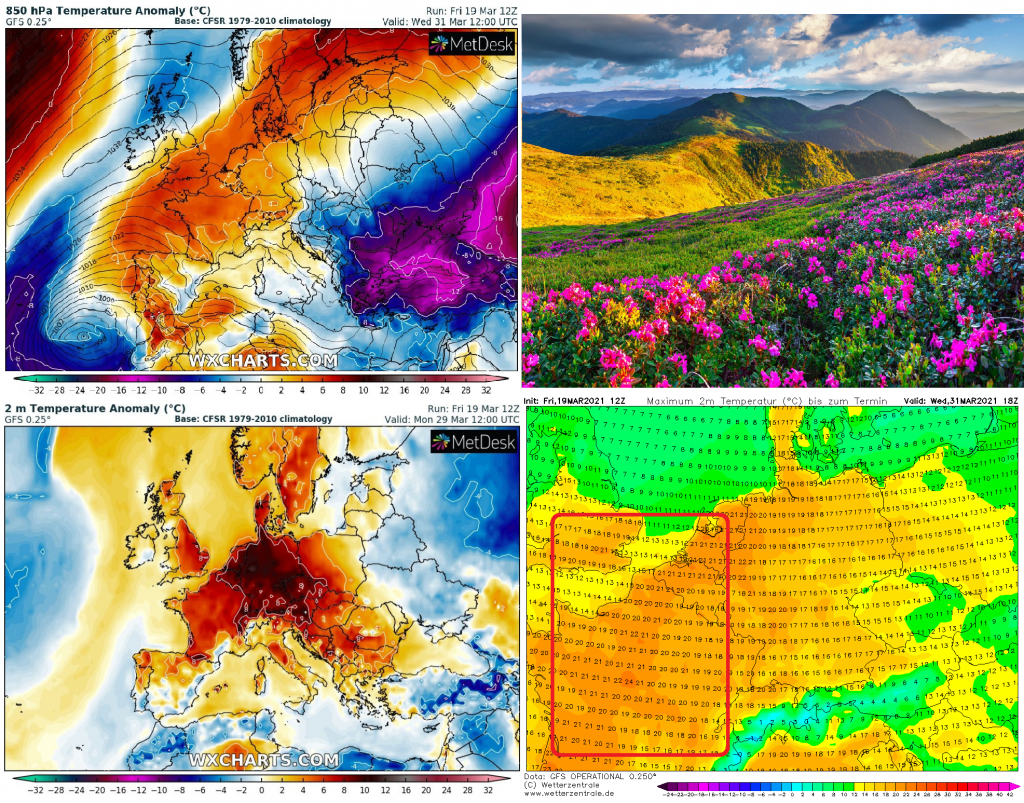 Infographics: wxcharts.com, wetterzentrale.de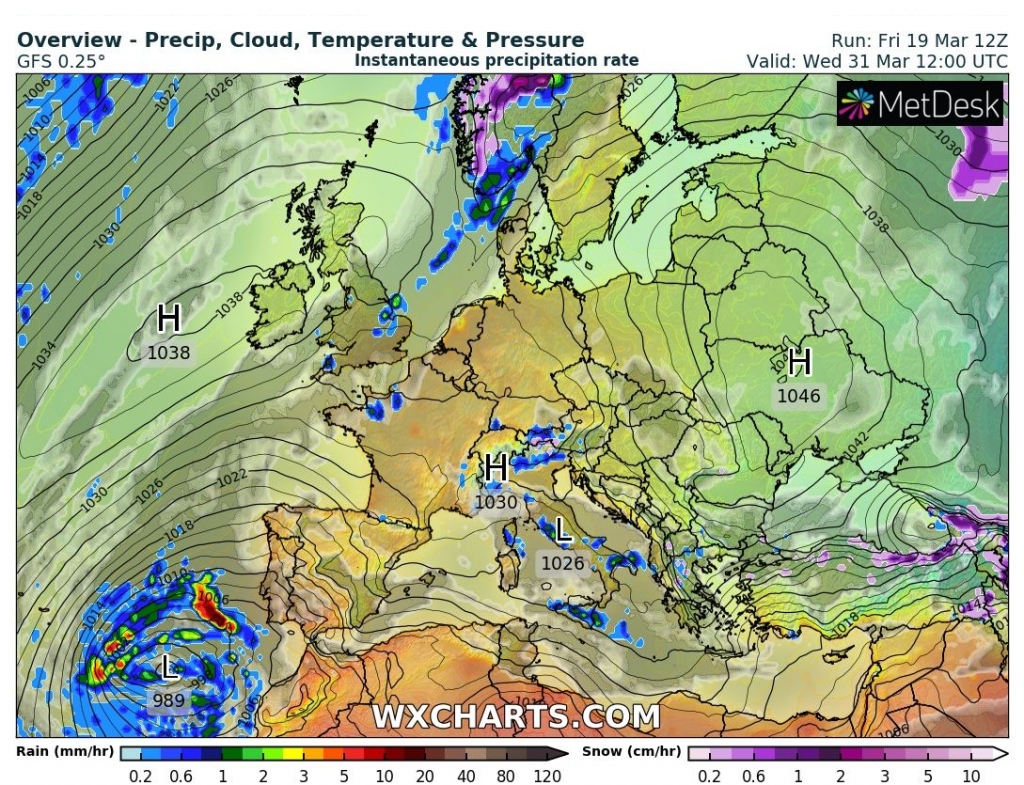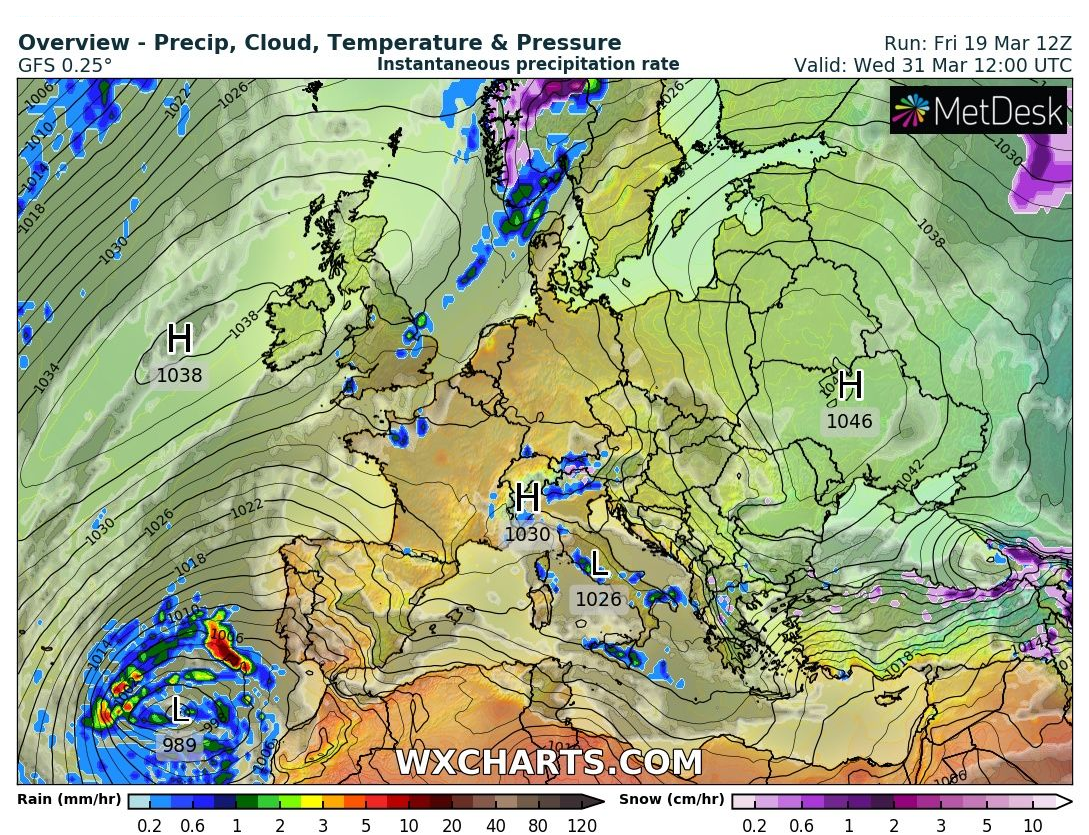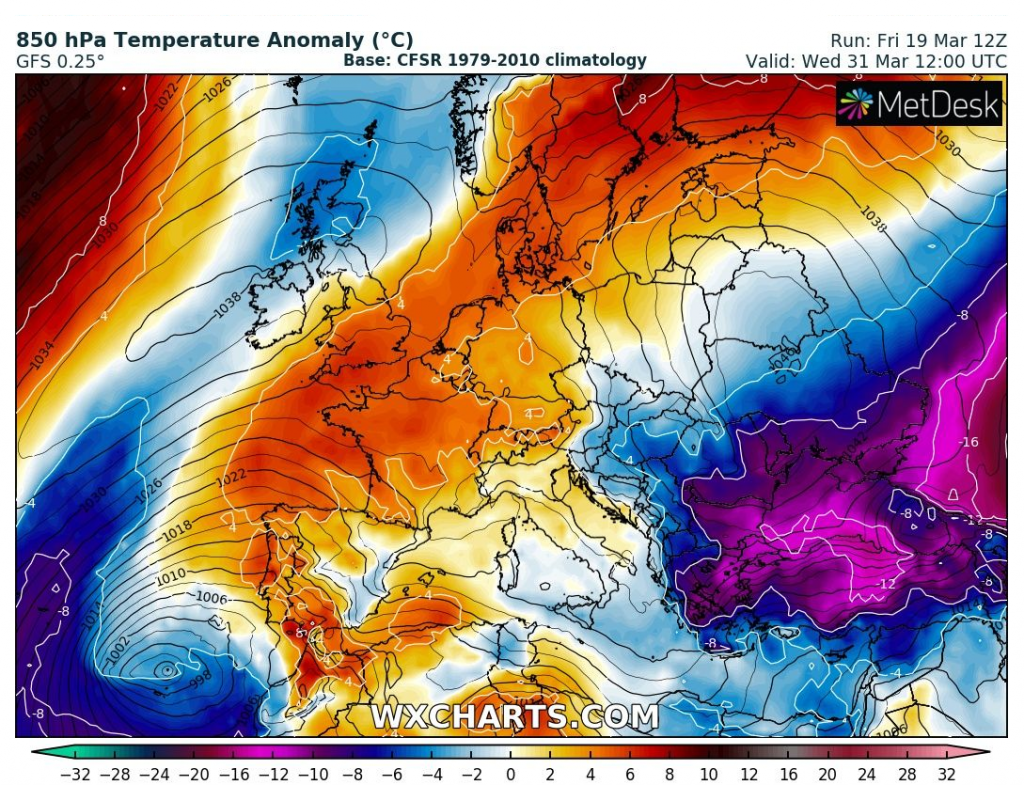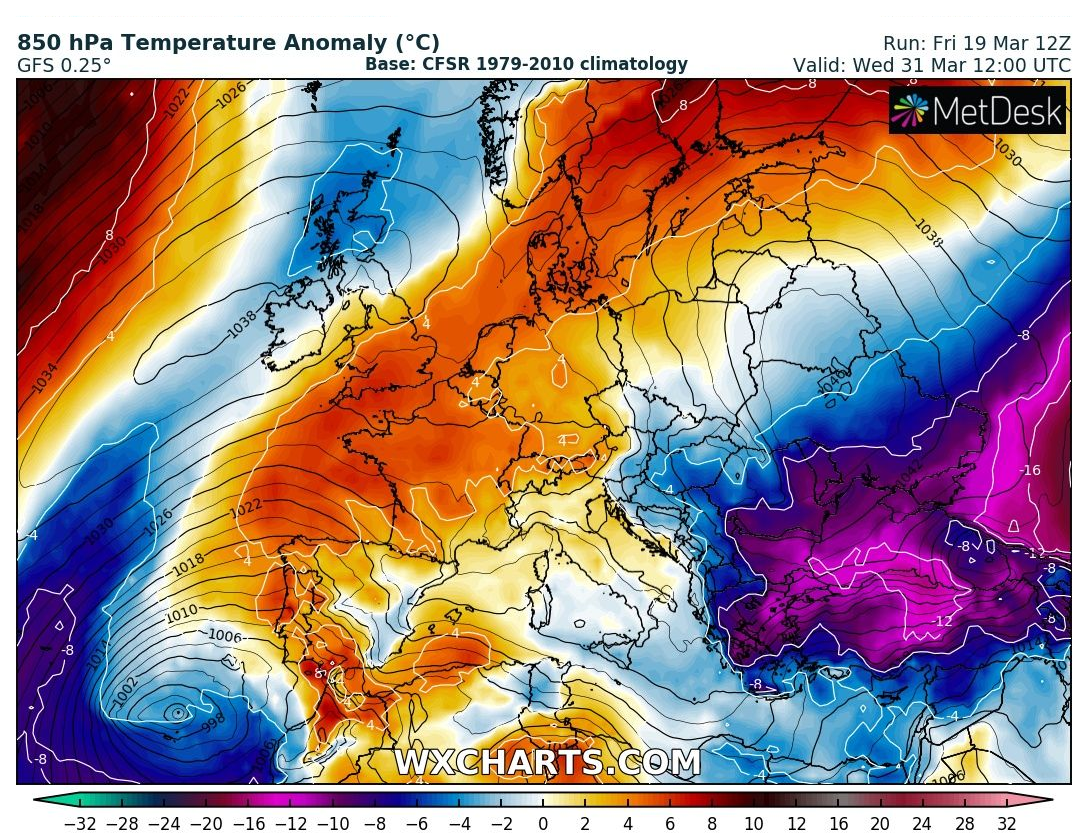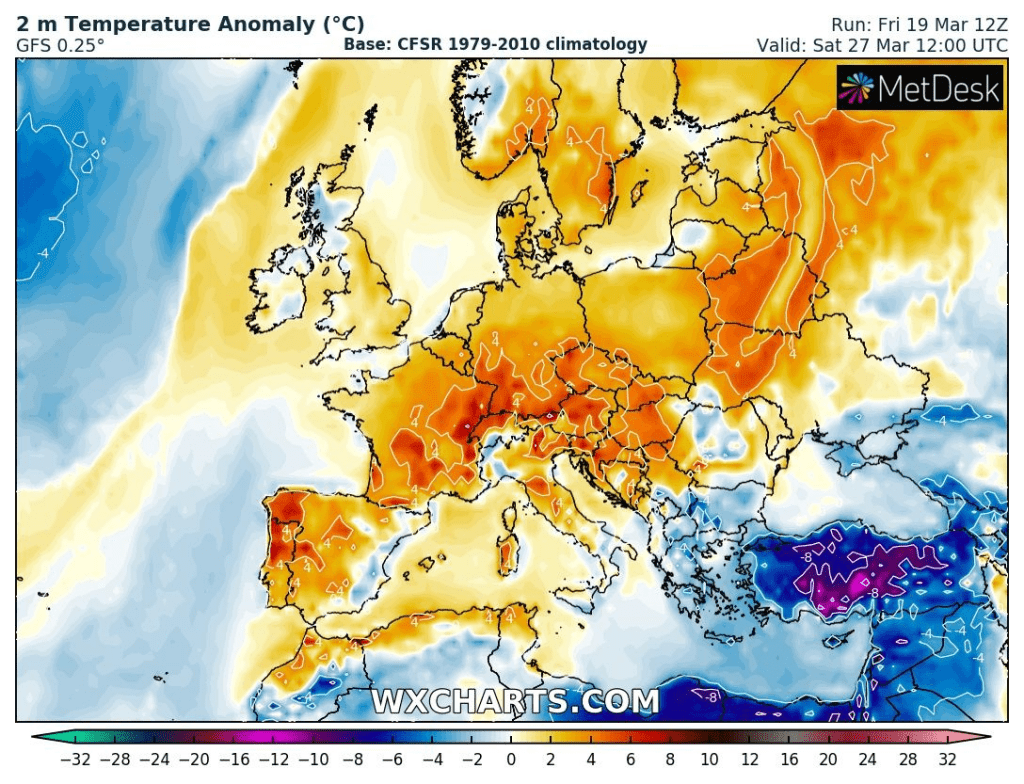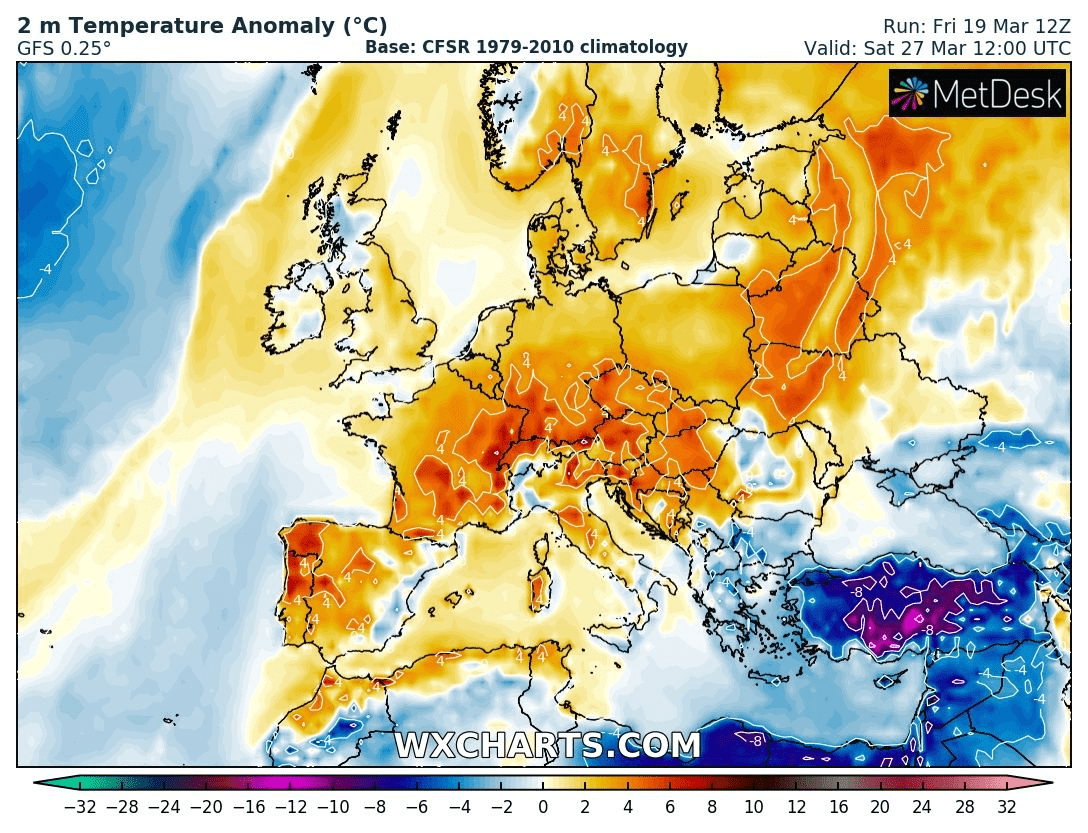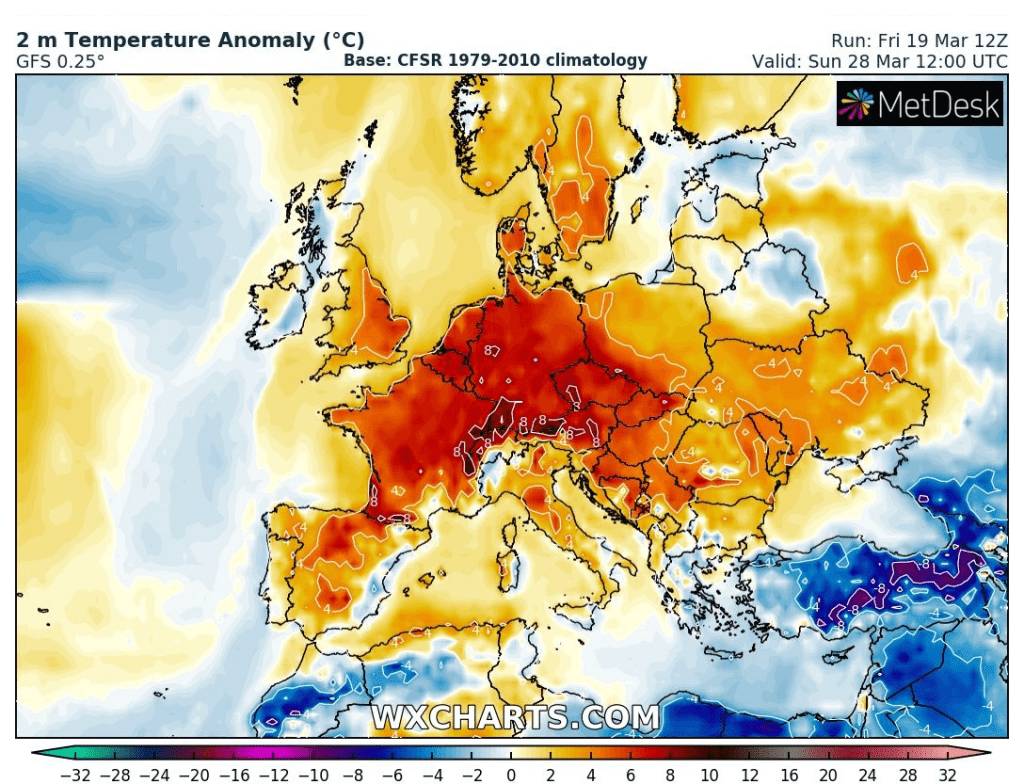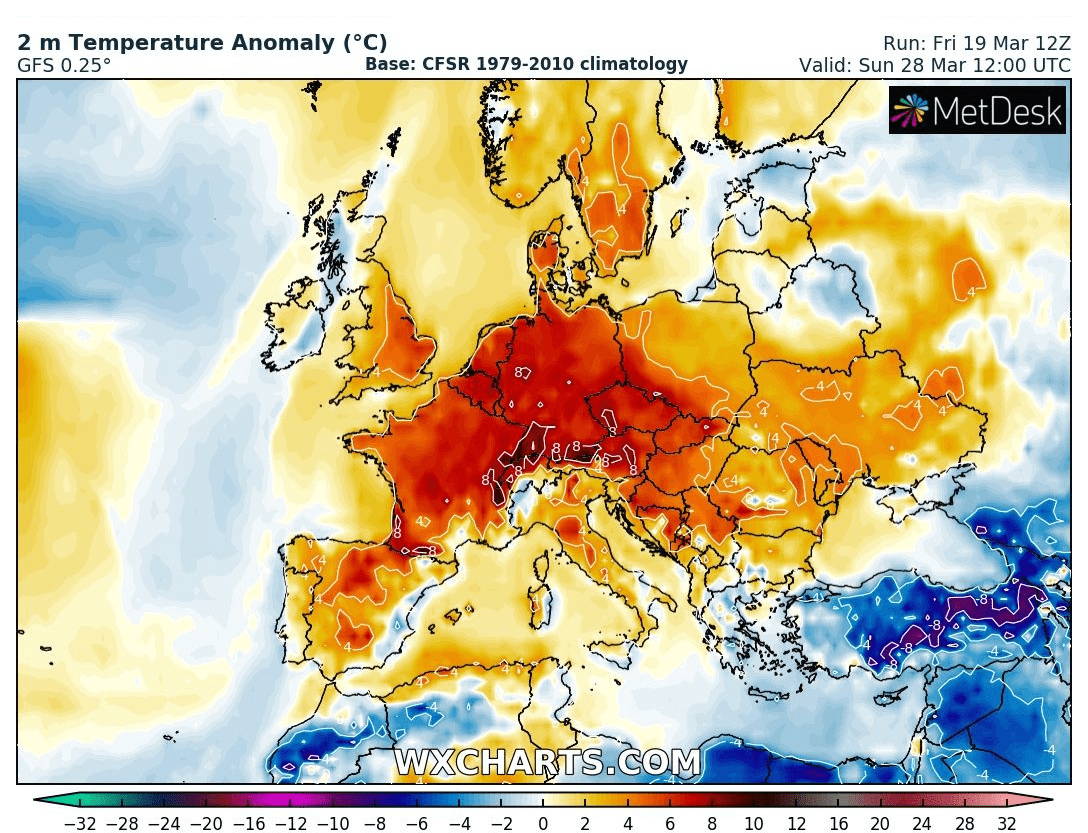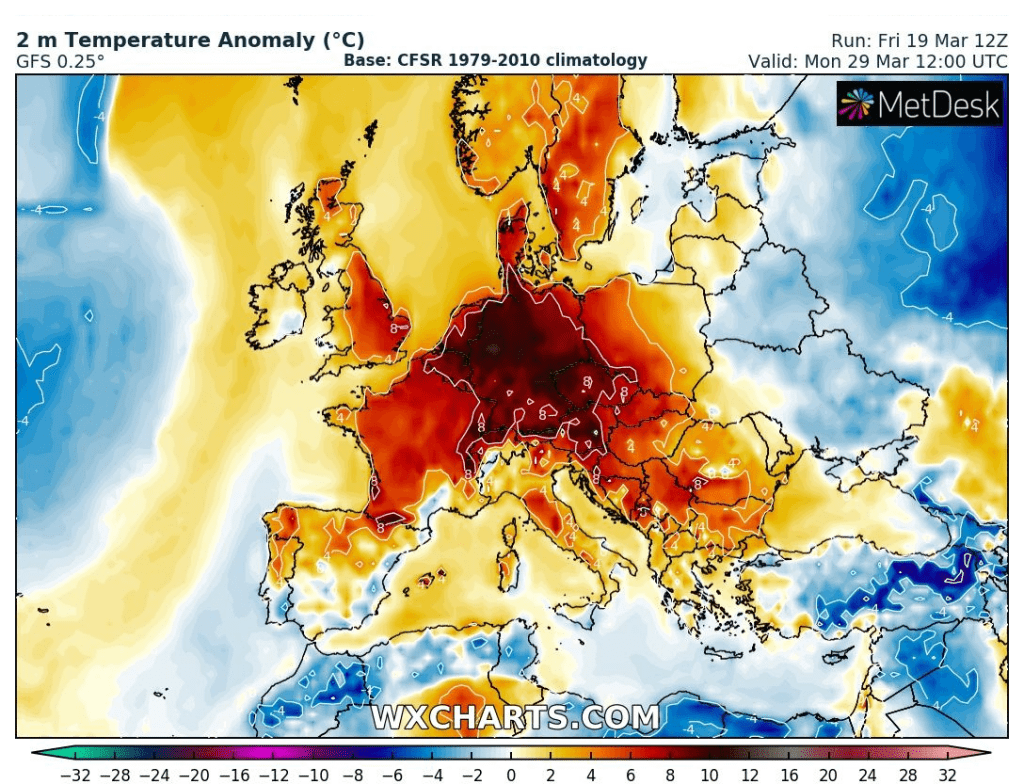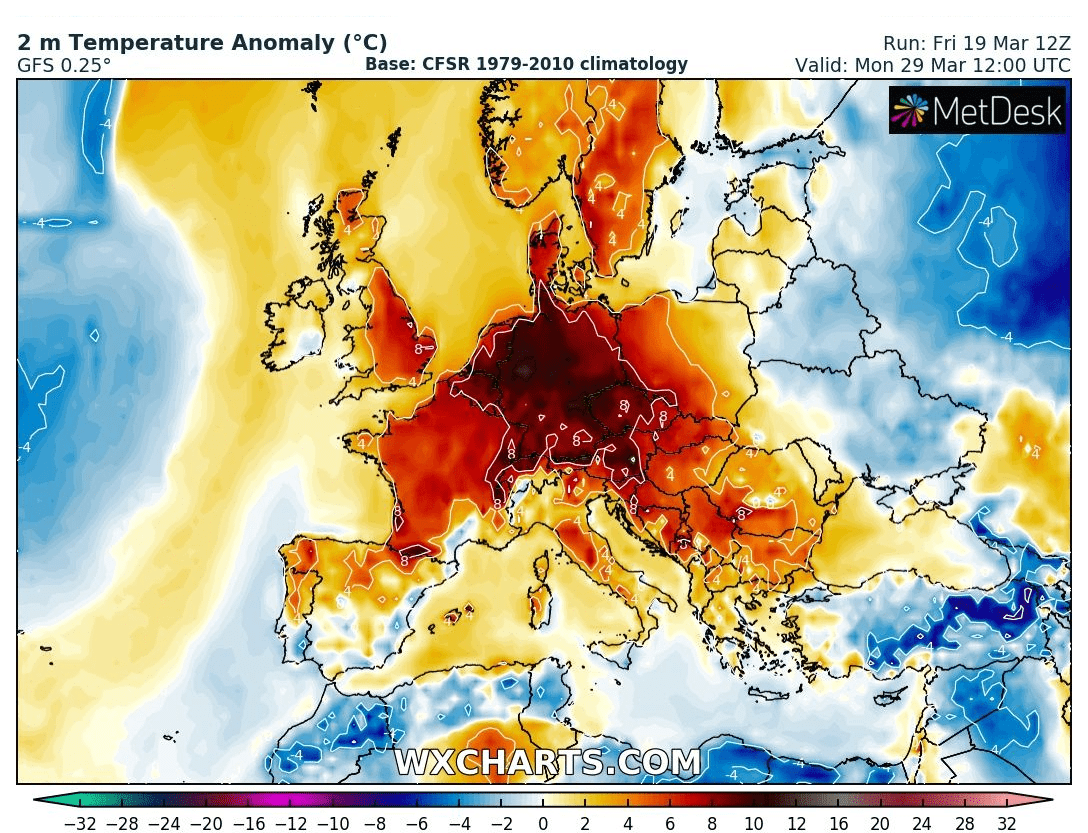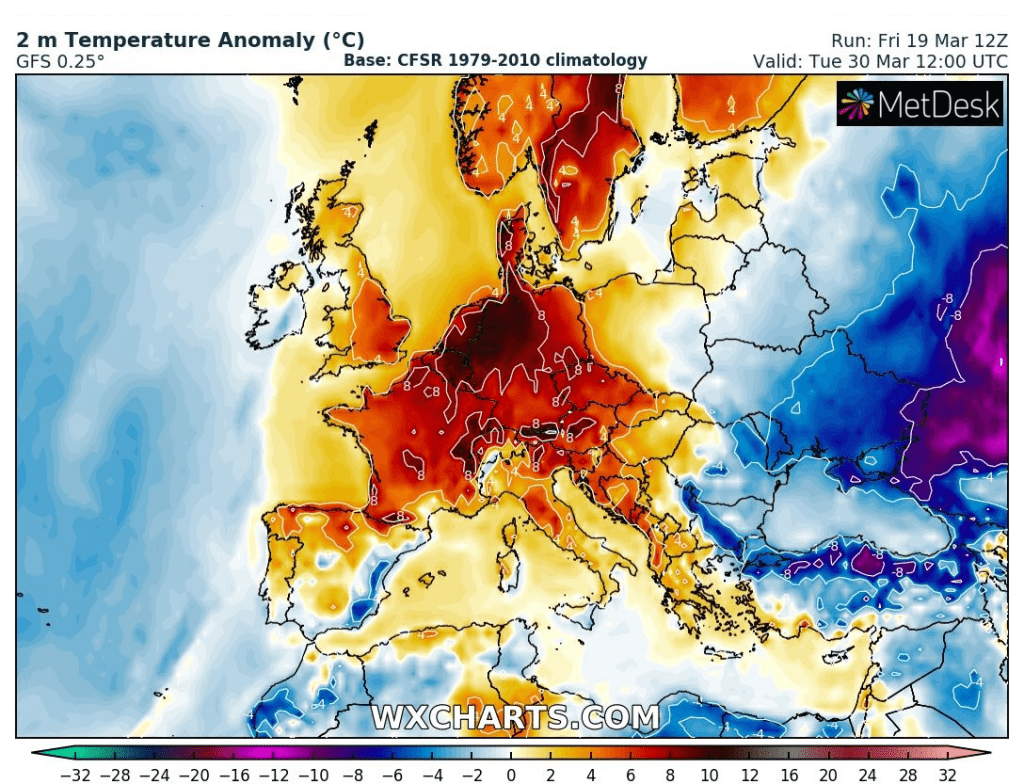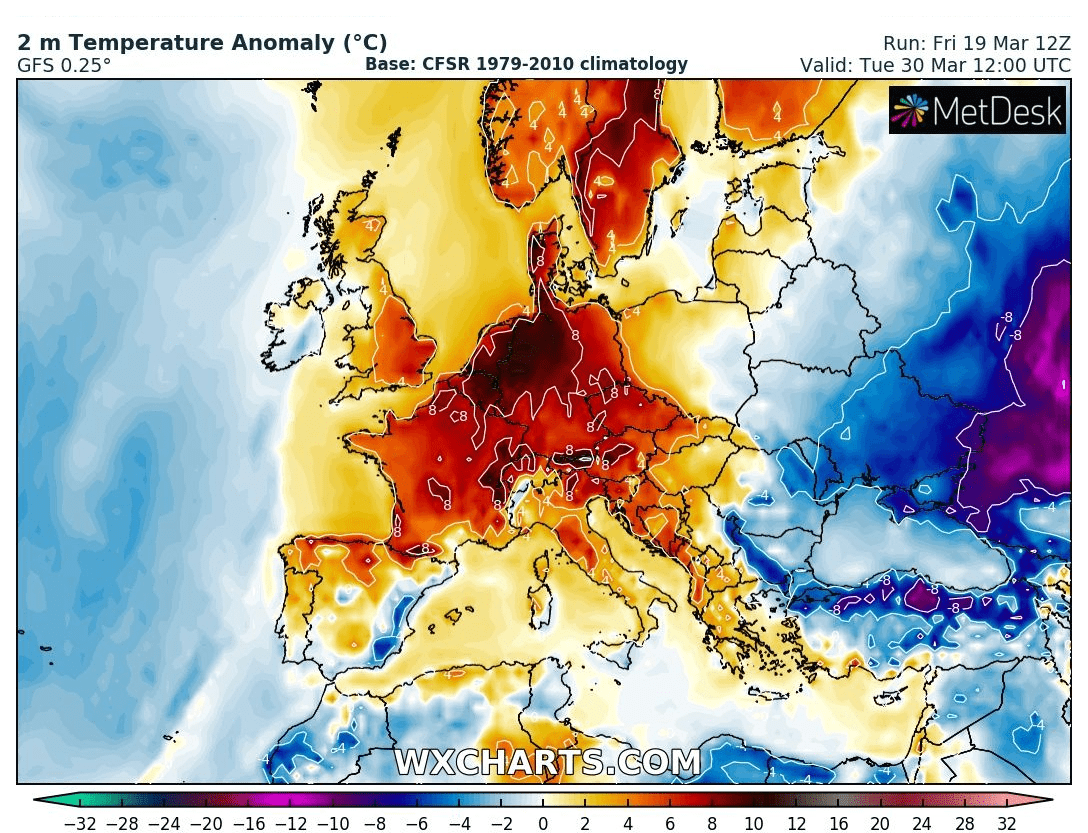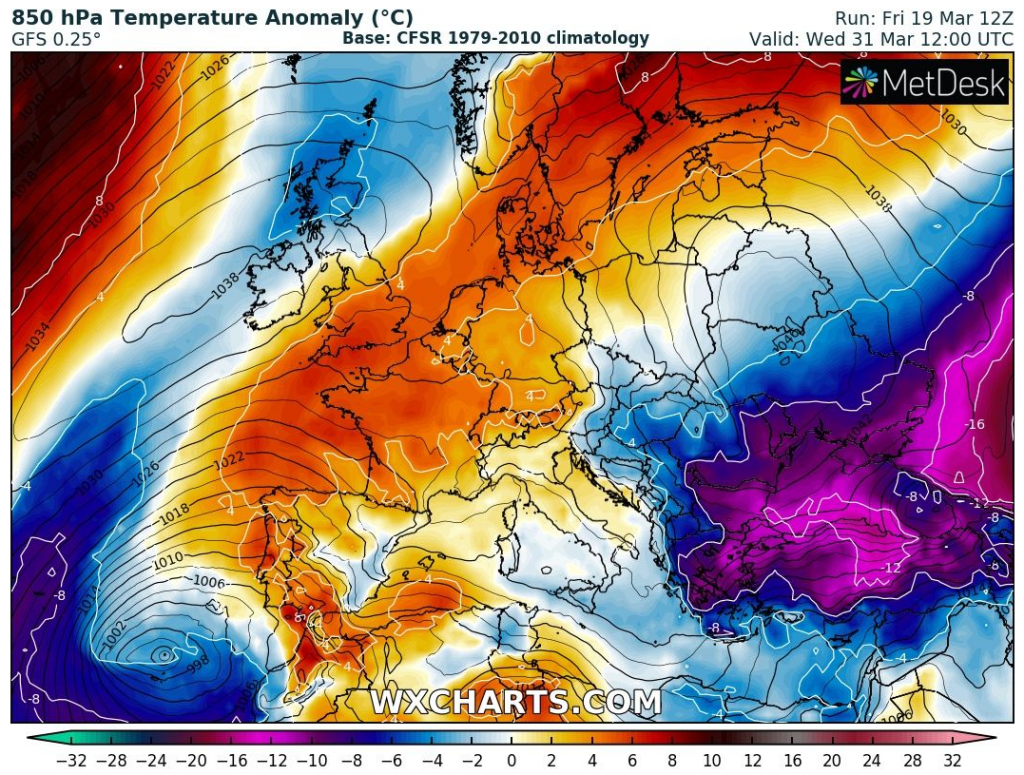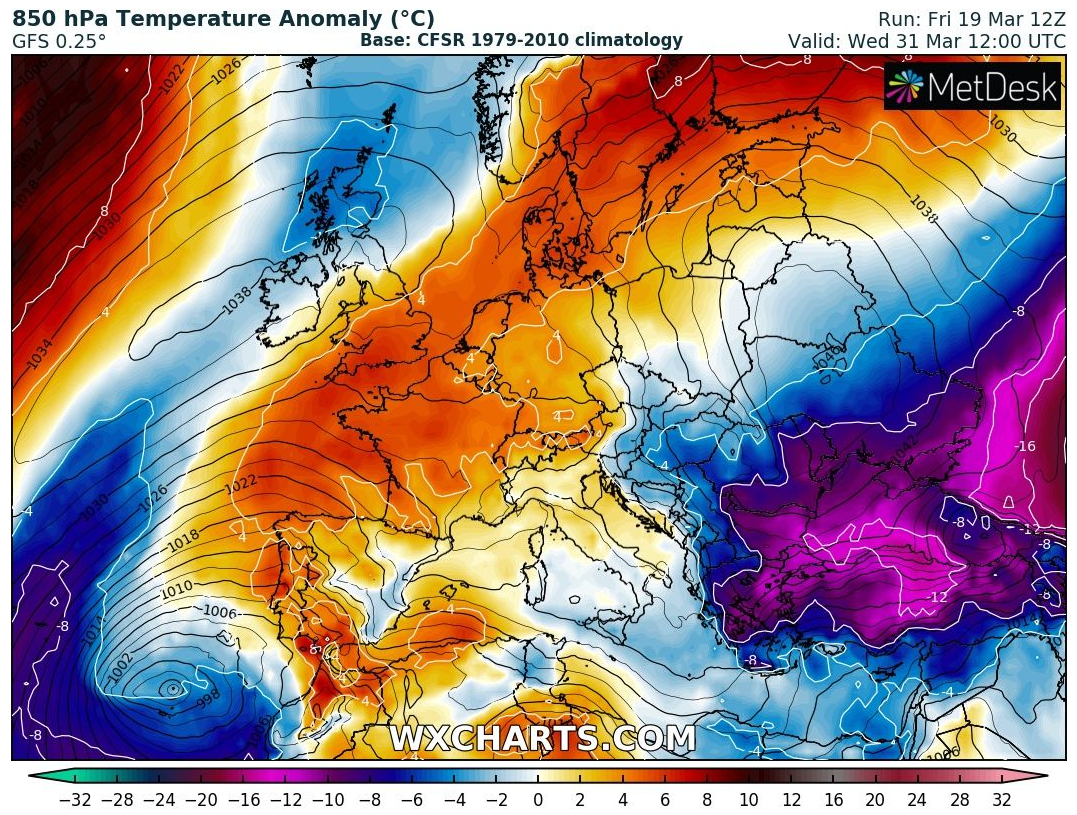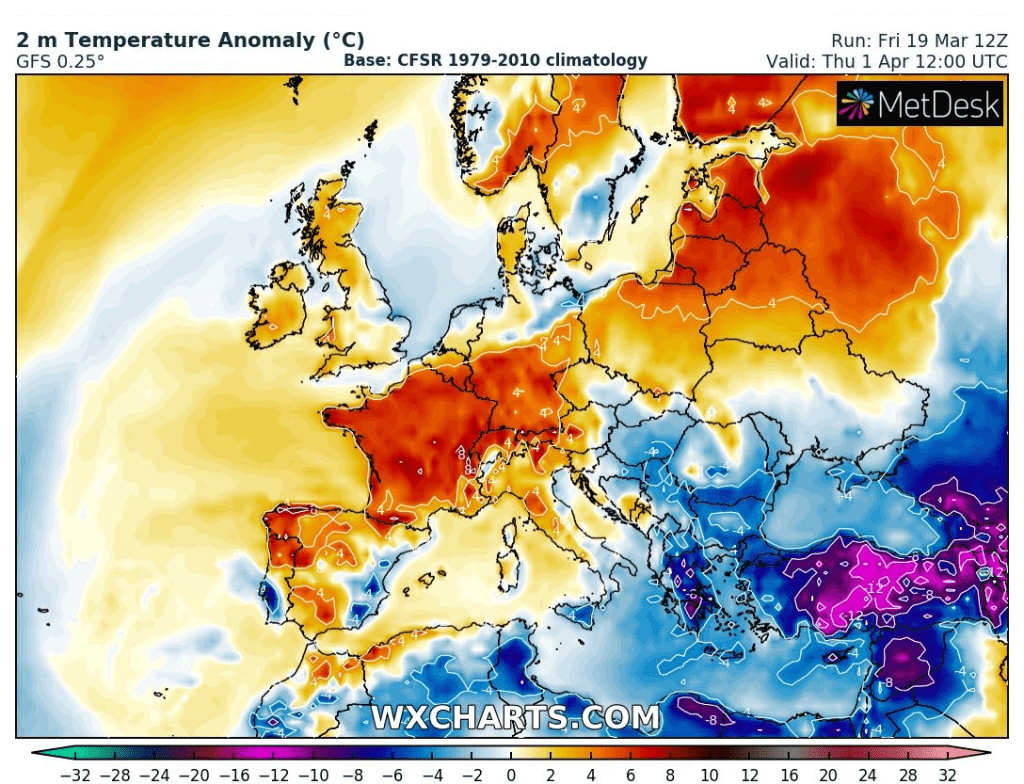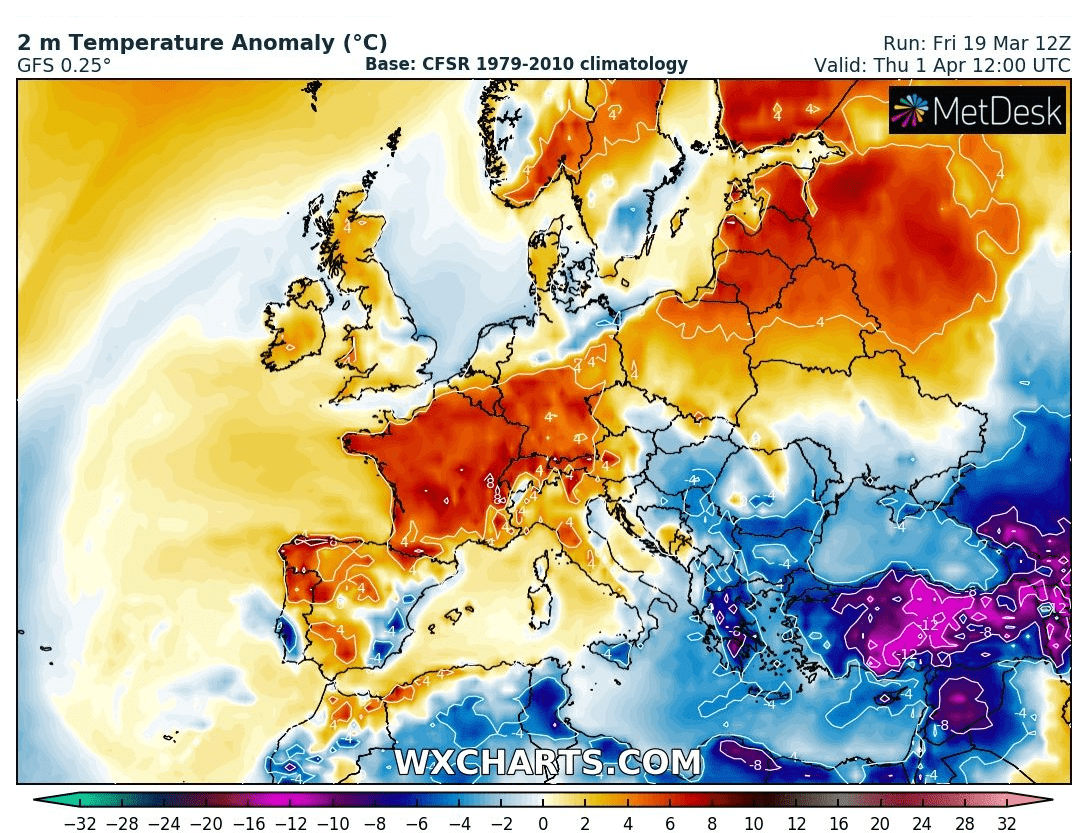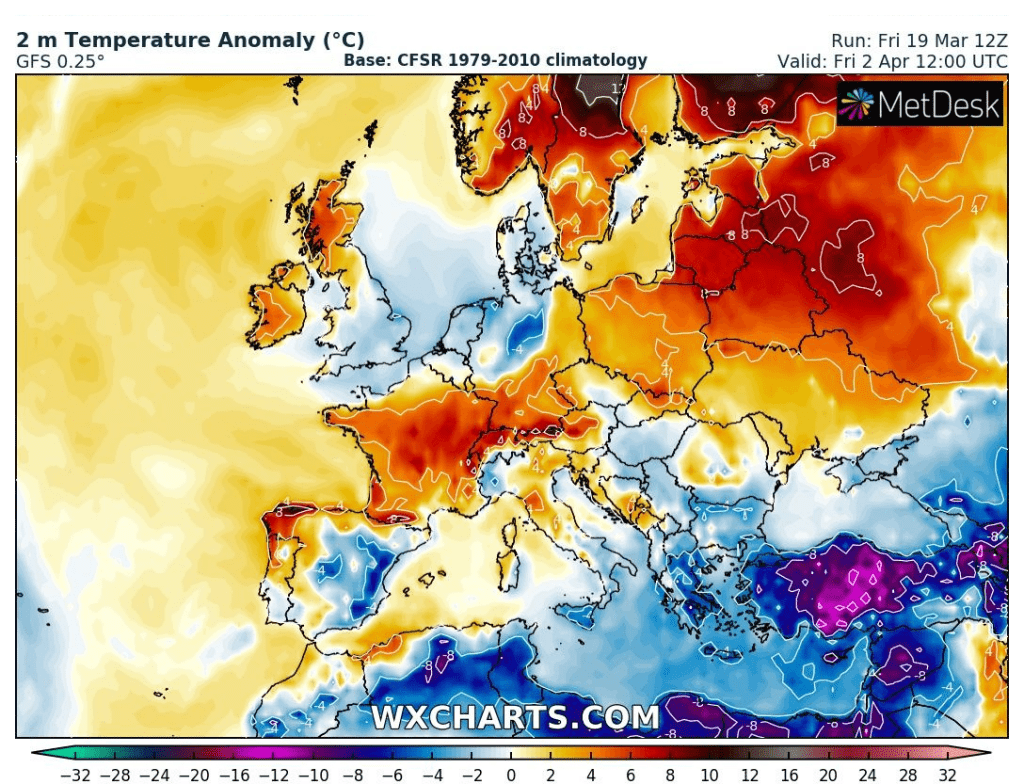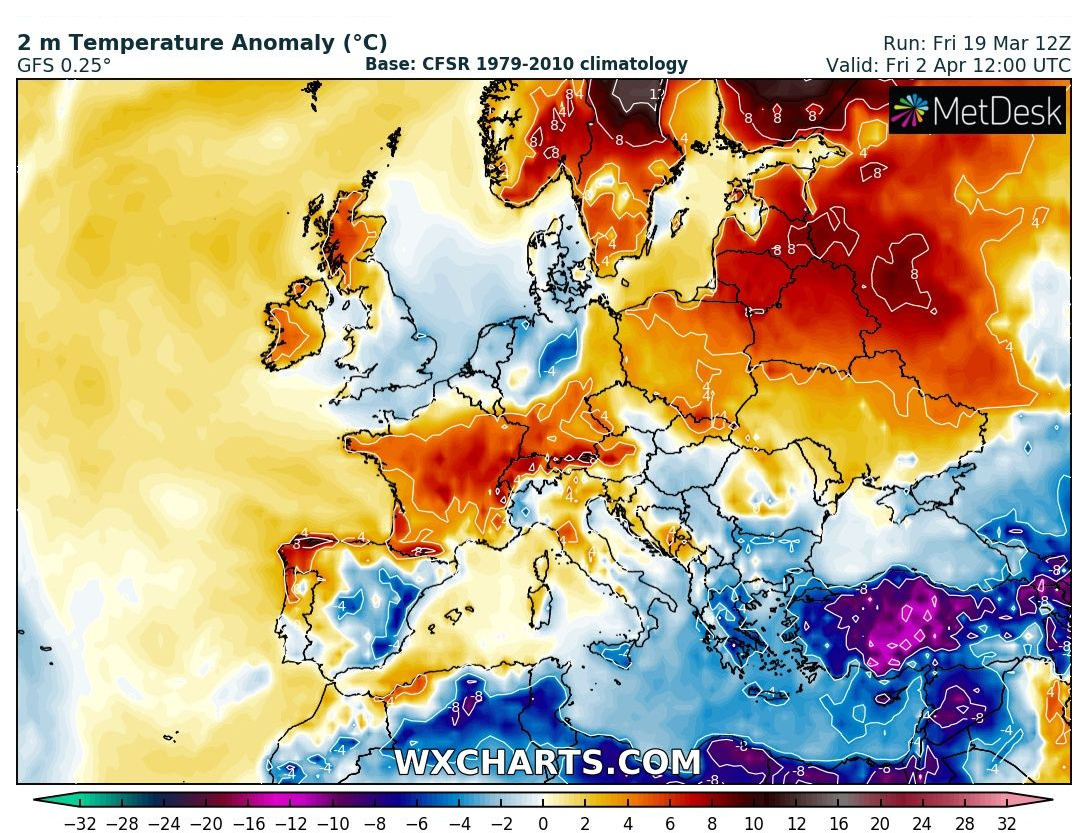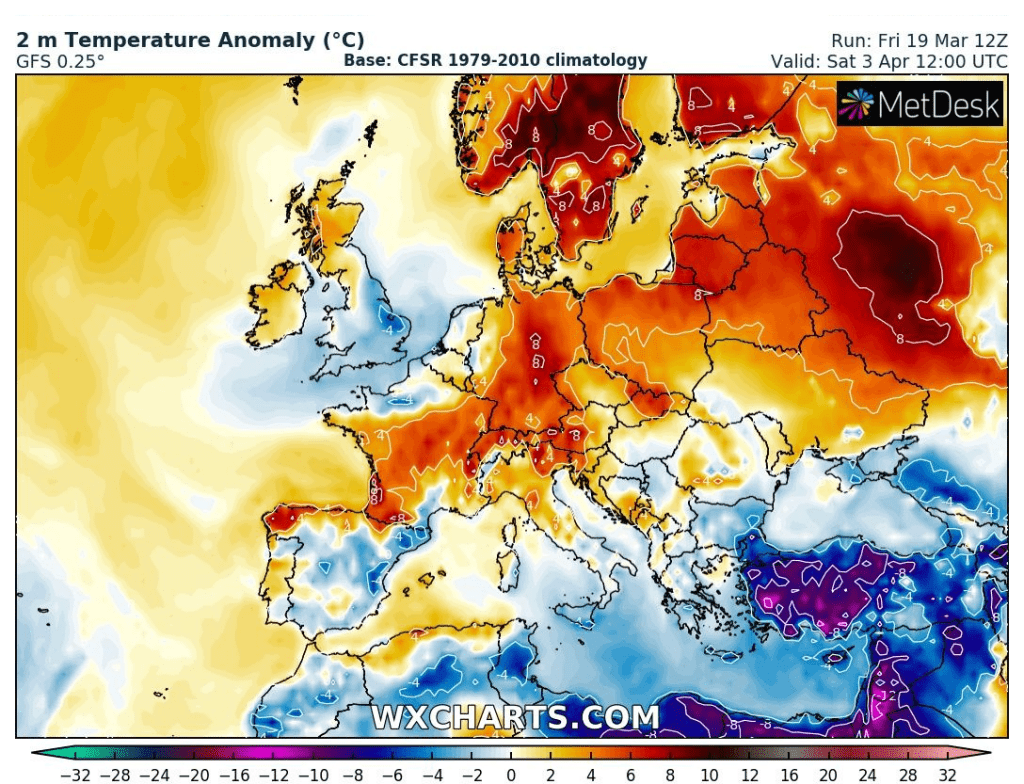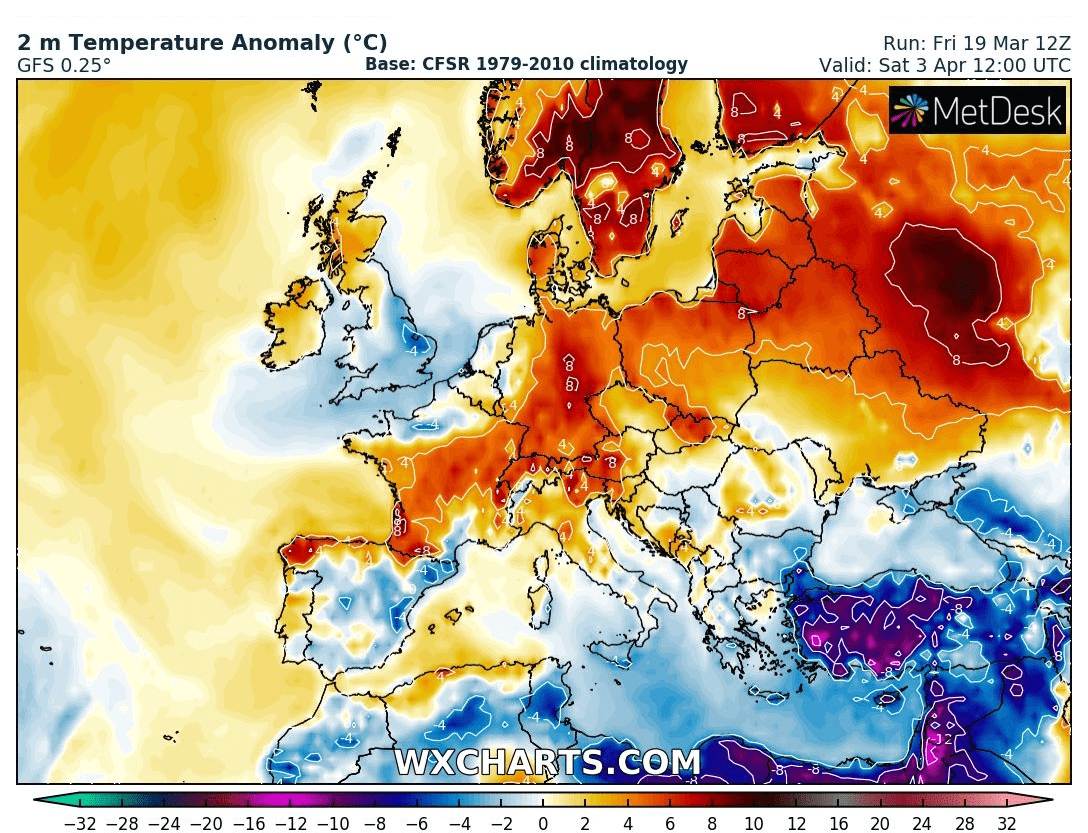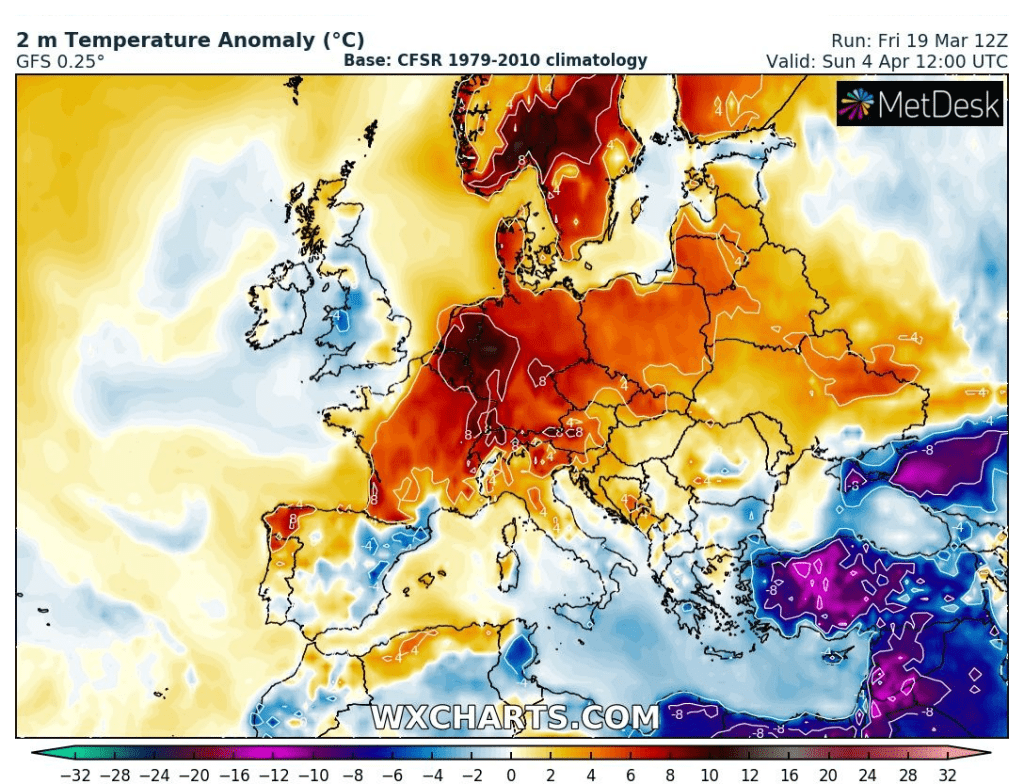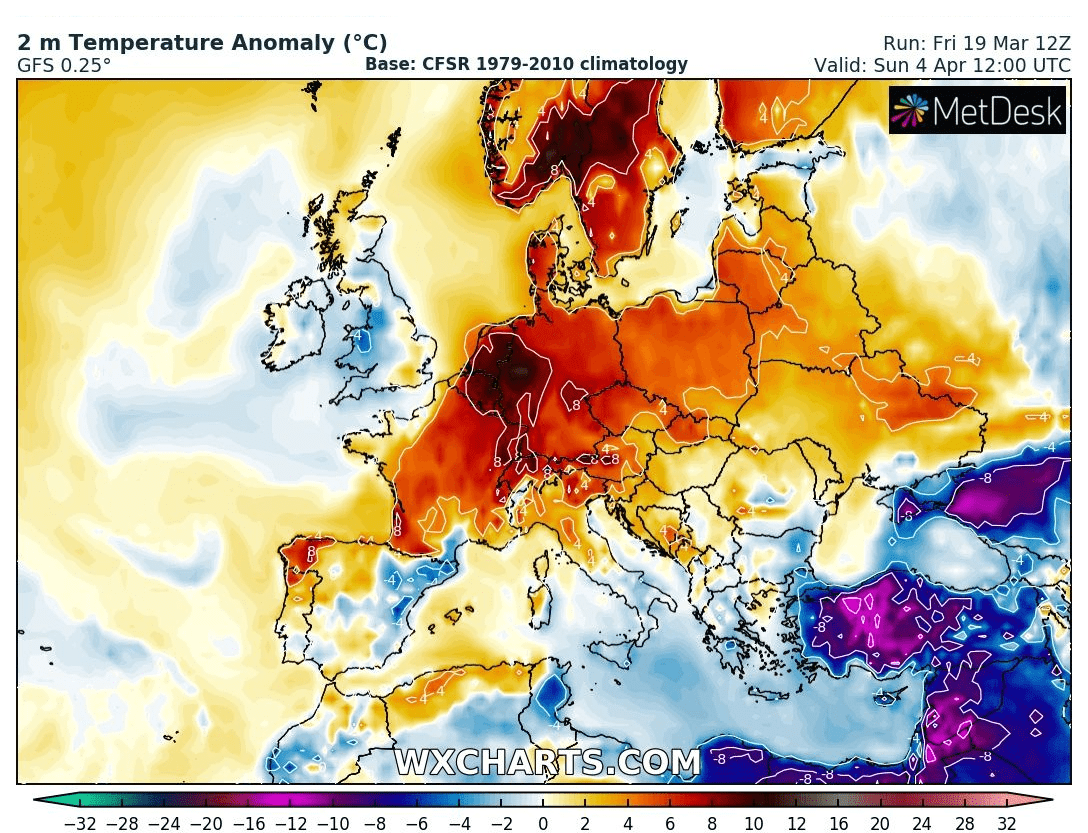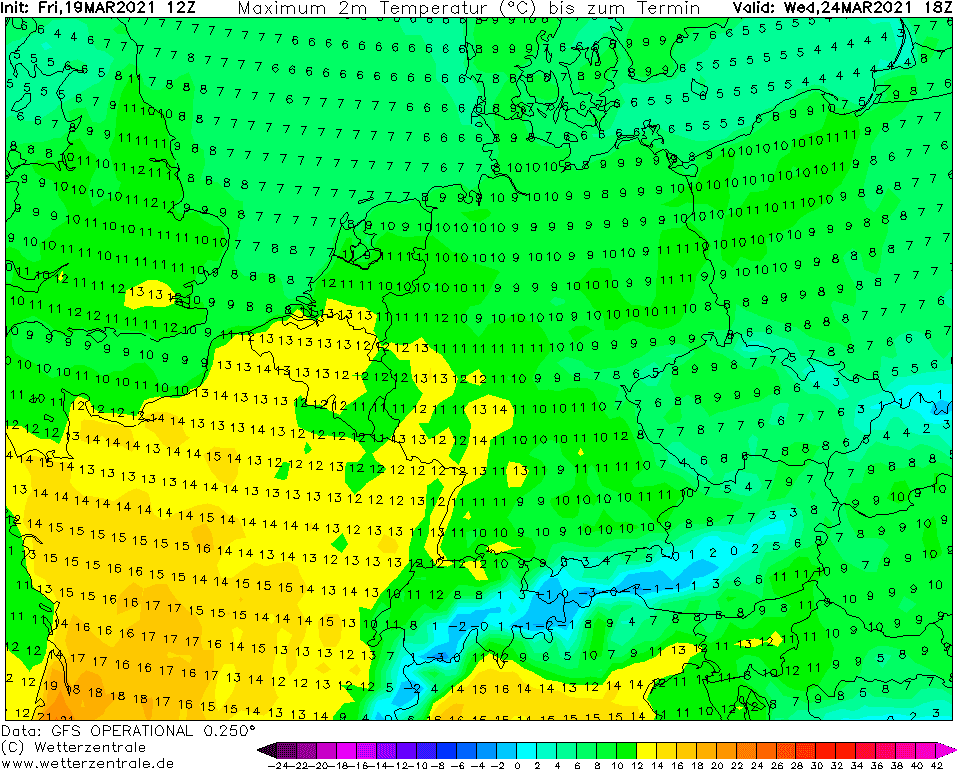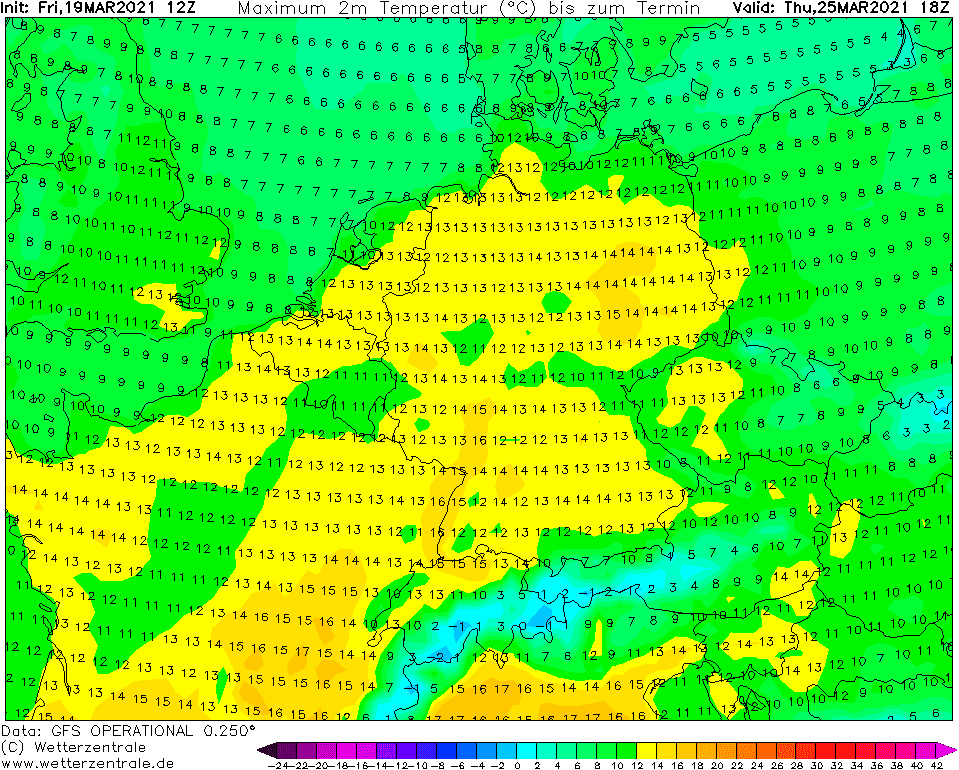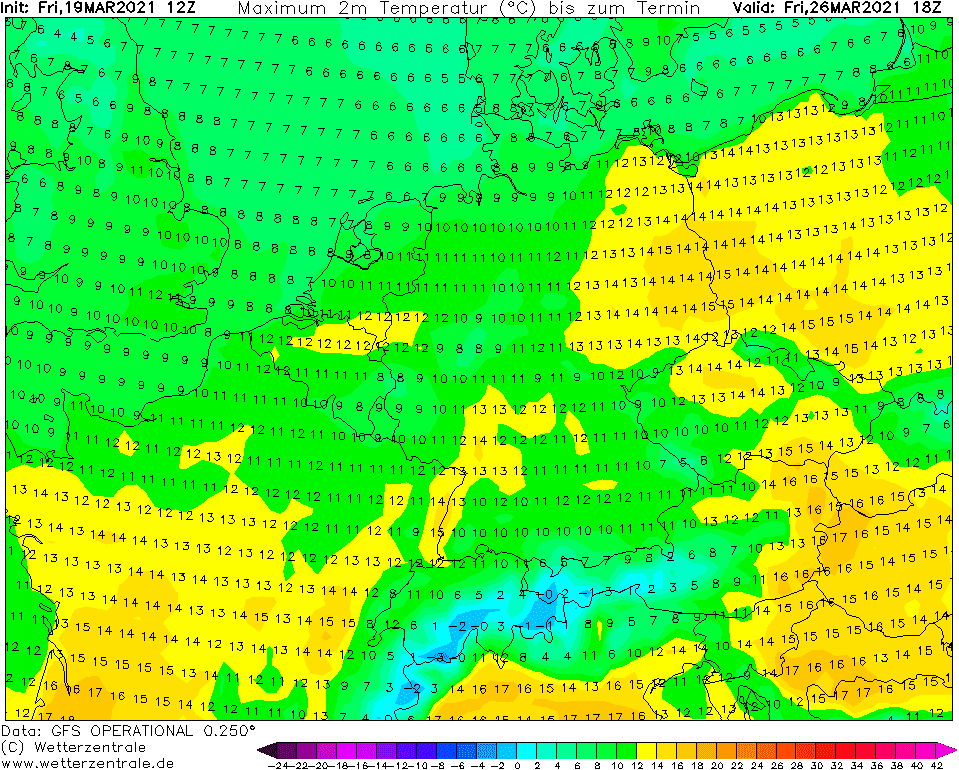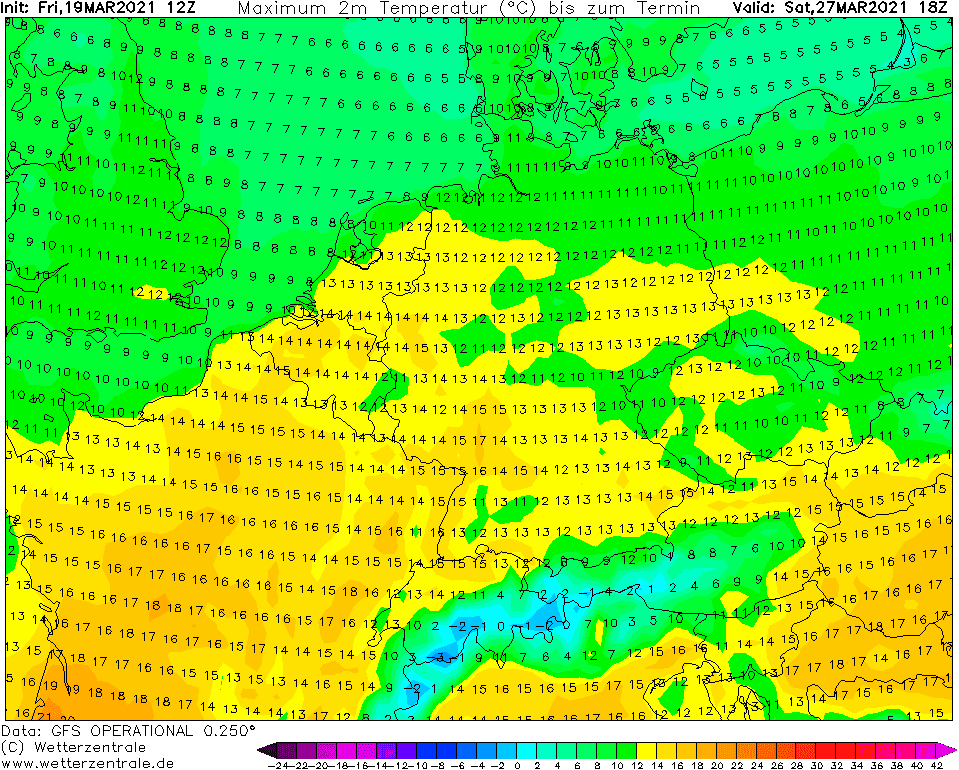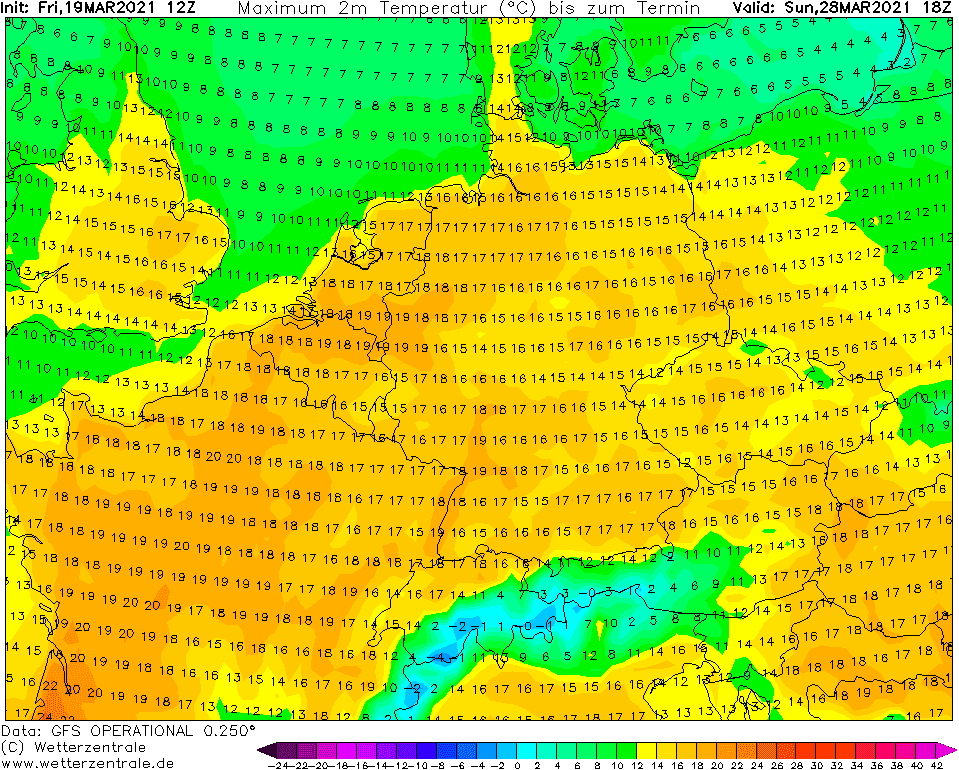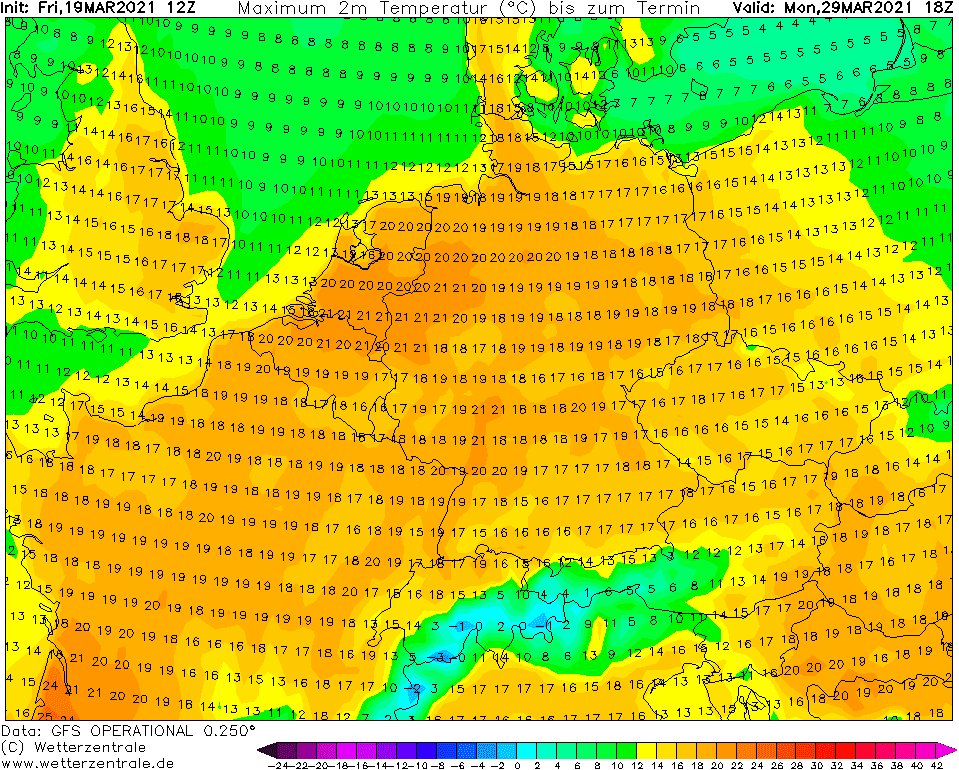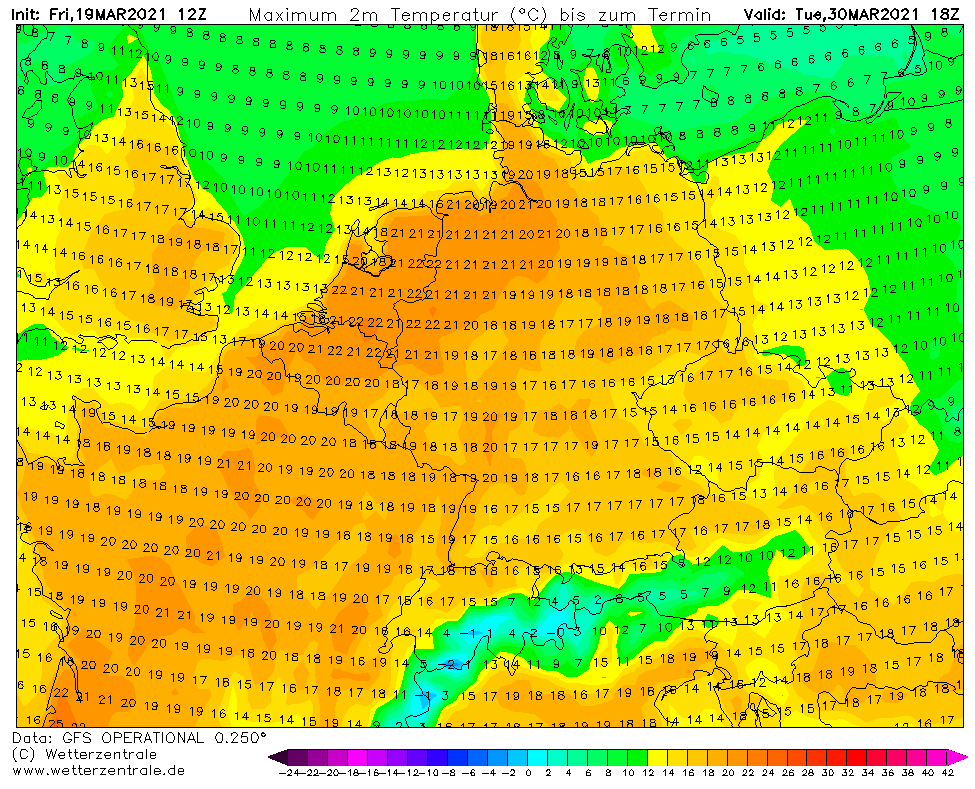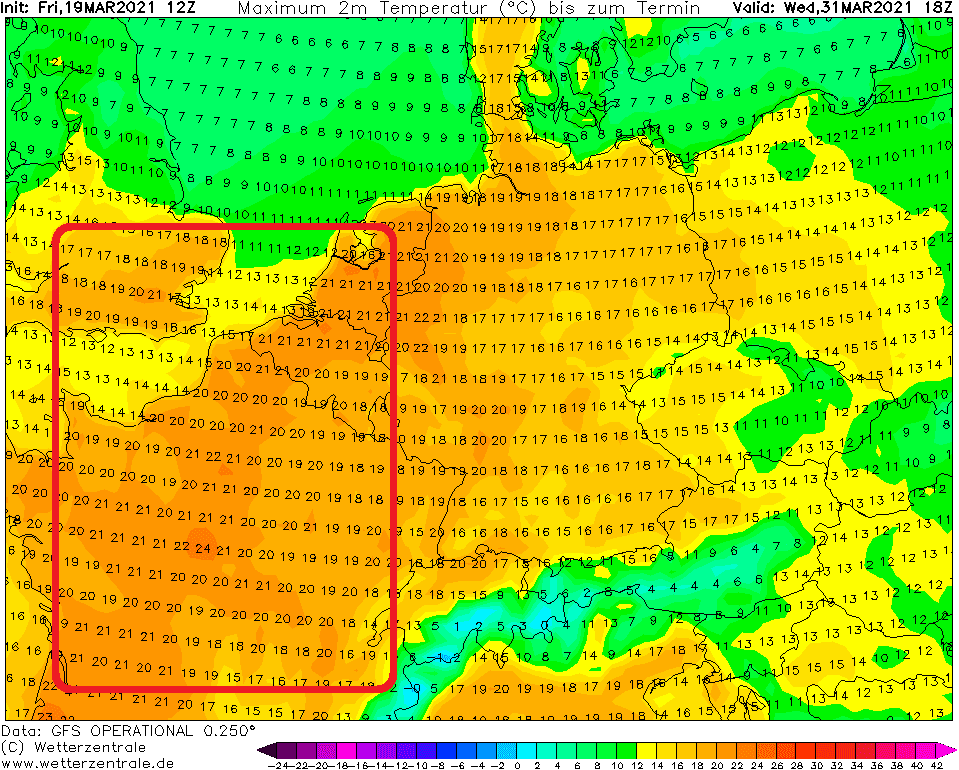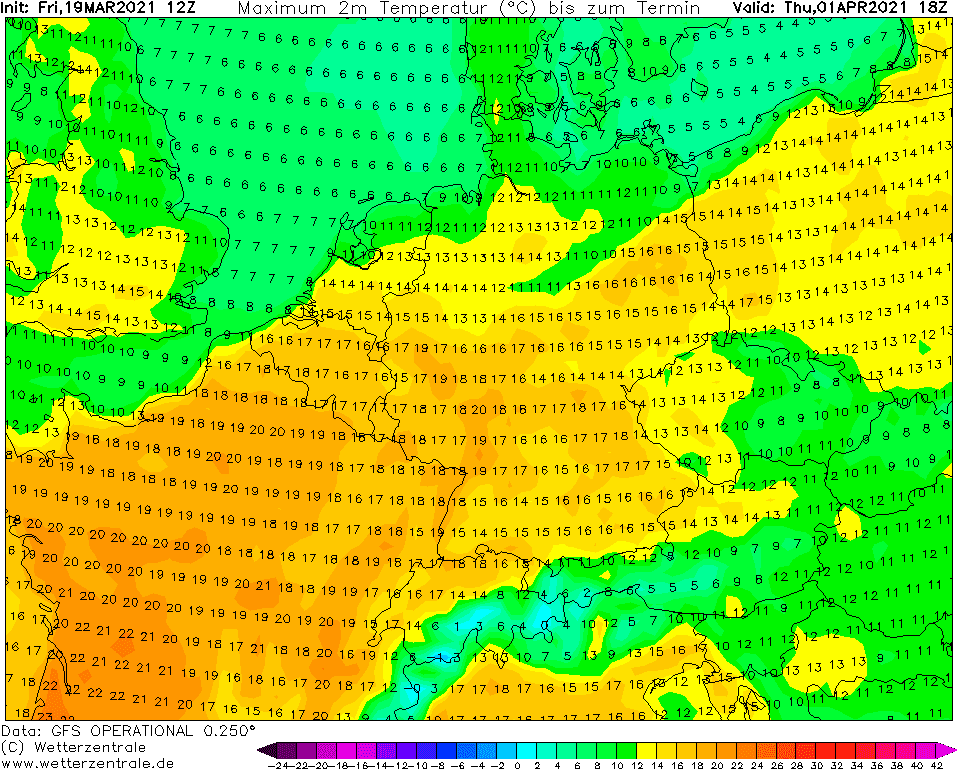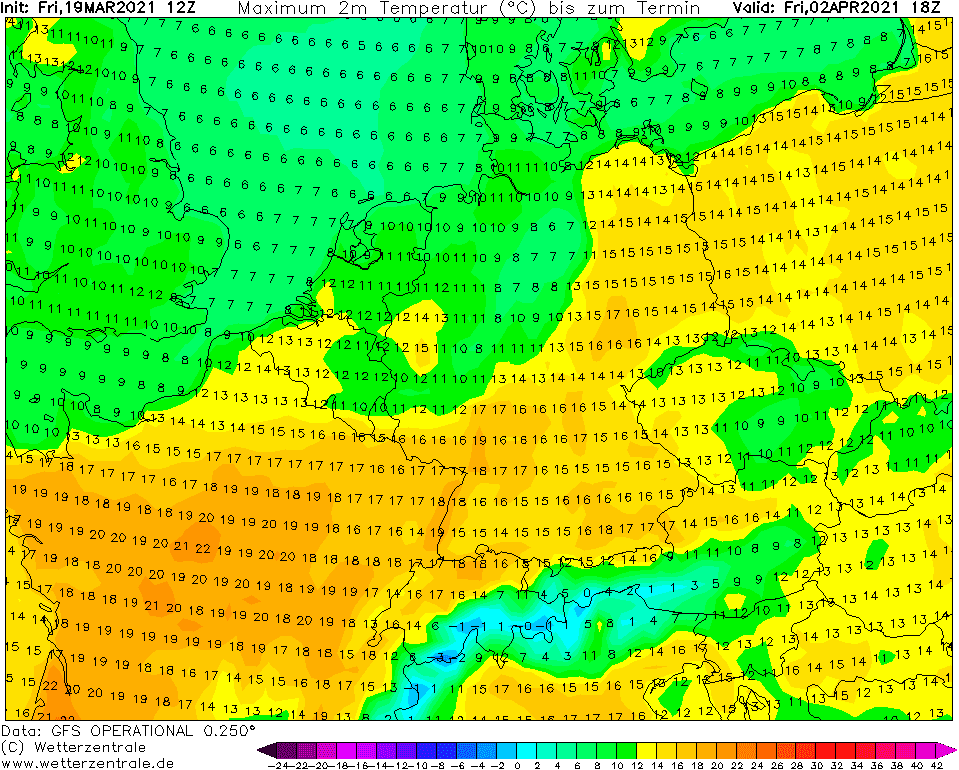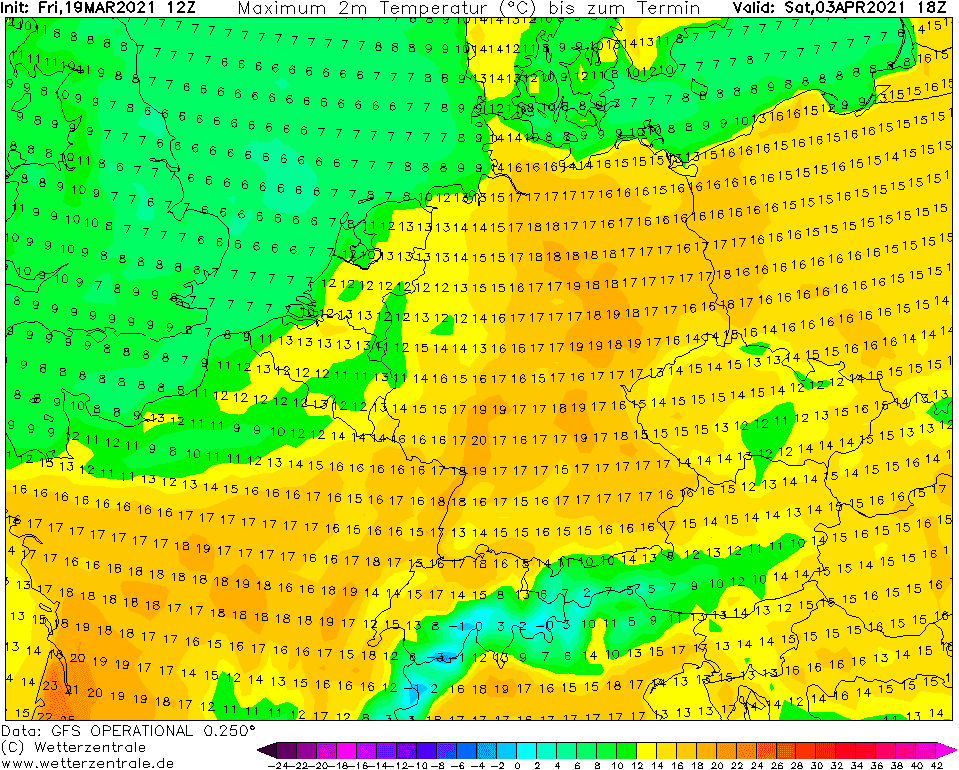 Read more: