Tropical activity outlook until 11. April: N Australia, SE Africa, SE Asia and S India in a risk + current storms
According to forecasts of tropical activity for next 4 weeks from ECMWF, tropical cyclones should hit mainly northern Australia, southeastern Africa (mainly Madagascar, Mauritius, Reunion and Mozambique), southern India and Sri Lanka and typhoons are possible in parts of Southeastern Asia.
Thanks to warmer north of Idian ocean and west of Pacific ocean, tropical storm activity will be shifting slowly northward, in comparison with previous weeks and months of winter season and after severe drought in Myanmar, Thailand, Cambodia, Laos and Vietnam /https://mkweather.com/severe-drought-in-thailand-mekong-with-critical-levels-only-around-1-meter//, tropical activity should gradually ends an unseasonably period of severe drought.
In northern Western Australia and Northern Territory, Australia, appears a possible tropical activity the strongest.
Currently, remnants of Cyclone Habana are shifting towards Mauritius, Reunion and Madagascar in Indian Ocean and after a disturbance, the next possible tropical depressions or tropical storms should appear in southeastern Africa, including Mozambique or northeasternmost parts of South Africa.
The first tropical activity of a spring season should appear over Sri Lanka and southern India at the end of March and at the beginning of April 2021 and from the south, until Summer 2021, season of drought will be gradually alternated by monsoon season.
Some activity is detected for Oceania, eastern Pacific and even, near Brazil or in Far East, but it will be probably only local noise or cyclones with stronger local manifests, near a tropical depression status. Some activity is possible near Somalian Peninsula, too.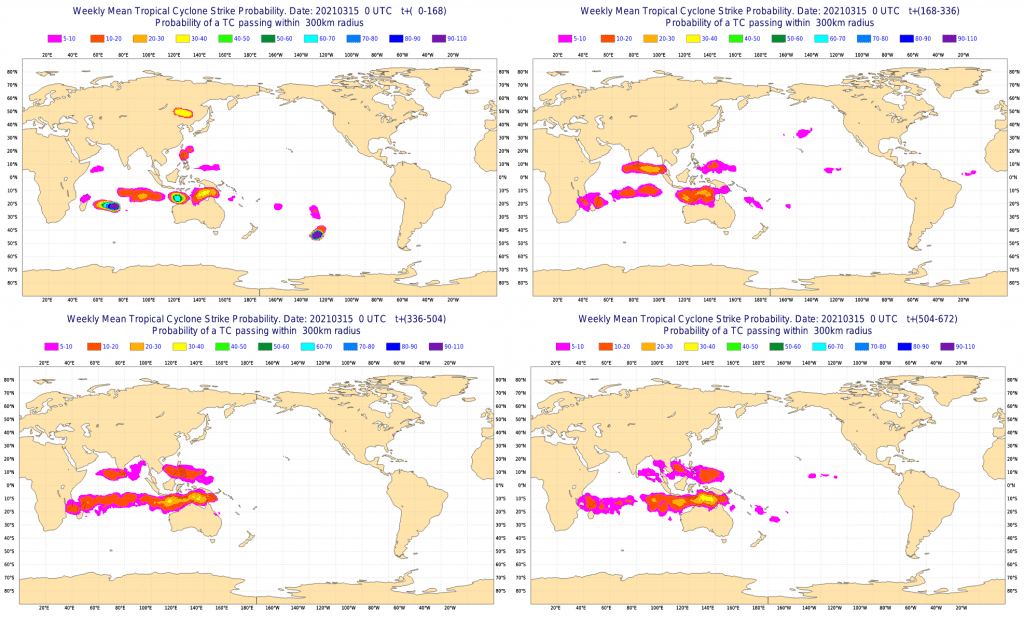 ECMWF 4-week forecast for tropical depression development for next 4 weeks
/Source: https://www.ecmwf.int/en/forecasts/charts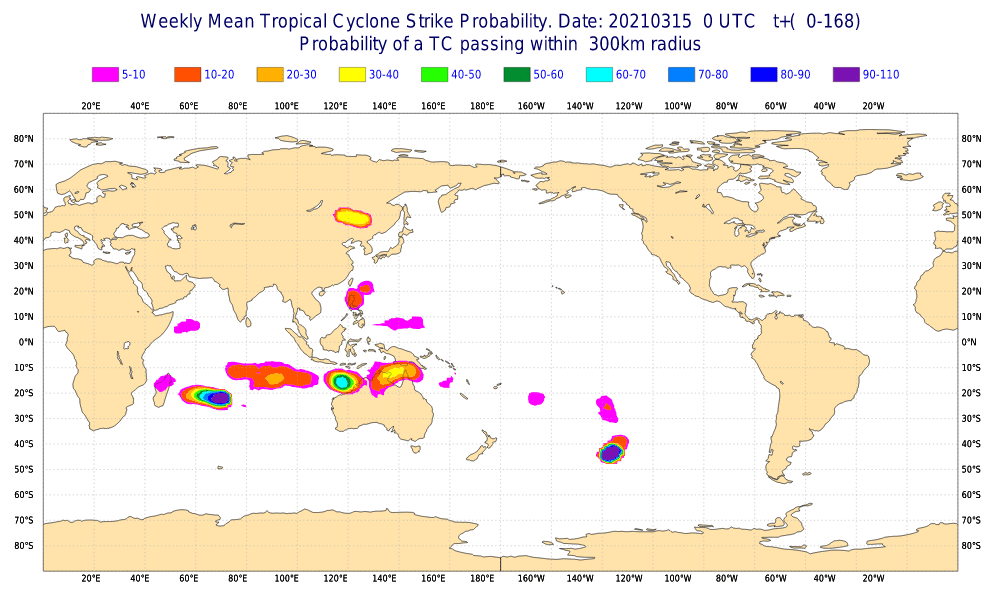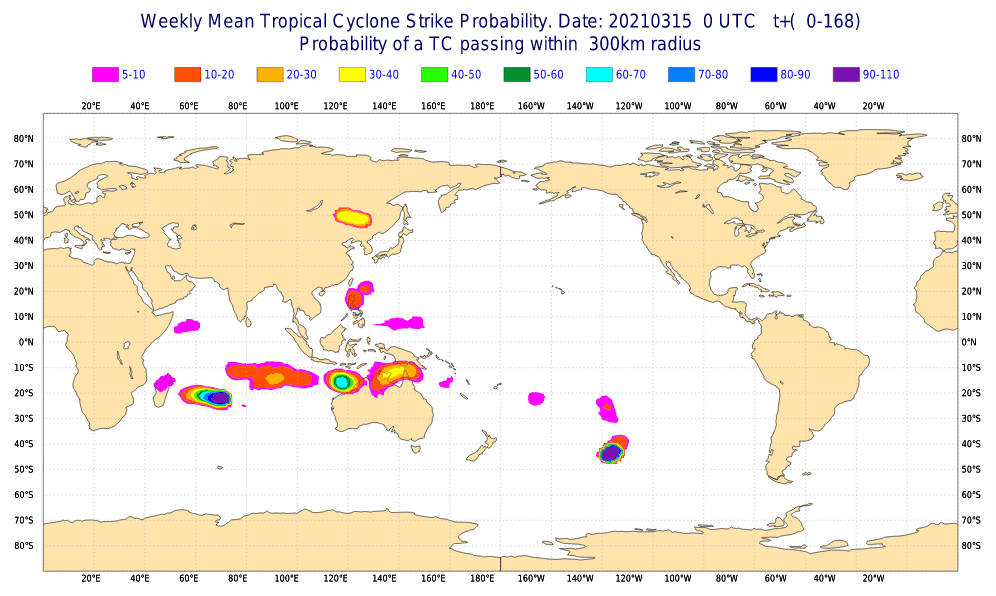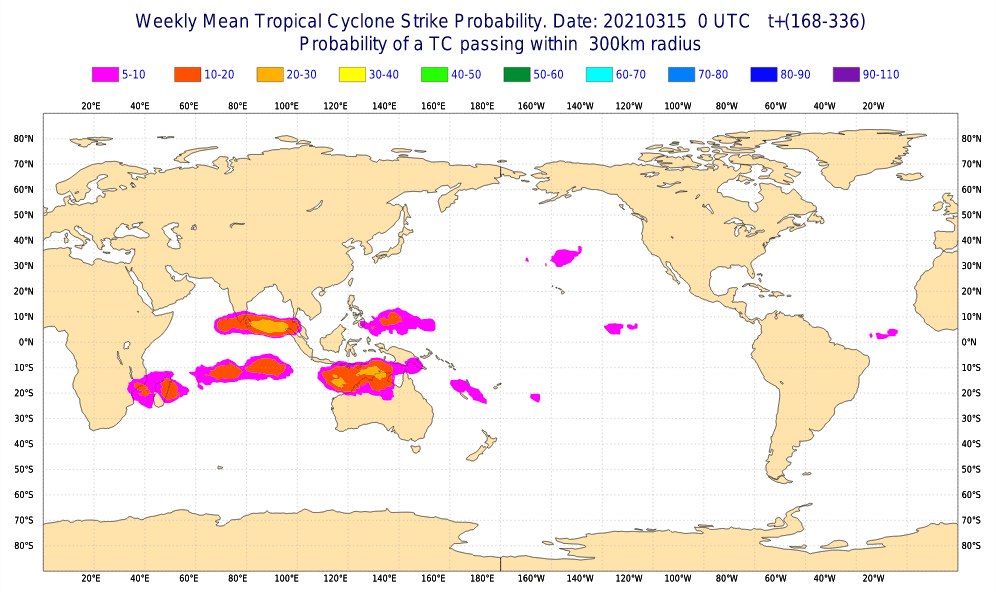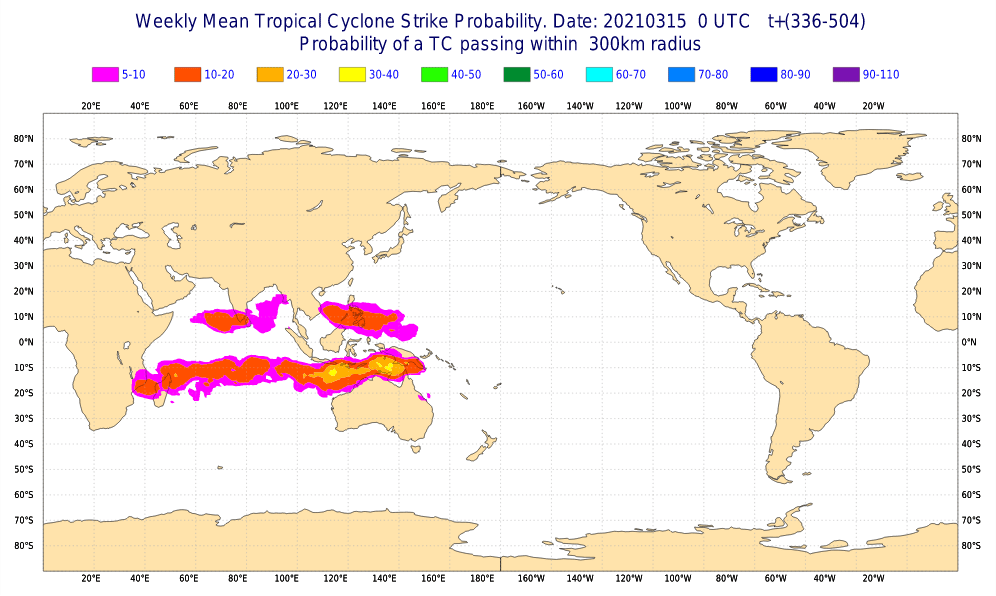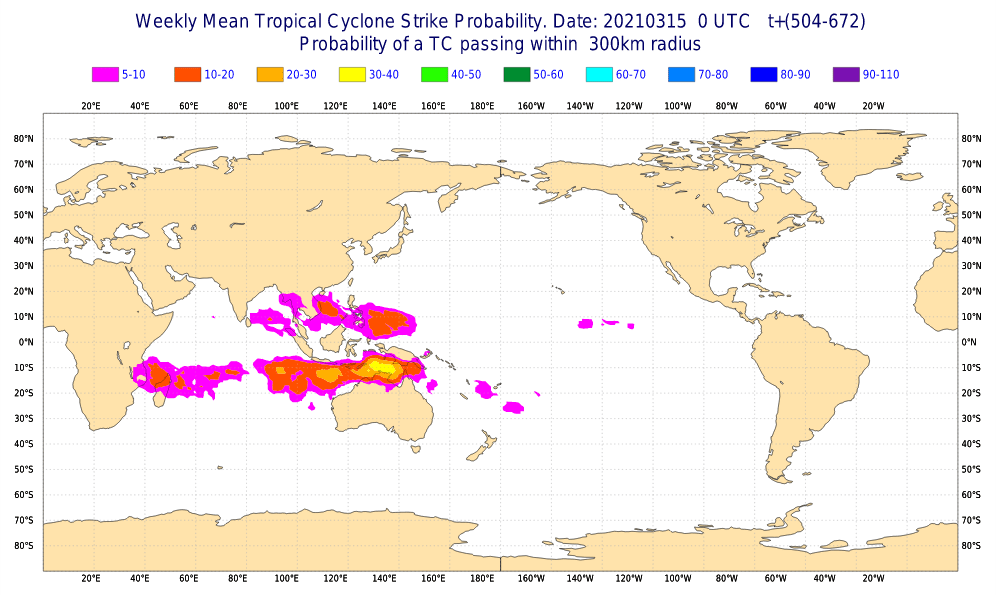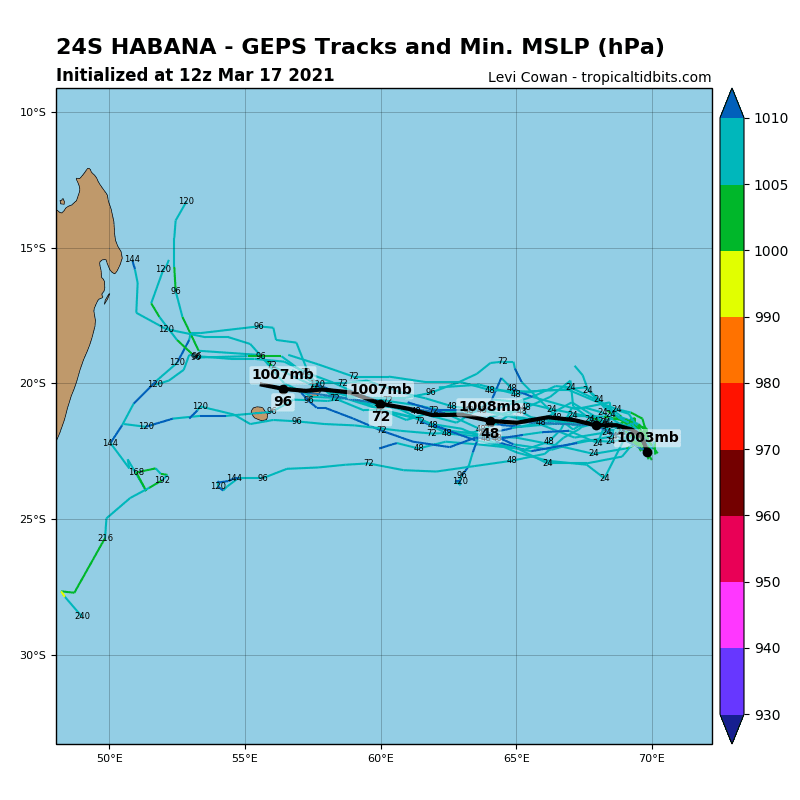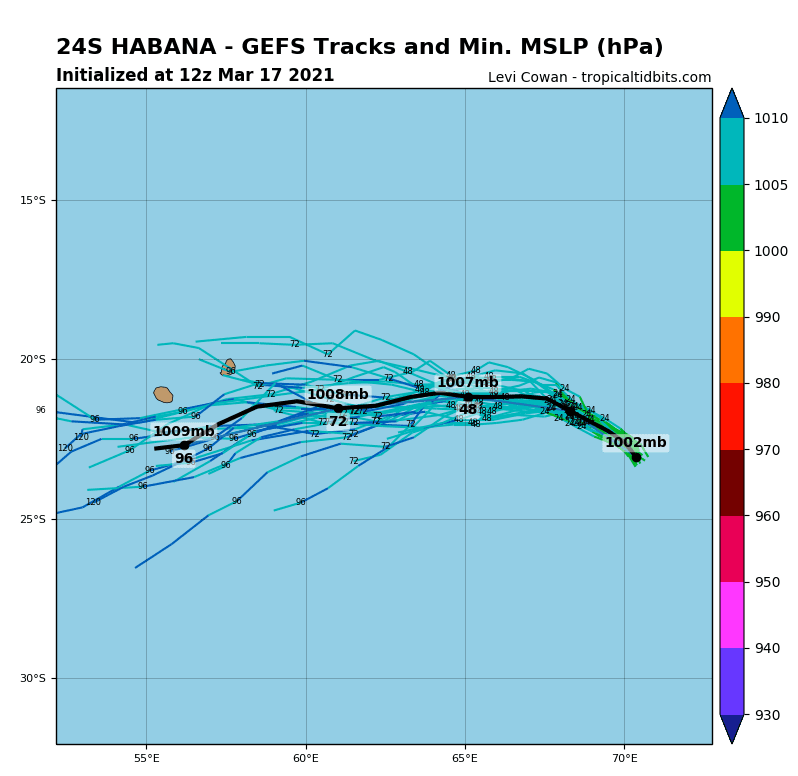 Read more: