Summer and stormy start of April 2021 in the UK, France, Germany and Benelux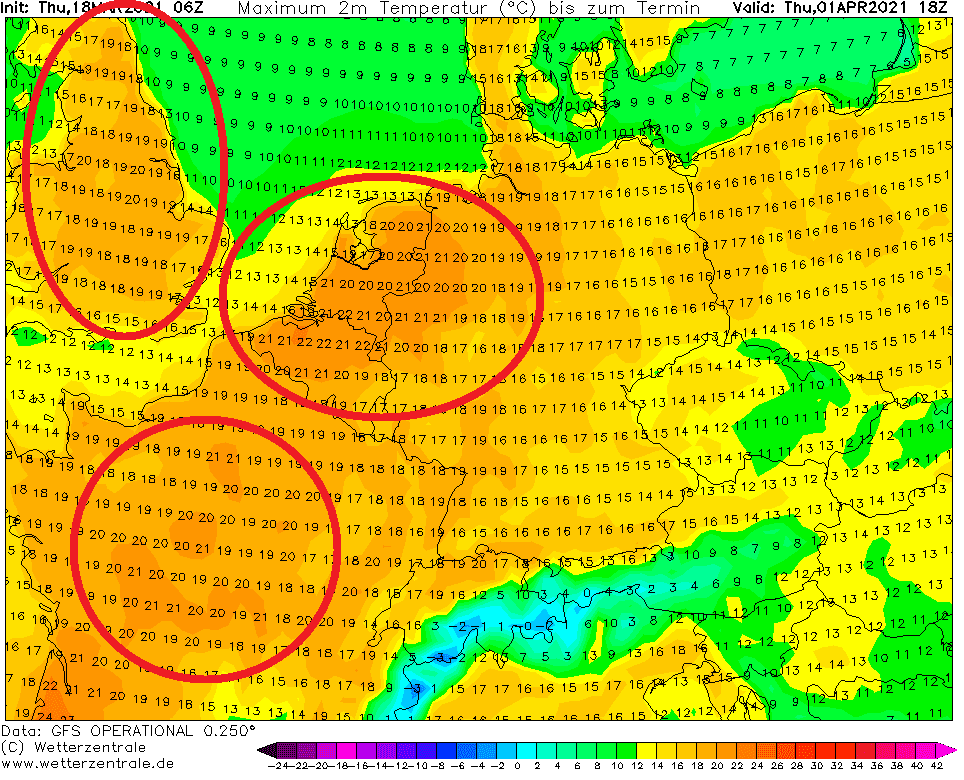 Already in the last articles we have announced period of extremely warm weather in Europe during the last March 2021 days in Europe, with maximum temperatures regionally, mainly in France, Germany and Benelux above +25°C /https://mkweather.com/the-first-summer-heatwave-25c-and-powerful-storms-on-cold-front-already-at-the-end-of-march-extreme-weather//.
Acording to the newest outputs of GFS, situation is even more interesting, because almost summer temperatures (+25°C) are according to estimates possible in the UK – extremely warm won´t be only in southeastern England, but too in southern Scotland.
Extremely warm air should move above large parts of western Europe in warm sector of large Atlantic cyclonic system (warm sector is sector between warm and cold front – on the picture below marked as red triangle).
Before an arrival of warm sector, morning temperatures are often very high thanks to warm front with rain or cloudiness and if conditions allow, the next day, is in very sunny in hot and extremely dry air. Sunshine after cloudy and extremely warm night often warms up an air masses over the region with often result of temperature records in the region of warm sector.
Temperatures around +22°C on GFS maps for Benelux means, that rarely, should be reached summer day, with +25/+26°C maximum temperatures in the region, similar it should be in southern France.
Central France should surprise with +24/+25°C and the UK with +23/+24°C during the peak of this the first serious European warm spell in 2021.
It appears, that after extremely warm air, should come very strong cold front with severe T-storms, therefore, Easter times in western Europe should be very interesting to watch, yet.
Infogrphics: wetterzentrale.de, wxcharts.com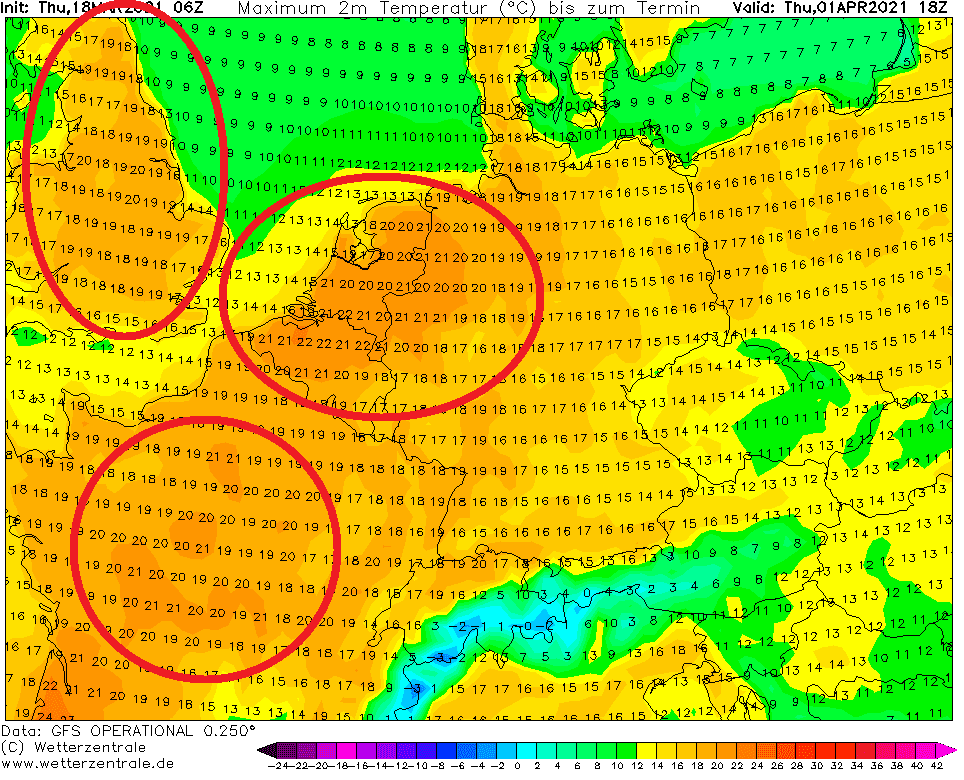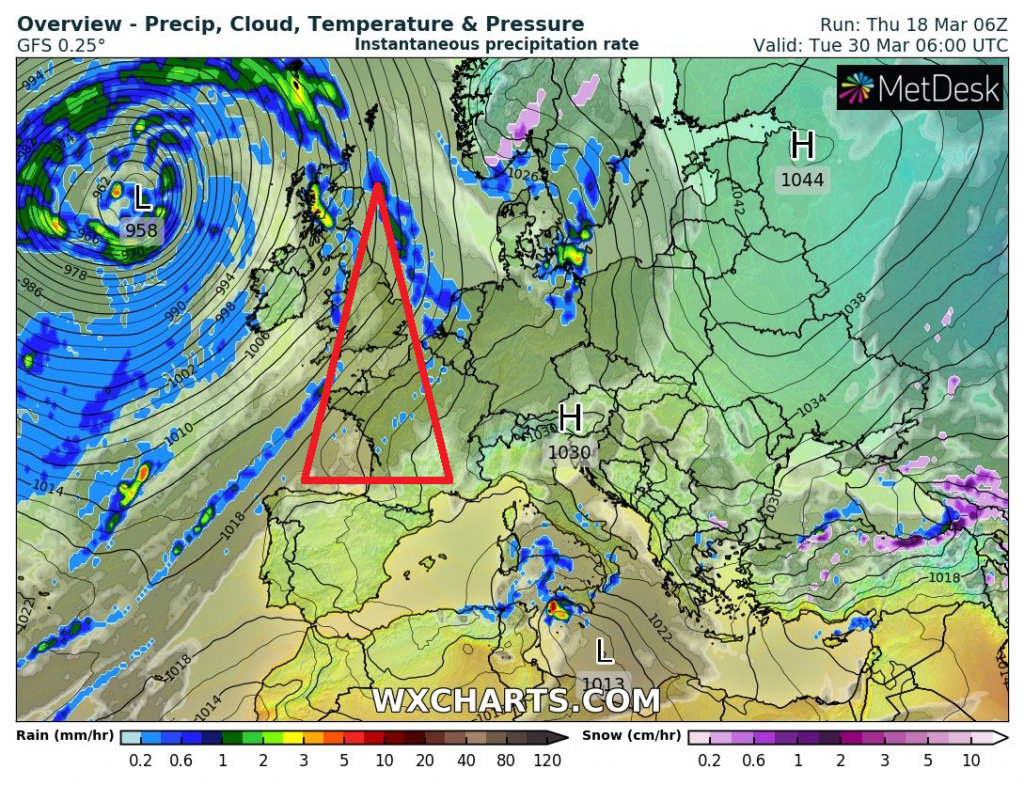 Read more: