52.5 inches / 133 cm snowfall after historic blizzard in Wyoming!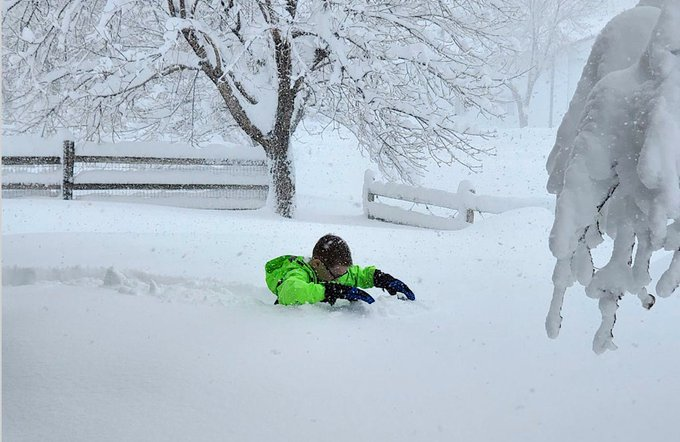 Only in one of previous articles we have informed about extreme blizzard in Denver, Colorado and Cheyenne, Wyoming, with historical snowfall in both capitals /https://mkweather.com/colorado-and-wyoming-see-record-blizzard-historic-snowfall-in-denver-69-cm-and-cheyenne-76-cm//.
Before a snowstorm Mkweather warned last week /https://mkweather.com/denver-hits-the-monsterous-snowstorm-xylia-possibly-the-strongest-since-1885//.
While in Denver and Cheyenne has fallen "only" around 30 inches of snow (69cm and 76 cm), in some parts of Wyoming, blizzard was even stronger, with 52.5 inches (133 cm) of snow in Windy Peak in the Laramie Range /https://www.accuweather.com/en/winter-weather/record-snowstorm-tops-50-inches-wyoming-colorado/915348/.
Winter season 2020/2021 largest snowstorm caused widespread power outages and sparkled chaos mainly in eastern Colorado and southeastern Wyoming at the weekend and early this week.
Only a few days after historic snowstorm, spring temperatures above 62°F / 17°C are in Denver forecasted.
The next snowfall period in the region is forecasted between 20.-25. March 2021 and therefore it appears, that winter season 2020/2021 will be in southern Rocky Mountains long.
The USA report a big problem with avalanches in February and March 2021 /https://mkweather.com/deadly-avalanche-season-in-the-usa-the-worst-forecasts-in-history// and deadly trend is expected to continue during the next weeks.
Spring´s warming up should initiate avalanche mechanisms and death toll this year should reach the first time in history more than 50 in the USA.
According to Mkweather Spring 2021 forecast for North Amercia, explosive tornado season is expected in Midwest /https://mkweather.com/spring-2021-forecast-for-north-america-2021-mk//, with the first serious synoptic situation during upcoming days /a topic of the next Mkweather article/. Therefore stay safe and watch weather extremes around the world furthermore with us.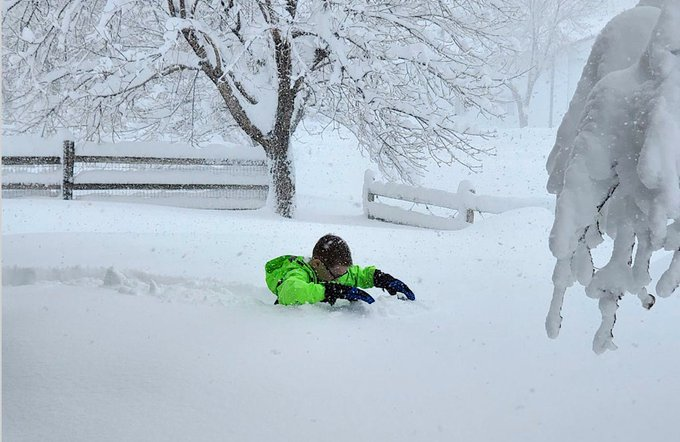 Read more: