Finland -30°C, Czechia -22°C, Belgium -10°C: Siberian air is back
In central Russia, all-time March temperature records wer during last days vroken, with temperatures below -53°C in Siberian cities and air from this region is again flowing above Europe, including western parts.
According to data from International Exchange Database, extremely cold spring weather hit region from Baltic area to France, with really freezing temperatures.
In European Russia, temperatures up to -40°C are still reported and in Finland, Saala Naruska, minimum temperature on Monday, 8. March 2021 dropped to only -29,3°C. Very cold is in parts of Norway, too – Cuovddatmohki reports -27,6°C. In Pajala in Sweden, -24,1°C was measured.
In Central parts of Europe, the coldest was probably in Czechia on Saturday, 6. March, when temeprature in Kvilda dropped to -22,1°C /https://pocasi.blesk.cz/clanek/zpravy-pocasi/671567/cesko-sevrely-mrazy-na-sumave-klesly-teploty-k-22-c-silnice-klouzou-sledujte-radar-blesku/.
Baltic countries / Carpathian and Alpine low situated basins reported up to / below -15°C, Polish lowlands and basins up to -10°C.
-12°C was measured in Romania and Serbia.
Interesting were early spring temperatures in Belgium (Elseborn, -10,2°C) and France (Mourmelon, -9,1°C), what was very close to seasonal temperature records. Cold was on Saturday in Carlsfeld, Germany (-10,3°C), too.
According to the newest forecasts, Central Europe is waiting warm periods between 10.-15. March 2021 and in 3rd March 2021 decade, while between 15.-20. March, the next cold blast from the east is forecasted /update of forecasts in the next articles/.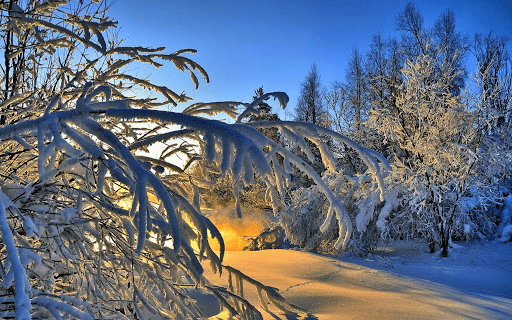 Read more: