Saudi Arabia, Qatar and Bahrain with historically highest March temperatures (+42,8°C, +41,5°C and +40,0°C)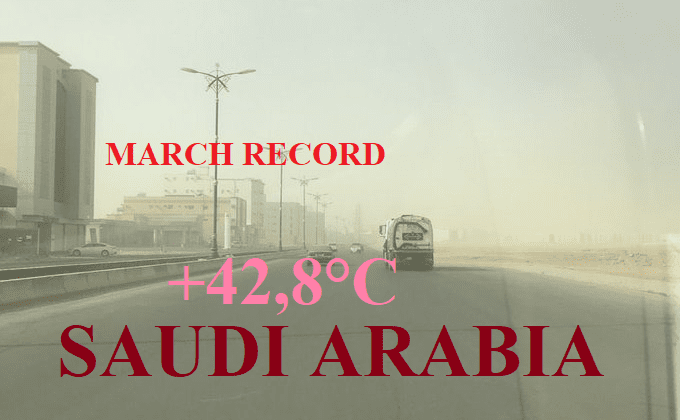 On Thursday, 18. March 2021, extremely hot weather hit central parts of Middle East.
In Saudi Arabia, Qatar and Bahrain, the highest March maximum temperatures ever were reached, although it was almost in the middle of month.
In Dammam, Saudi Arabia, +42,8°C was measured, previous record had value +42,6°C.
In Qatar, Doha, +41,5°C was measured, with previous record +40,0°C.
Bahrain reported +40,0°C in Bahrain, previous record had value +38,1°C.
Series of extremely hot weather is coming only shortly after extremely high temperatures in United Arab Emirates and Oman /https://mkweather.com/the-earliest-40c-in-oman-uae-and-qatar-in-history-united-arab-emirates-qatar-oman-heatwave-pakistan-afghanistan-iran-india-heatwave-temperature-record-oman-united-arab-emirates-qatar-musqat-temperatur/; https://mkweather.com/united-arab-emirates-411c-hot-spring-has-come-very-early//.
Hot weather in the region and early heatwaves in the Middle East and Central Asia were forecasted for spring months in our Spring 2021 forecast for Asia, too /https://mkweather.com/spring-2021-forecast-for-asia-2021//.
According to the newest materials, exceptional heatwave, with temperatures above +45°C hit Sahara last days, what will be a topic one of the next articles.
Hot weather surprised last week other regions with tropical or subequatorial climate, e.g. in San Luis Potosí, Mexico, was on Wednesday, 17. March measured +44,1°C (the highest year-to-date maximum temperature for Northern Hemisphere) or in Thailand in dry monsoon climate +42,4°C (the newest March record). Extreme temepratures in Thailand will be a topic of on of the next articles on Mkweather, too.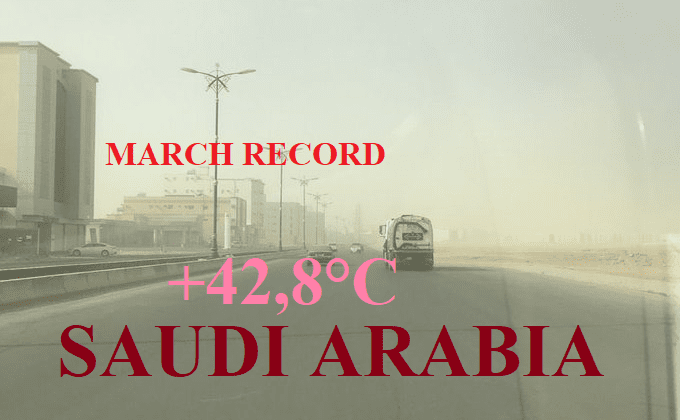 Read more: