The first summer heatwave (>+25°C) and powerful storms on cold front already at the end of March?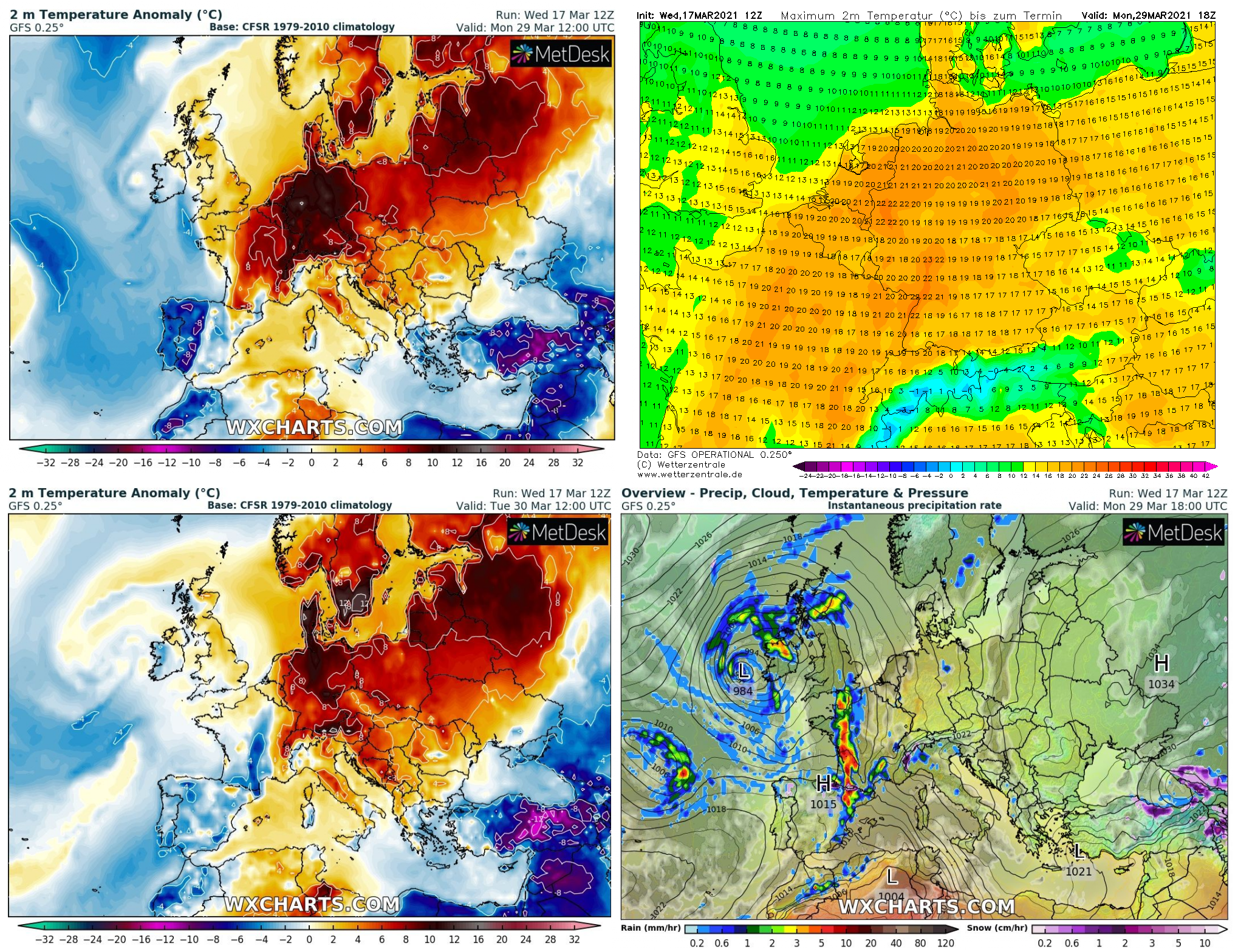 France, Germany and Benelux should already this month experience with the first summer season warm spell, with maximum temperatures above +25°C with the following severe storms on powerful cold front (in Benelux are real criteria for heatwaves little milder such in other parts of continental Europe, although heatwave above +25°C is in the title of this article used only for underlining of a real character of this summer synoptic situation thanks to subsequent possible severe stroms on cold front, ending a warm spell).
Values up to +22°C on GFS maps above parts of Germany according to our estimates mean, that +25/+26°C in the last March days in western half of Germany should be possible, extremely warm air even, should move above northern Germany and Denmark, with possibility of temperatures close to +25°C in Hamburg or continental parts of Jutland Peninsula.
Although, very warm weather is forecasted almost across all Europe, with temperatures above +20°C including the UK, southern Sweden or Baltic region and in Mediterranean temperatures should overcome +30°C, the most interesting will be an area with the strongest T2m anomalies from long term average in France, Benelux, Germany and partly Denmark and Poland.
A space for warm temperature records will be here again after extreme winter warm spell from February 2021 /https://mkweather.com/13-european-countries-with-all-time-national-february-temperature-records/; https://mkweather.com/winter-heatwave-hit-croatia-264c-slovenia-253c-and-northeastern-italy-252c-2021-hot//.
Firstly, however, very cold mornings and last snow showers we have to get over until Wednesday, 24. March 2021 /forecast will be updated soon: https://mkweather.com/europe-the-strongest-frosts-hits-at-the-weekend-20-21-march-in-valleys-in-czechia-and-france-20c-possible//.
Cold front around 30. March 2021 should bring after the first serious warm spell a severe stroms mainly in western parts of Europe (the Spain, France, Germany, Benelux, British Islands), while in eastern parts of continent, cold air masses should surprise from the east.
It means, that the next evolution of weather should bring after extremely warm anticyclonic weather with Azores high colder Easter Holidays (from Friday to Monday) according to preliminary estimates. Long-term outlook such as the first forecast for Eastern in Europe we will update soon on our homepage.
Infographics: wxcharts.com, wetterzentrale.de, ECMWF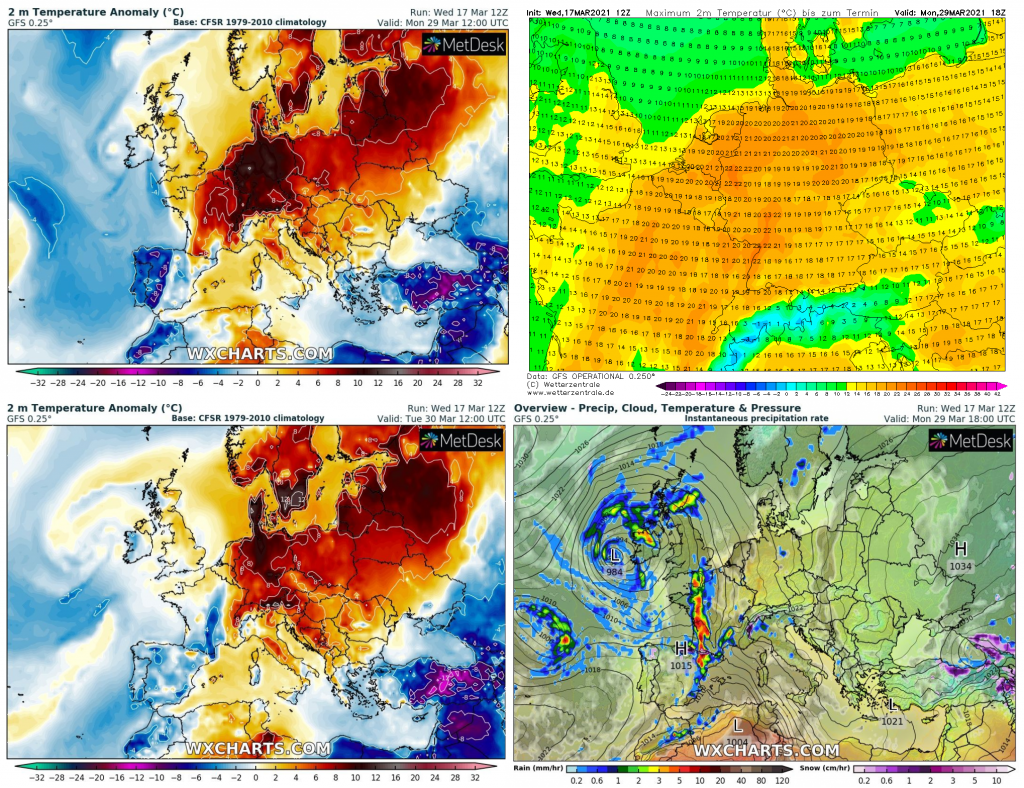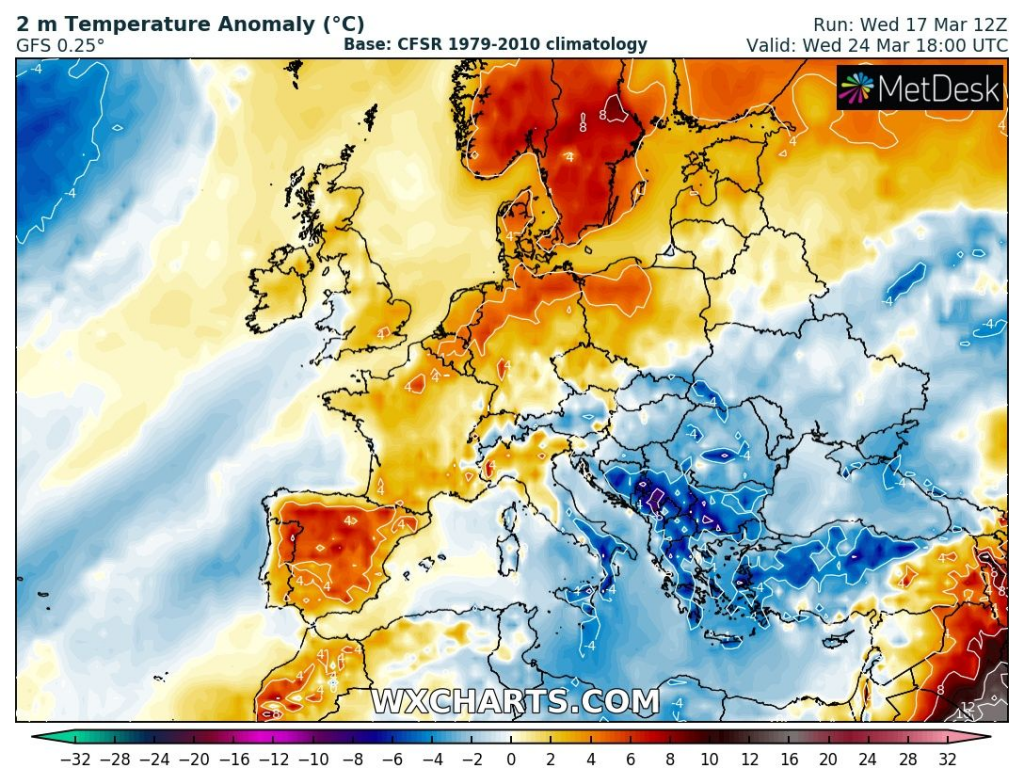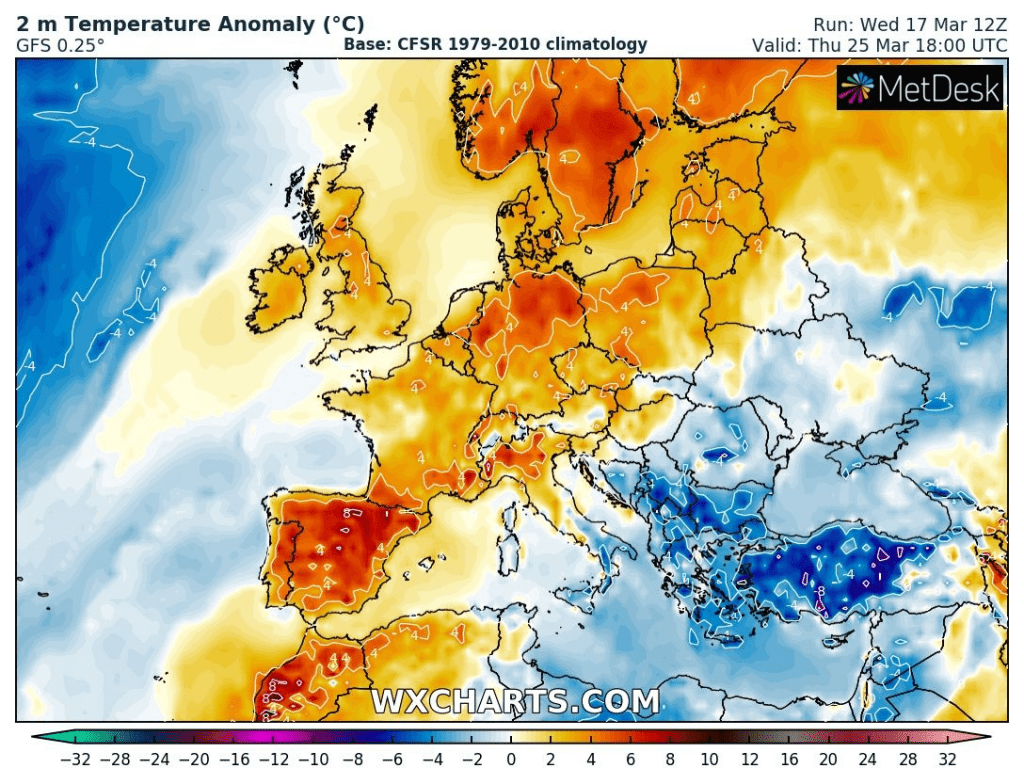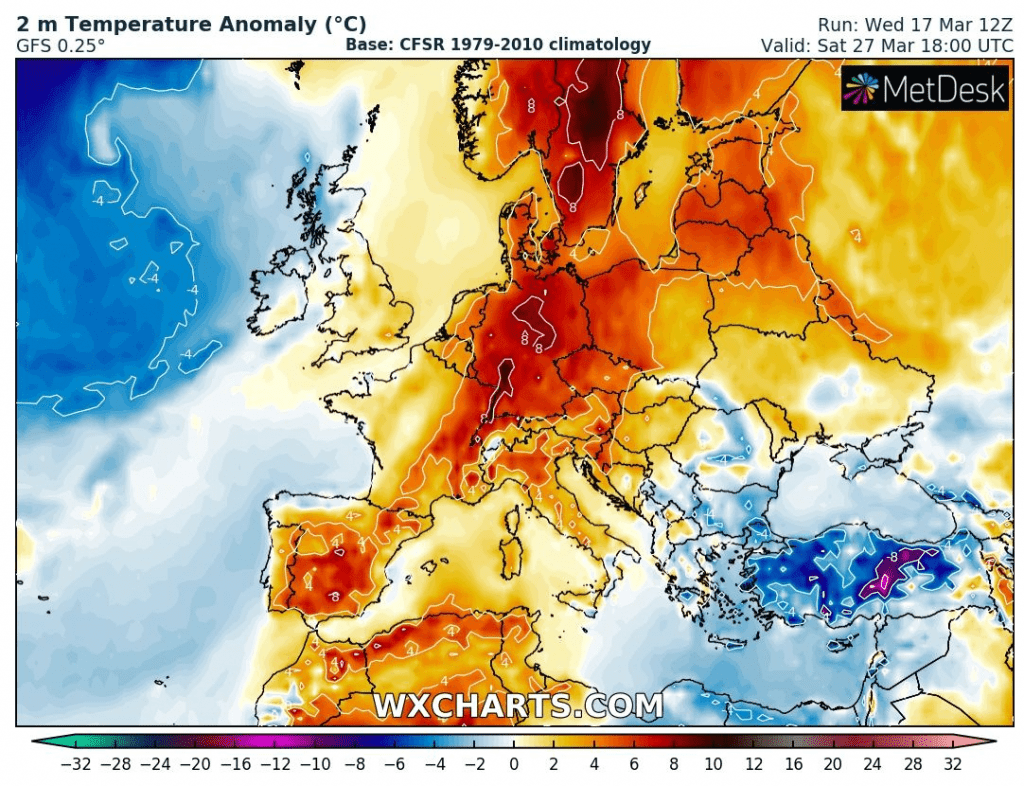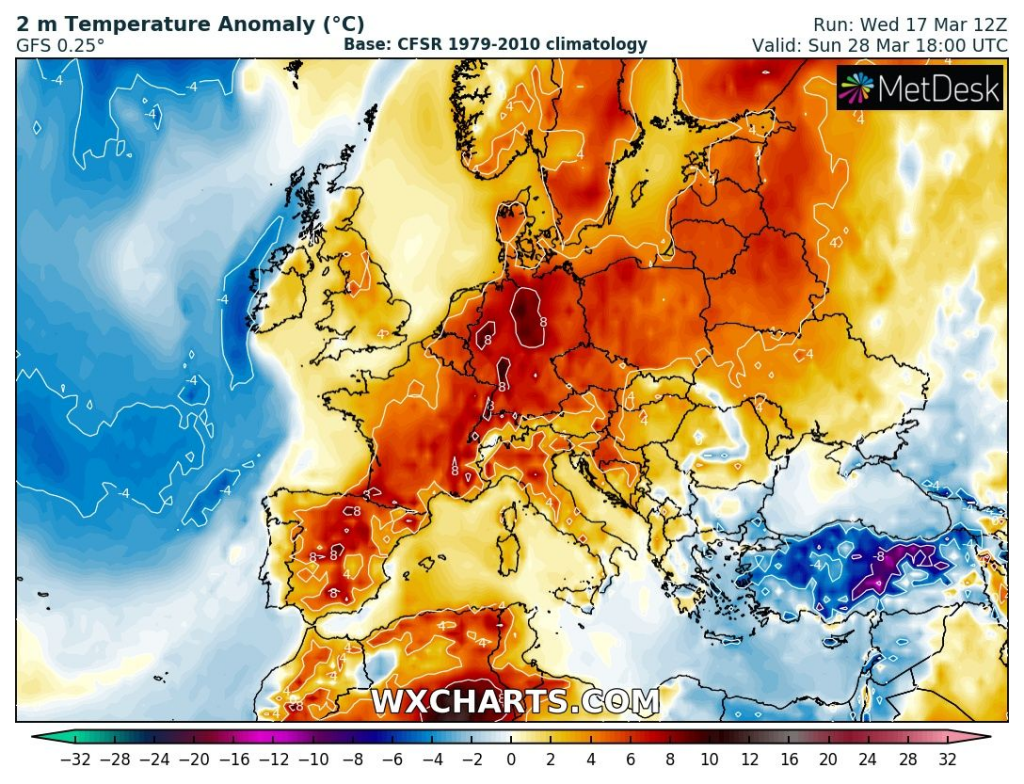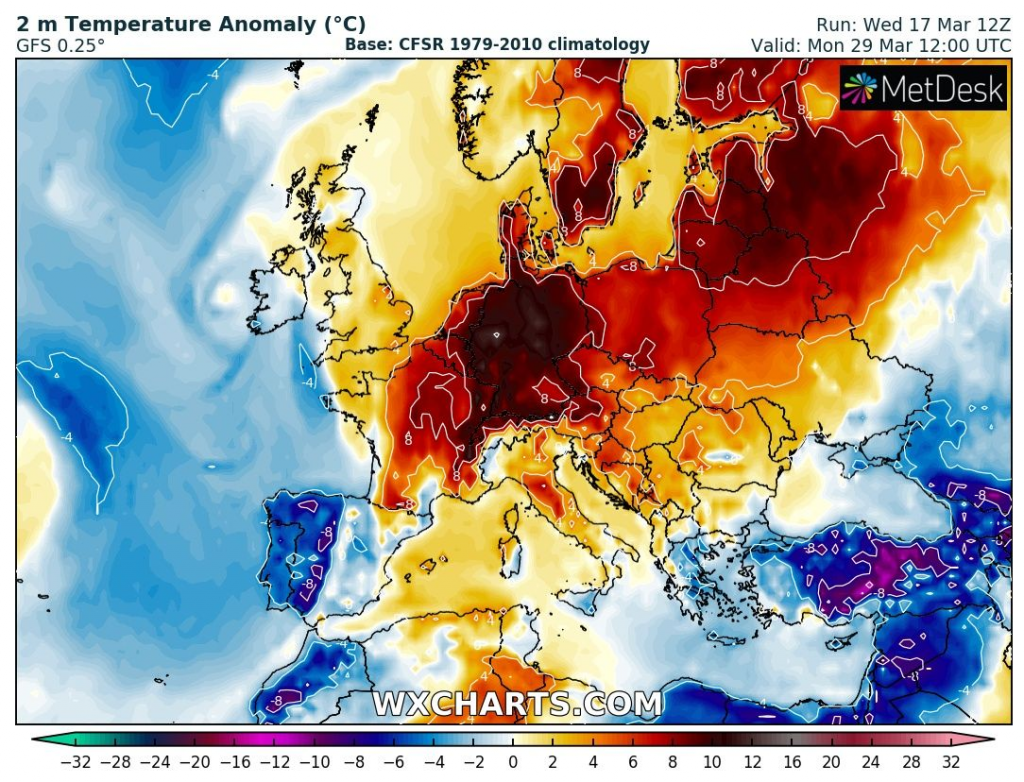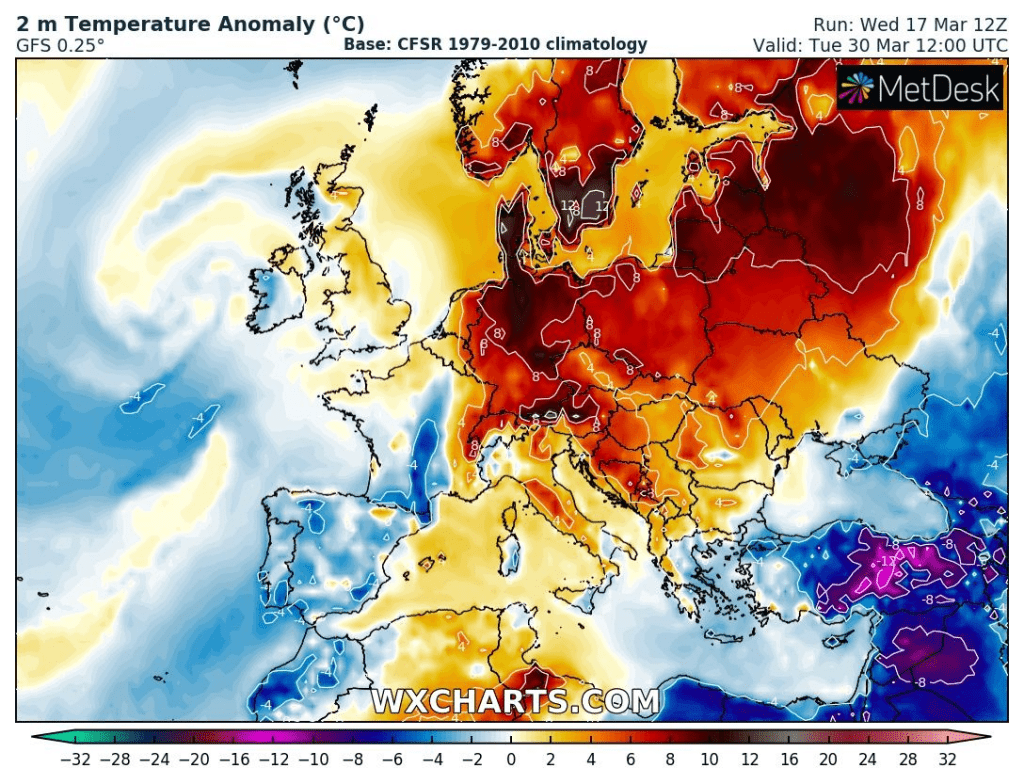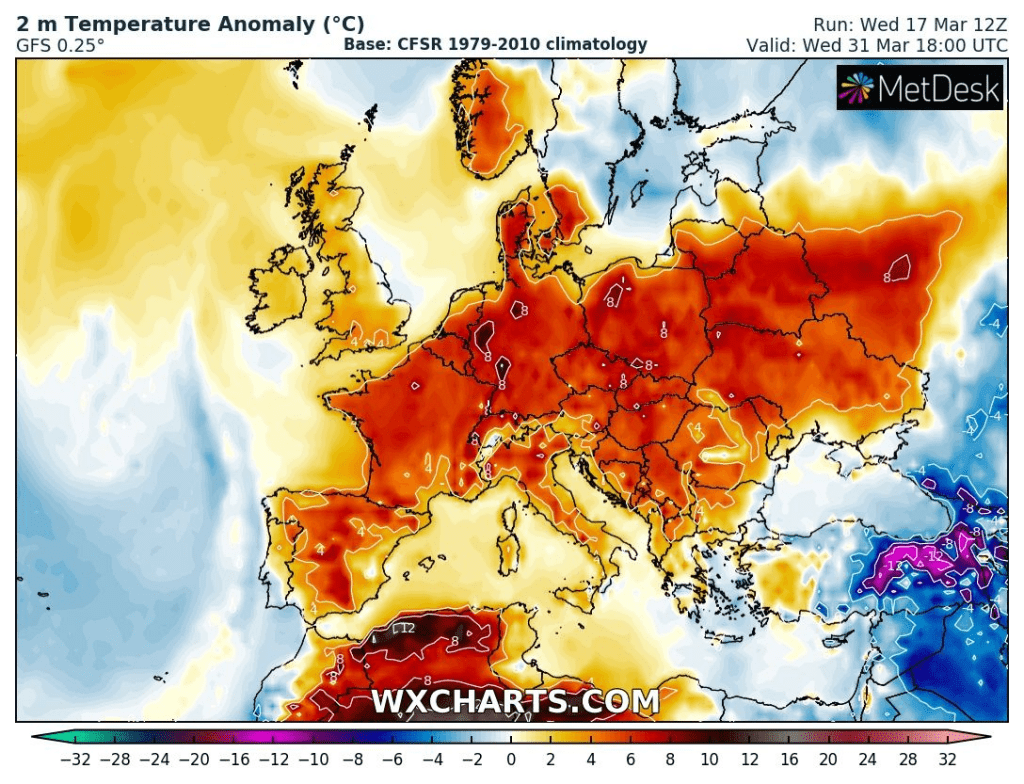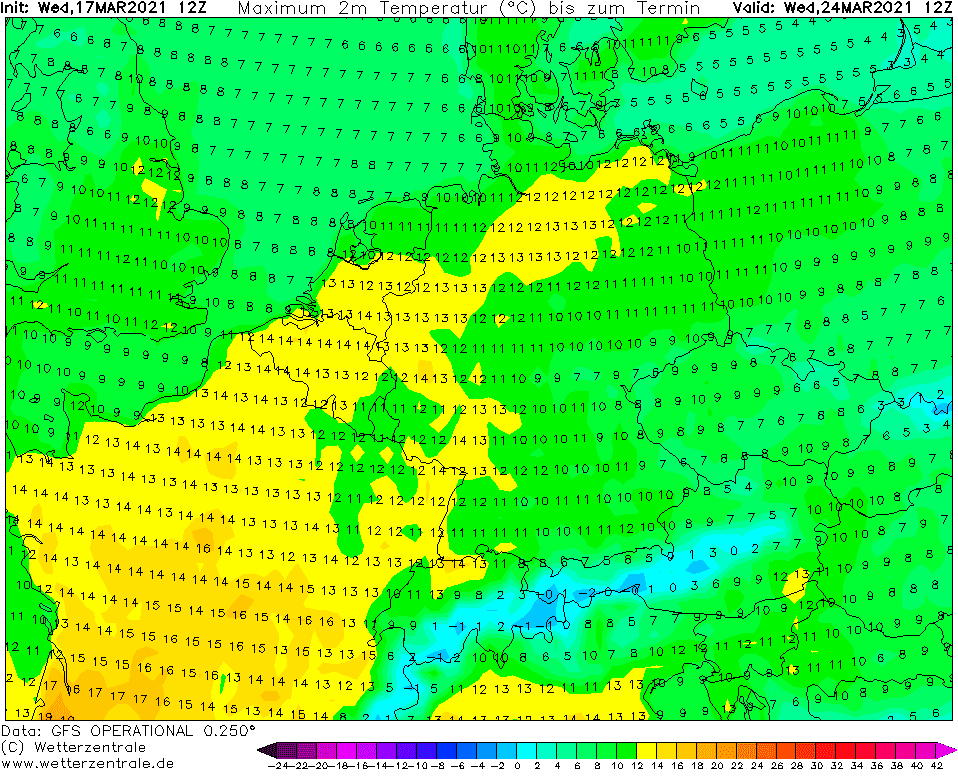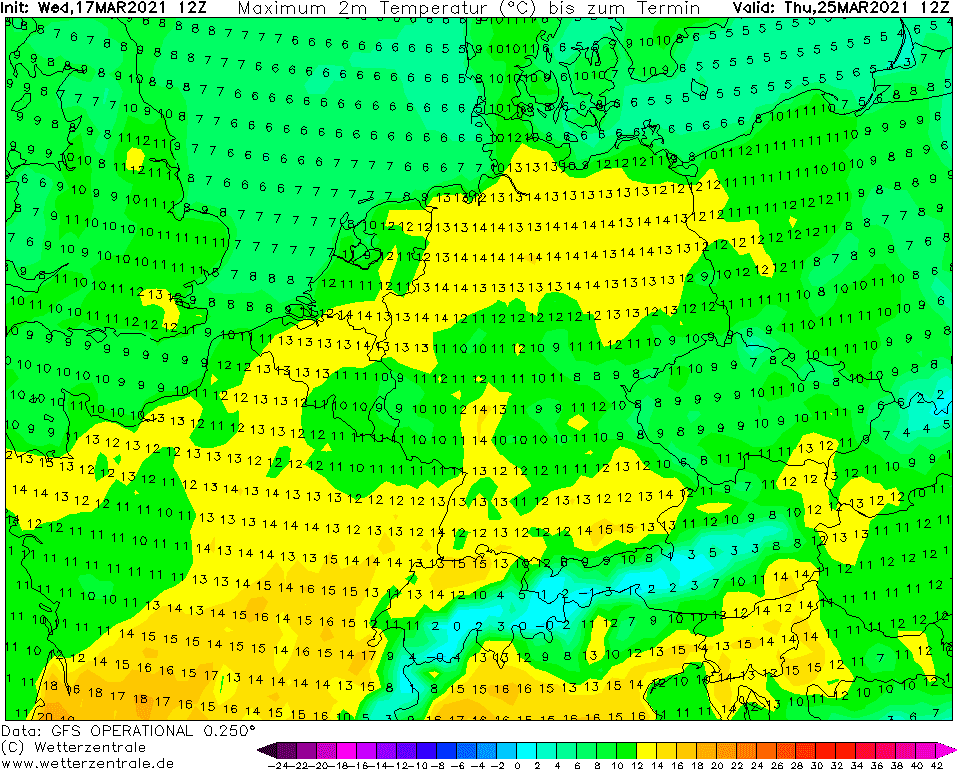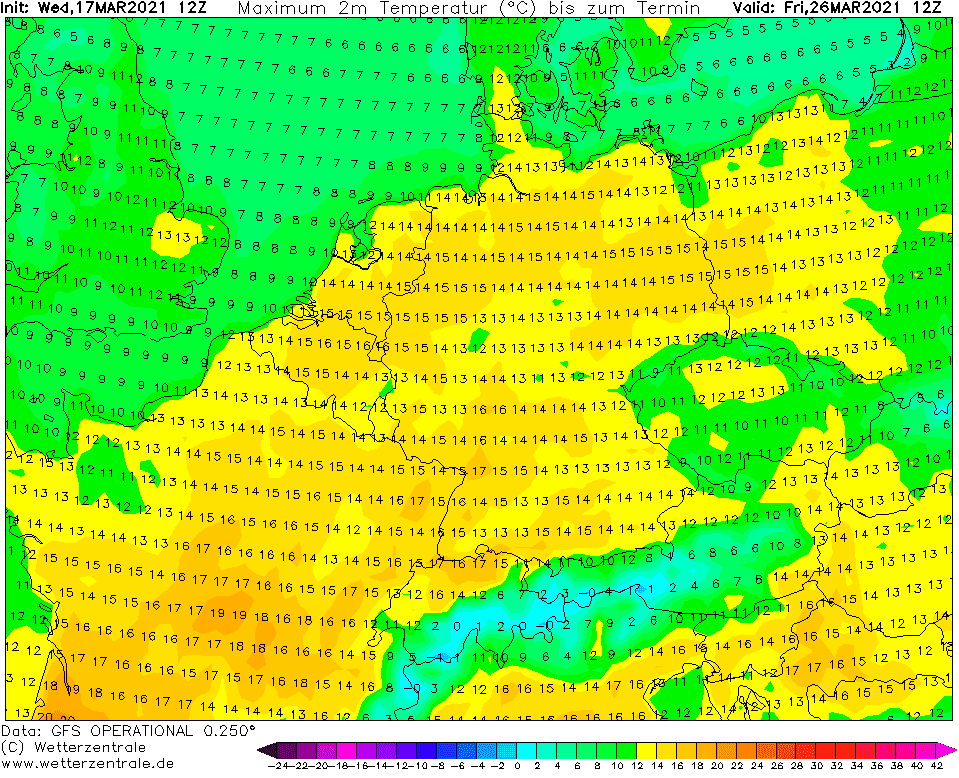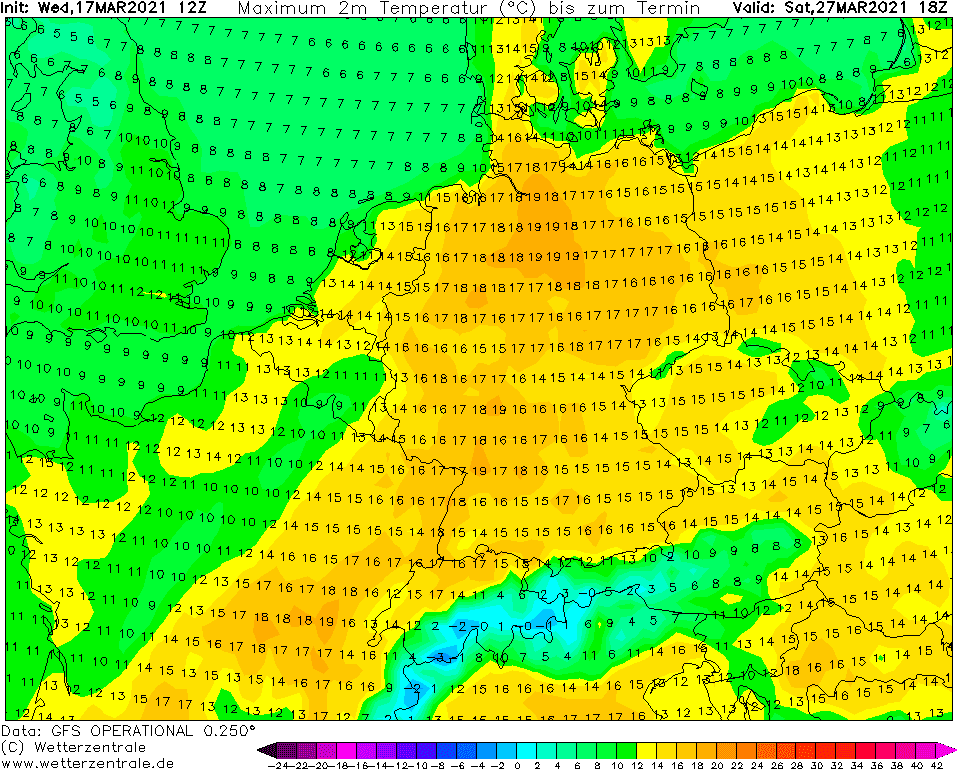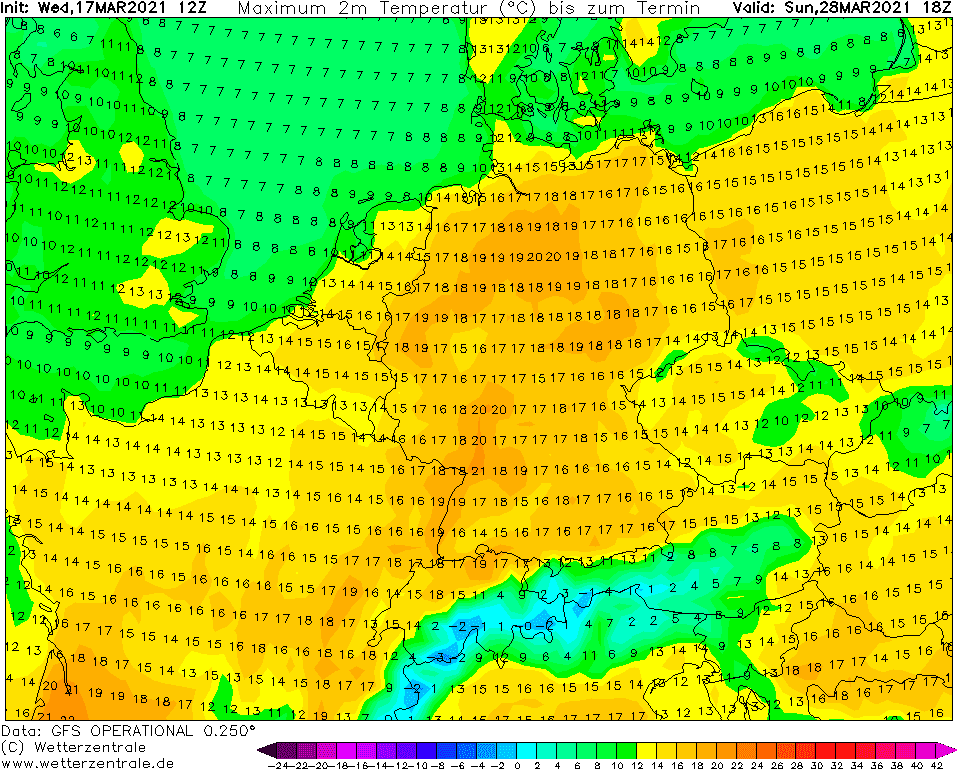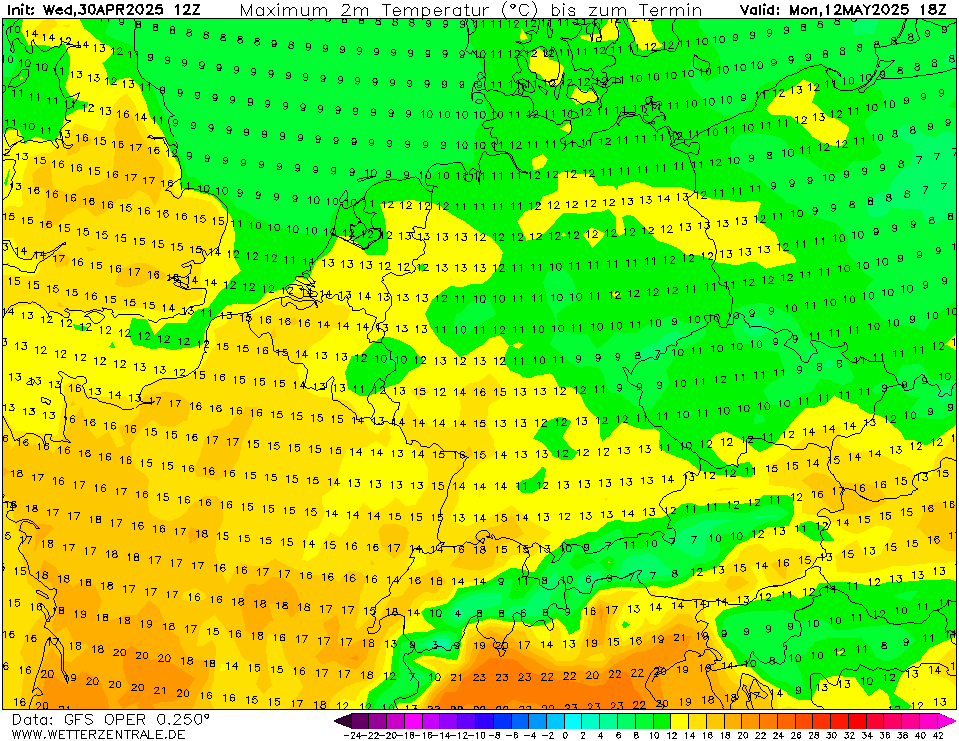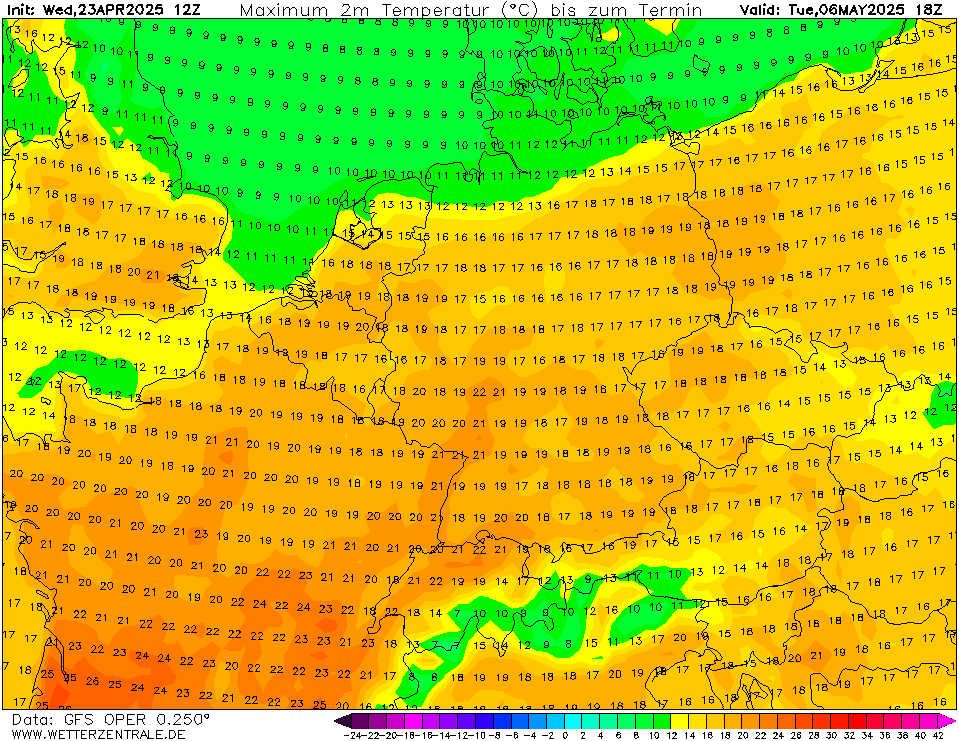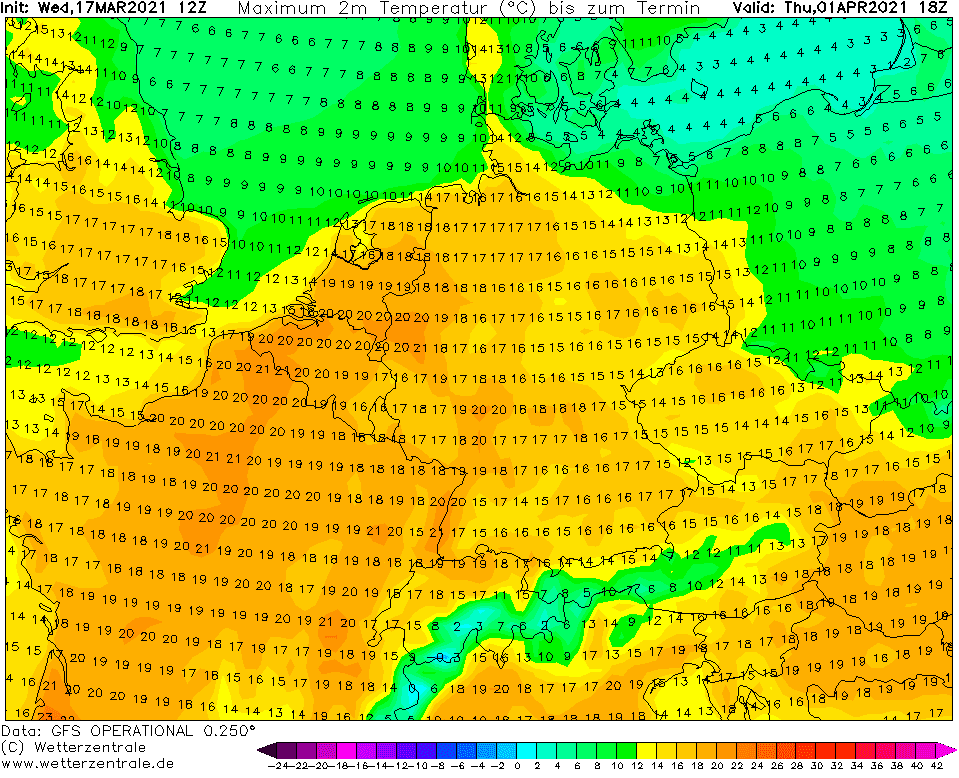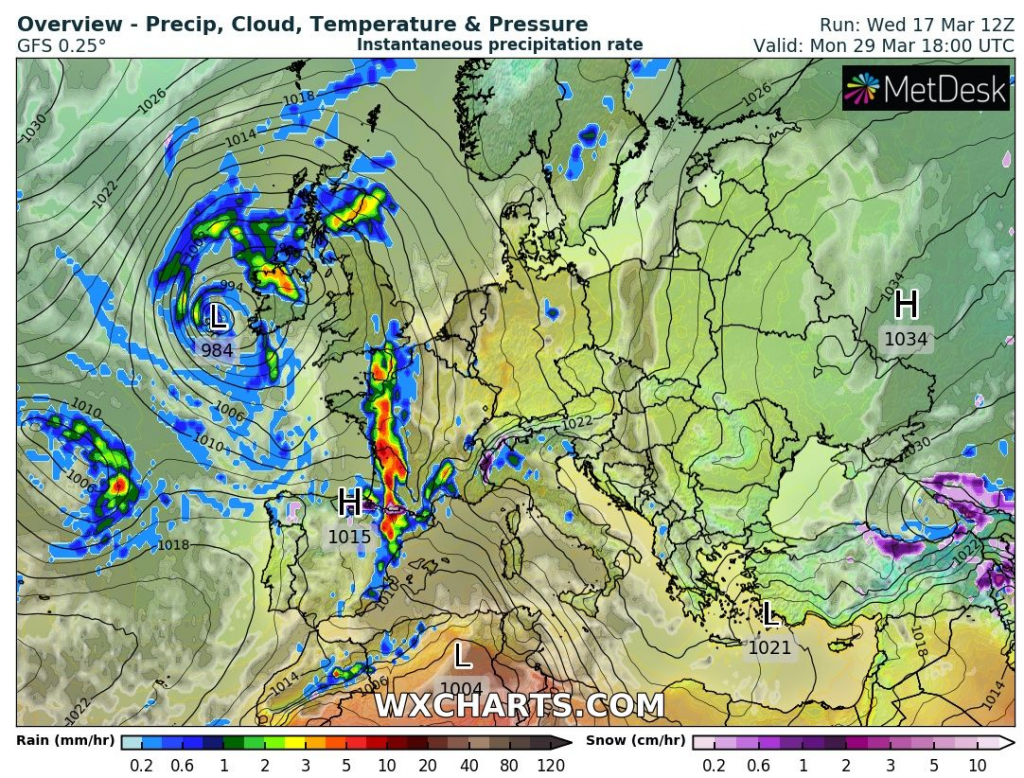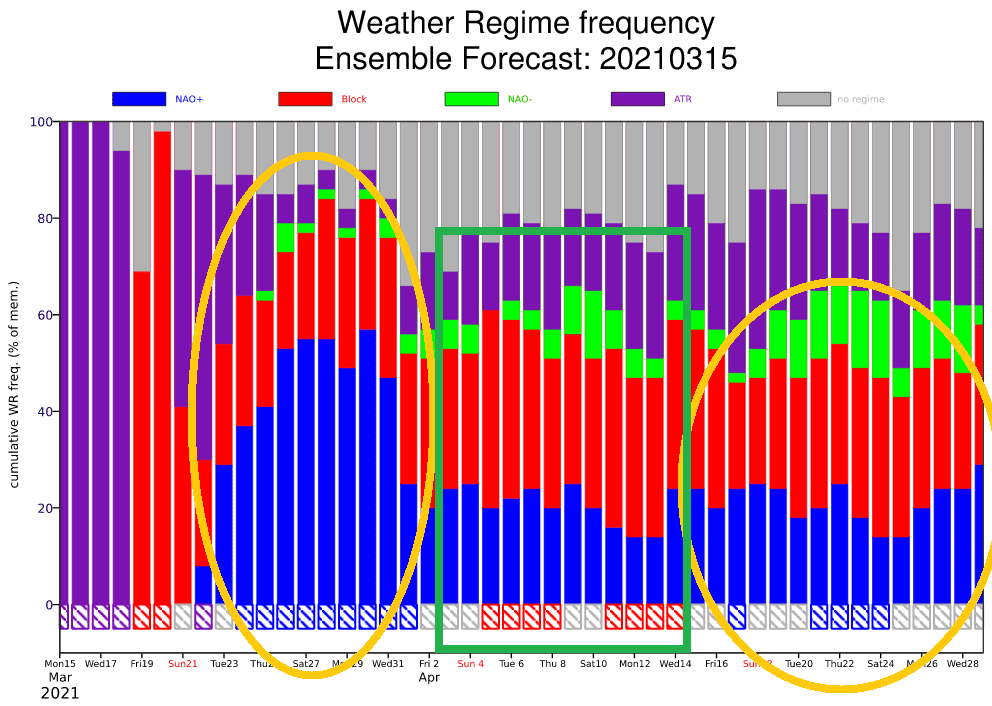 Read more: