Spring weather between 10.-15., but the next coldwave between 15.-20. March in Europe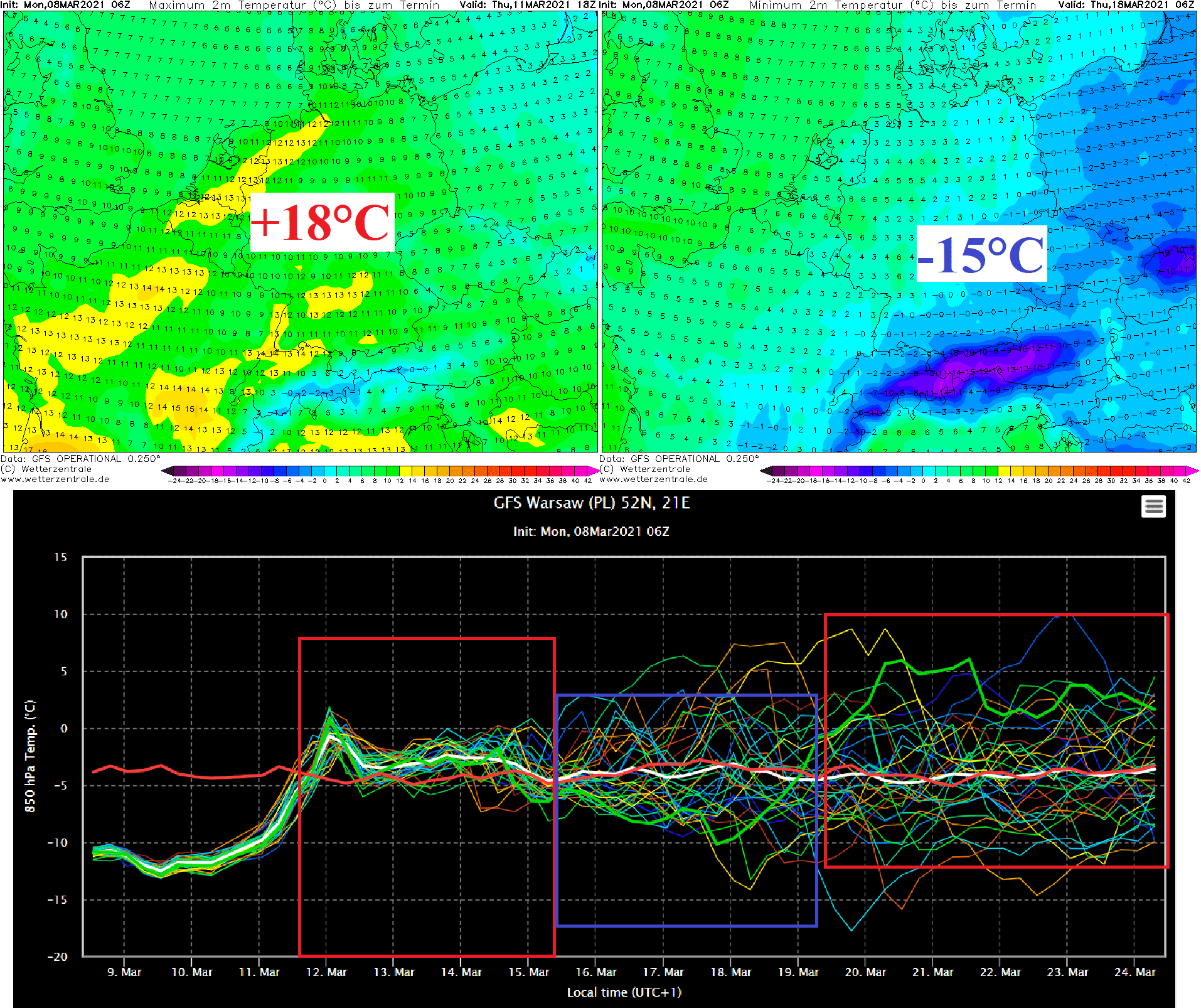 From +18°C in France, Netherlands, Belgium and Germany to -15°C in Alpine and Carpathian densely populated basins – a forecast for the second March 2021 decade for continental Europe contains various types of weather, with the next spring spell, but too, the next return of winter-like frosts.
Although on Tuesday and Wednesday, 9.-10. March 2021, the next cold mornings with frosts, in basins and valleys severe, up to -15°C, are possible, on Thursday will be in western parts of Central Europe already very warm, with estimates around +18°C for parts of Germany, Benelux and France.
Warmer weather persists cca until 15. March 2021, when a new coldwave from the east will begin. Gradually, between 15.-20. March 2021 frosts including lowlands are expected (lowlands 0/-5°C, rarely up to -8°C and basins and valleys -5/-10°C, rarely up to -15°C) in Central Europe during the coldest mornings.
After 20. March 2021, warm spring weather make happy many of us, with possible temperatures above +20°C, in France, Adriatic and Balkan maybe above +25°C and in southern parts of Mediterranean regionally up to +30°C.
Mkweather Spring 2021 forecast for Europe you should look at /https://mkweather.com/spring-2021-forecast-for-europe//. As we mentioned in the last article, Spring 2021 with more frequent coldwaves, thanks to La nina, is expected /https://mkweather.com/central-siberia-530c-the-coldest-march-temperatures-in-history-la-nina-brings-colder-spring-but-hot-summer-2021//, but summers with AO-/NAO- La nina years are often extremely hot, therefore we have something to look forward to during the next months.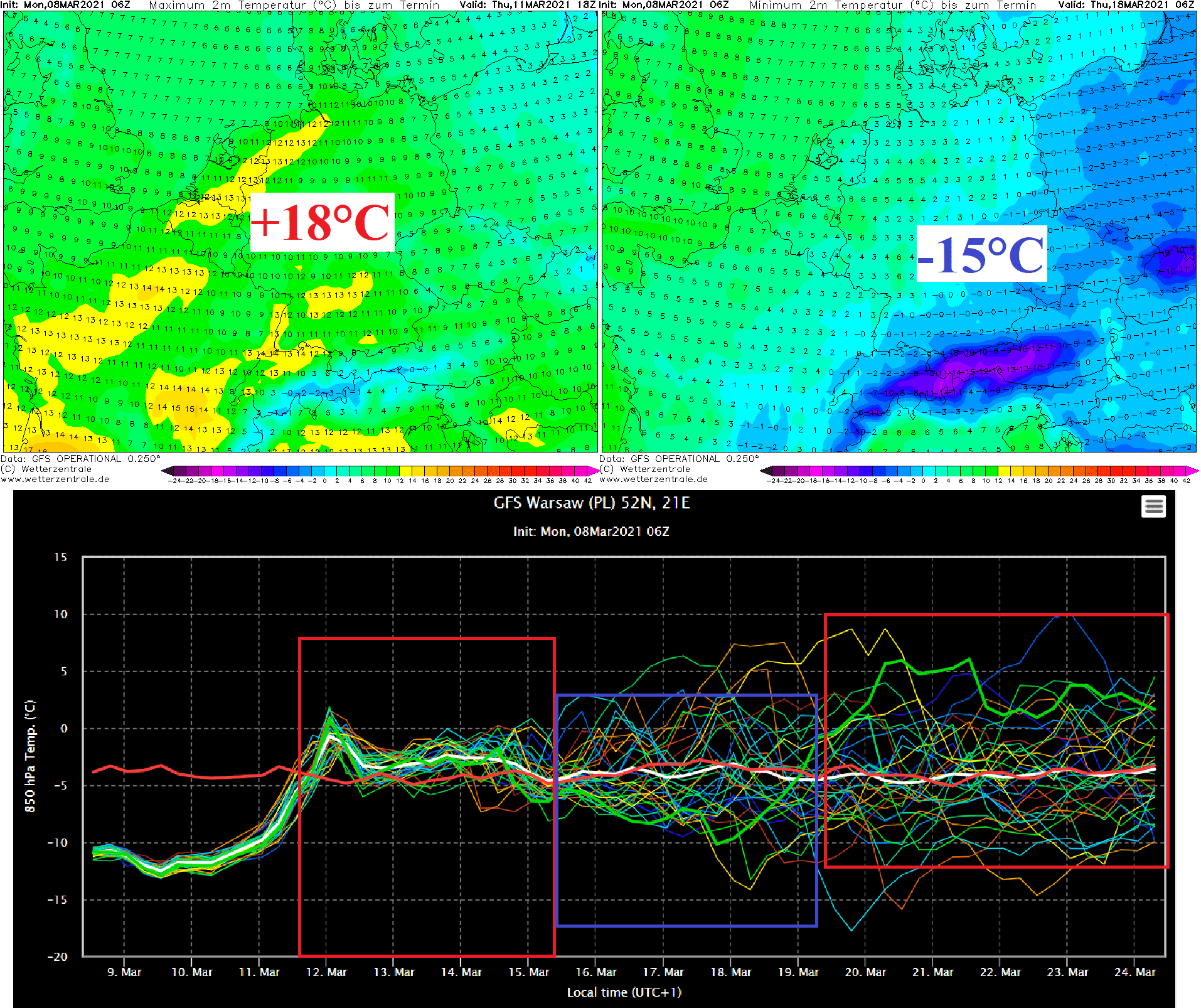 Infographics: wetterzentrale.de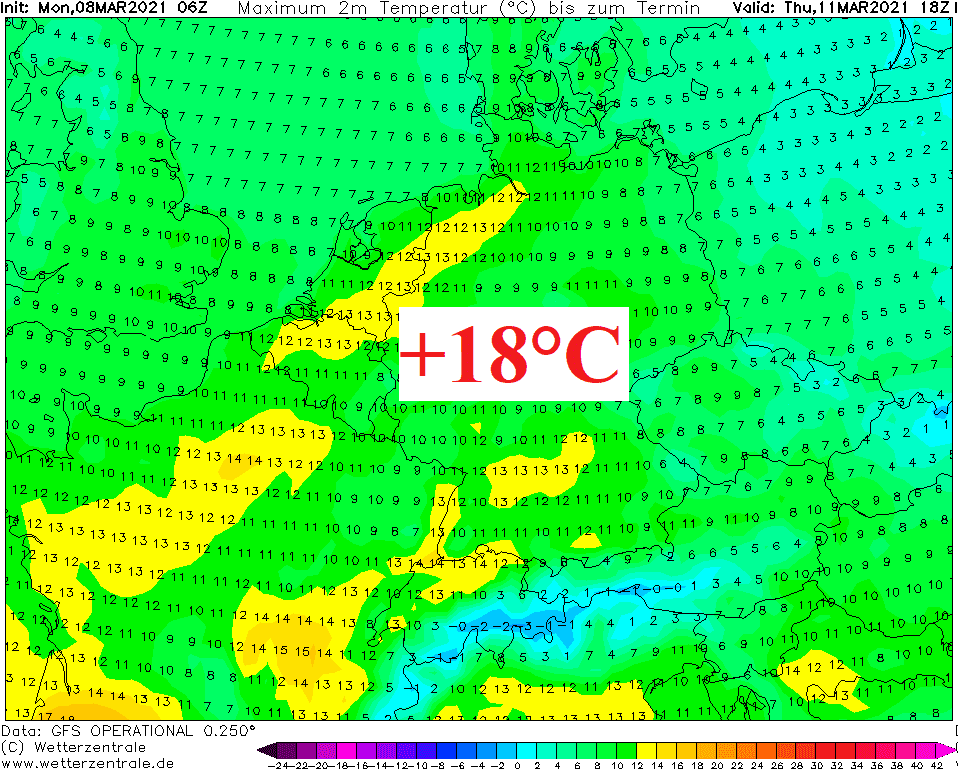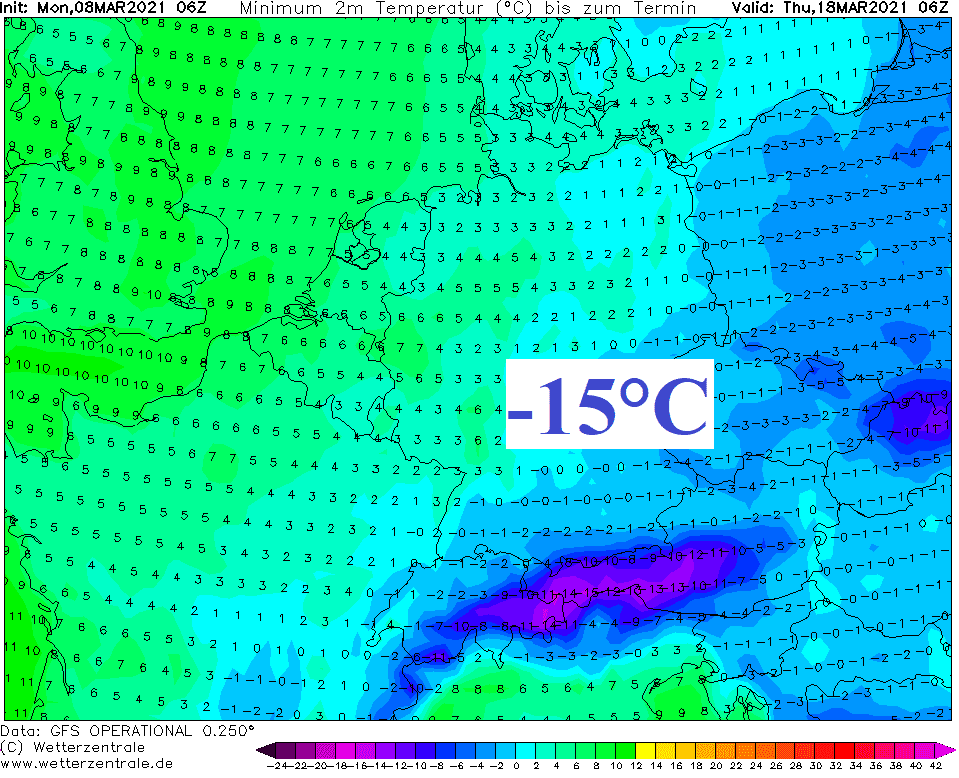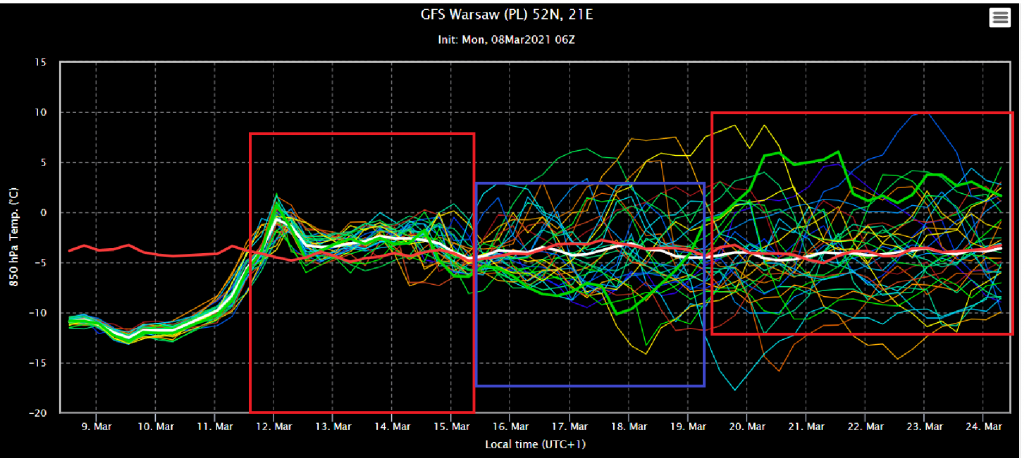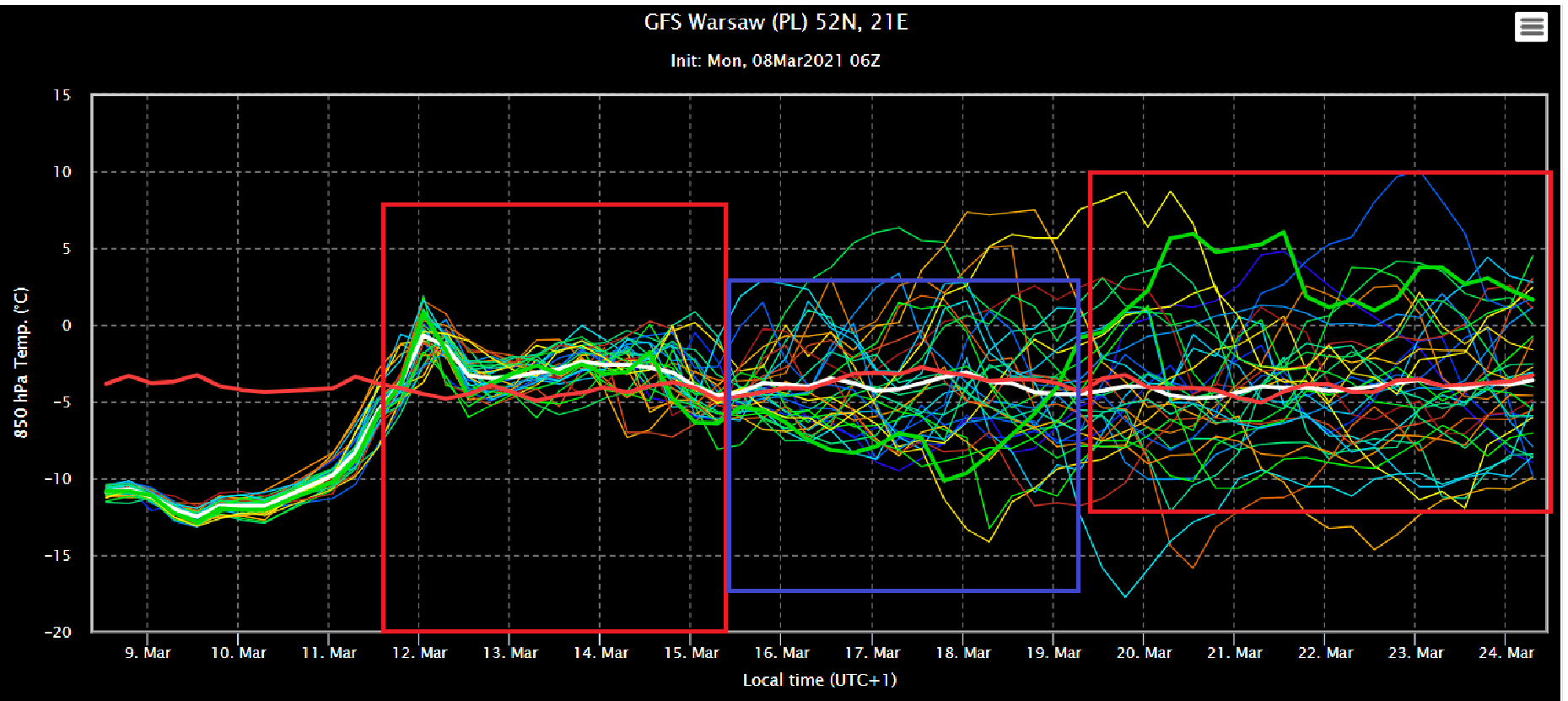 Read more: