Hot sunny spring already after 20. March 2021? Forecasts are very delightful!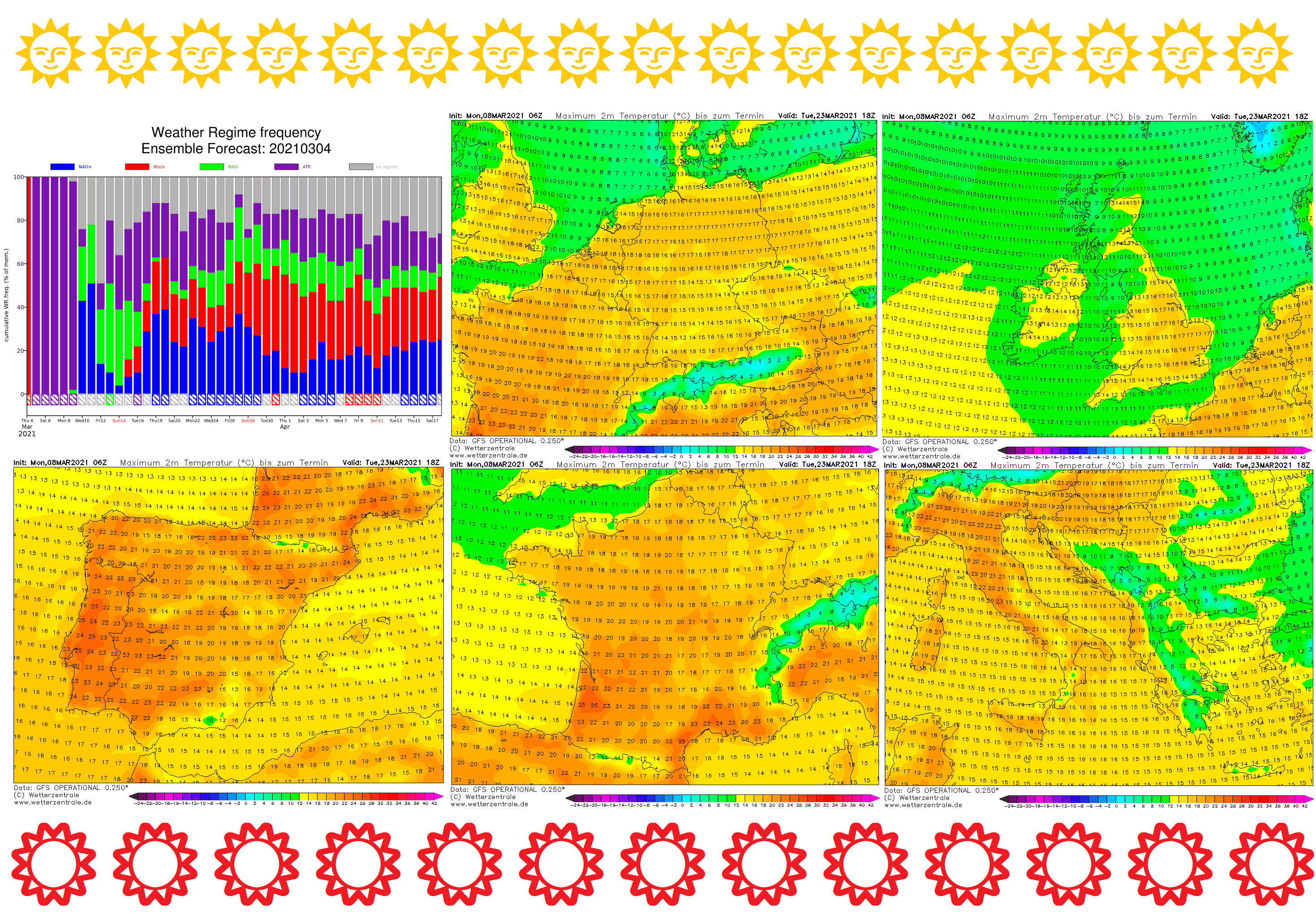 While during the second March 2021 decade, temperature fluctuations ae still expected /https://mkweather.com/spring-weather-between-10-15-but-the-next-coldwave-between-15-20-march-in-europe// and currently, the next Siberian blast is ongoing in Europe /https://mkweather.com/finland-30c-czechia-22c-belgium-10c-siberian-air-is-back//, very soon we will be very probably happy from the warm, in southern parts of Europe from hot weather, with temperatures above +20°C, in southern parts above +25°C and in some southern Mediterranean parts above +30°C!
Forecasts from ECMWF and GFS are very warm and sunny, with AO+ / NAO+ persisting pattern during the third March 2021 decade and at the beginning and in the middle of April 2021, too.
NAO+ will bring Azores high above continental parts of Europe, similarly such as during February "winter heatwave", when in Croatia, Slovenia and northern Italy, +25/+27°C temperatures were observed and in minimally 13 European countries, all-time February or winter temperature records were broken /https://mkweather.com/winter-heatwave-hit-croatia-264c-slovenia-253c-and-northeastern-italy-252c-2021-hot/; https://mkweather.com/13-european-countries-with-all-time-national-february-temperature-records//.
Temperatures in the warmest parts of Central Europe should locally reach the first +25°C (summer day threshold) of the year during this period and sunny and very, temporarily extremely warm weather should help not only in agriculture /https://mkweather.com/big-agricultural-forecast-for-the-world-2021-weather-patterns-nao-signals-and-enso-signals-mk-2021//, but too with COVID-19 crisis, because incidence of viruses is the highest mainly during cold and dry weather in the winter /https://mkweather.com/heart-attack-influenza-cancer-frostbites-hypothermia-covid-what-you-should-to-know-about-arctic-and-siberian-coldwaves//, including Siberian coldwaves.
Only around 10. April, and too between 15.-20. March, coldwaves across the continent are possible (for fourth March pentade already forecasted), in April thanks to blocking circulation pattern, but these forecasts should little change yet.
It appears, that Easter 2021 and period before Easter 2021 should be accompanied with very warm and sunny spring weather, therfore make your plans carefully and use a time of these days cleverly for your activities and mainly, stay safe and watch Mkweather.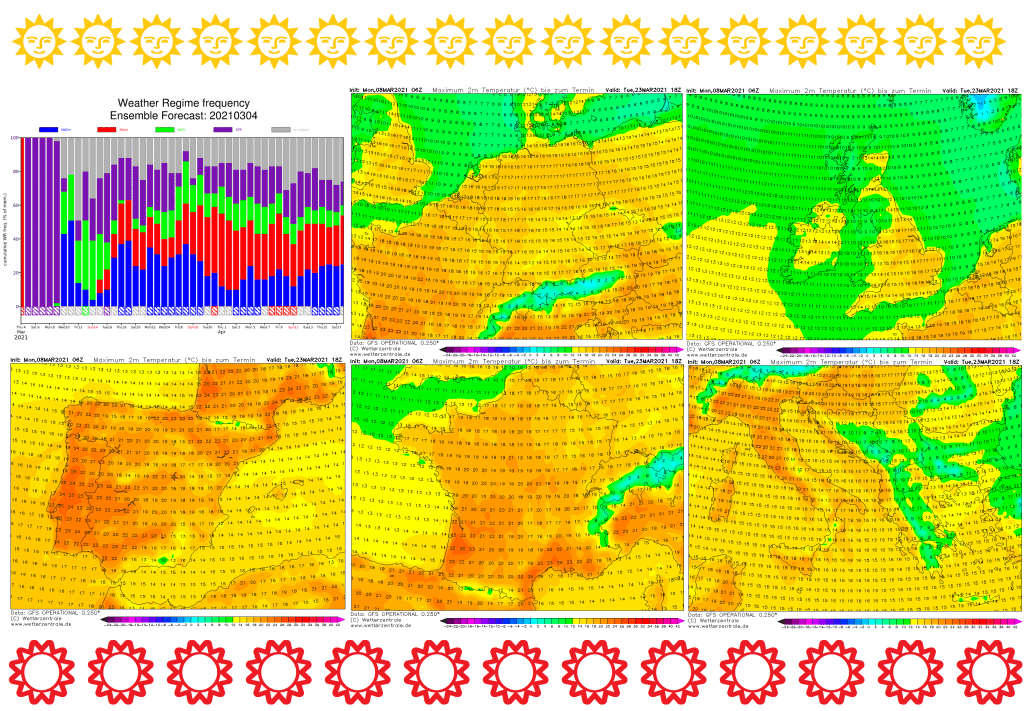 Infographics: ECMWF, wetterzentrale.de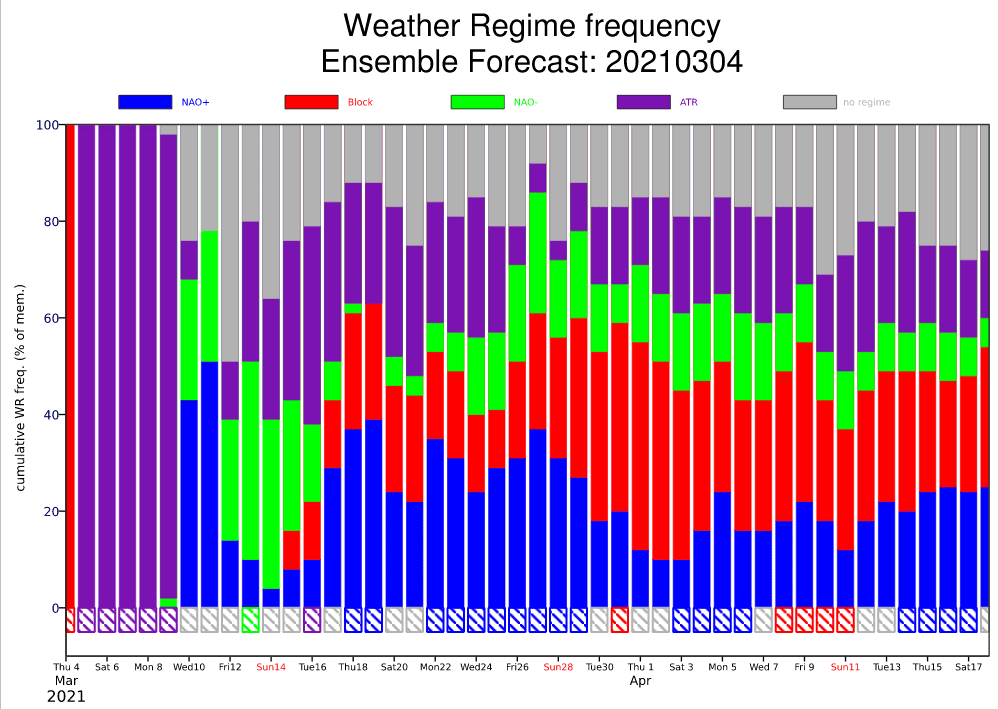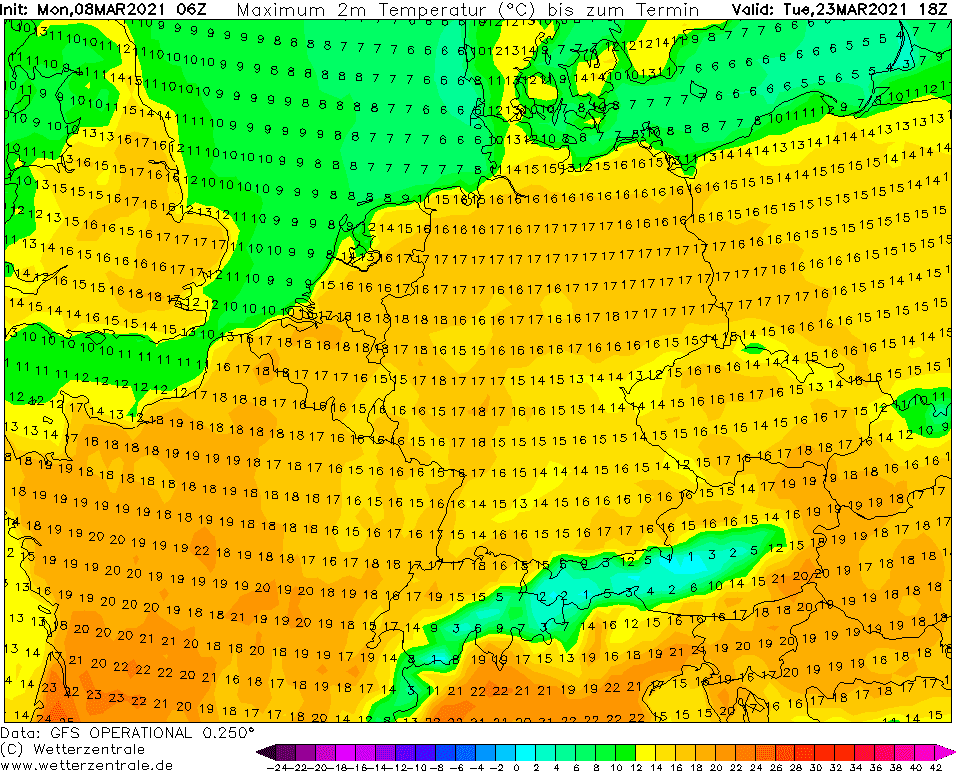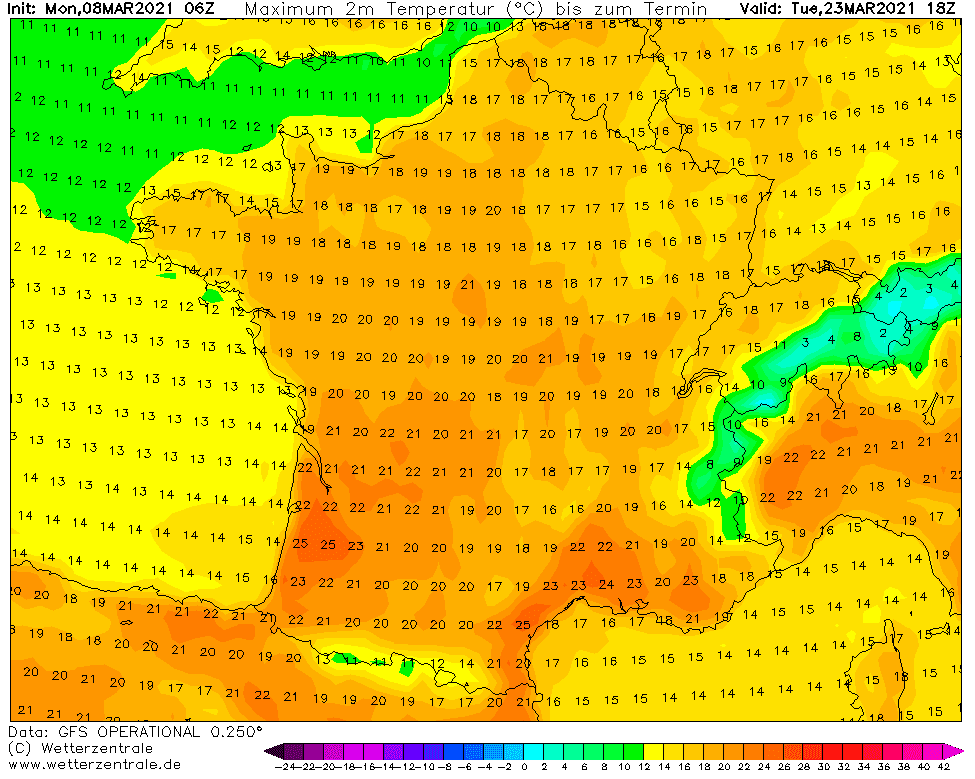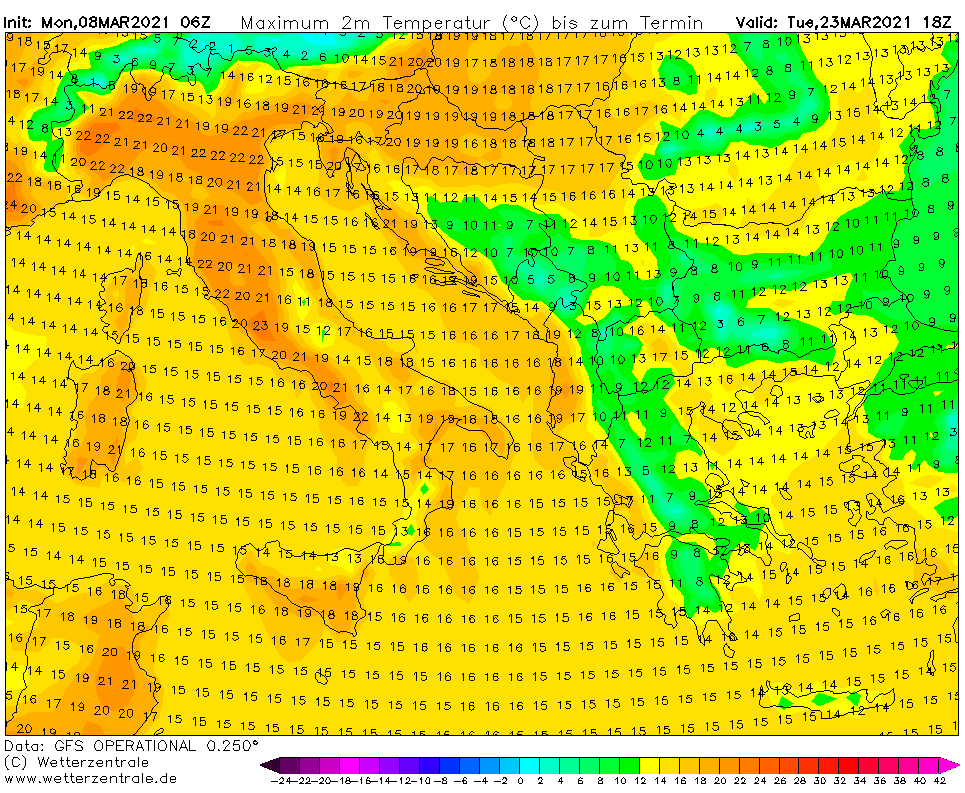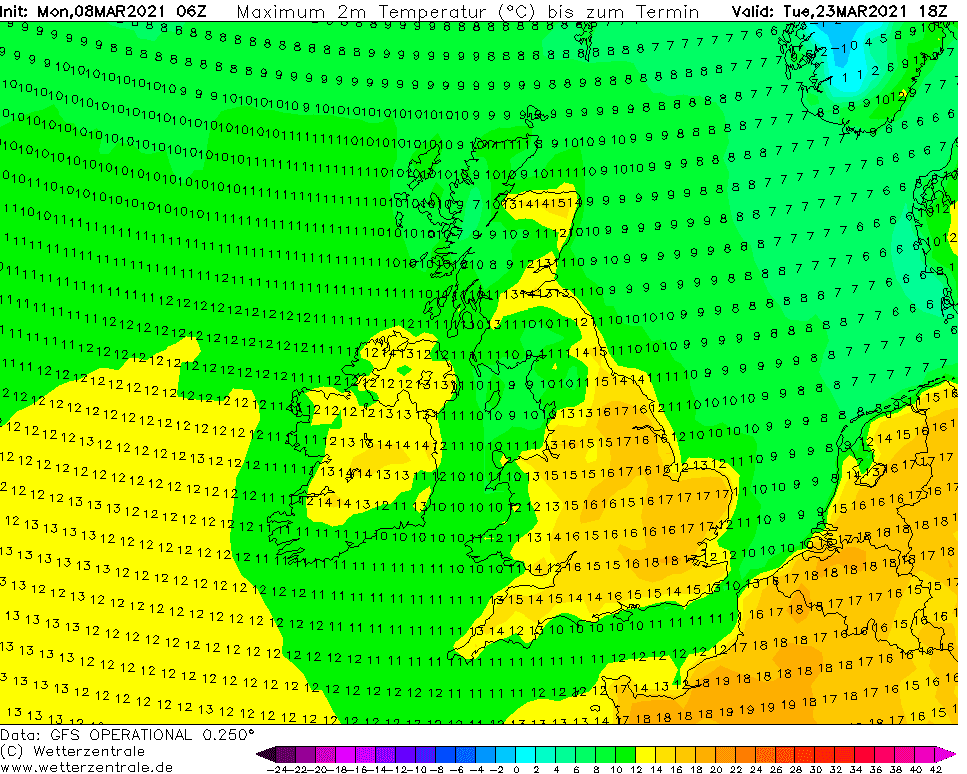 Read more: