Freezing Easter Monday? Cold scenario still possible, ensembles are very cold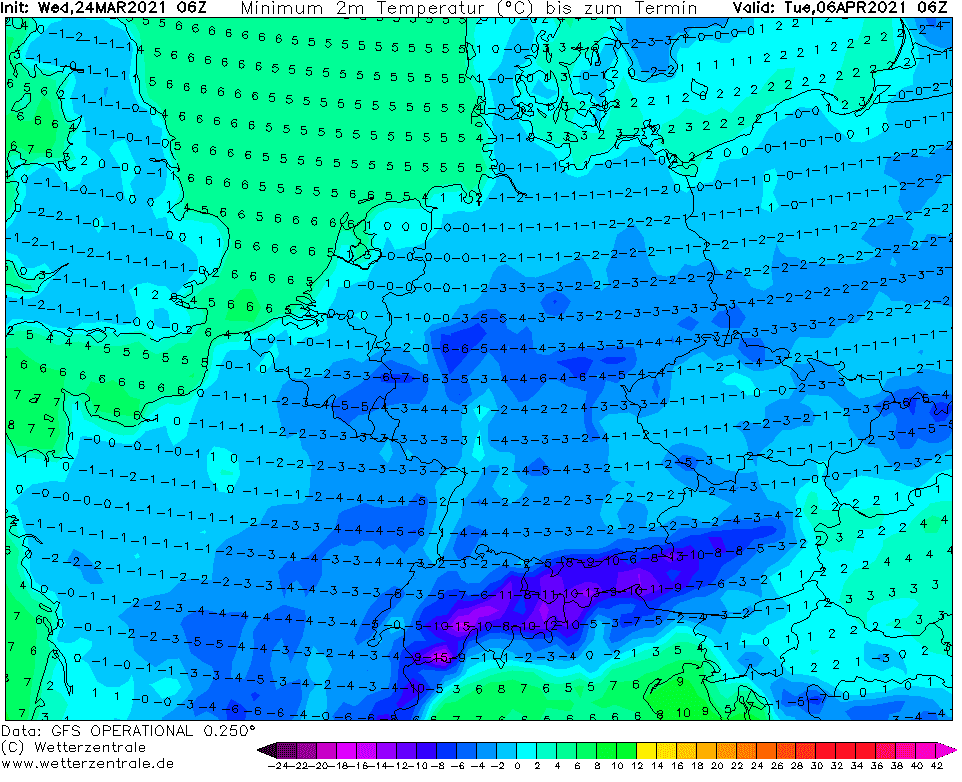 After extreme outputs of GFS from last days /https://mkweather.com/damaging-frosts-after-easter-2021-in-europe-15c-in-germany-in-april-is-a-bad-surprise// a possible cooldown after Easter 2021 in Europe appears milder, but some runs, e.g. Wednesday´s, 24. March, mornings (06Z) outputs expect still freezing times.
Already Easter Monday, 5. April 2021 should be according these outputs freezing and frosts should stay in continental Europe, but too in British Islands a few mornings, yet.
It is possible, that these frosts will shift to later dates, yet, because runs from 12Z are for Easter Monday warmer, but – ensembles have stayed very cold for parts of Europe.
In northern parts of Germany, temepratures in 850 hPa should reach -5/-10°C interval several days after an Easter 2021, what should mean not only frosts, but some snow showers or cold days.
As we noticed in the previous article /https://mkweather.com/signal-that-cold-weather-should-come-from-northwest-into-europe-after-an-easter//, pool of very cold air should shift above continent from Atlantic and northwestern Europe – mainly Portugal, the Spain, France, Benelux, Germany, the UK, Ireland, Iceland, Denmark and Scandinavia should experience with cold April period.
For better and more accurate outputs we should to wait several days and only around the weekend we should see the coldwave after an Easter more clearly.
Preliminary it appears such as period with late spring frosts around 3.-8., maybe 5.-10. April 2021. Locally should appear last snow showers of the season, too, mainly in mountainous regions at the night.
During the second and the thir April 2021 decade, weather should return to its warmer variants, but ongoing La nina have surprised in last months many times, therefore some late cold blasts in the rest of April 2021 and May 2021 should surprise, yet.
Infographics: wetterzentrale.de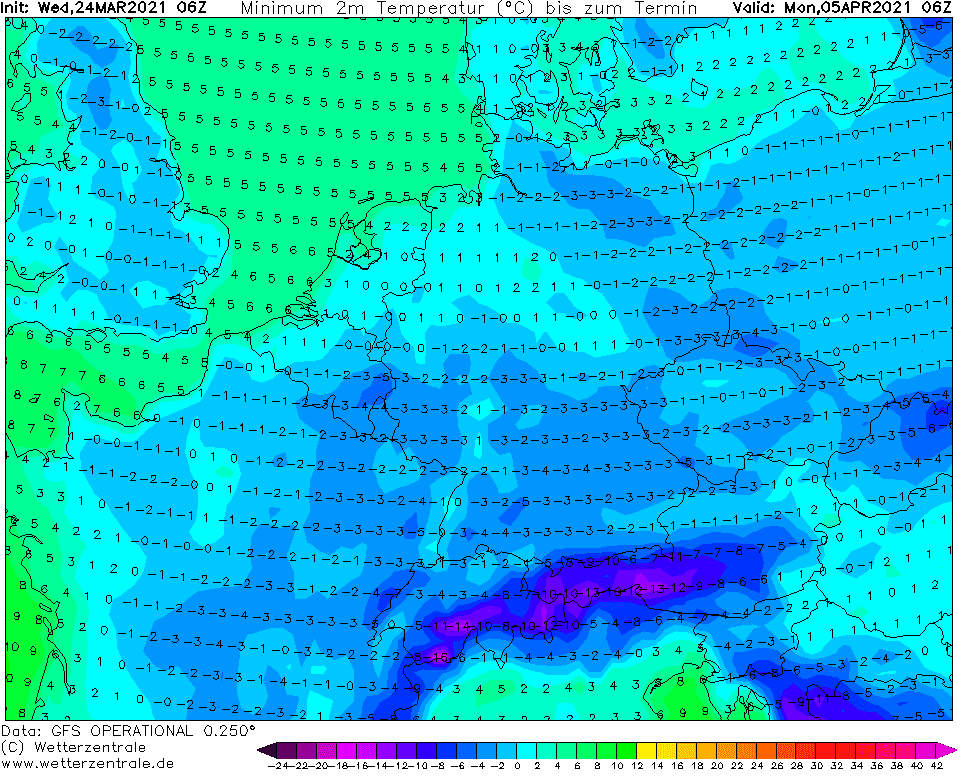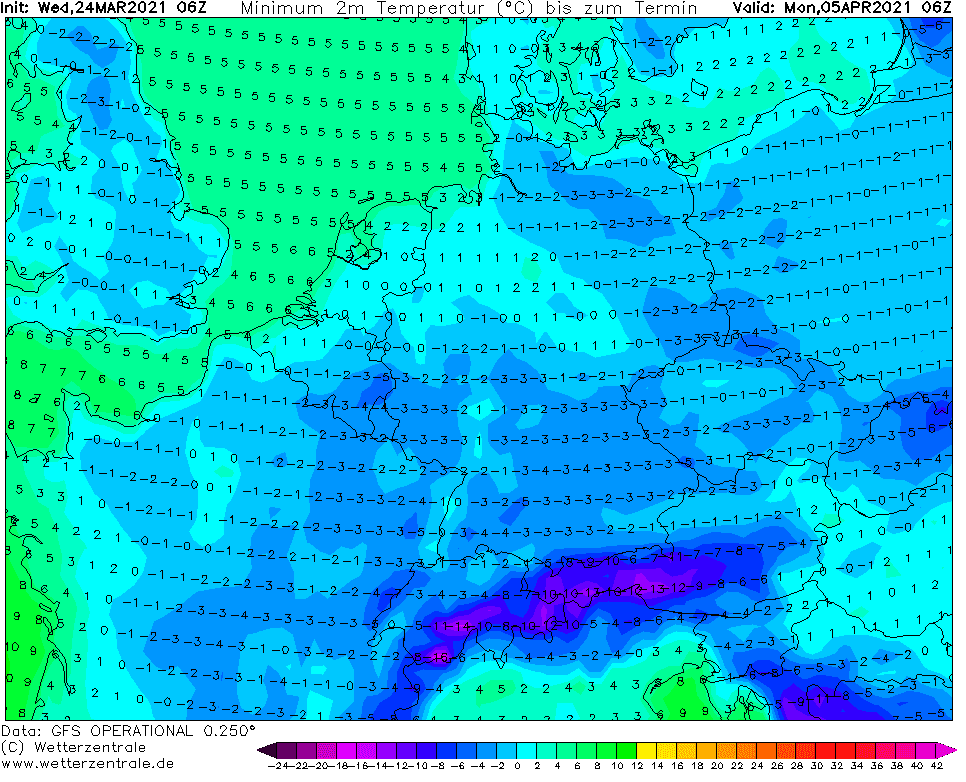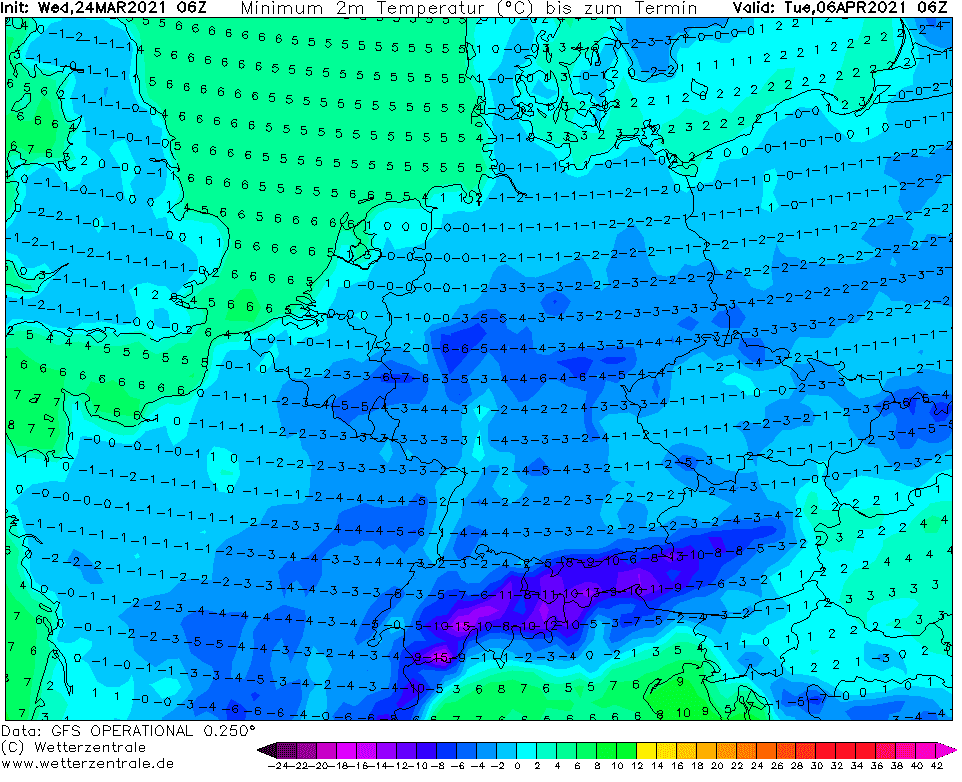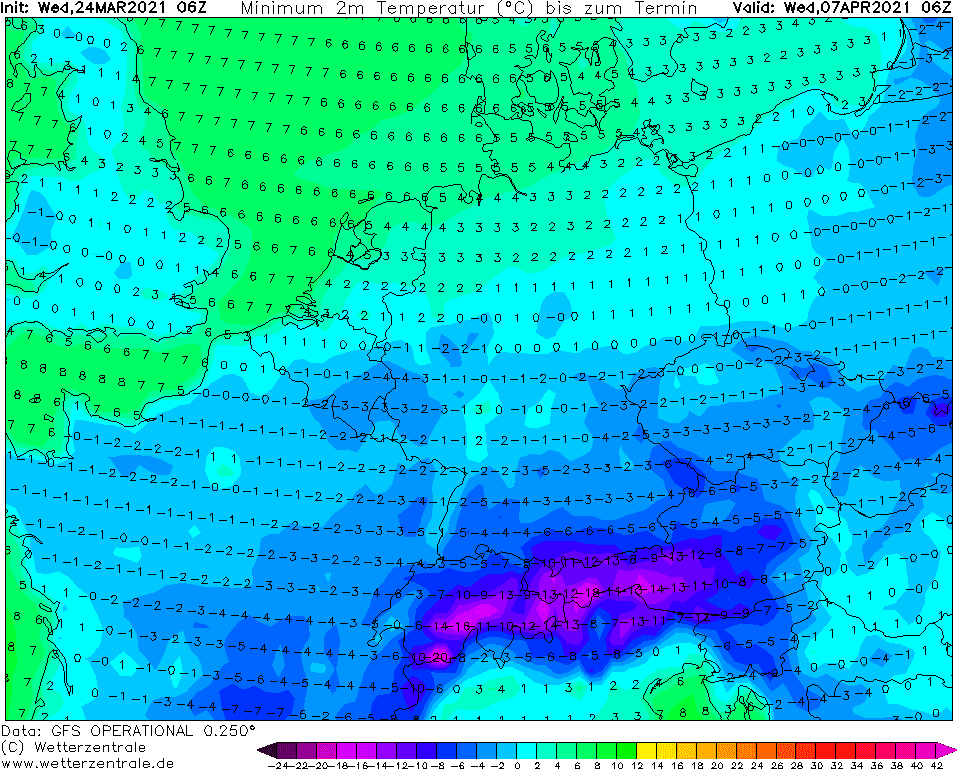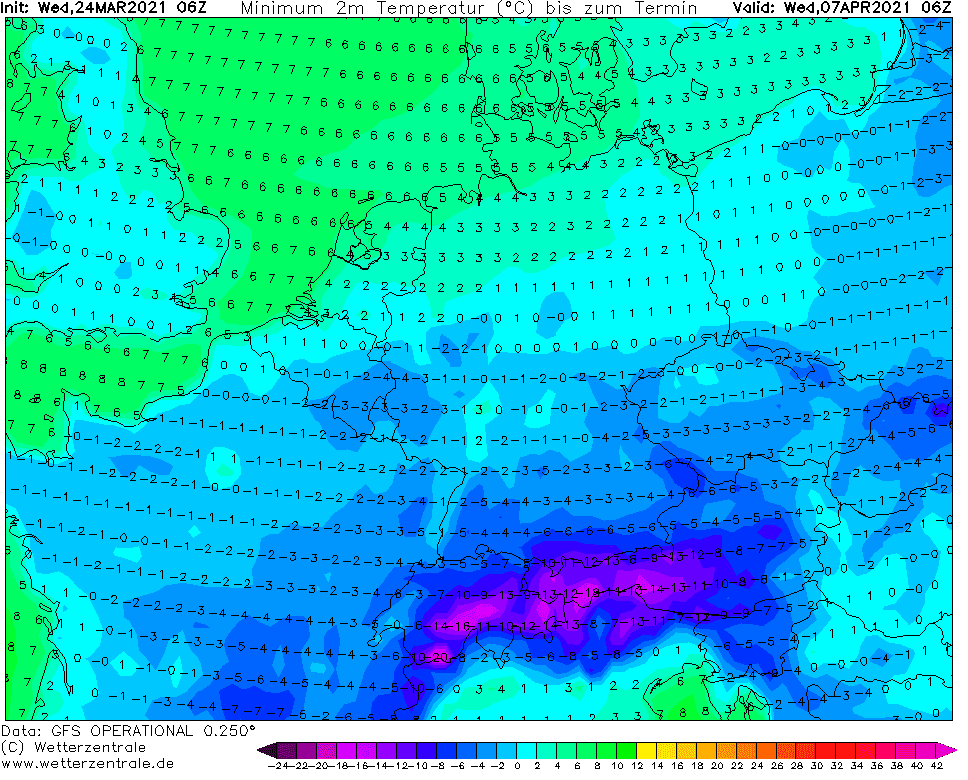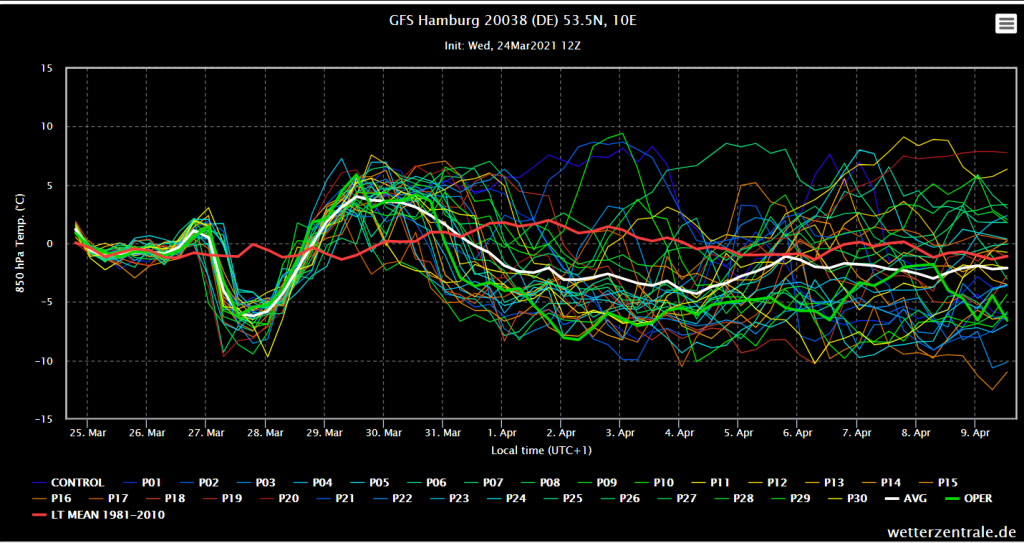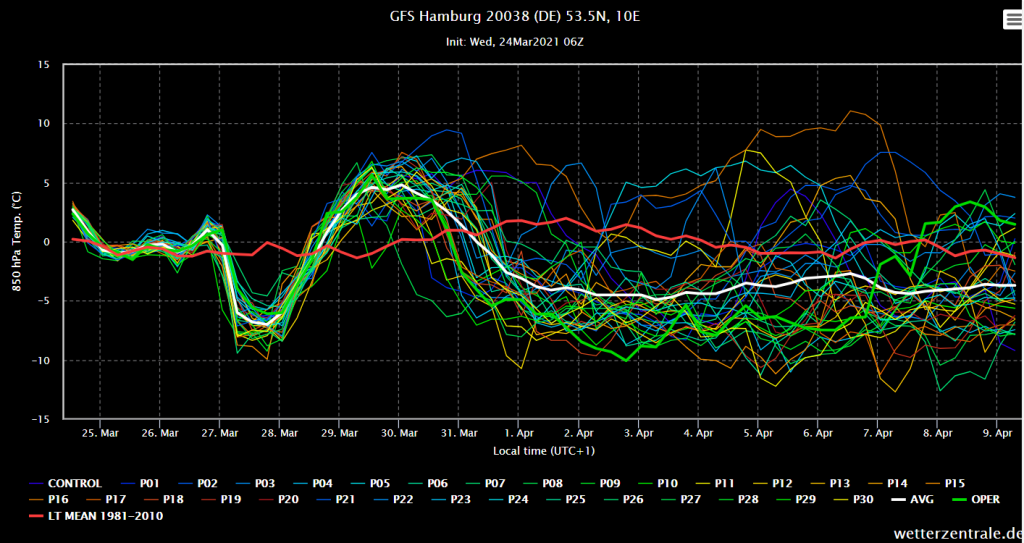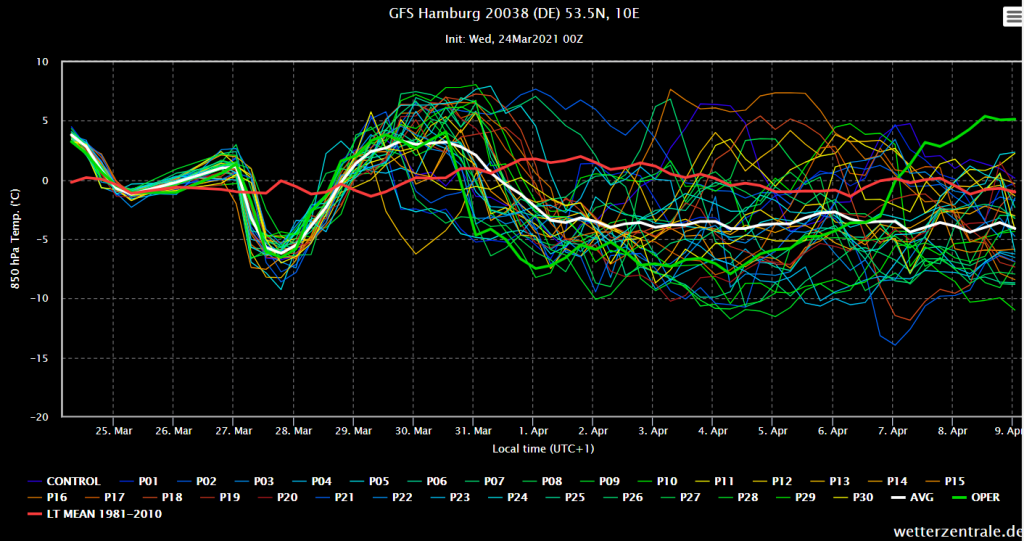 Read more: