The first European heatwave in 2021: Estimates of national TOP temperatures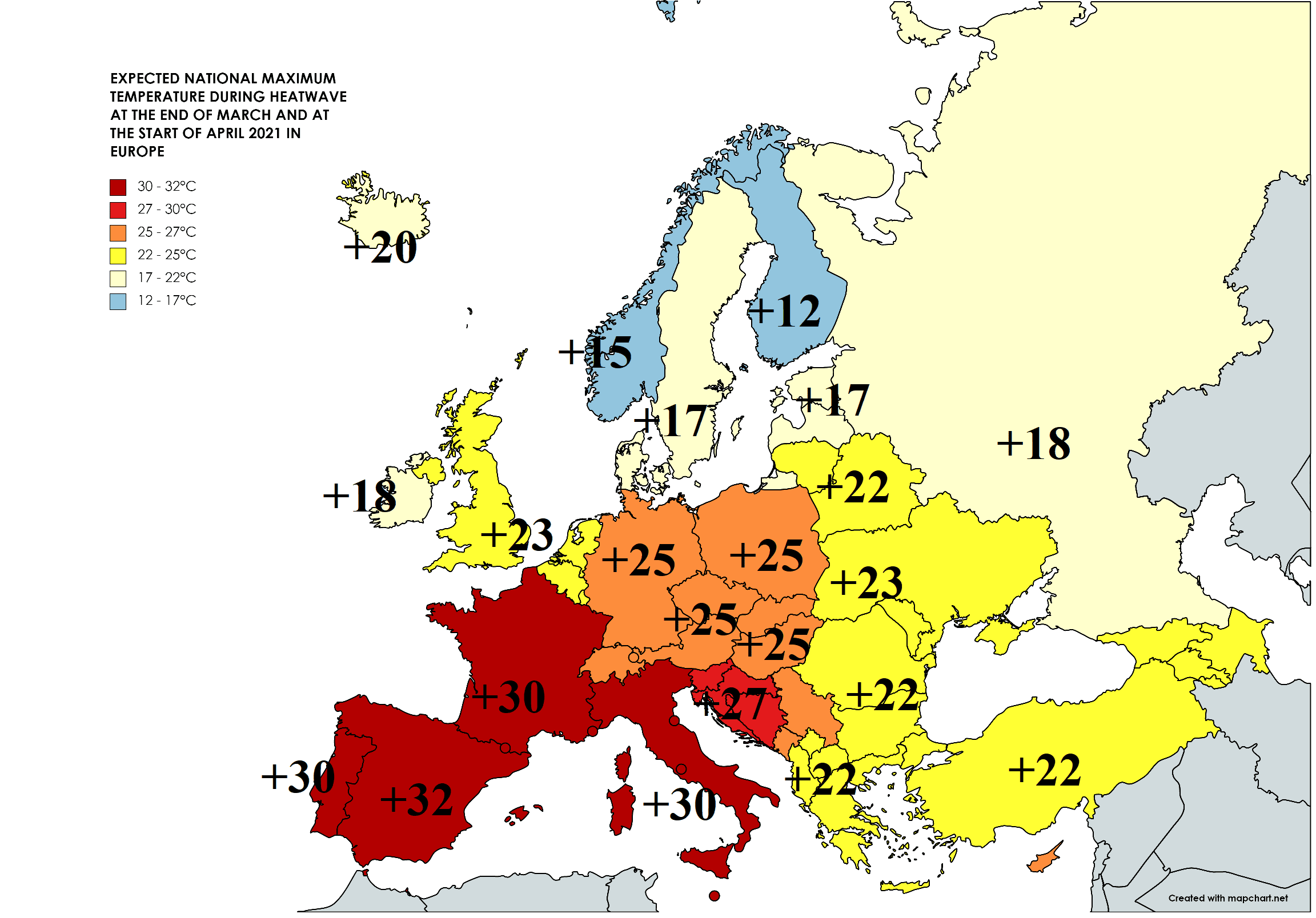 The newest expectations of maximum temperatures for Europe according to GFS (wetterzentrale) outputs estimates are only little colder than previous, with really strong warmspell, in the warmest parts of Europe maybe heatwave.
The next 7 days, since Wednesday, 24. March to Wednesday, 31. March will come to Europe after long-term winter season coldwaves finally extremely warm period and temperatures will reach the highest values of present year 2021.
Only in the last article we have informed about extremely warm Sahara /https://mkweather.com/sahara-is-extremely-hot-niger-452c-sudan-450c-chad-445c-and-egypt-440c//. Gradually, transition from light NAO- to strong NAO+ phase is expected, what means, that Azorean high will shift from tropical and subtropical climate zone into mid-latitudes.
The most hit will be southwestern, western, central Europe and western Balkan, where are in many coutnries expected summer, regionally tropical temperatures.
The hottest will be in the Spain, according to ou estimates up to +32°C, Portgual and France should surprise the first tropial day of the year with +30°C and similarly hot should be in Sicily or Sardegna, Italy.
Summer temperatures up to +27°C are expected in Croatia, Bosnia and Herzegovina and Slovenia and summer threshold +25°C should be overcame in many countries in Central Europe.
Very warm will be in the UK, too, up to +23°C, similarly in western adn southern Ukraine, southwestern Belarus, but Turkey and Greece will be colder, in mountainous region very cold below +10°C, in the south around +22°C.
In Iceland, +20,4°C in Datalangi was already measured, but forecast for southern Sweden has changed from +20°C to +17°C.
Southern Baltic region should reach +20°C, but northern parts of Baltic states should be happy from +15°C, maybe +17°C.
The coldest will be Norway – in the south up to +15°C and Finland, with only +12°C in southwestern parts and in the north still with maximum temperatures only around 0°C.
After an Easter, the newest outputs have surprised with next extremely coldwave in Europe – but not in all parts – mainly in western, northwestern, northern and parts of central Europe. Cooldown after an Easter 2021 will be a topic of the next Mkweather article.
Infographics: wetterzentrale.de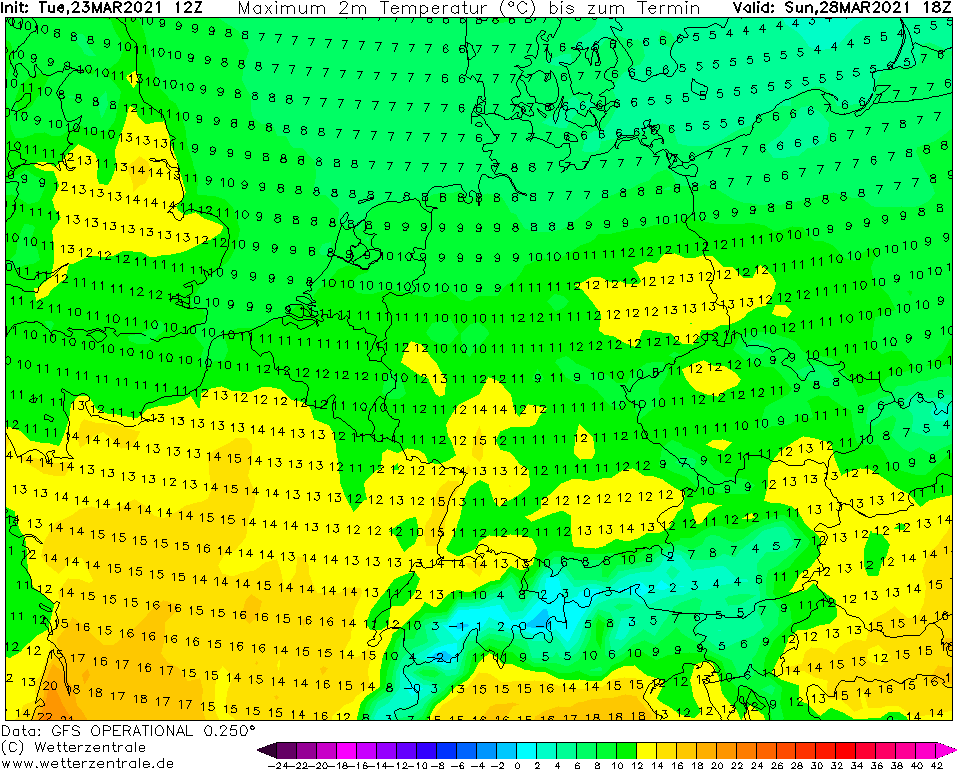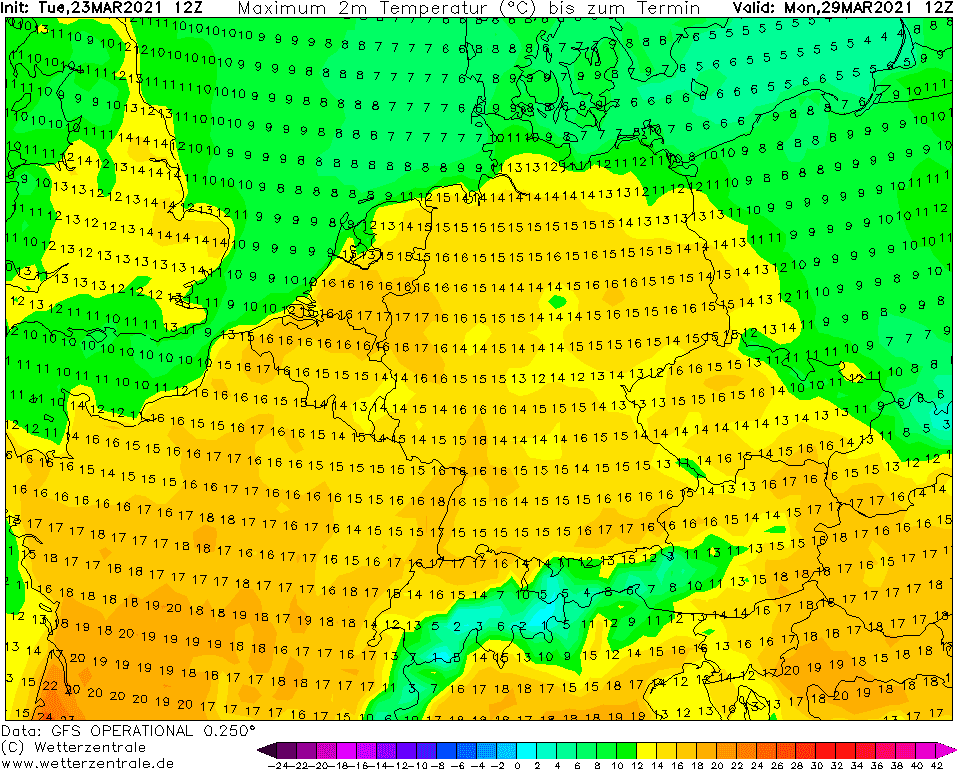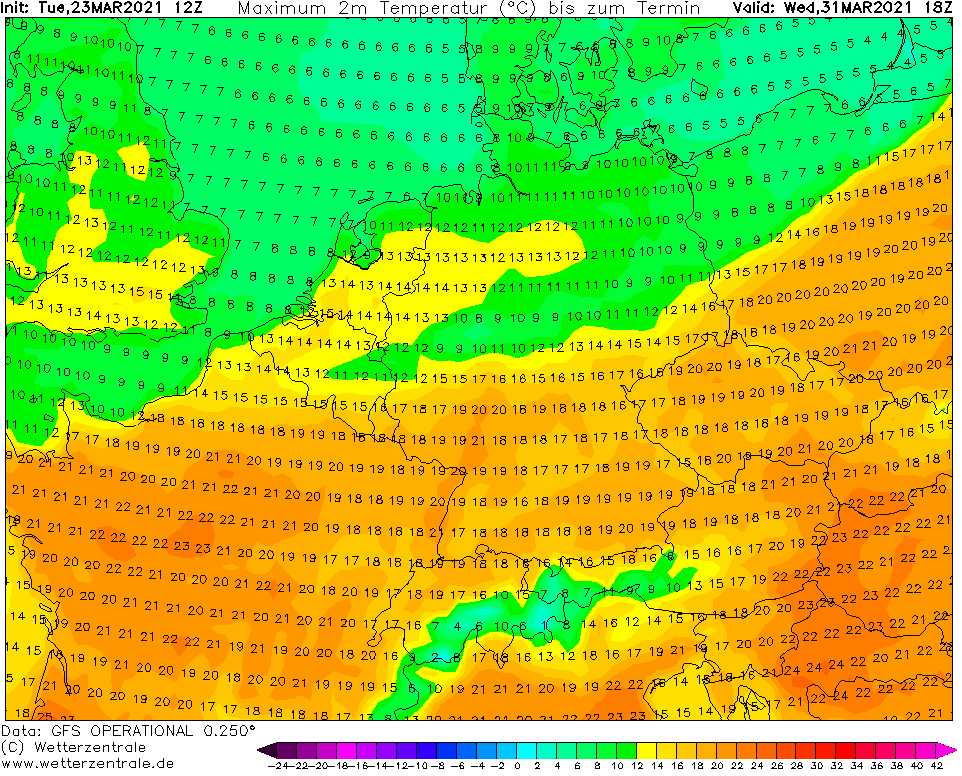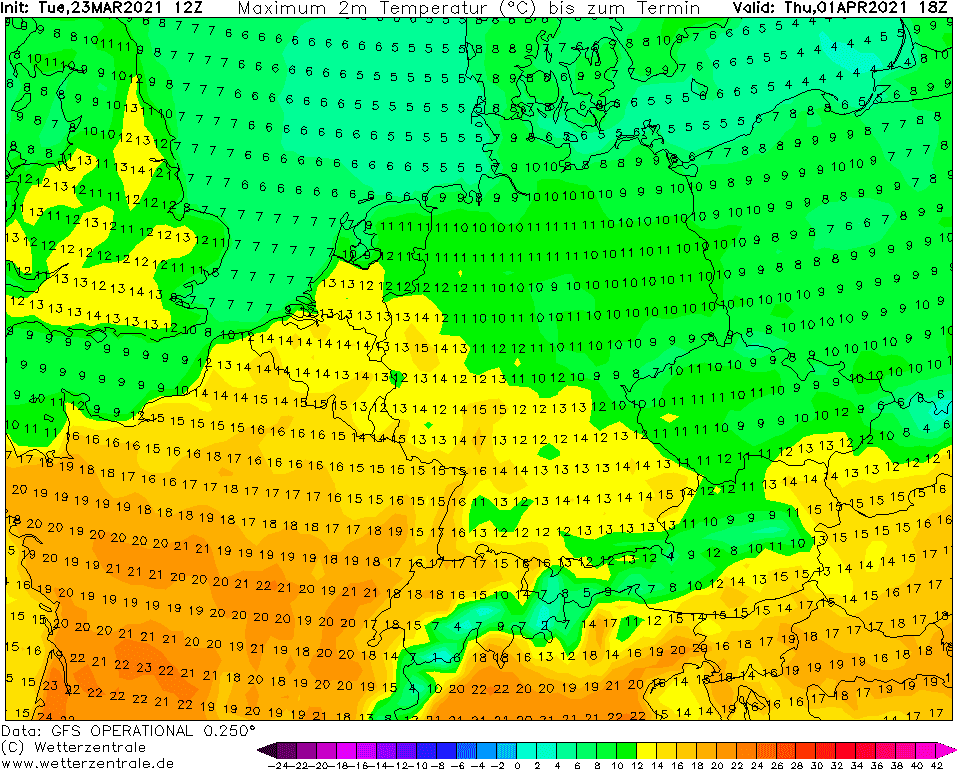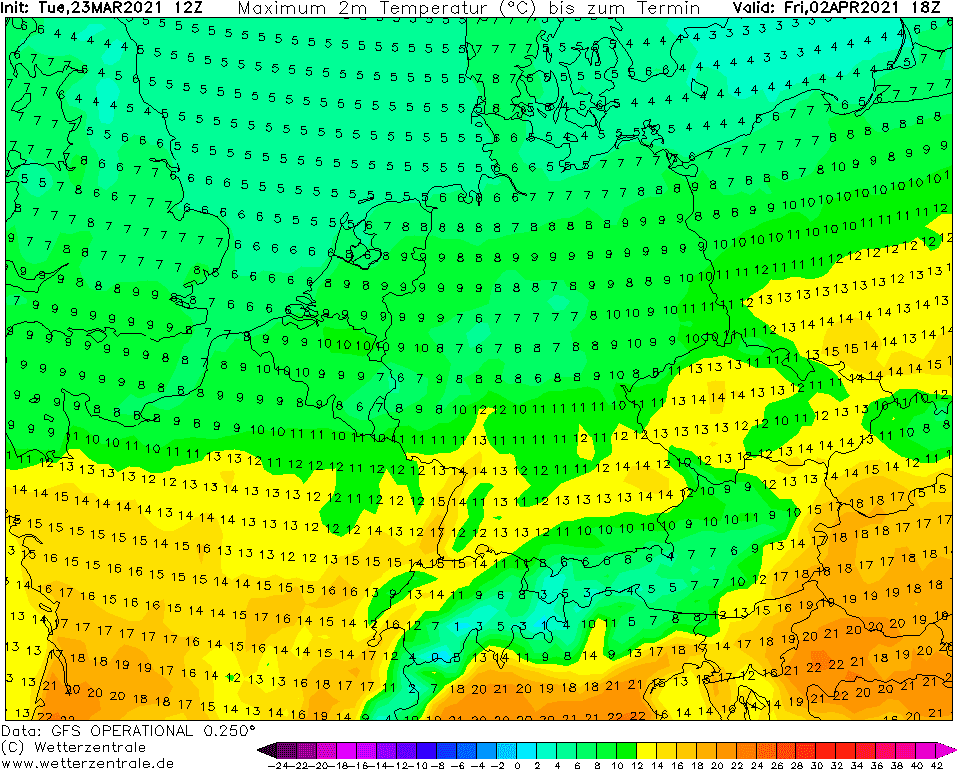 Read more: