Damaging frosts after Easter 2021 in Europe? -15°C in Germany in April is a bad surprise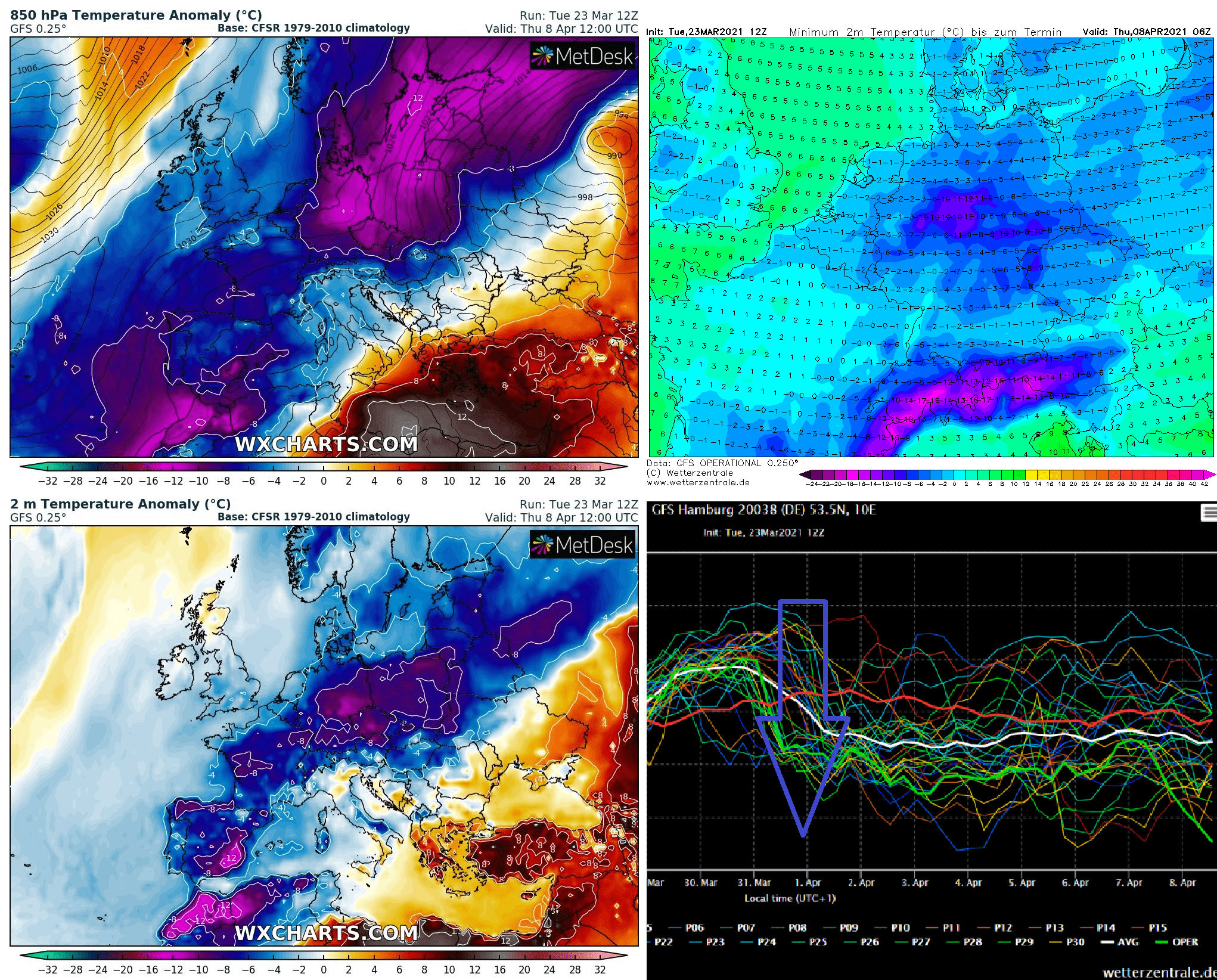 In previous article we have updated expected maximum temperatures for European countries / regions during upcoming warm spell / heatwave – the first period of extremely warm weather, which will bring summer and tropical days in many European coutnries already at the end of March 2021 (and at the start of April) /https://mkweather.com/the-first-european-heatwave-in-2021-estimates-of-national-top-temperatures//.
Now, we should look at weather during Easter and mainly, at possible extreme coldwave after Easter 2021 in Europe.
After long-term period with Azores high above Europe, in the first days of April 2021, the rain, storms and milder weather will come above Europe from northwest.
Easter weekend should be relatively warm yet, but Easter Monday, 5. April should be already in cold air, with Arctic origin and temperatures in 850 hPa below -5°C above Central Europe.
Very disturbing outputs however, GFS outputed for days after Easter, with possible Siberian cold blast, temepratures below -10°C in 850 hPa and possible minimum temperatures above Germany up to -15°C and even, all day frosts (with maximum temperature below 0°C = ice days) in some parts of Germany, Czechia, Poland, Slovakia and Baltic states.
Frosts such these should be for harvest and flowers outside very damaging and in view of long-term perspective exceptional – for basins and populated valleys in Central Europe below 1000 MASL, all-time April temperature records are moving around -15°C, therefore it should be a record coldwave.
However, it´s only the first signals for cold blast after and Easter 2021 and long-term forecasts for April from ECMWF /a topic of the next article/ are showing, that after this cold blast, warm AO+ and NAO+ circulation should return and persist longer above many parts of Europe.
During the next days, Maweather will bring updates of this forecast – it is possible that some strong frosts for Europe will be confirmed, but it´s too a possibility, that it will be only milder variant of coldwave during the second April pantade 2021.
Therefore, stay watch Mkweather and enjoy upcoming sunny and very warm period until weather in Europe make worse again.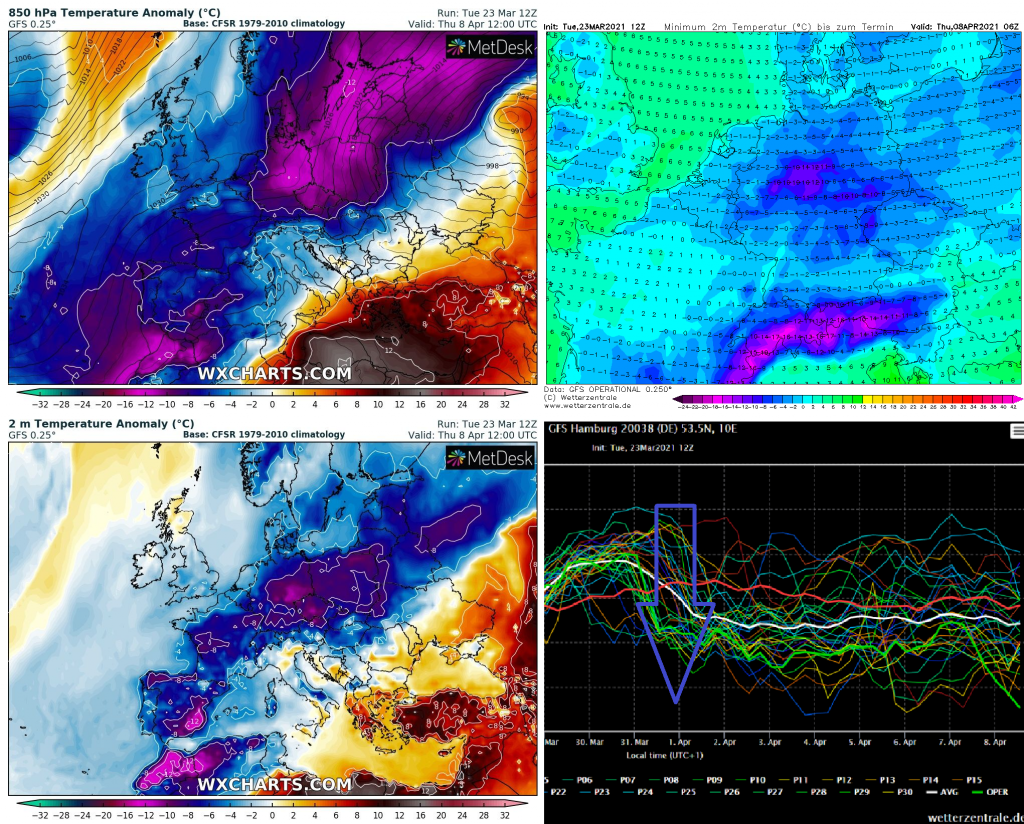 Infographics: wxcharts.com, wetterzantrale.de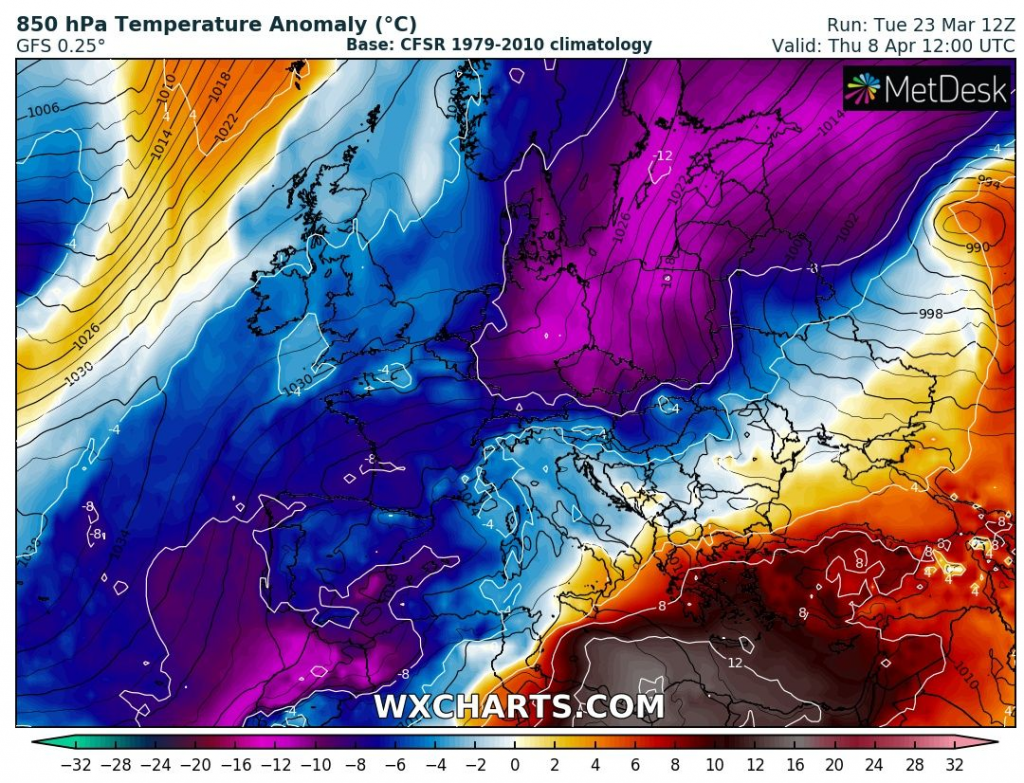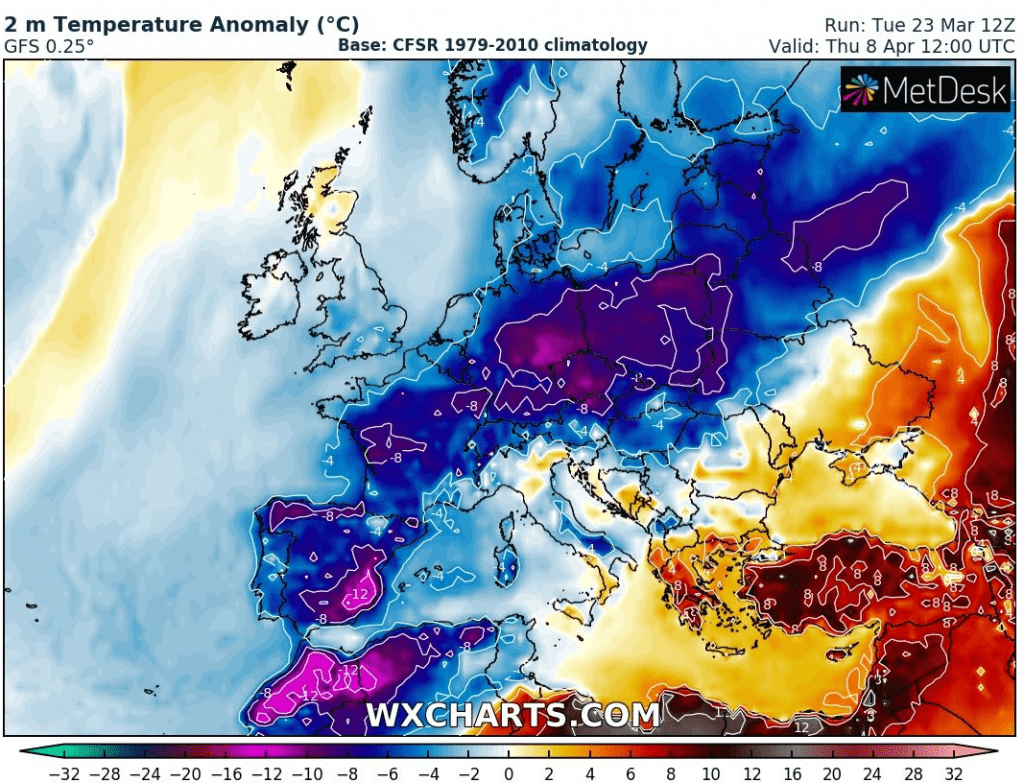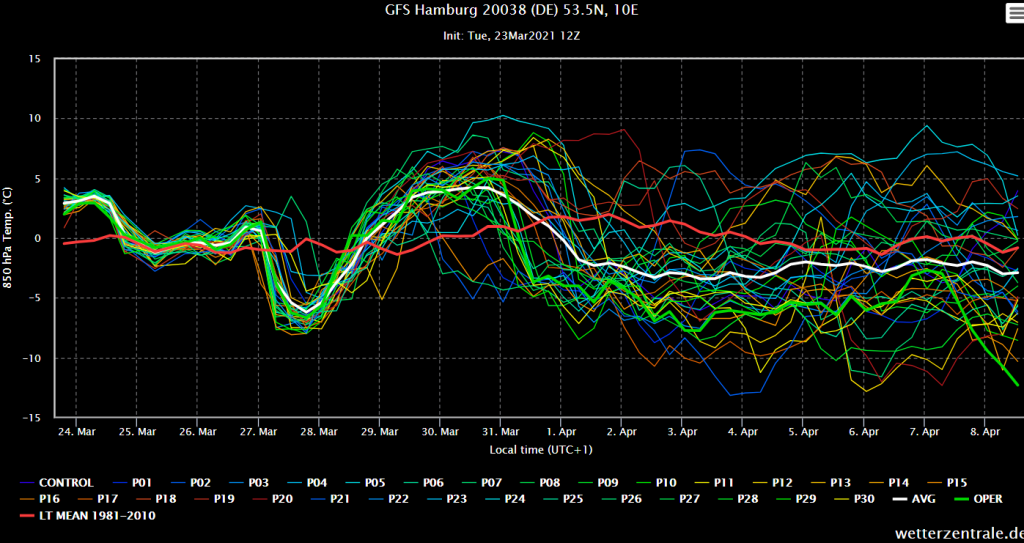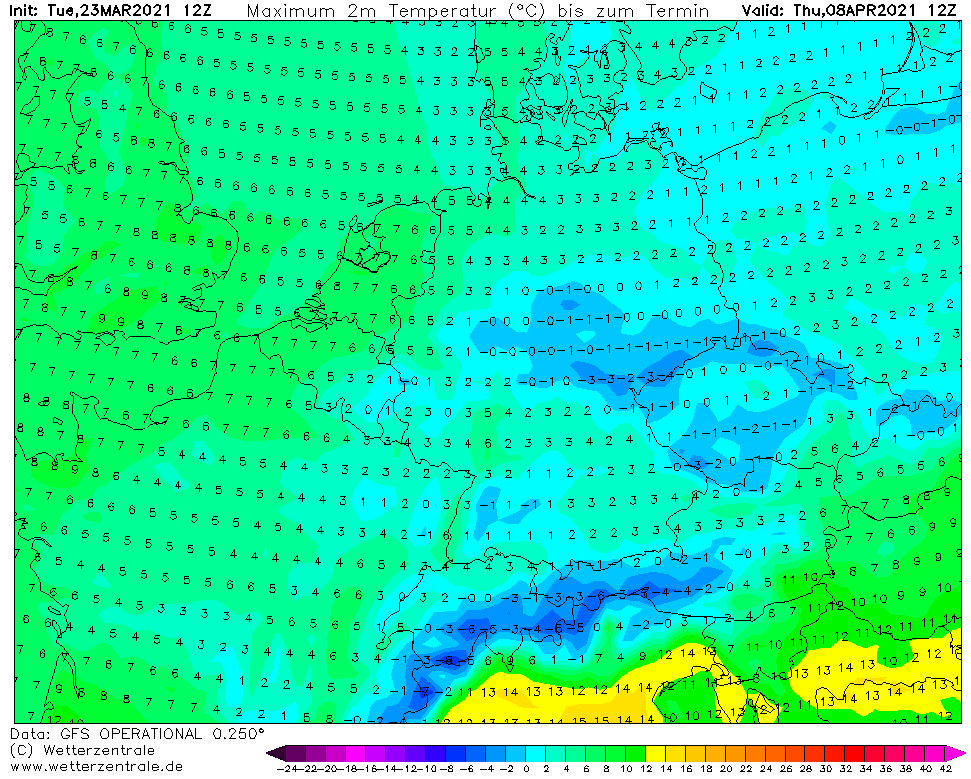 Read more: