Nashville, Tennessee after floods: 7 dead, over 130 rescued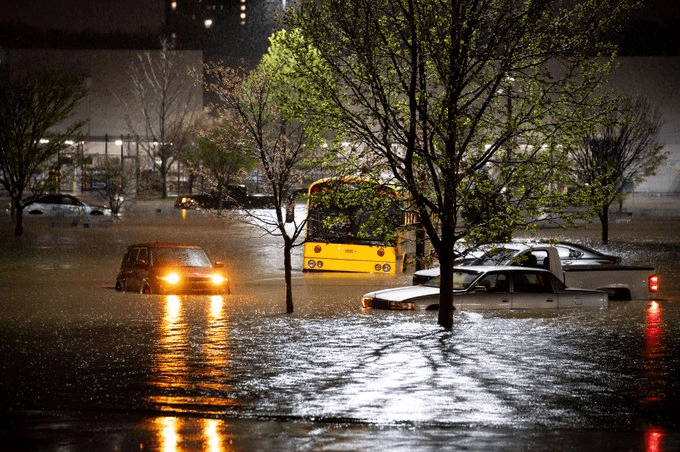 Only before a few days we have warned before series of 3 cyclonic systems, which should went / go trough eastern half of eastern half of the USA between 26. March and 1. April 2021 /https://mkweather.com/deadly-tornadoes-in-the-usa-possible-3-storm-systems-until-1-april-expected//.
These systems were / are forecasted to bring not only tornado risk, but too possible severe storms and heavy rains mainly across Midwest, southern states and Northeast.
On the front side of one of these systems, extreme heatwave surprised East Coast /https://mkweather.com/hot-air-from-mexico-467c-has-shifted-above-florida-35c-virginia-30c-and-new-york-28c// and high temperatures were during the second warm spell reported from Minnesota, where +29°C / 84°F was early this week measured (a topic of the next Mkweather article).
Powerful cyclonic system has brought at the weekend extreme floods to Nashville, Tennessee.
7 people has been killed and more than 130 rescued after local rivers reached critical levels.
After deadly floods, Nashville mayor John Cooper said, "city officials would have to examine the influence of climate change and whether major floods had become not "once-in-a-lifetime but once-in-a-decade kinds of events."
Nashville recorded 5.75 inches (14,6 centimeters) of rain on Saturday, 27. March 2021, the weather service said, setting a new record for the most rainfall in the city on a March day. It was also the fourth-wettest day in the city's history.
After period of rainfall, tornadoes and regional floods, very warm and dry period is forecasted for large parts of the USA and Canada between 3.-12. April 2021 /https://mkweather.com/extreme-heatwave-will-shift-from-mexico-to-greenland-the-first-hot-times-in-the-usa-and-canada-between-3-12-april//.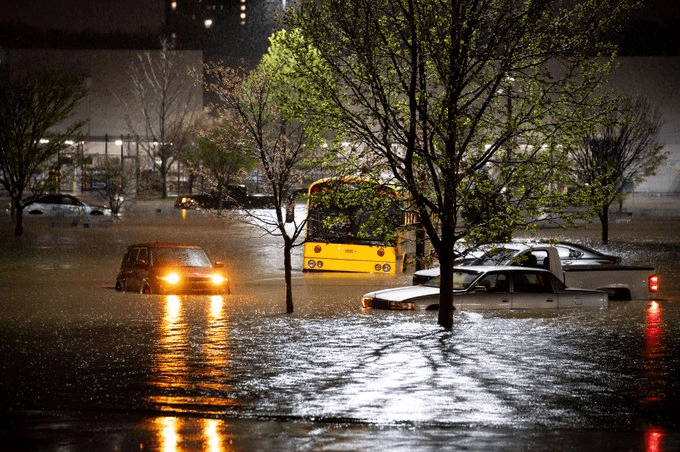 Read more:
Wednesday brings summer: Paris +27°C, Frankfurt aM +26°C, London +25°C, Wroclaw +24°C | mkweather
Canada under the snow, spring is coming very slowly | mkweather
India and Pakistan with heatwave, after floods and snow in the mountains | mkweather
Middle East almost +45°C, its very early, Central Asia +38°C already | mkweather
The UK -10°C, Greece +35°C? Extreme temperature differences across Europe after an Easter? | mkweather