Buenos Aires, Montevideo and Santa Katarina region after extreme storms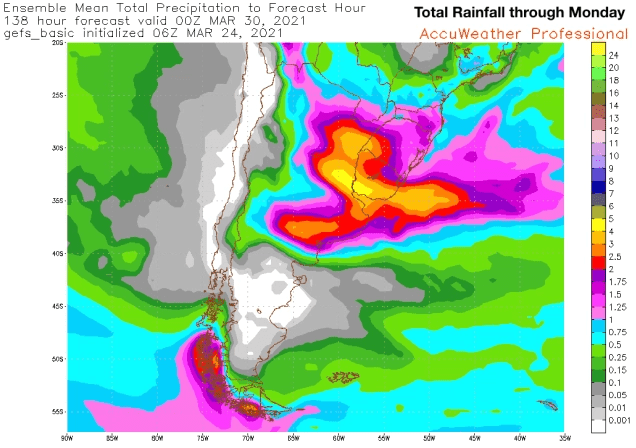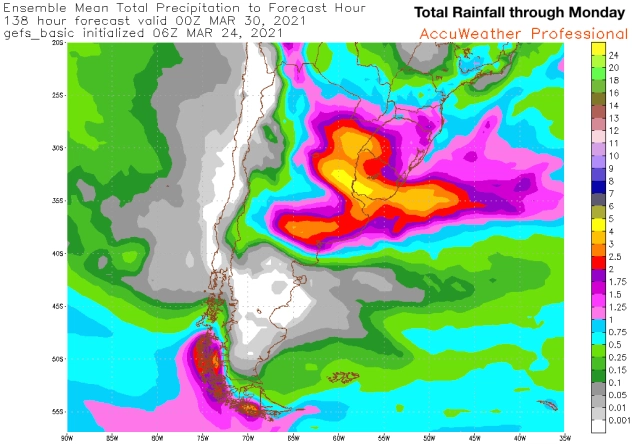 17 years after rare event, when Santa Katarina region, southern Brazil, hit a tropical system of Category 2, round of severe storms went trough Buenos Aires (Argentina), Montevideo (Uruguay) and Santa Katarina (southern Brazil).
Storm system has brought regionally severe storms with flash floods.
Powerful thunderstorm system arise above Pampa region and maximum intensity reached above La Plata bay.
MCS (Mesoscale Convective System) has brought hailstorms, severe winds and extremely strong lighting activity and some cities found themselves under 1,5-meter high floodwater.
Rainfall totals reached in La Plata region up to 350 mm in a very short time (a few hours).
Although, during the Autumn 2021, extreme storm activity has shifted mainly into northern parts of South America /https://mkweather.com/floods-are-shifting-to-northern-south-america-problems-reports-peru//, frontal systems in Argentina, Uruguay, Paraguay, Bolivia or southern Brazil are still very powerful.
Despite of La nina, southernmost city in the world in Chile and Patagonia /https://mkweather.com/southernmost-city-in-the-world-the-highest-temperature-ever-261c/; https://mkweather.com/extreme-hailstorms-hit-argentina-patagonia-with-all-time-record-438c// reported during Summer 2020/2021 the hottest temperatures ever.
In Australia, Antarctica and parts of southern Africa however persisted colder conditions /https://mkweather.com/la-nina-in-australia-the-coldest-summer-in-9-and-the-wettest-in-4-years/; https://mkweather.com/first-700c-in-antarctica-of-the-season-continent-is-still-extremely-cold/; https://mkweather.com/south-africa-experiences-with-stormy-summer-and-autumn-the-next-hailstorms-and-floods-in-last-period//.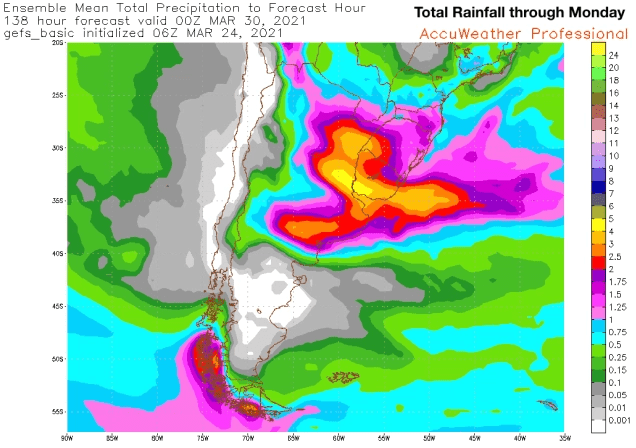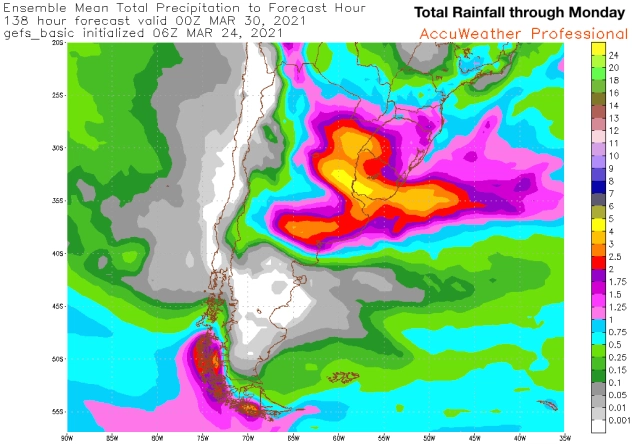 Read more:
Canada under the snow, spring is coming very slowly | mkweather
India and Pakistan with heatwave, after floods and snow in the mountains | mkweather
Middle East almost +45°C, its very early, Central Asia +38°C already | mkweather
The UK -10°C, Greece +35°C? Extreme temperature differences across Europe after an Easter? | mkweather