Namibia and Angola after floods at the end of season of rain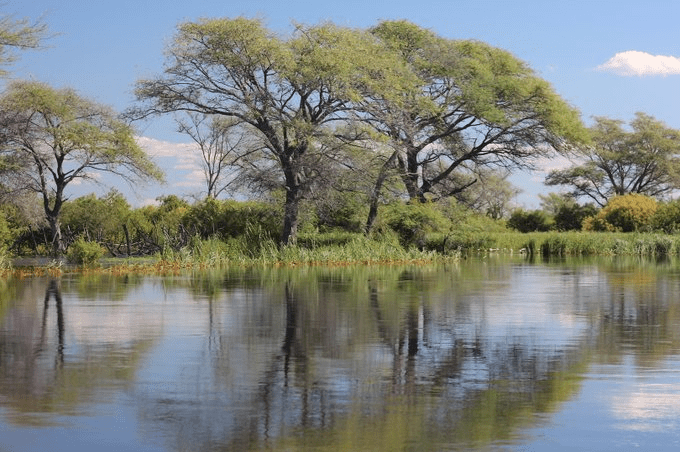 In river basin of Zambezi, season of rain least from November to April every year.
It is relatively similar time of year, during which cyclone season is active in opposite shores of south-African continent – in Tanzania, Mozambique, South Africa (and Madagascar).
Severe rains during last 10 days have shifted from southern parts of southern Africa, including Namibia into northern parts, including Angola.
Severe floods hit mainly northern Namibia and parts of Angola, including capital, Luanda, where 4 people have died and 3 were missing and 1770 people were injuried.
Only before a time we have informed about severe floods in Congos capitals – Kinshasa and Brazaville, both /https://mkweather.com/devastating-floods-hit-kinshasa-and-brazaville-dr-congo-congo-africa-extreme//.
During February Siberian coldwaves, ITCZ was shifted extremely southward and cold air from the north shifted above northern Congo, too /https://mkweather.com/siberian-air-crossed-equator-temperatures-dropped-to-20c-2021//.
According to wxcharts forecast tool, ITCZ (Intertropical Convergence Zone) is expected to shift into more northern regions until 11. April 2021, with heavy rains in Angola, Congos, Gabon, Tanzania and parts of Kenya, Uganda and southern Cameroon.
According to Mkweather Spring / Autumn 2021 forecast for Africa /https://mkweather.com/spring-autumn-2021-forecast-for-africa//, La nina should bring stormy and cold autumn into southern parts of Africa, but ITCZ is expected quickly shift northward – severe floods until May 2021 should surprise even southern parts of Sahel, while Congos and Angola should be gradually warm and drier.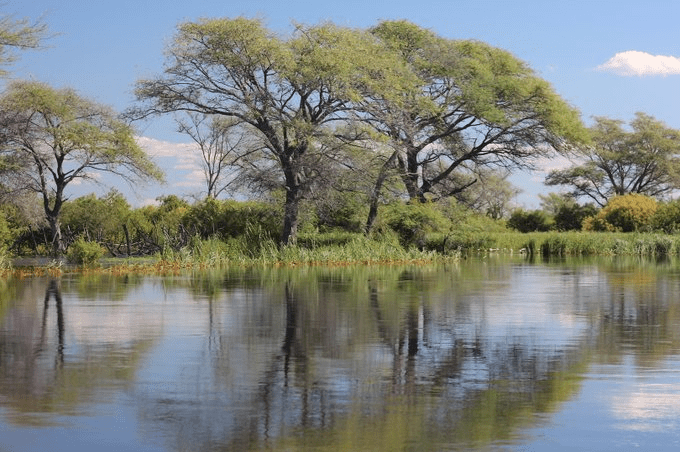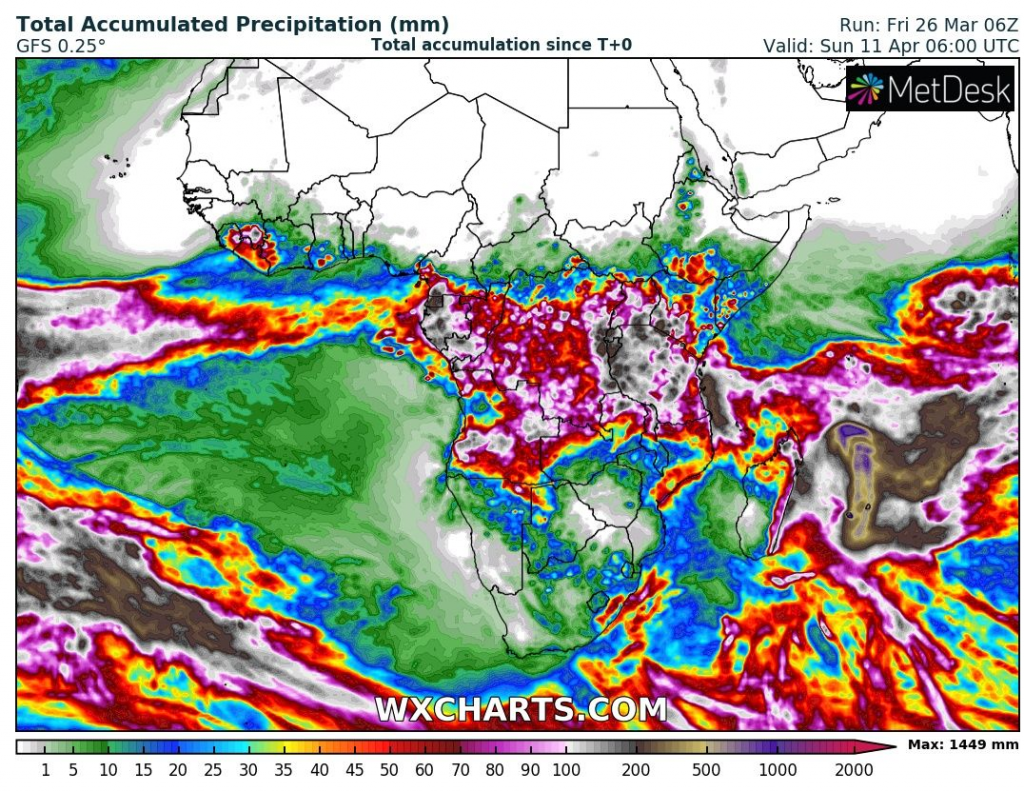 Read more: