Tropical system 90B Invest hits Myanmar and Thailand!
The first tropical system in Southeastern Asia after long exhausting period of drought! /https://mkweather.com/severe-drought-in-thailand-mekong-with-critical-levels-only-around-1-meter/; https://mkweather.com/thailand-still-with-severe-drought-424c-a-new-march-record-measured//.
From system 90B Invest should become a tropical storm, or even a cyclone, after its transition above Bay of Bengal until early April 2021.
Disturbance is forecasted to hit Myanmar and Thailand already around Friday and at the weekend, 2.-4. April 2021, with possibility of heavy rains, winds, regional floods or even landslides.
In Mekong river basin, the end of long period of drought, which affected more than 60 million people is expected.
According to tropicaltidbits and wxcharts forecast tools, system hits in full power mainly southern and central Myanmar and neighboring parts of Thailand, but above Thailand, Cambodia, Laos and Vietnam, thanks to increased humidity, the next storm cells are expected to bring significant storms.
This event should be only the beginning of longer humid and stormy period in the region during Spring 2021 in relation to Mkweather Spring forecast for Asia /https://mkweather.com/spring-2021-forecast-for-asia-2021//.
Severe drought already reports Taiwan, too /https://mkweather.com/taiwan-the-worst-drought-in-73-years-extreme-2021-mk//, but some storms are expected already in northern parts of monsoon Asia, including southern China, Taiwan, North Korea or southern Japan.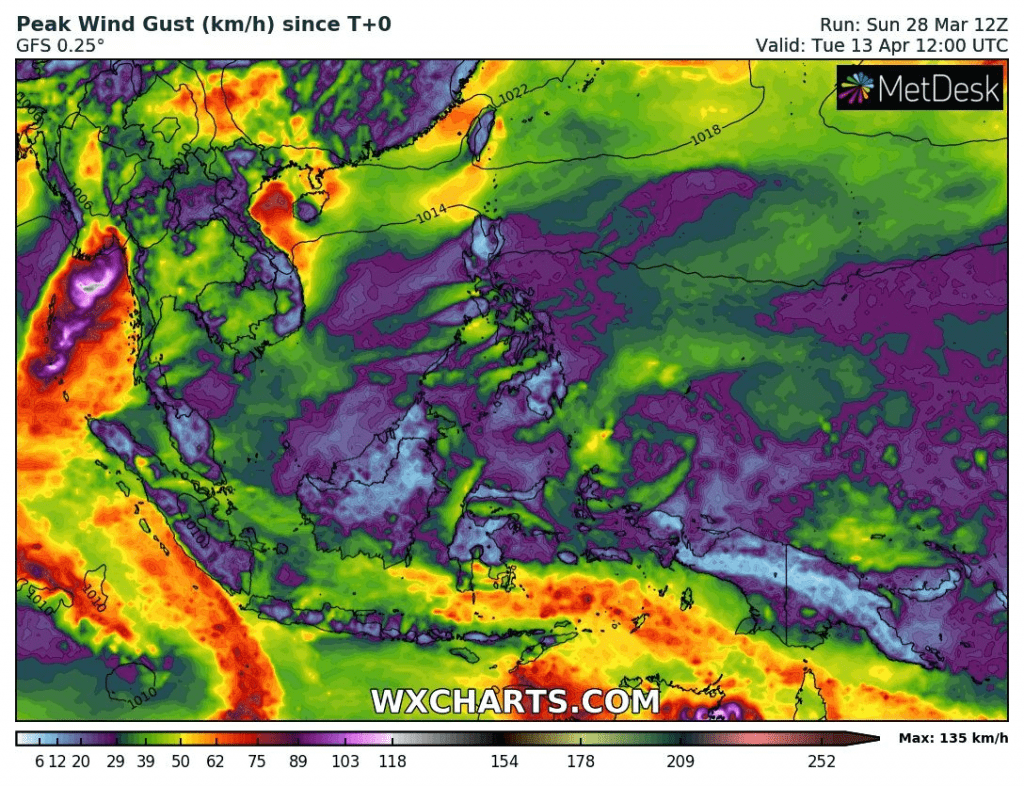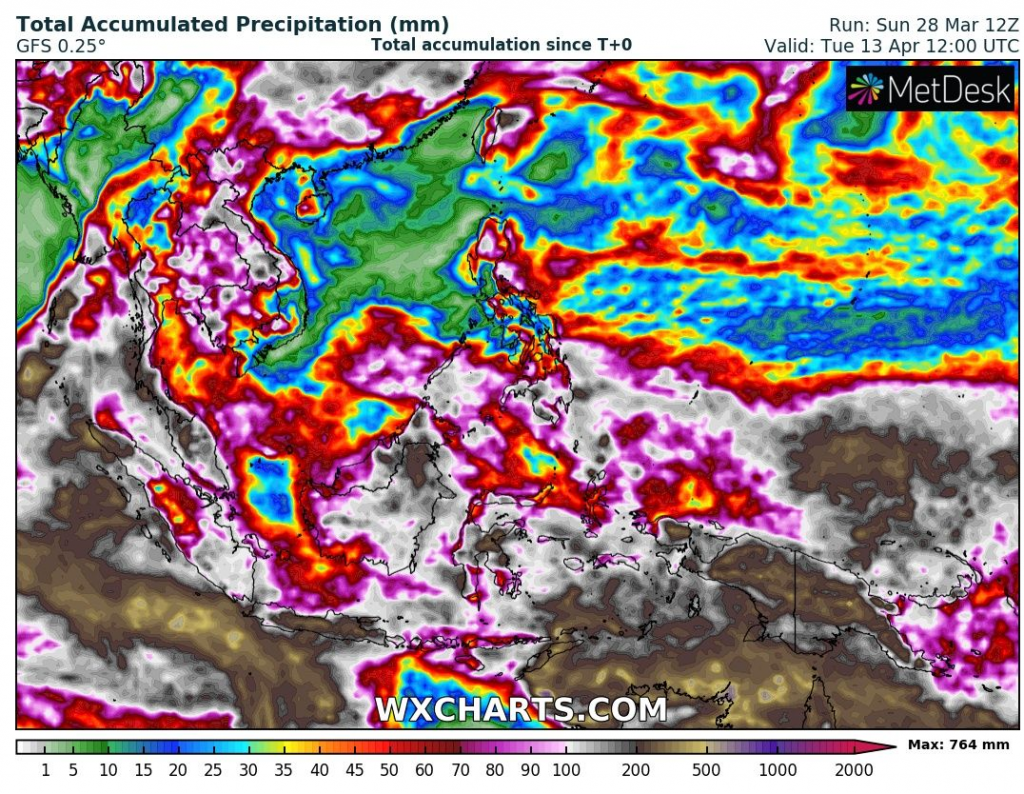 Read more:
Canada under the snow, spring is coming very slowly | mkweather
India and Pakistan with heatwave, after floods and snow in the mountains | mkweather
Middle East almost +45°C, its very early, Central Asia +38°C already | mkweather
The UK -10°C, Greece +35°C? Extreme temperature differences across Europe after an Easter? | mkweather