Wednesday brings summer: Paris +27°C, Frankfurt aM +26°C, London +25°C, Wroclaw +24°C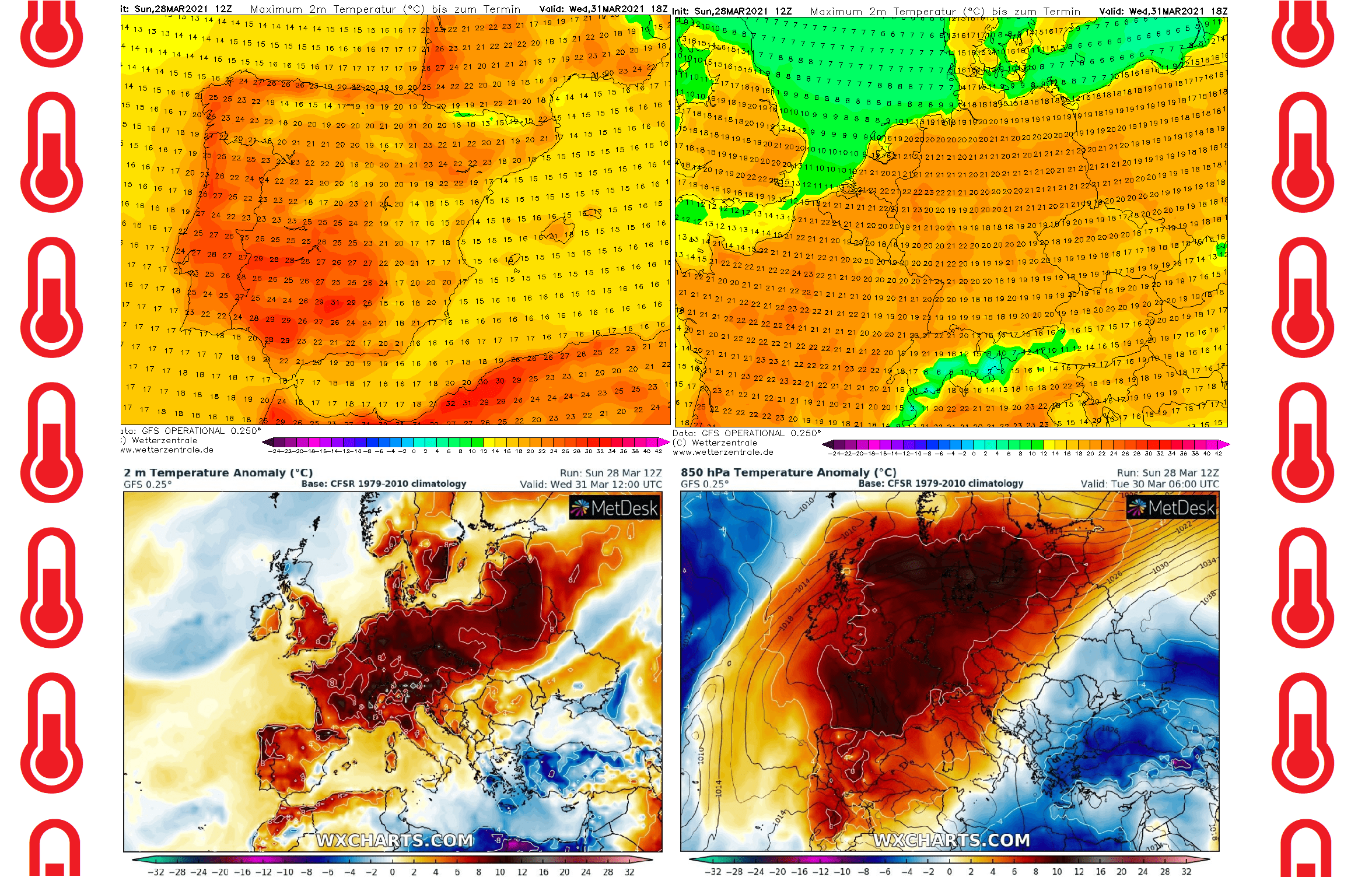 After series of articles about extremely warm weather at the end of March 2021 we are updating a current status of expected peak of the first European Spring 2021 heatwave.
Note: For estimate of maximum temperature is needed to add cca +3°C to GFS outputs below.
According to the newest outputs, which are extremely warm almost for all Europe, +34°C is possible in southern Spain, above +30°C in Portugal and southwestern France and Paris should enjoy summer temperatures up to +27°C on Wednesday, 31. March 2021.
Extremely war will be in Germany, in Koeln and Frankfurt aM region up to +26°C, London should surprise with the first +25°C of the year.
Summer +25°C is expected almost in all countries of Central Europe, in Poland will be warmest in southwest and west, Wroclaw should see +24°C and border regions with Germany or Czechia should break +25°C.
Southern Italy shouldn´t have problem with +30°C, in Balkan, +25°C is forecasted.
Very favorable are forecasts for Ireland, where up to +21°C should be measured, southern Sweden, with +22°C, southern Norway with +20°C, Latvia and Lithuania with the first +20°C of the year and Belarus and Ukraine with +22°C.
Anomalies in 2m above +10°C will be present on Wednesday, 31. March from Lisbon to Moscow, but the warmest air in 850 hPa is forecasted above Europe one day earlier, around Tuesday, 30. March.
During the next days, Mkweather will bring an overviews of measured temperatures from Europe and expected fallen temperature records values, therefore stay watch weather with us and don´t forget to use these clear-skies times for outdoor activities, as far as COVID restrictions in your country are allowing it.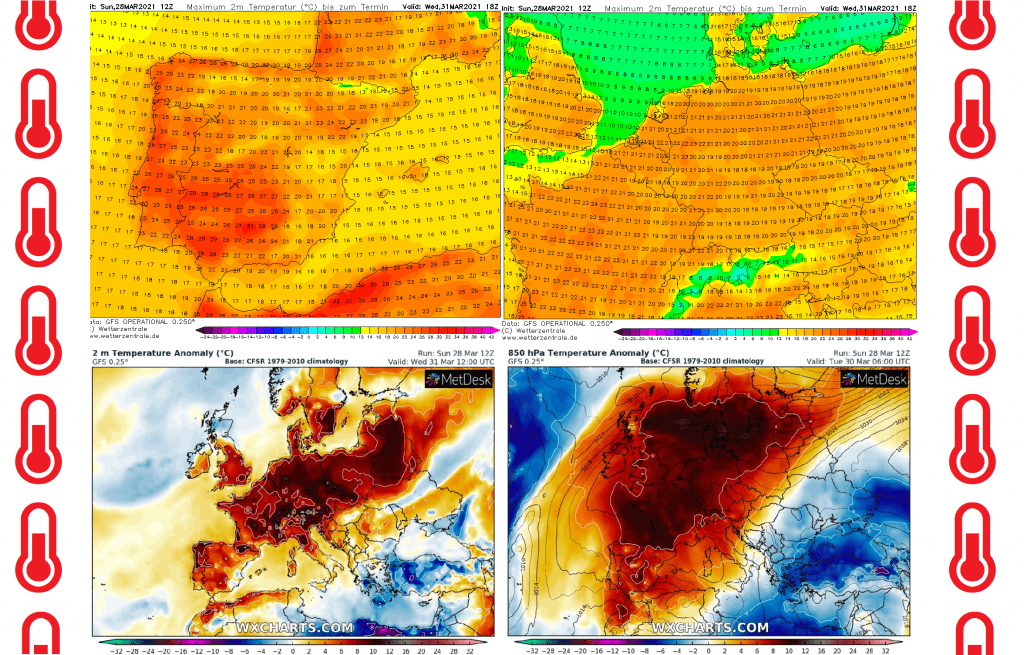 Infographics: wetterzentrale.de, wxcharts.com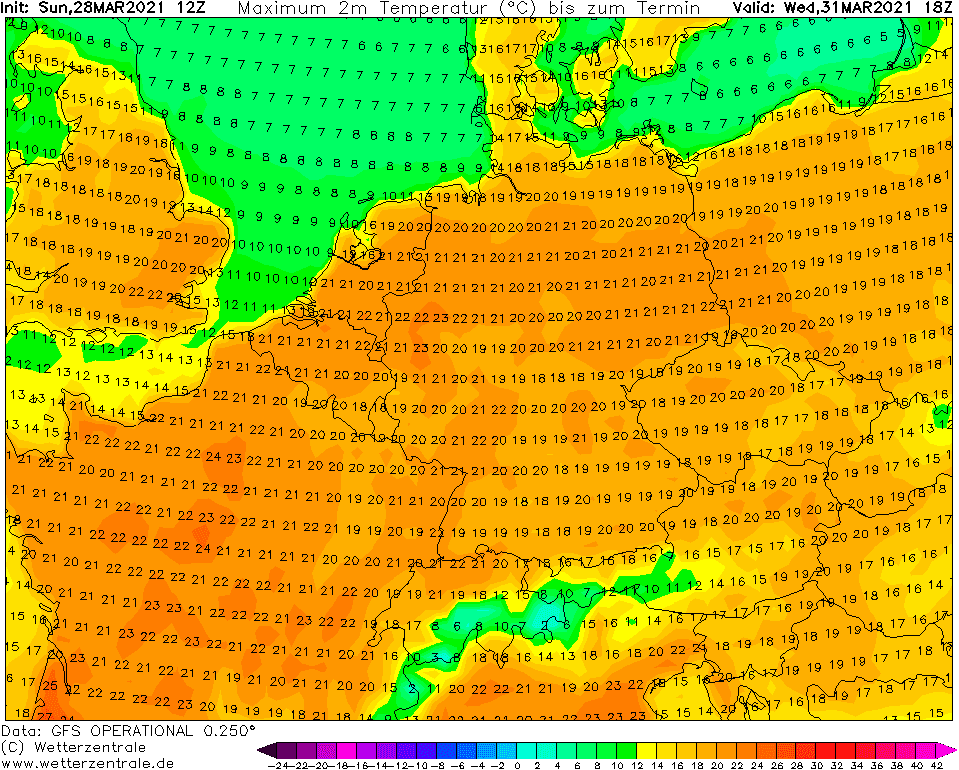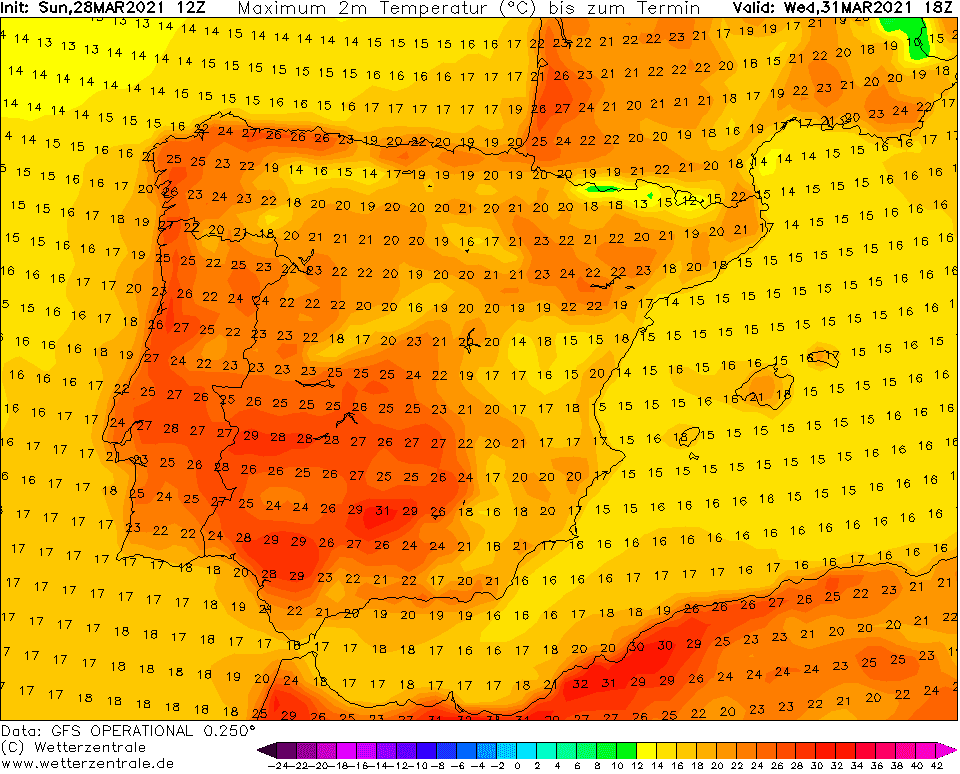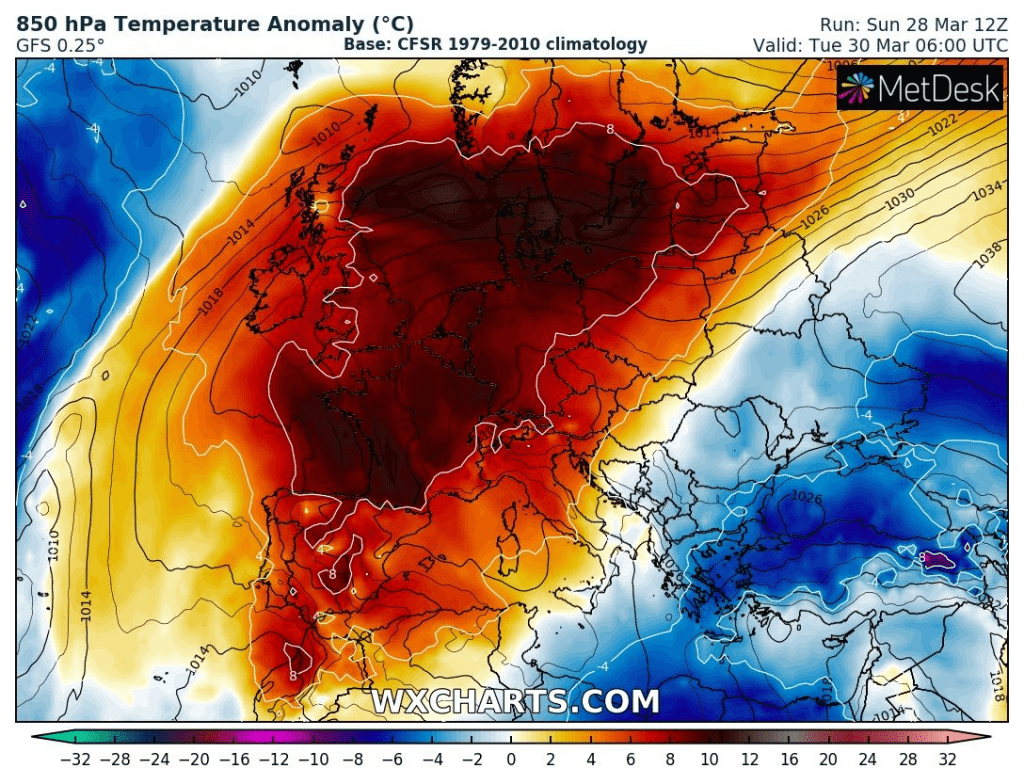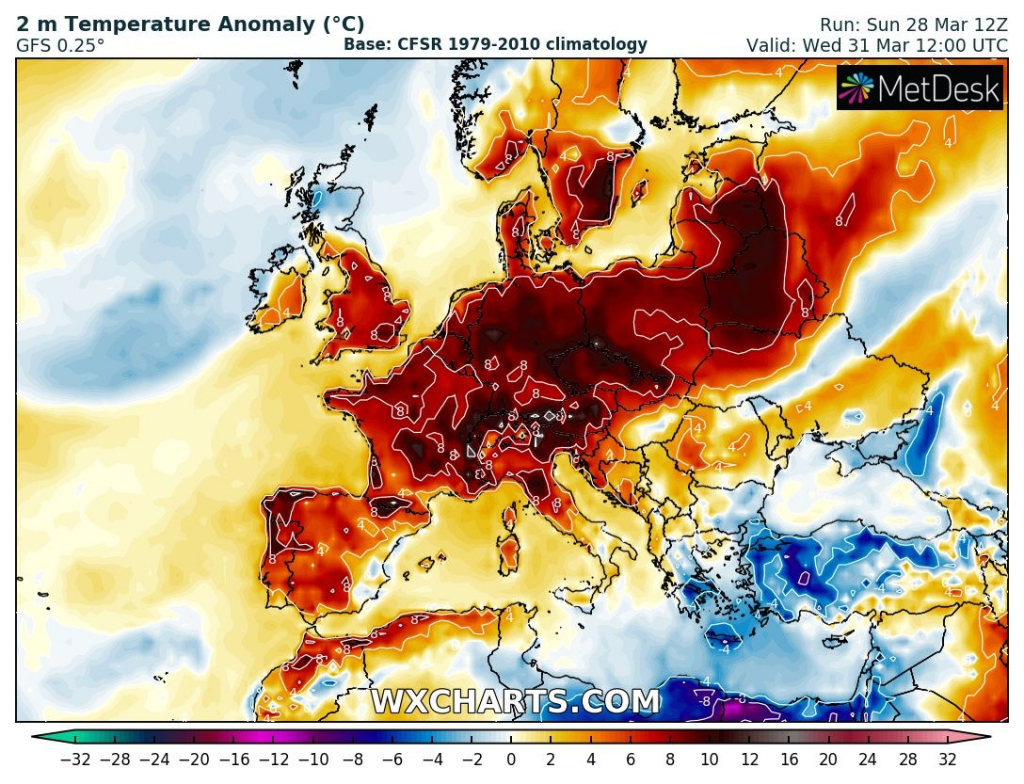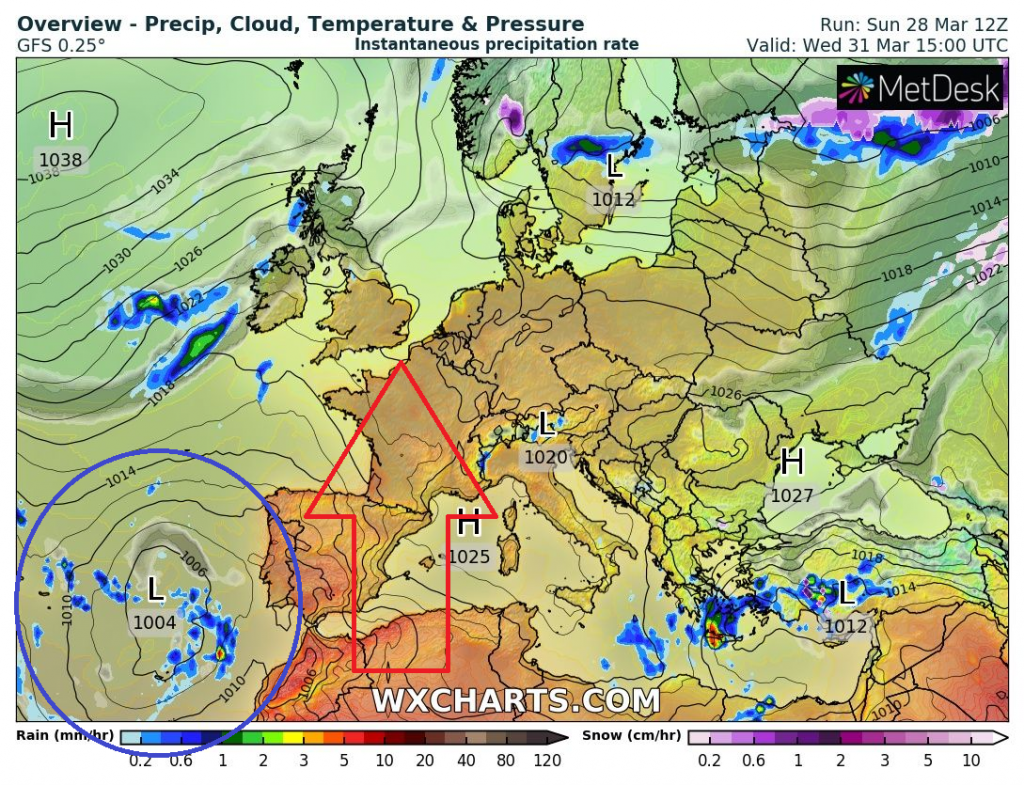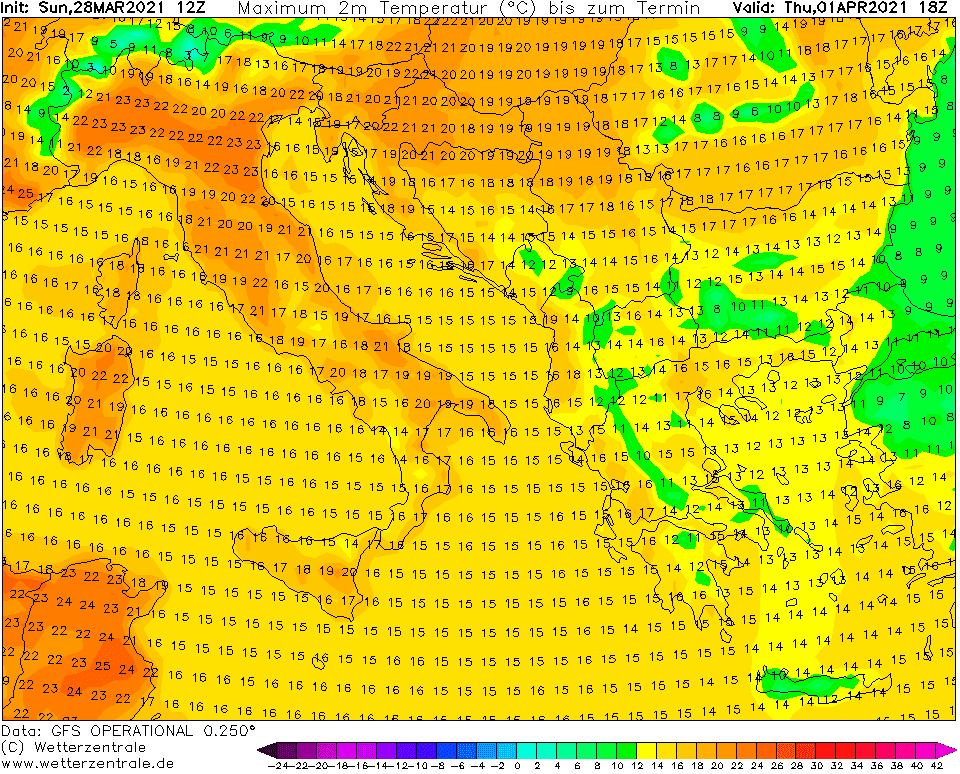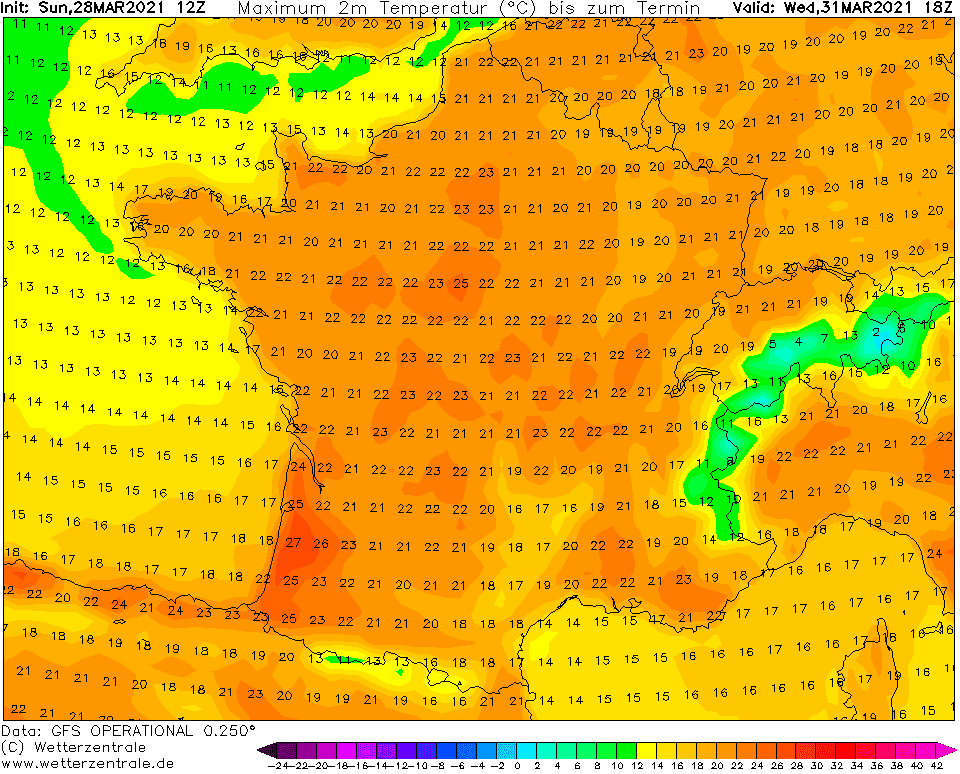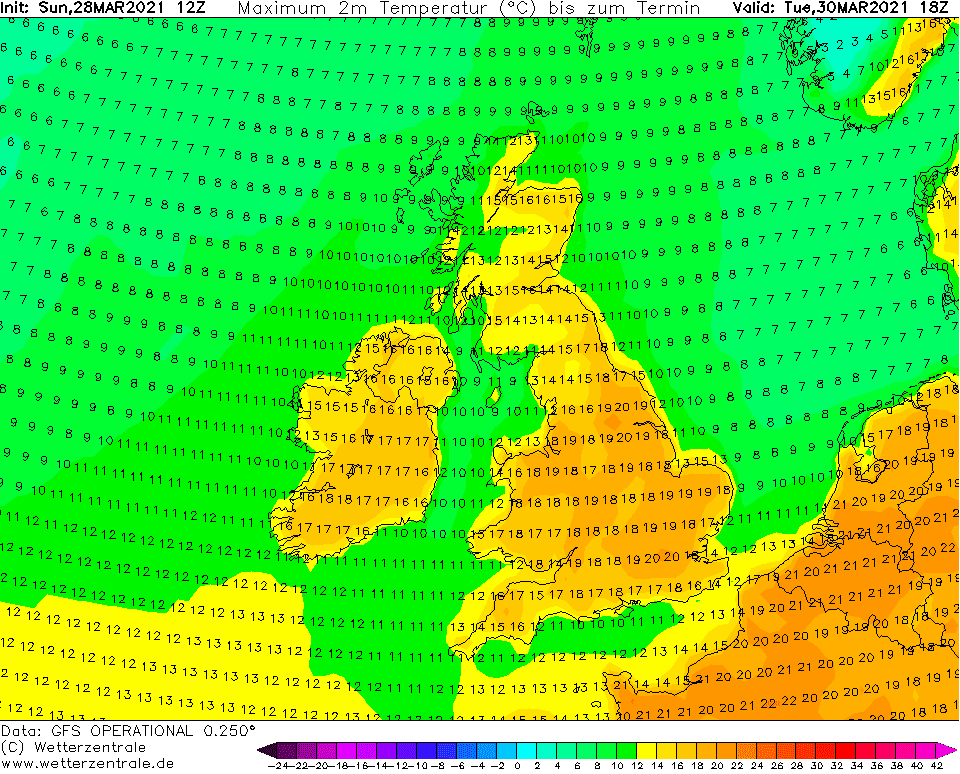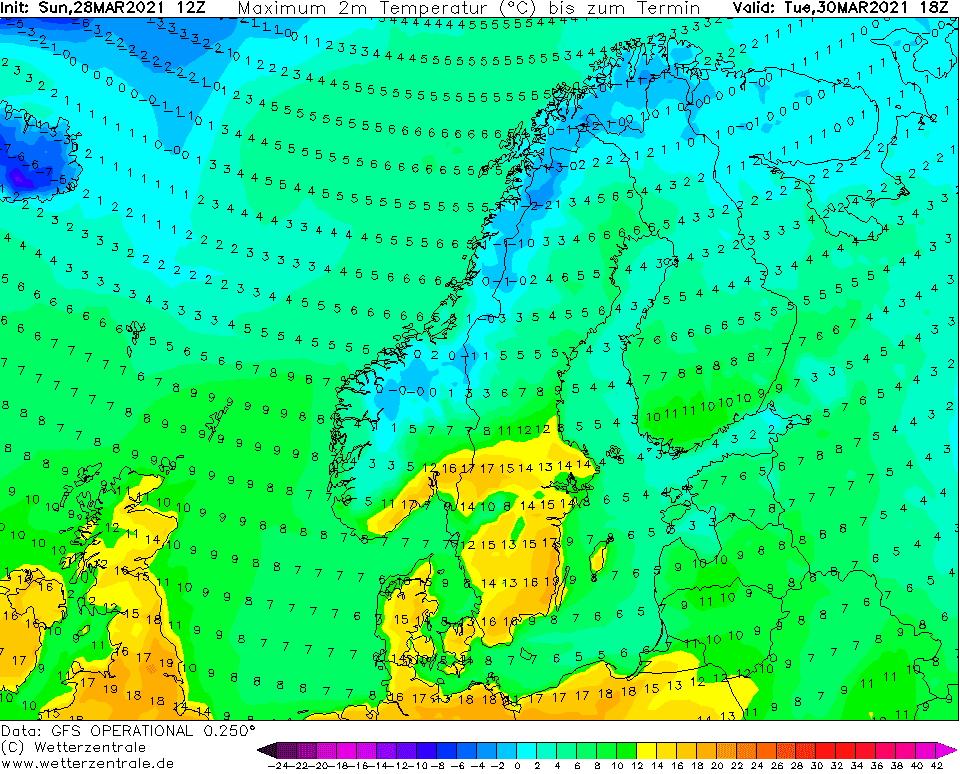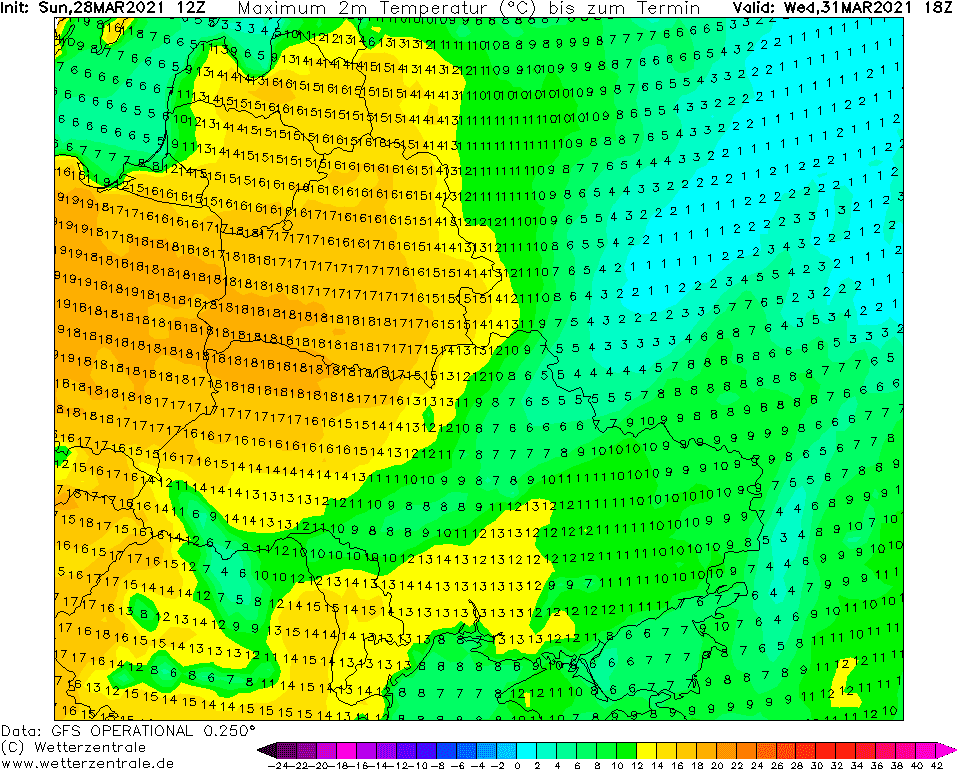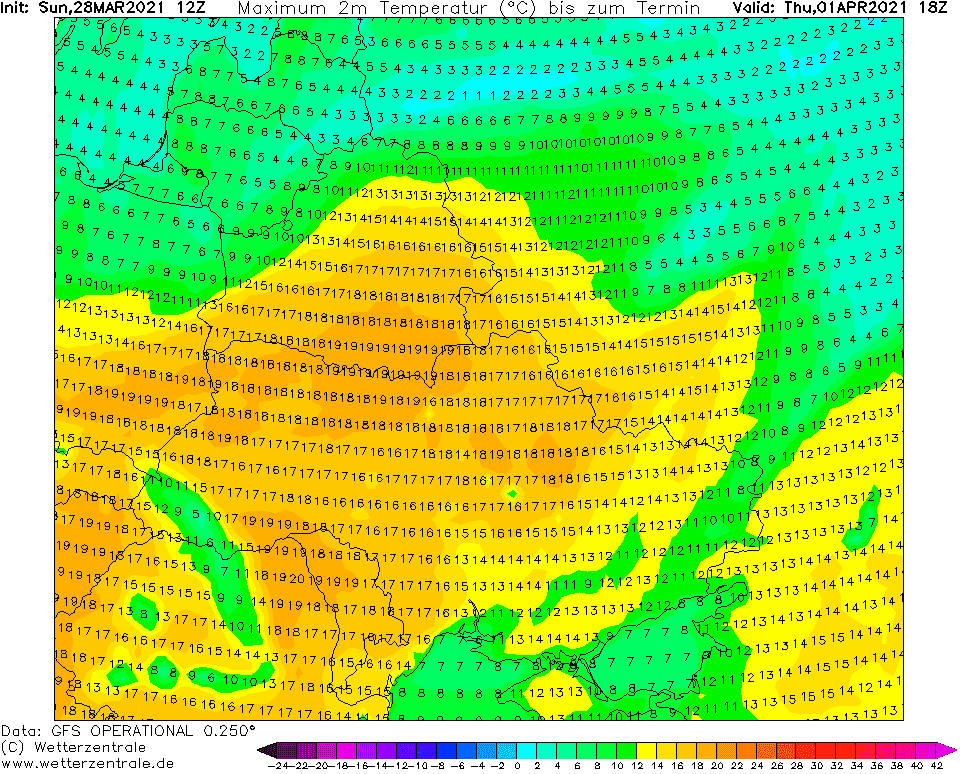 Read more:
Canada under the snow, spring is coming very slowly | mkweather
India and Pakistan with heatwave, after floods and snow in the mountains | mkweather
Middle East almost +45°C, its very early, Central Asia +38°C already | mkweather
The UK -10°C, Greece +35°C? Extreme temperature differences across Europe after an Easter? | mkweather