Turkey -20,8°C in populated areas, Cyprus, Syria and Iraq with frosts and ground frosts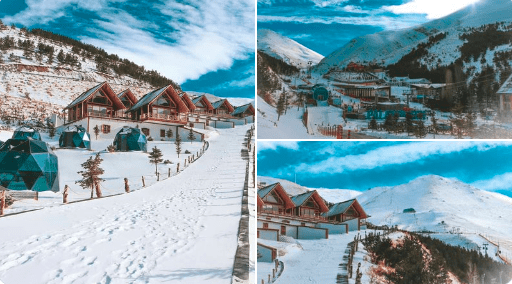 In one of the previous articles we have warned before extreme cold conditions in Turkey /https://mkweather.com/turkey-extreme-coldwave-with-snowstorm-ankara-and-istanbul-under-the-snow-25c-possible-extreme//.
Snow firstly covered Ankara and Istanbul and then hit severe frosts, in populated regions in northeast around -20°C.
Extremely cold was in Syria, Iraq and Cyprus too, with frosts or ground frosts in lower situated, densely populated areas: e.g. Damascus (608 MASL), -1,2°C, Gecitkale, Cyprus (45 MASL), +0,2°C or Tuz, Iraq (220 MASL), +2,5°C.
In Göle, mountainous, but populated city in NE Turkey around 2000 MASL, -20,8°C was at the weekend measured.
Outlook is however oppositely such for Europe /in Europe, a powerful coldwave is expected in early April 2021: https://mkweather.com/blizzard-and-heavy-frosts-after-an-easter-europe-with-a-record-arctic-blast//, very warm, with possibility of rare temperatures up to +33°C in southern and near foehn effect, northern Turkey, too, until 8. April.
After powerful coldwave therefore will shift above Turkey extremely warm air, which is bringing these days summer temperatures across Europe /https://mkweather.com/wednesday-brings-summer-paris-27c-frankfurt-am-26c-london-25c-wroclaw-24c//.
The next coldwave is expected to come above territory of Turkey after peaking a heatwave, after 8. April 2021. The next frosts in basins and valleys and snowing in mountainous regions should appear, but along the coasts, coldwave shouldnt be so strong such as this from the end of March 2021.
After late spring cold blasts, in the second half of Spring 2021, quick shift to very hot (and dry) conditions should come in Turkey, Balkan and parts of eastern and southern Europe /https://mkweather.com/spring-2021-forecast-for-europe// and persist during Summer 2021 /https://mkweather.com/first-forecast-for-summer-2021-in-europe-la-nina-and-nao-hot-summer-is-probable//.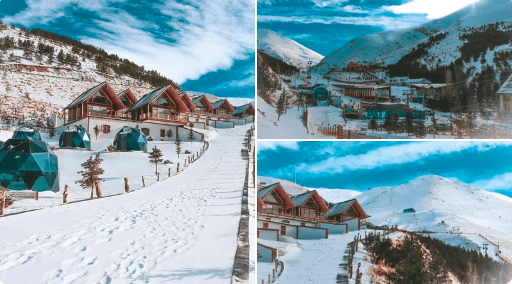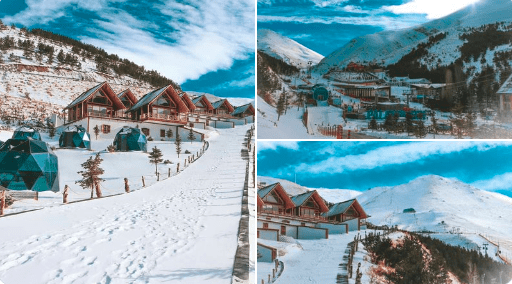 Expected warming in Turkey /wetterzentrale.de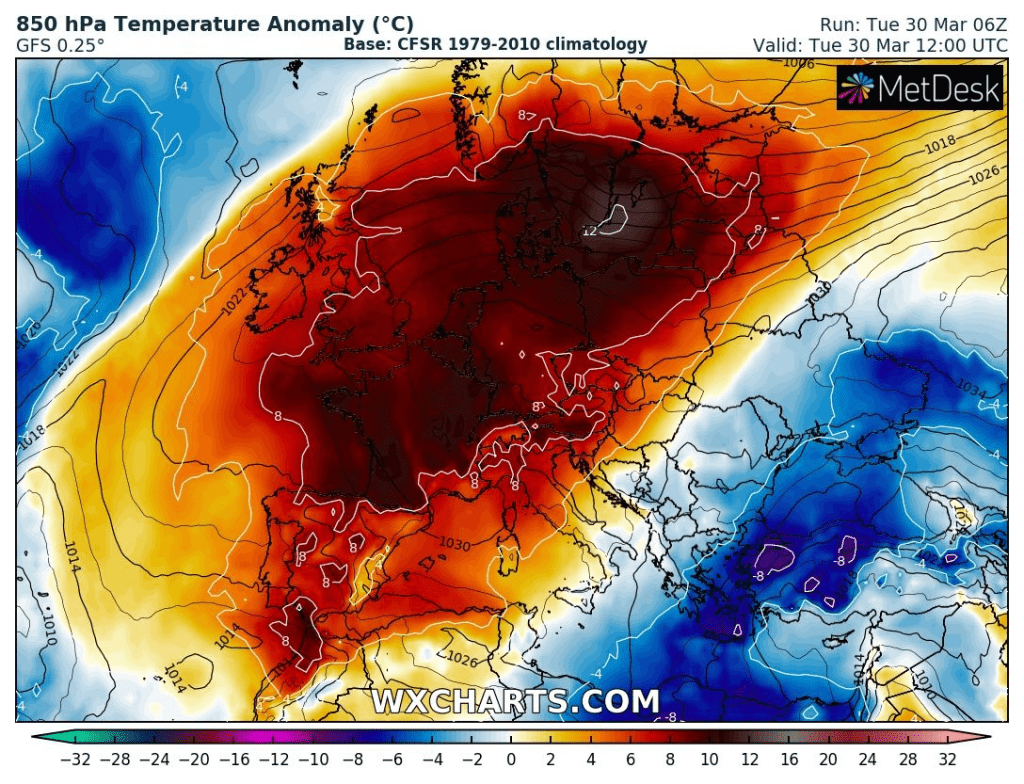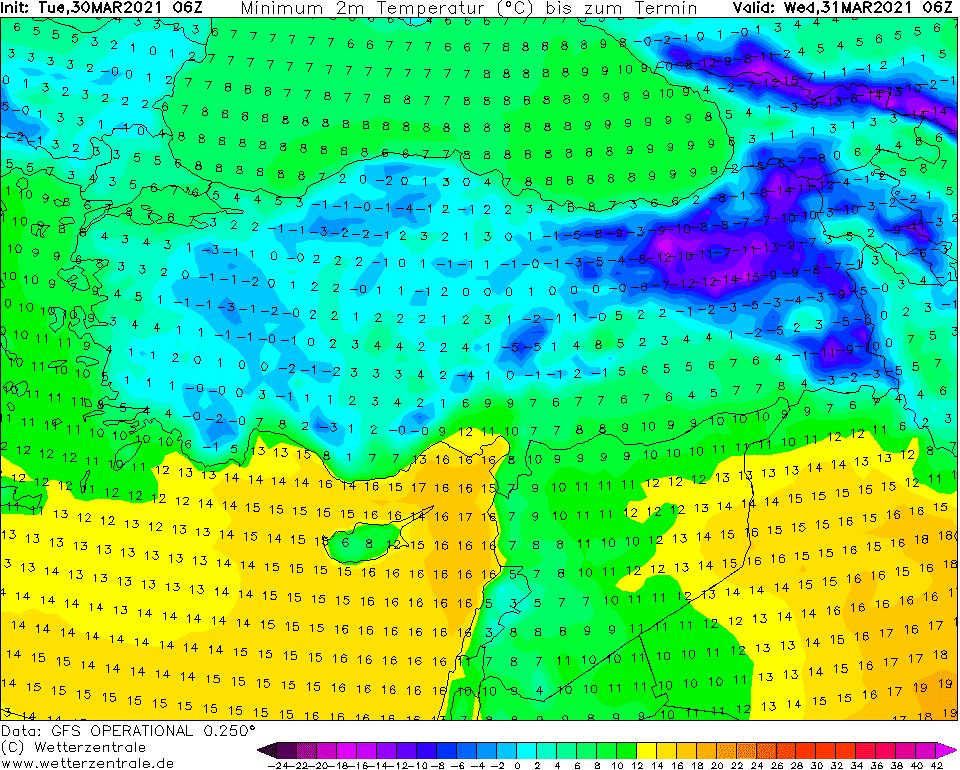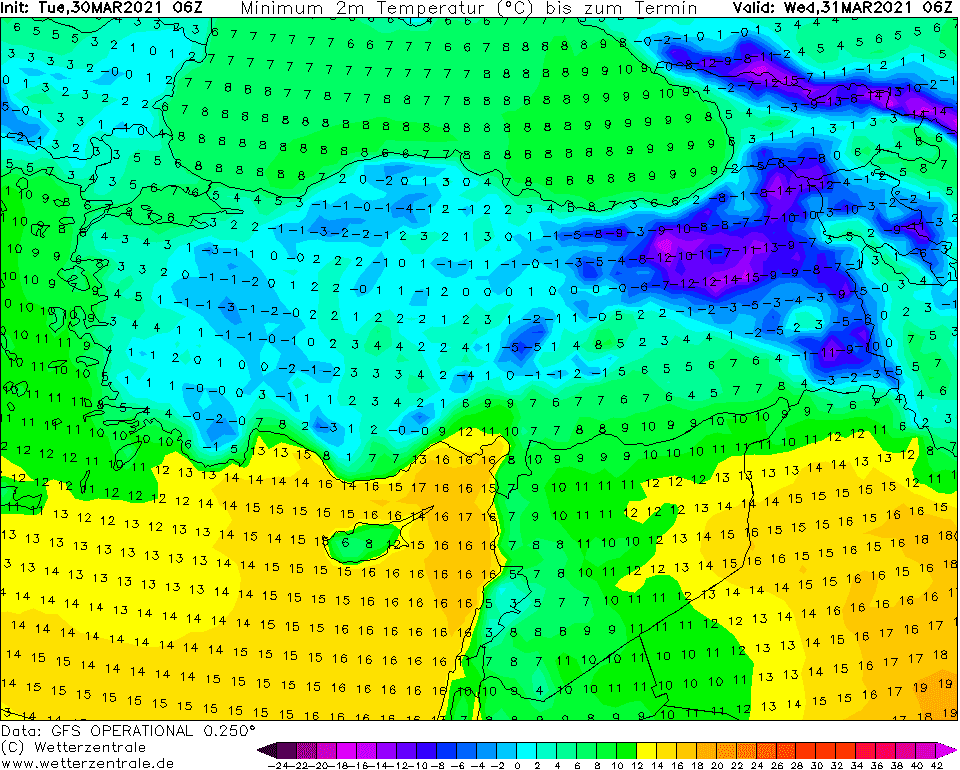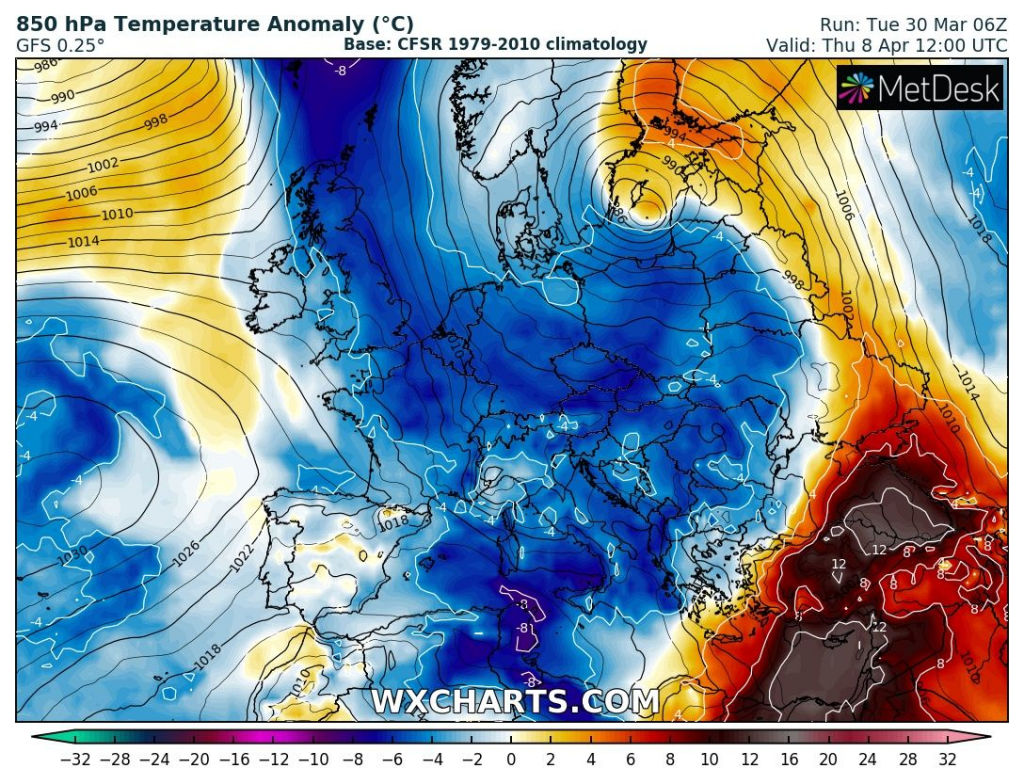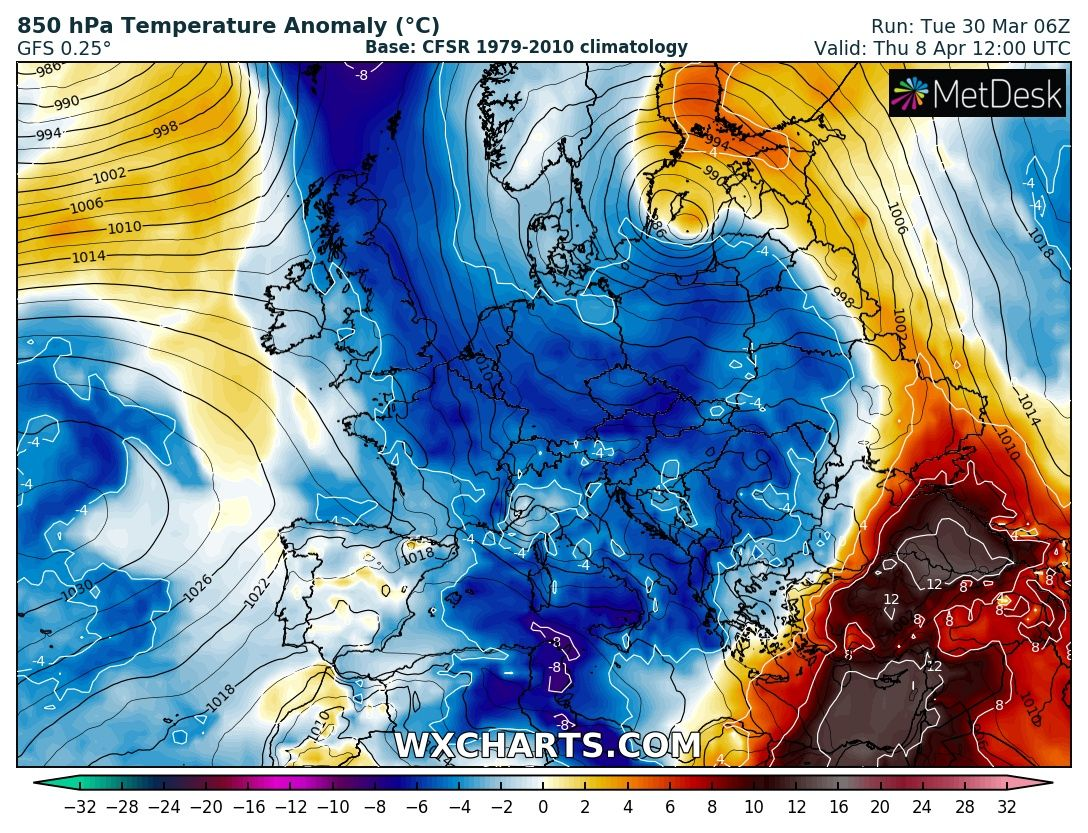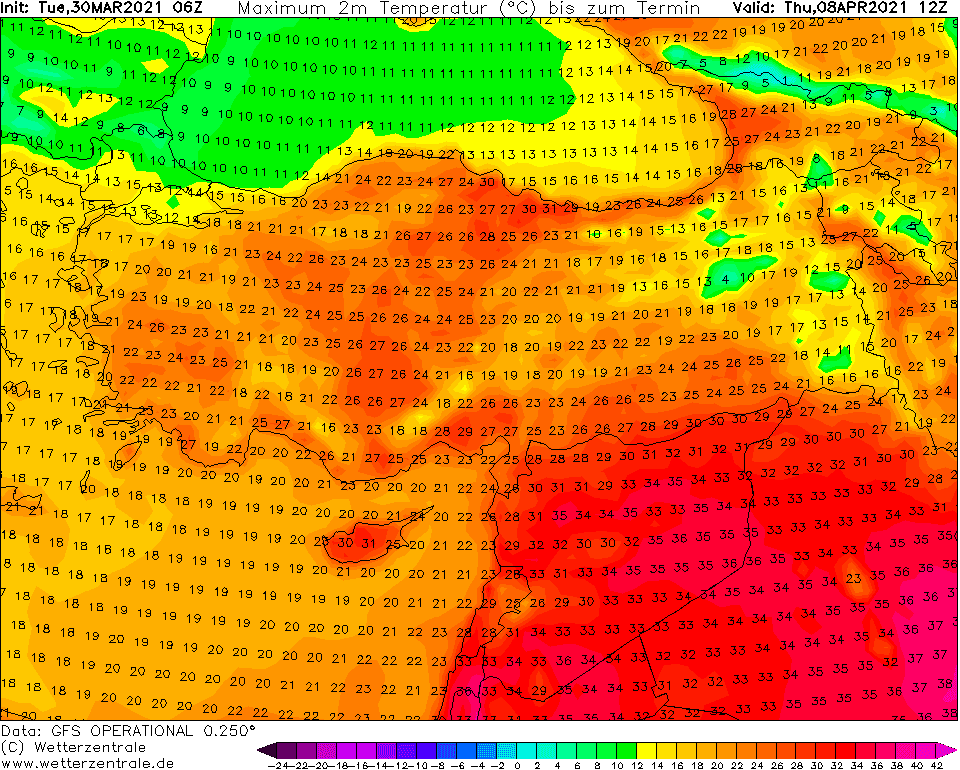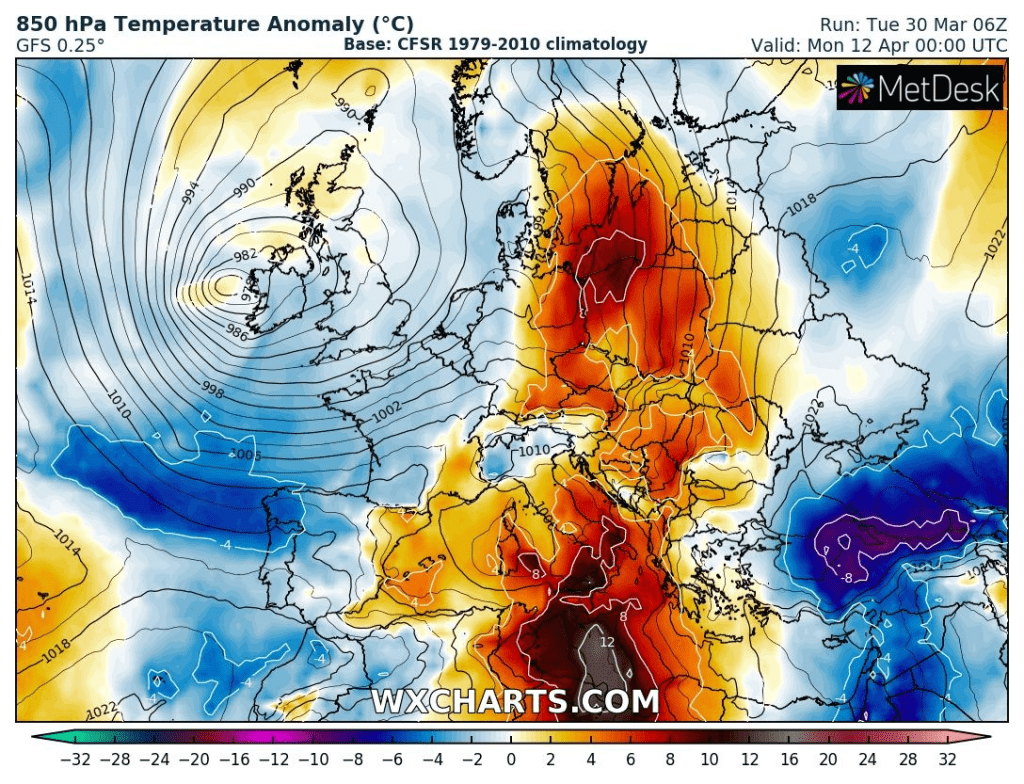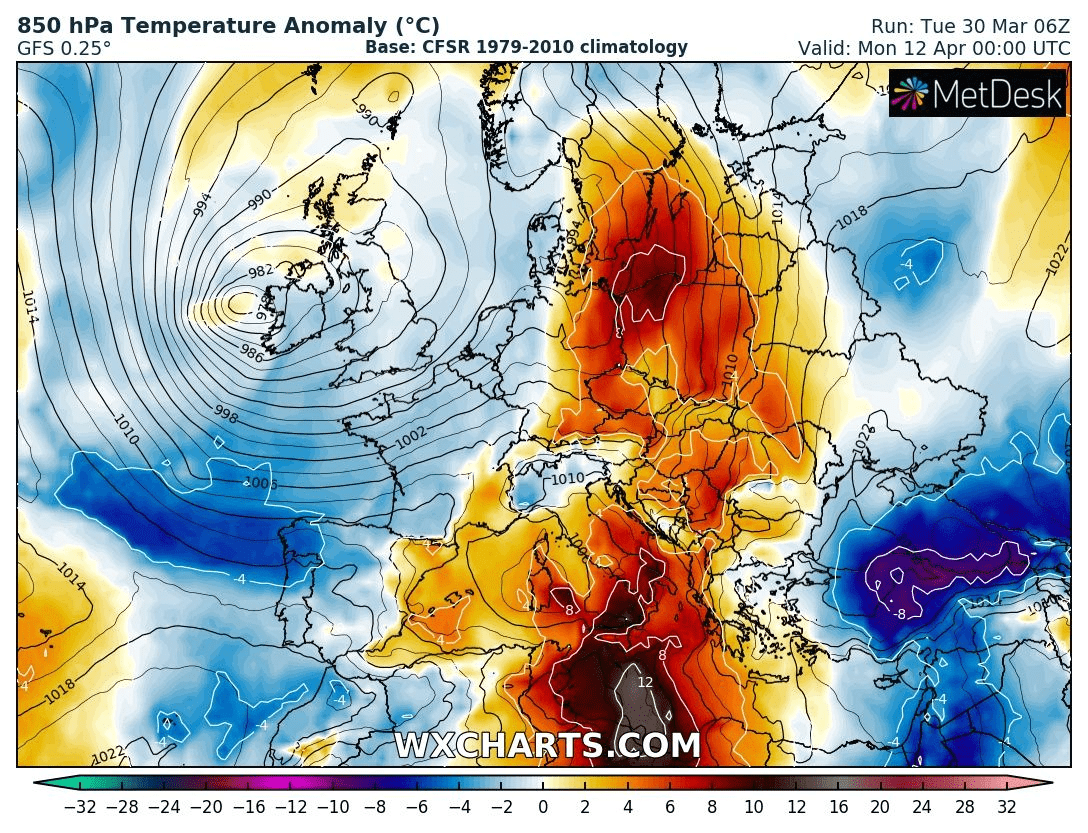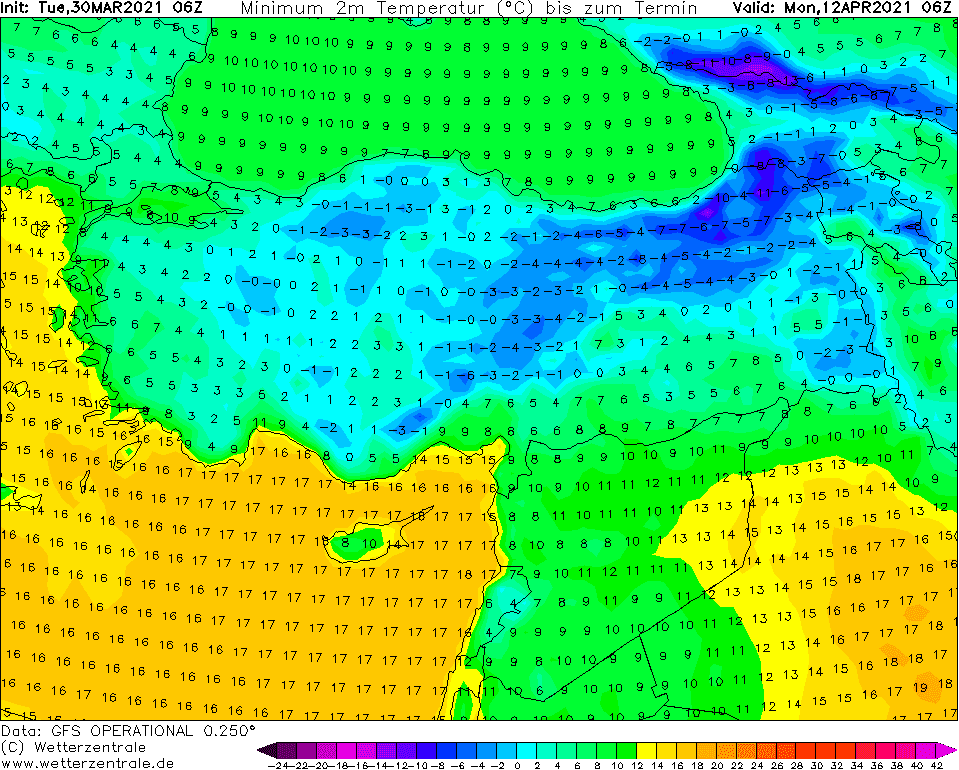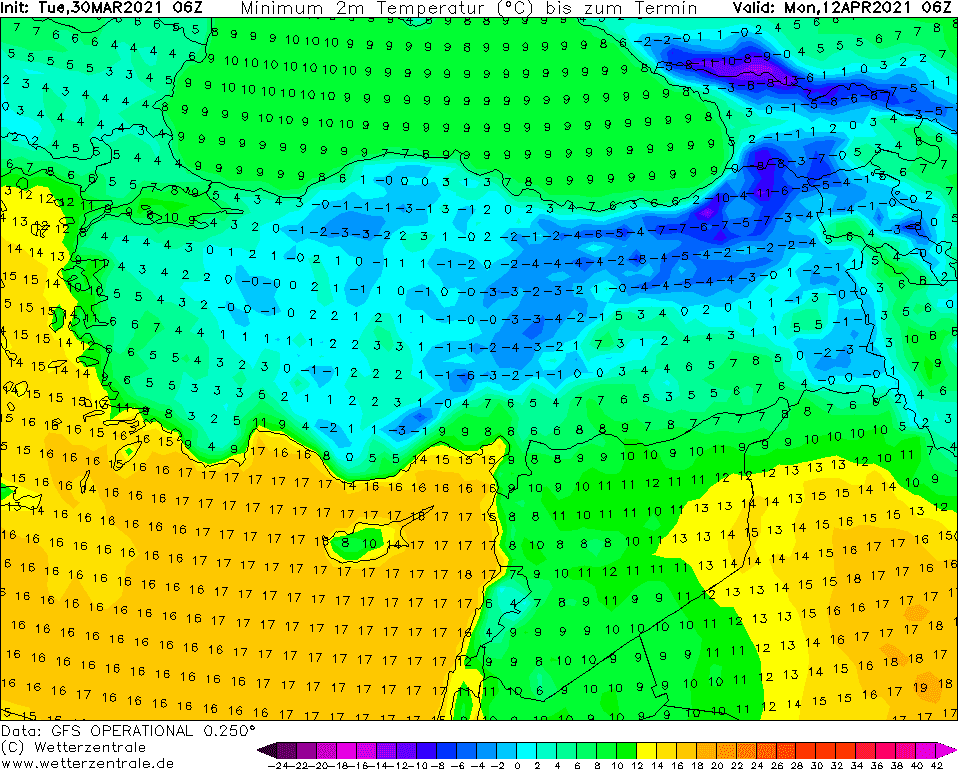 Read more:
Wednesday brings summer: Paris +27°C, Frankfurt aM +26°C, London +25°C, Wroclaw +24°C | mkweather
Canada under the snow, spring is coming very slowly | mkweather
India and Pakistan with heatwave, after floods and snow in the mountains | mkweather
Middle East almost +45°C, its very early, Central Asia +38°C already | mkweather
The UK -10°C, Greece +35°C? Extreme temperature differences across Europe after an Easter? | mkweather