Long-term forecasts: The first +30°C in continental Europe at the end of April?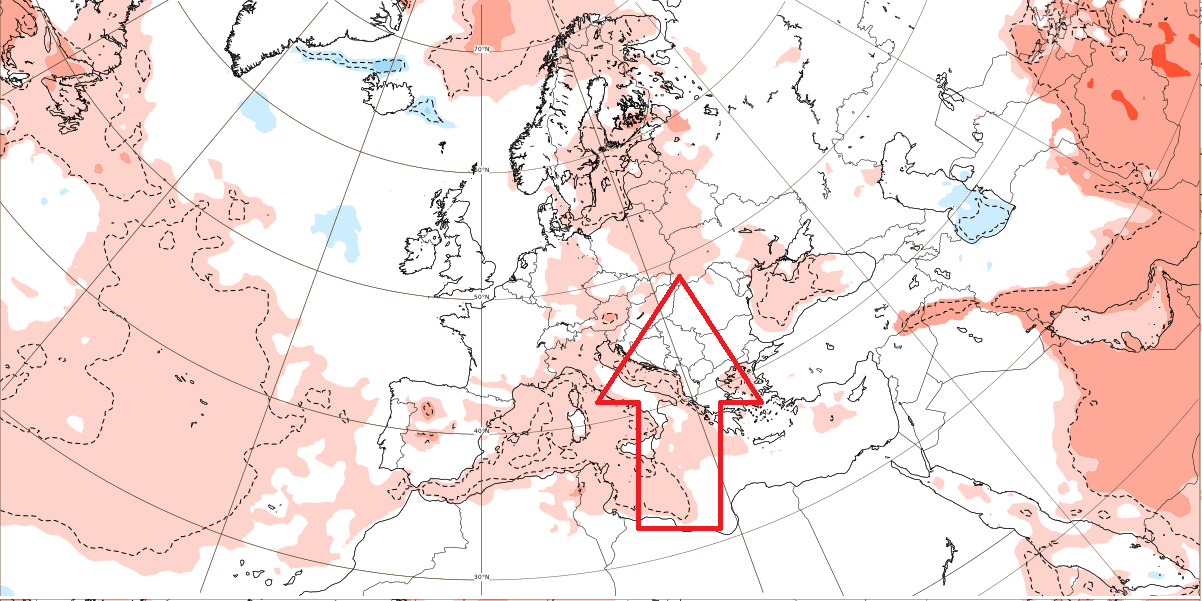 Current NAO+ phase is bringing warm weather in Europe, which will be peaking already next workweek, between Monday, 29. March and Friday, 2. April 2021: +33°C in the Spain, +30°C in Portugal, France and Italy, +27°C in Adriatic region, +25°C in Central Europe and almost too in England is forecasted.
From northwest however, gradually will shift above northern and western half of Europe cold air /https://mkweather.com/33c-in-the-spain-and-snow-showers-in-the-uk-the-next-week-brings-drastic-change// from Global Warming Hole anomaly region, with possible severe frosts and snow showers after an Easter 2021 /https://mkweather.com/the-uk-10c-greece-35cextreme-temperature-differences-across-europe-after-an-easter-2021//.
According to the newest ECMWF outputs it appears, that British Islands should report very cold weather in April long time, maybe such as a 20-day long cold spell, while rest of Europe will be in neutral or very warm air.
After an Easter, the hottest air will be persisting in Balkan, Greece and Turkey, wit tropical temperatures, rarely maybe up to +35°C, while in northwestern Europe are possible frosts up to -10°C.
Gradually, in the second and third April 2021 decade, strong NAO+ is still forecasted, with the new hot air advection above southwestern and southern, later in central and eastern Europe.
Mainly in the third decade of April therefore should surprise in Central Europe very rarely the first tropical days of the year – if blocking anticyclone will be really situated in northeastern Europe.
April therefore brings to Europe crazy weather – from frosts and snow showers to summer and tropical days.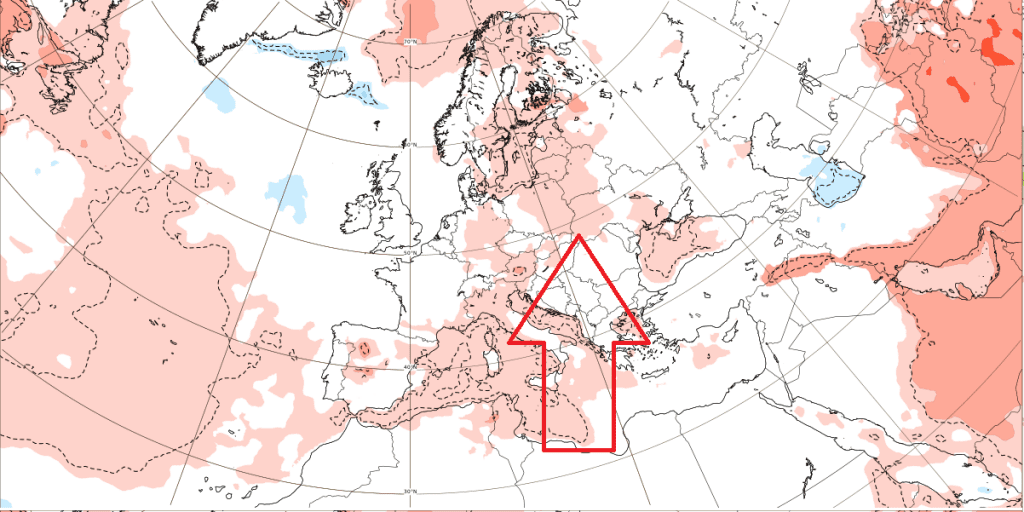 Read more:
The UK -10°C, Greece +35°C? Extreme temperature differences across Europe after an Easter? | mkweather