Blizzard and heavy frosts after an Easter! Europe with a record Arctic blast!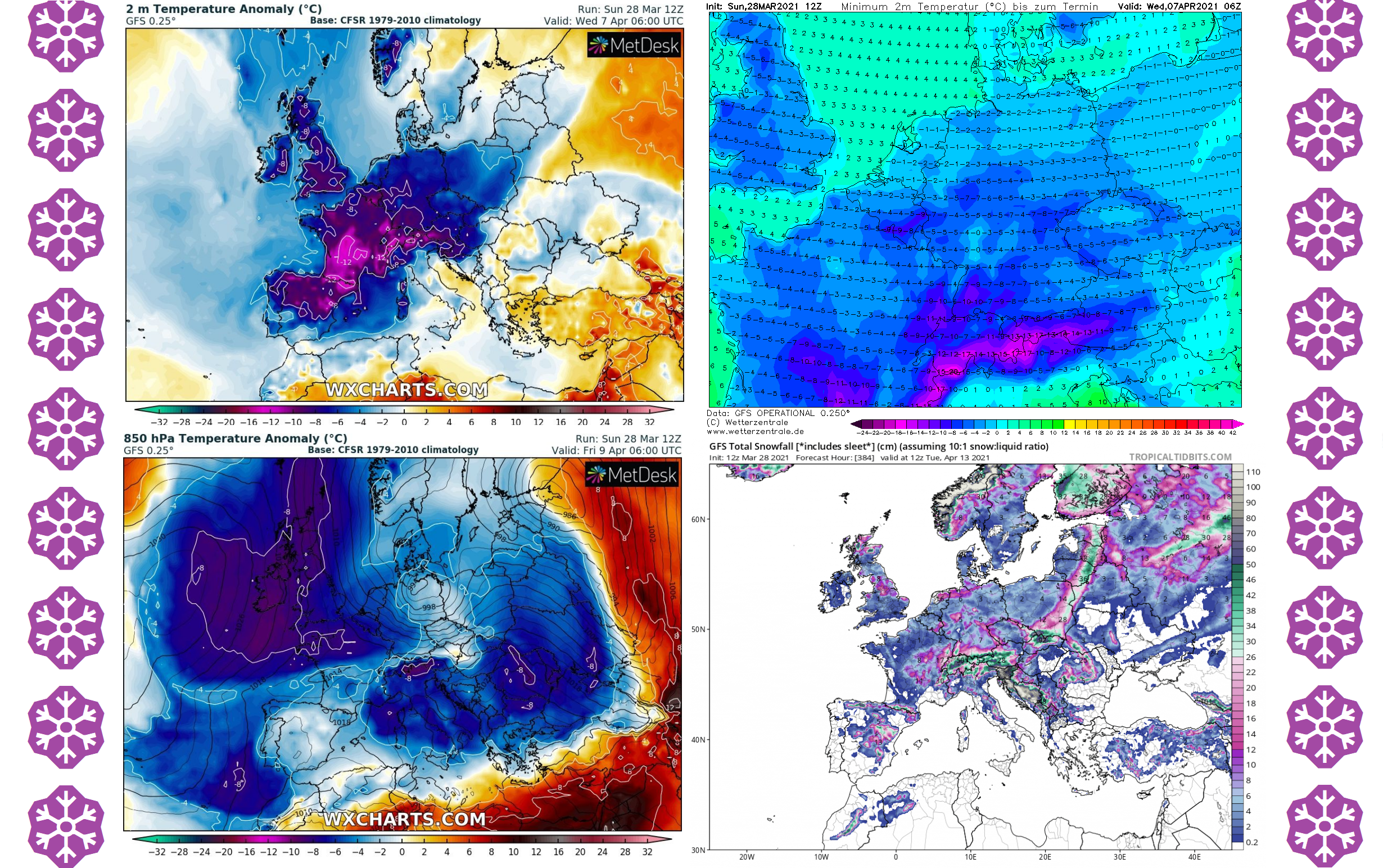 Coldwave after an Easter 2021 is confirming and it appears that Europe waits a big Arctic outbreak!
Cooldown will come from northwest immediately at the first April 2021 days, during an Easter. Some Easter mornings should be in parts of western and central Europe already with light frosts, but the worst will come already after Easter Monday.
It appears, that extremely cold Arctic air with Greenland´s origin will shift above the continent in the second April pentade (6.-10.4.), with widespread snowing and severe frosts in alternating dry and wet Arctic air masses.
In Alpine and Carpathian region even, blizzard conditions are possible, with regional snowfall 20-50 cm. In other parts of western and central Europe, 1-10 cm of snow is forecasted.
Snow will cover according to the newest forecast almost all UK, France, Germany, Benelux, half of Ireland, half of the Spain, western Balkan and even lowlands in northern Italy!
Then, subsequent strong late frosts on a snow cover are forecasted, in large parts of western and central Europe -5/-10°C (including lowlands!), regionally up to -15°C (mainly in basins and valleys).
It appears, that temperature records should fall regionally.
Cold weather hit Scandinavia and Eastern Europe too, but the biggest temperature anomalies from long-term average are expected above France, Benelux, Germany, the UK, Spain and Alpine countries already around the next Wednesday, 7. April 2021, only a week after extremely high summer temperatures! /https://mkweather.com/wednesday-brings-summer-paris-27c-frankfurt-am-26c-london-25c-wroclaw-24c//.
Extremely cold, winter weather should end only after 10. April and the next evolution of weather in Europe is forecasted to be in warm intentions.
It appears, that after the first Spring 2021 heatwave in Europe, winter hits in full power, therefore will be prepared for the next temperature shock and protect your spring flowers and harvest.
Infographics: wetterzentrale.de, wxcharts.com, tropicaltidbits.com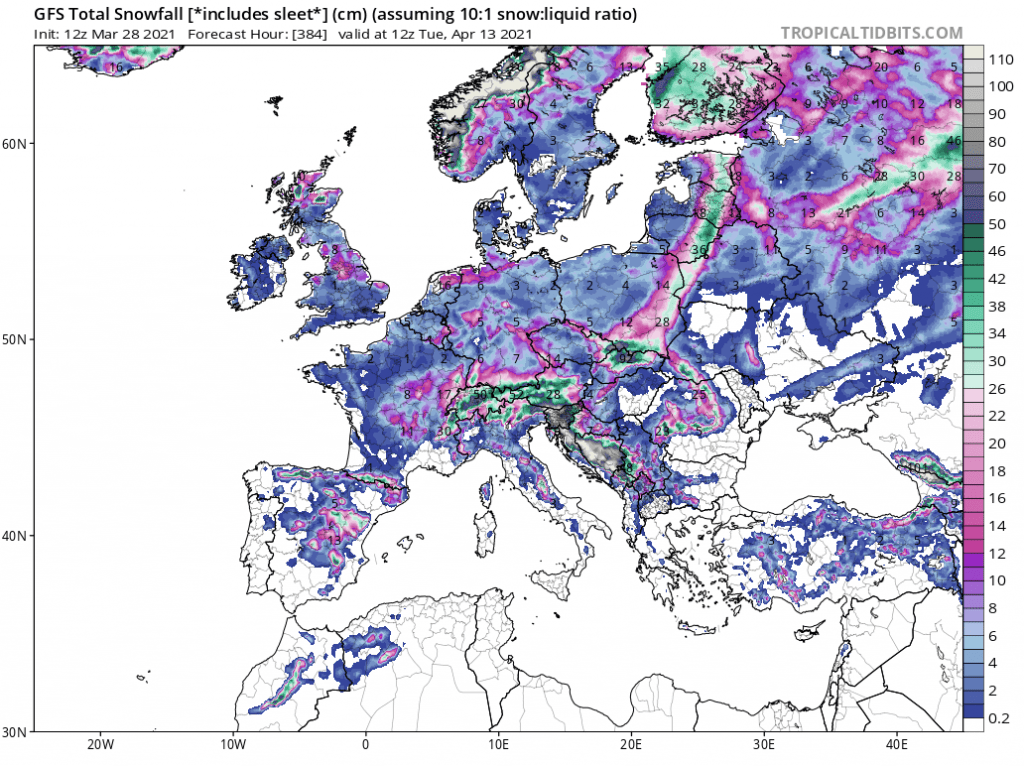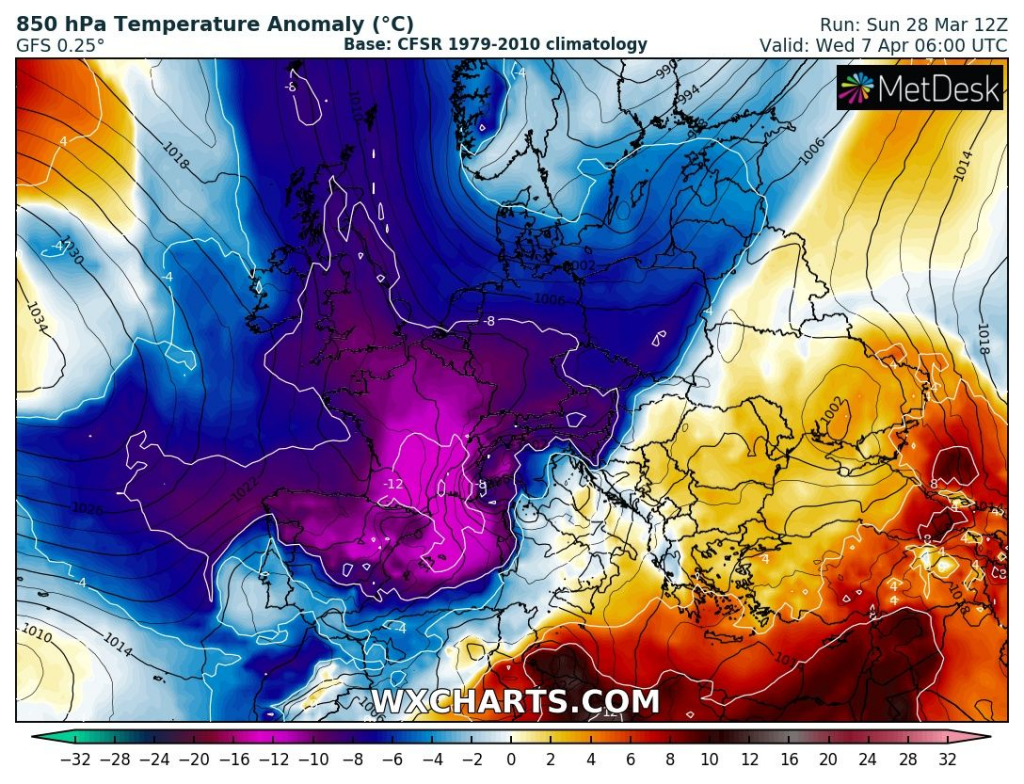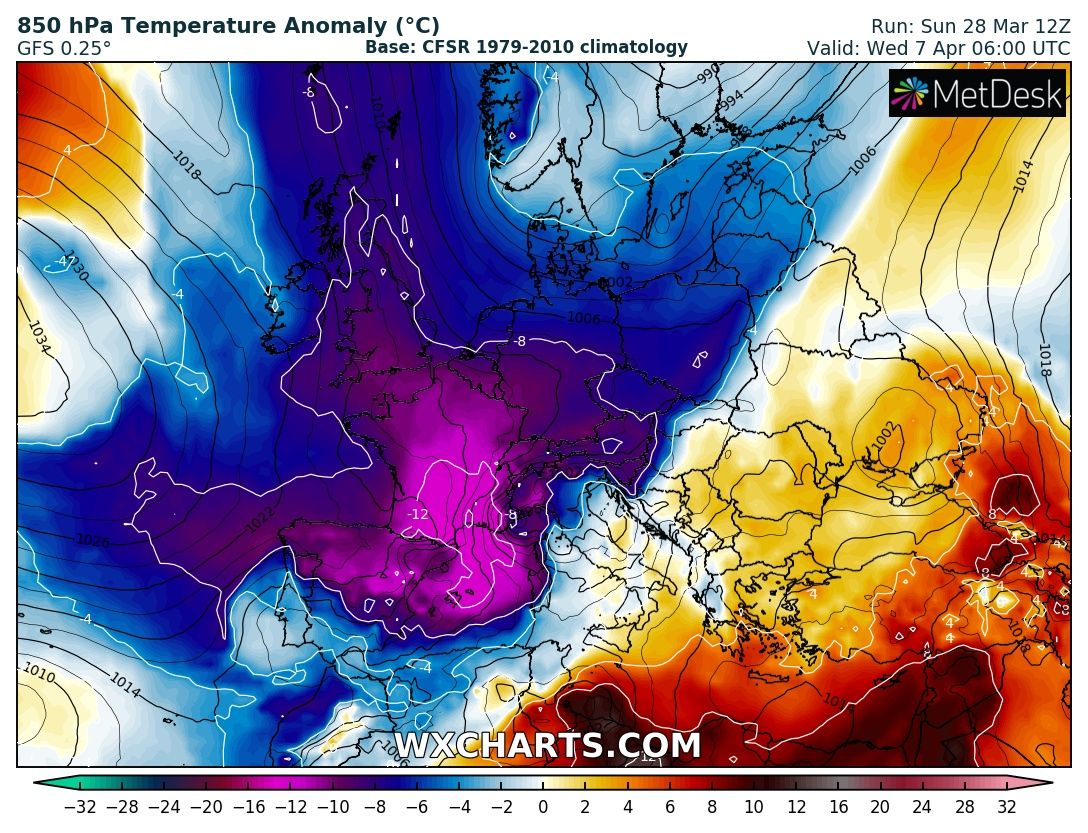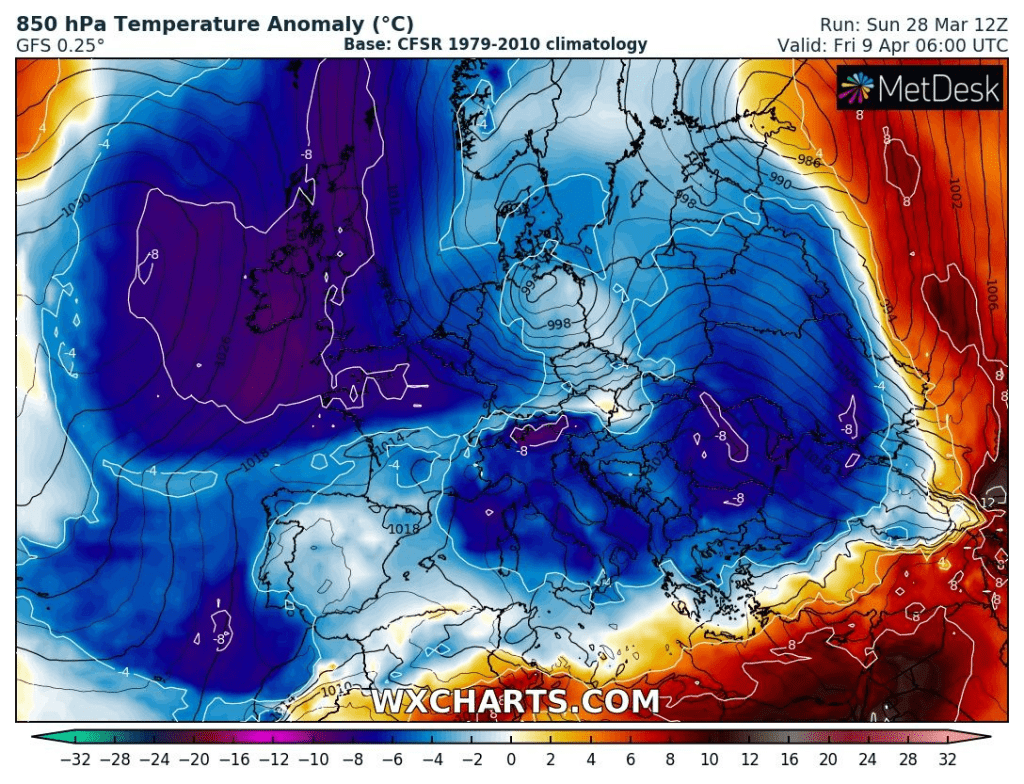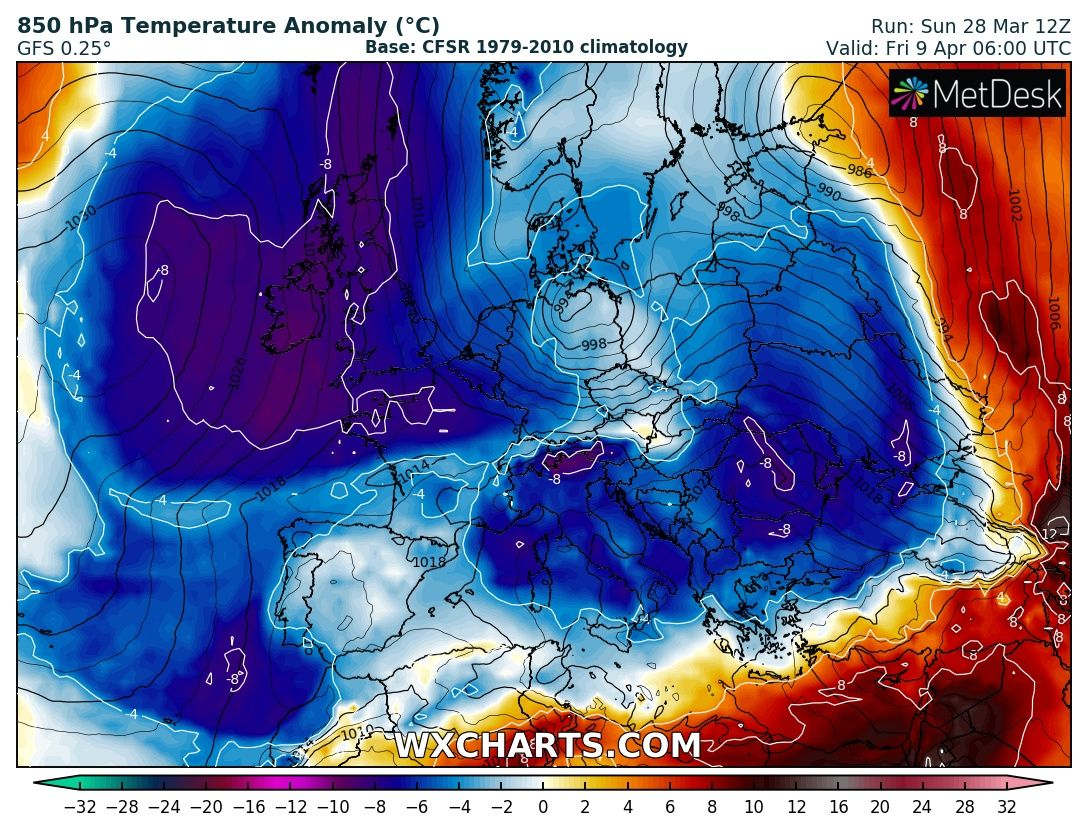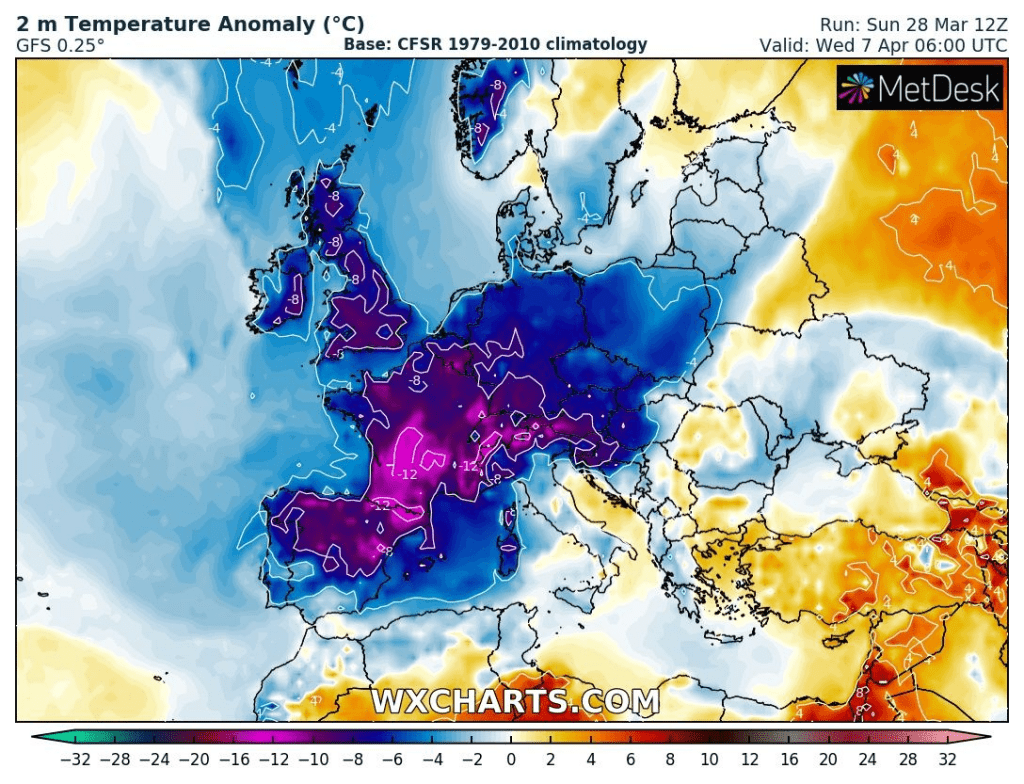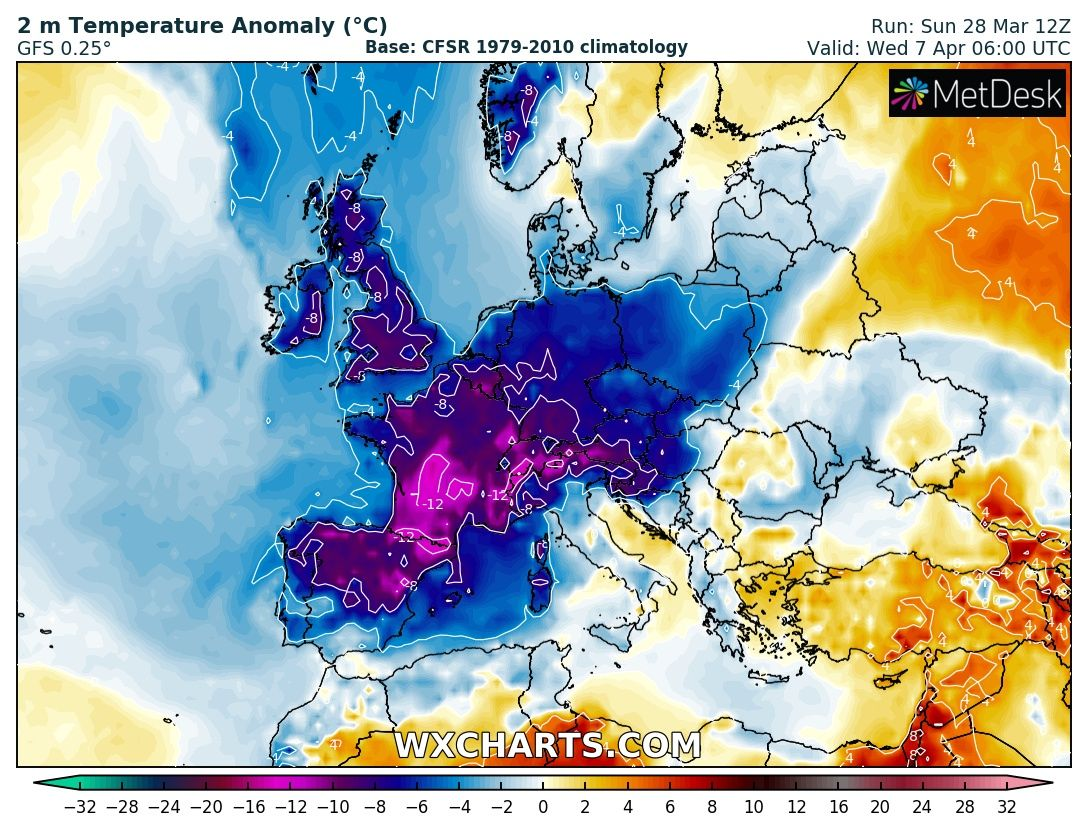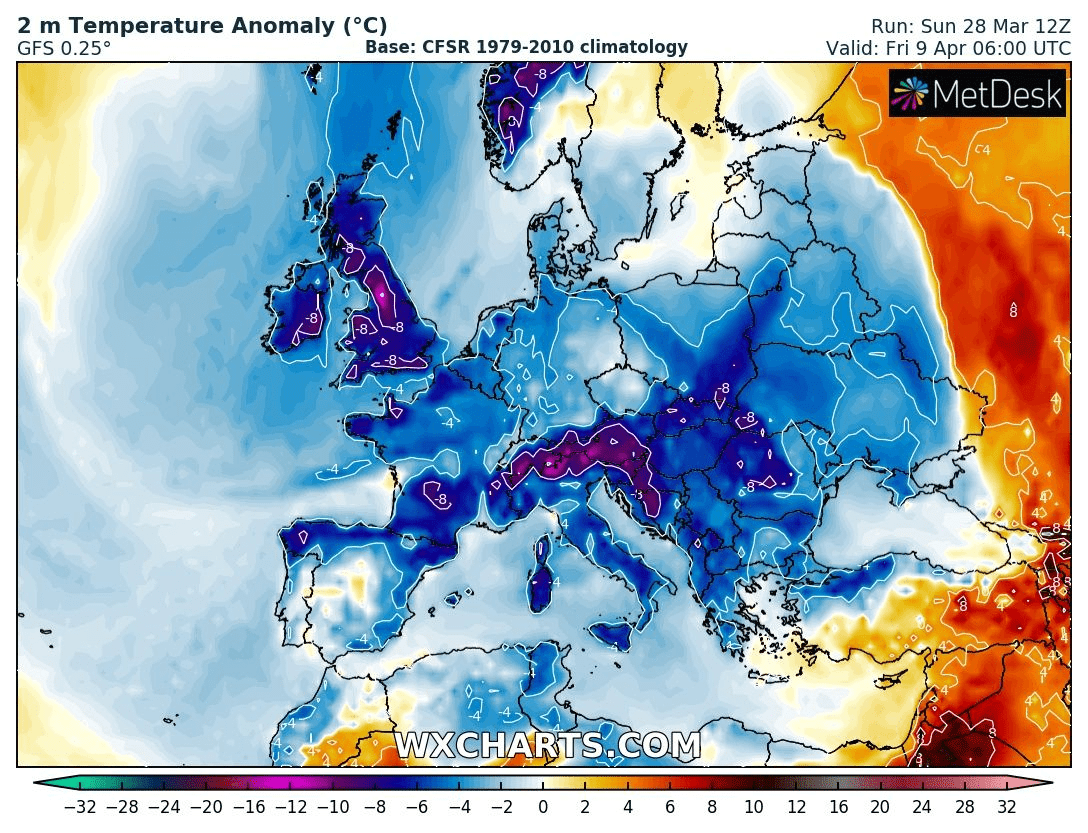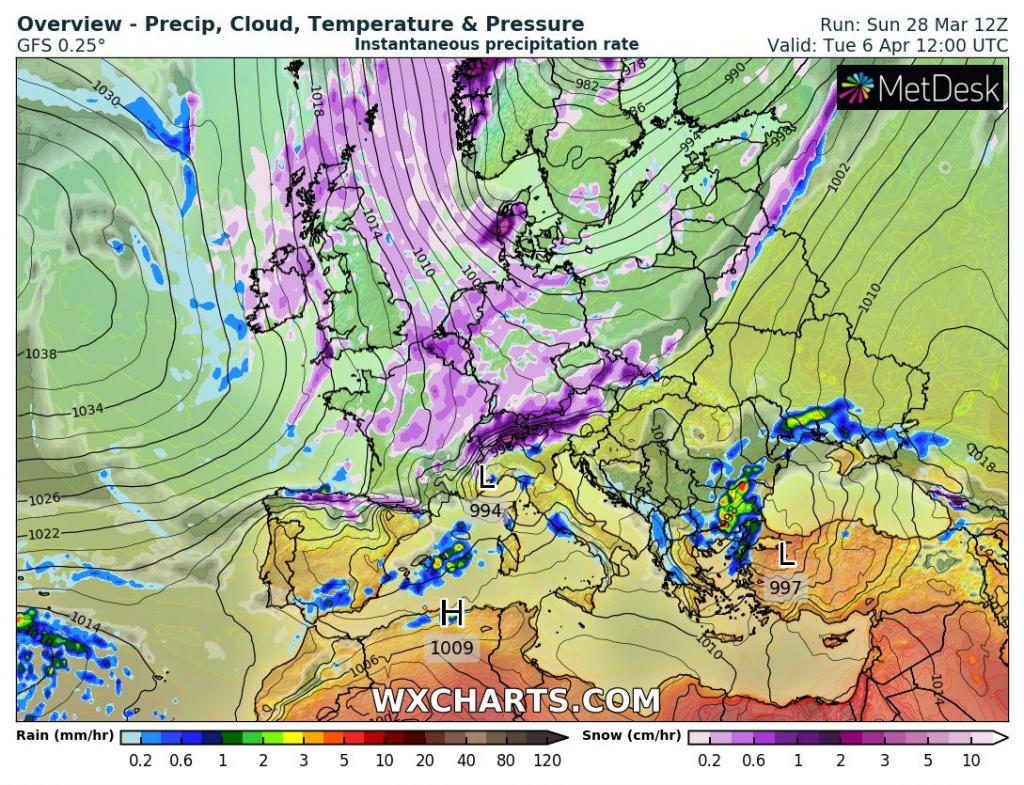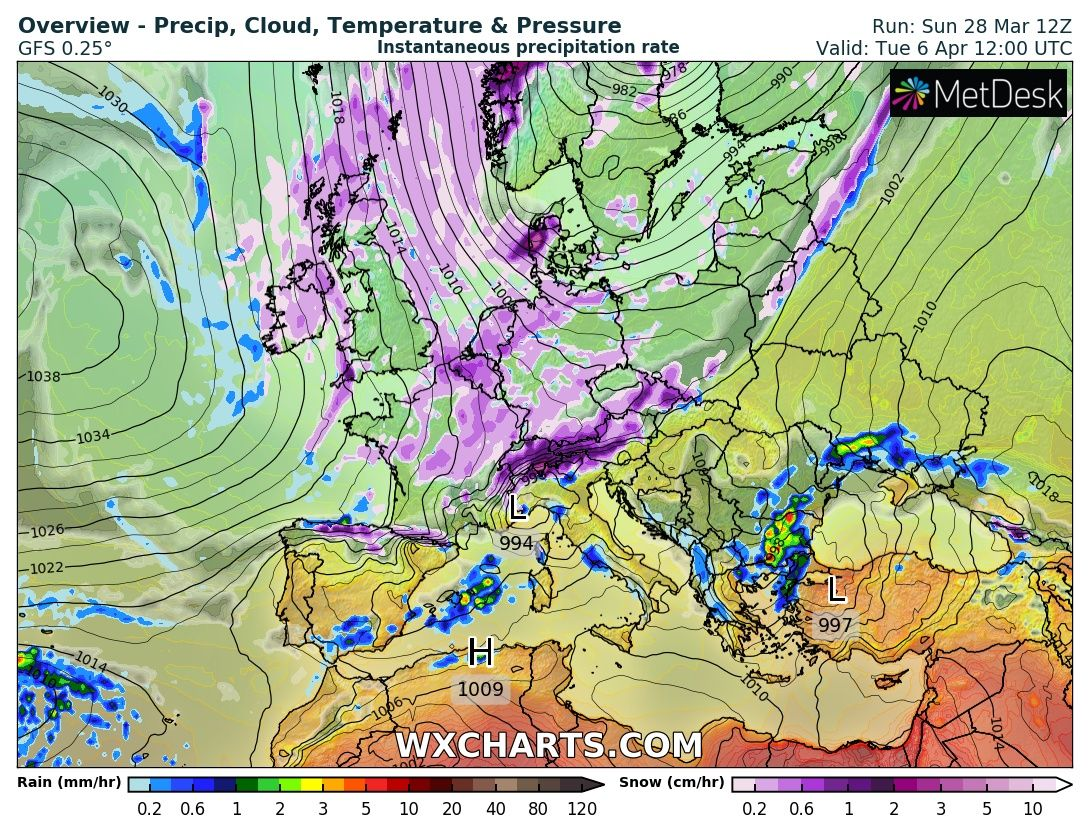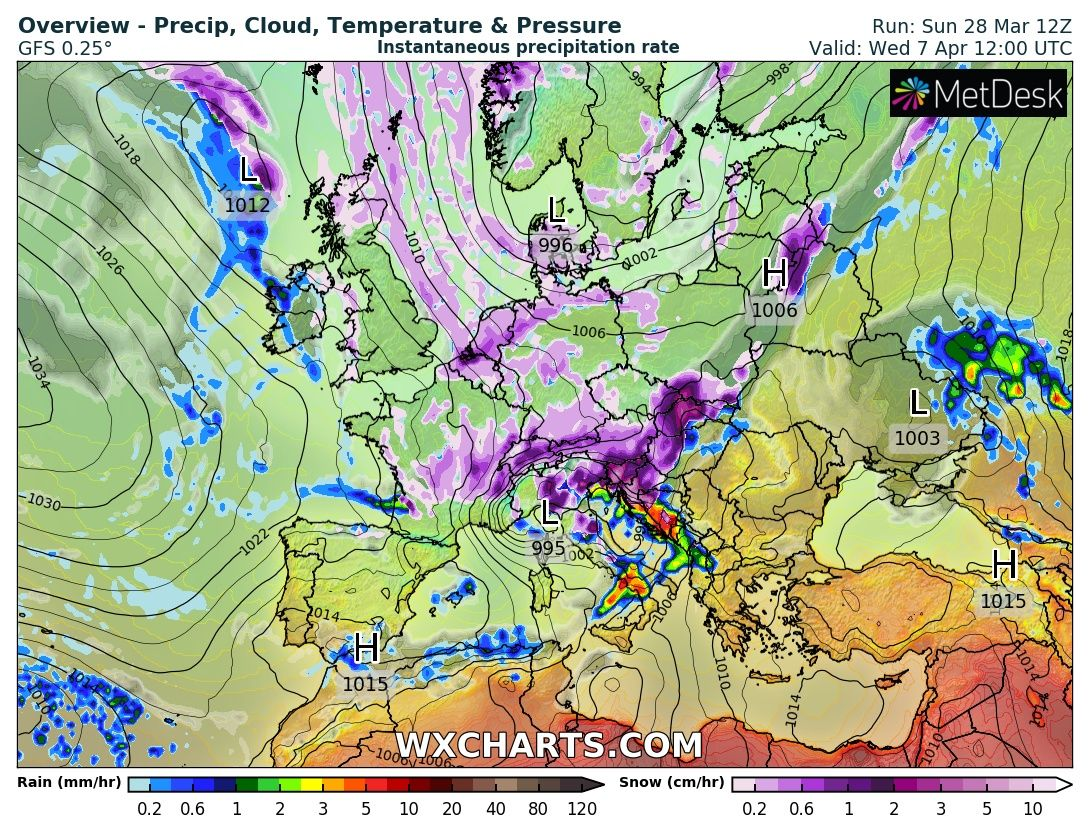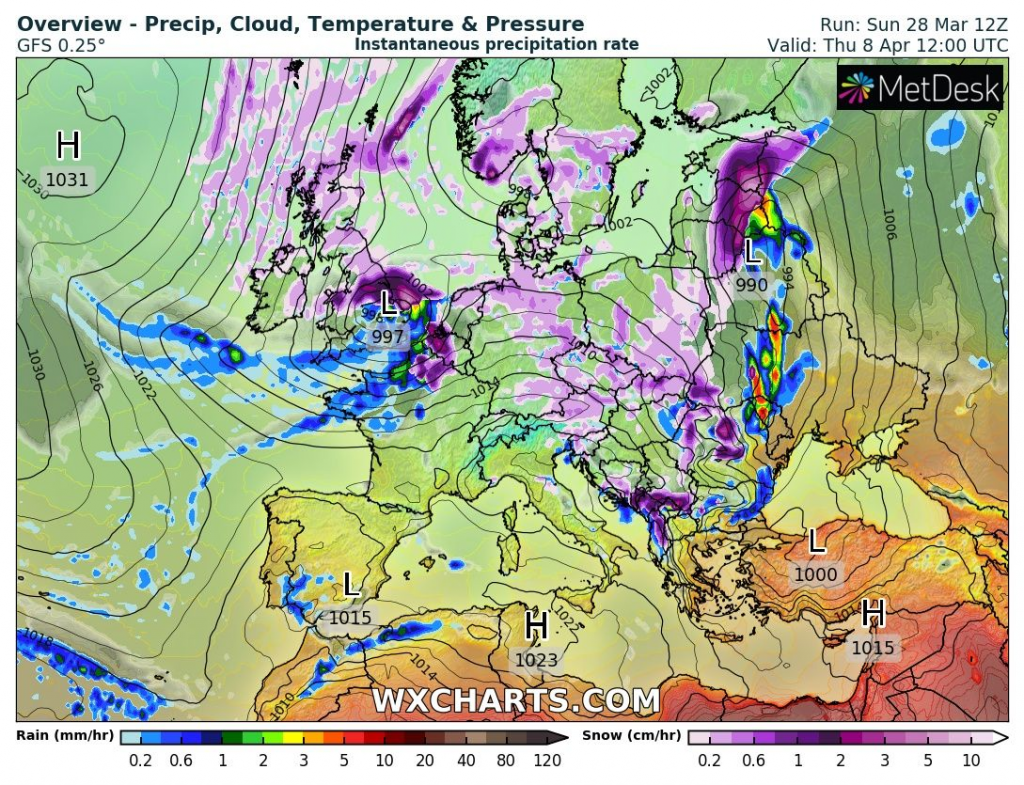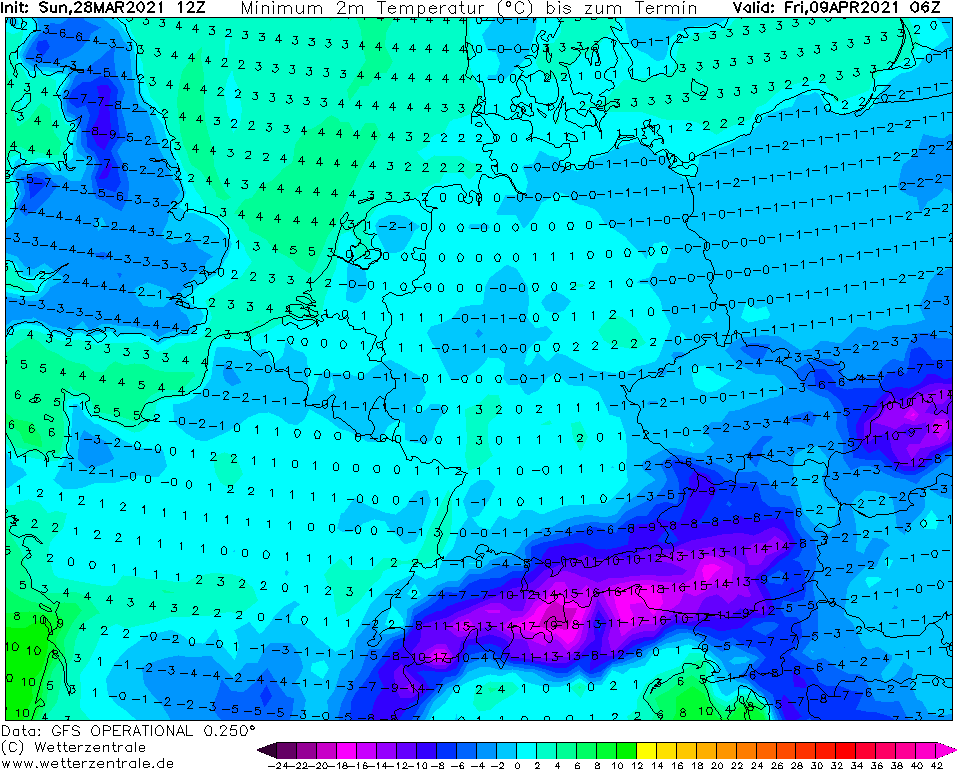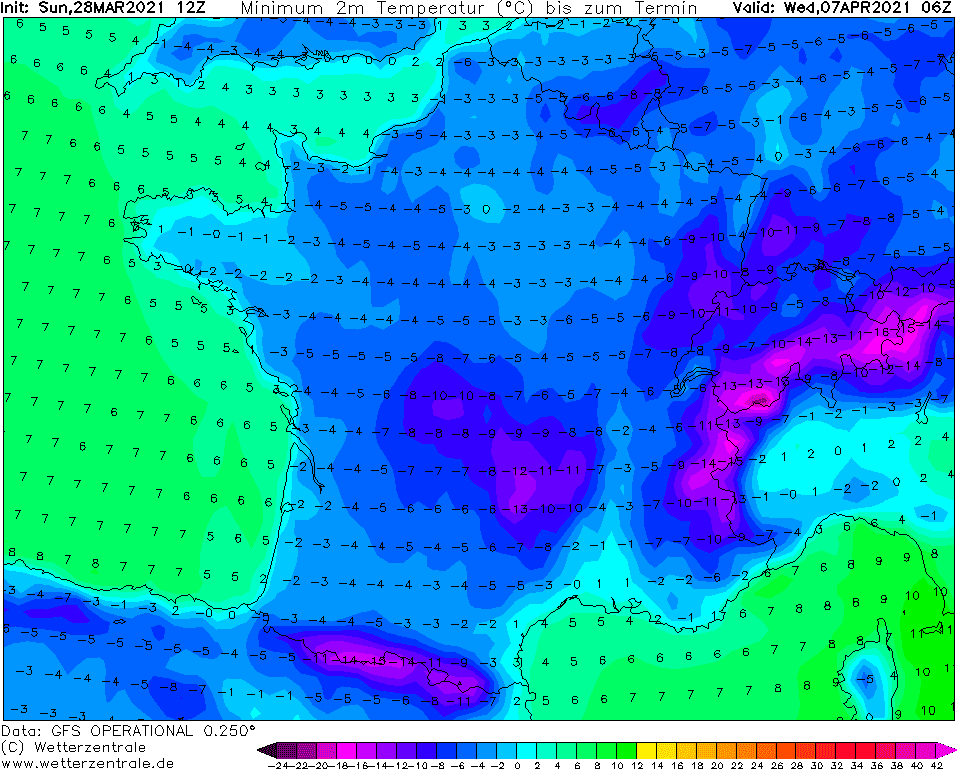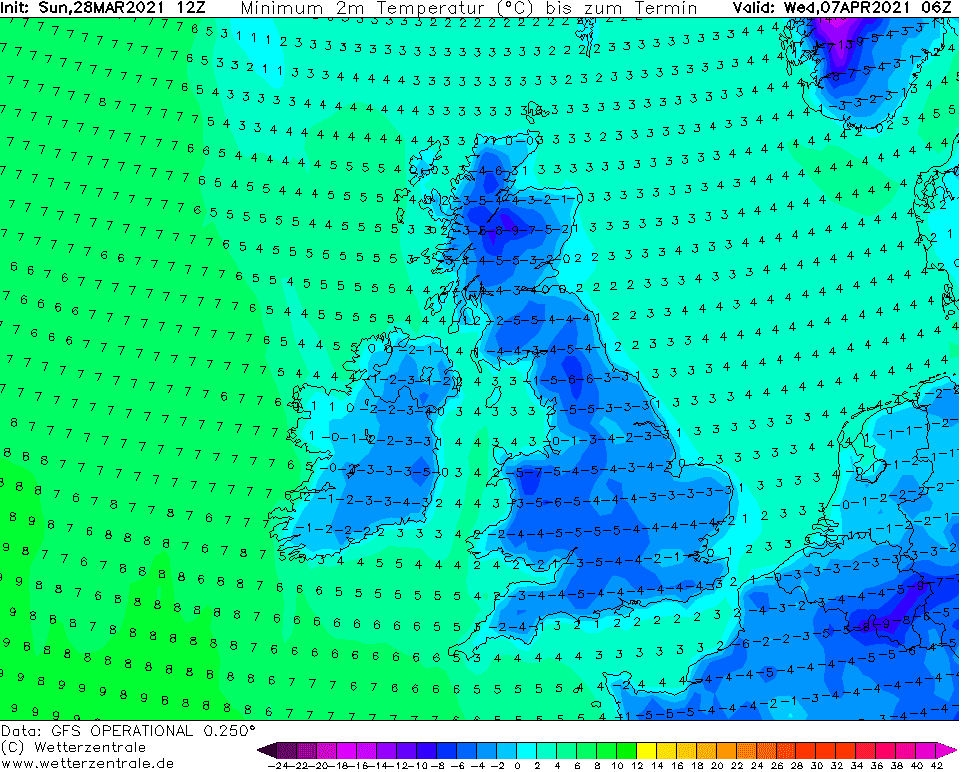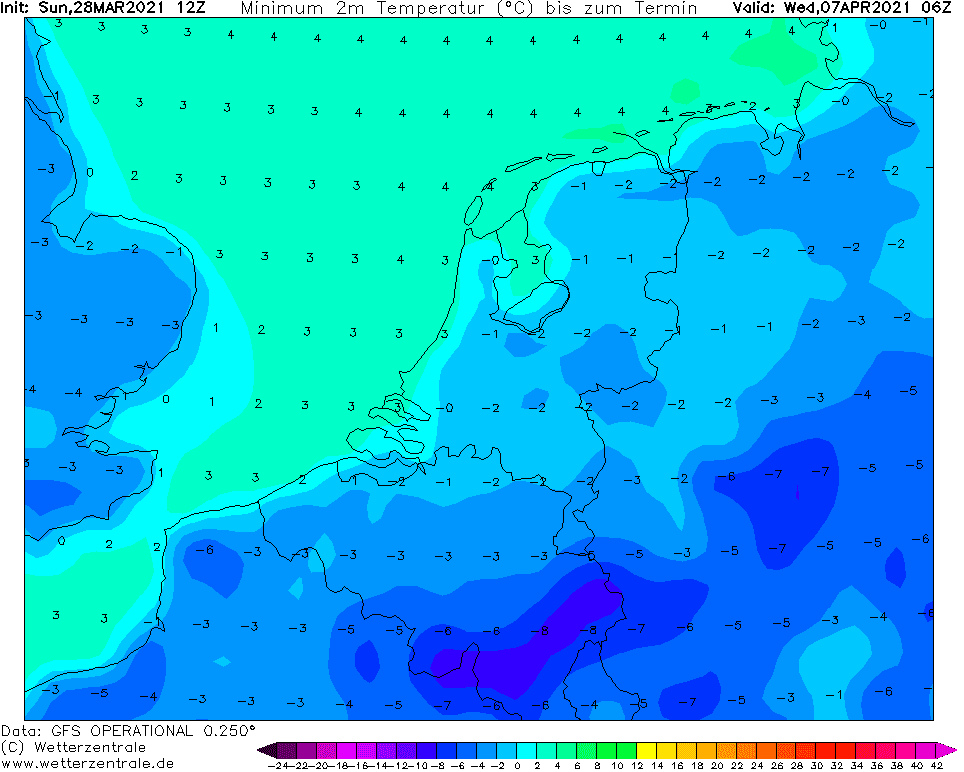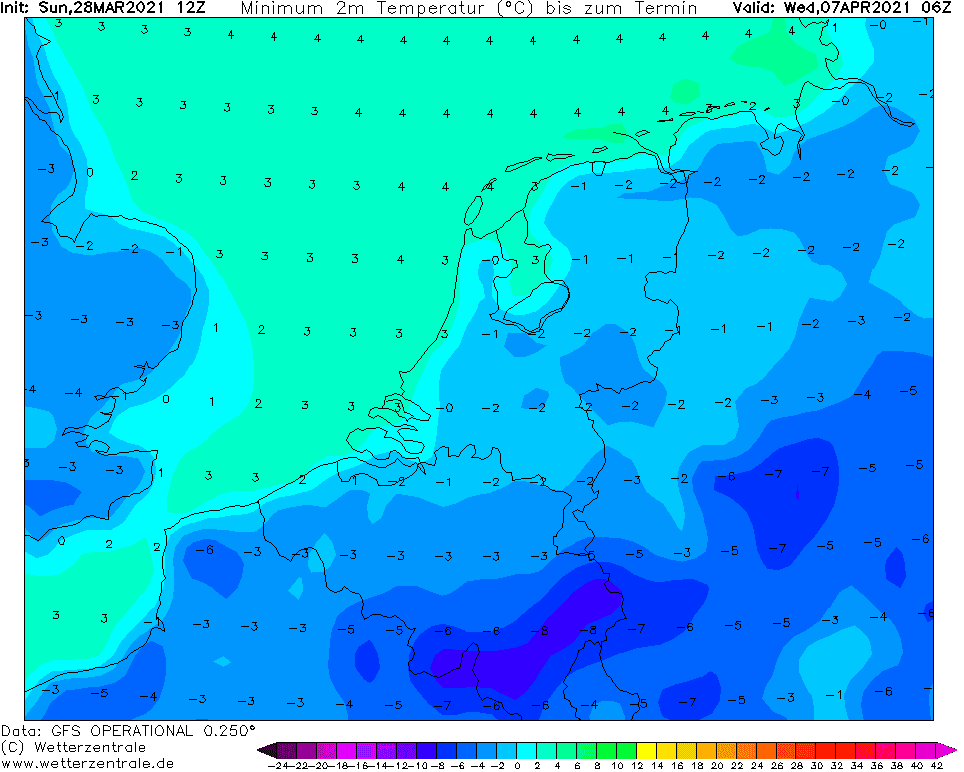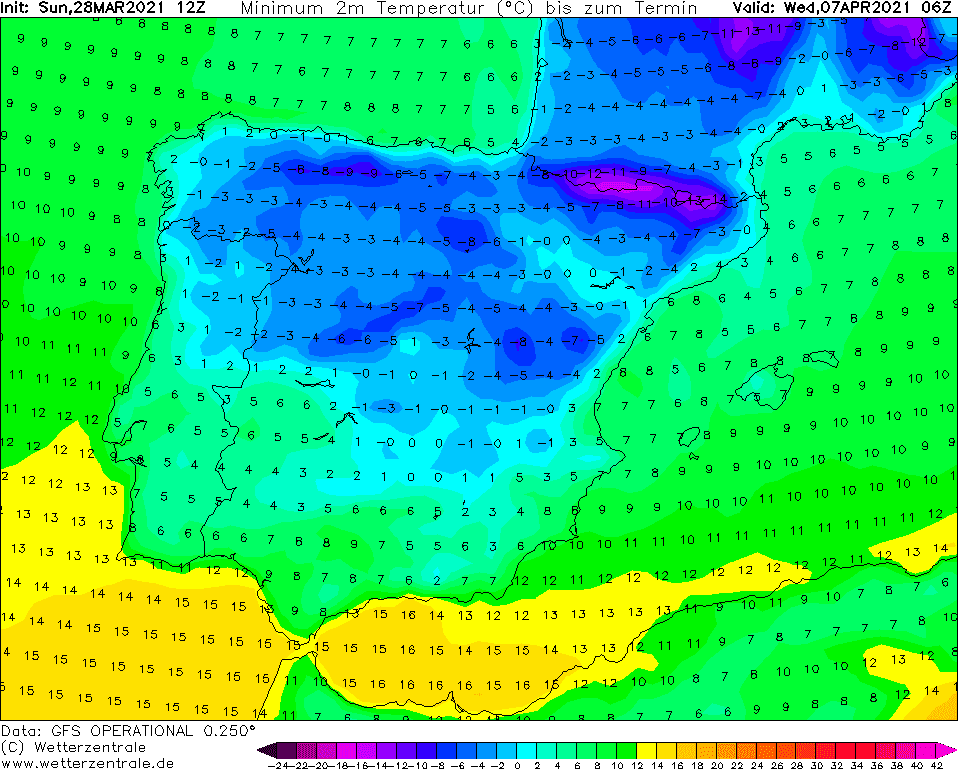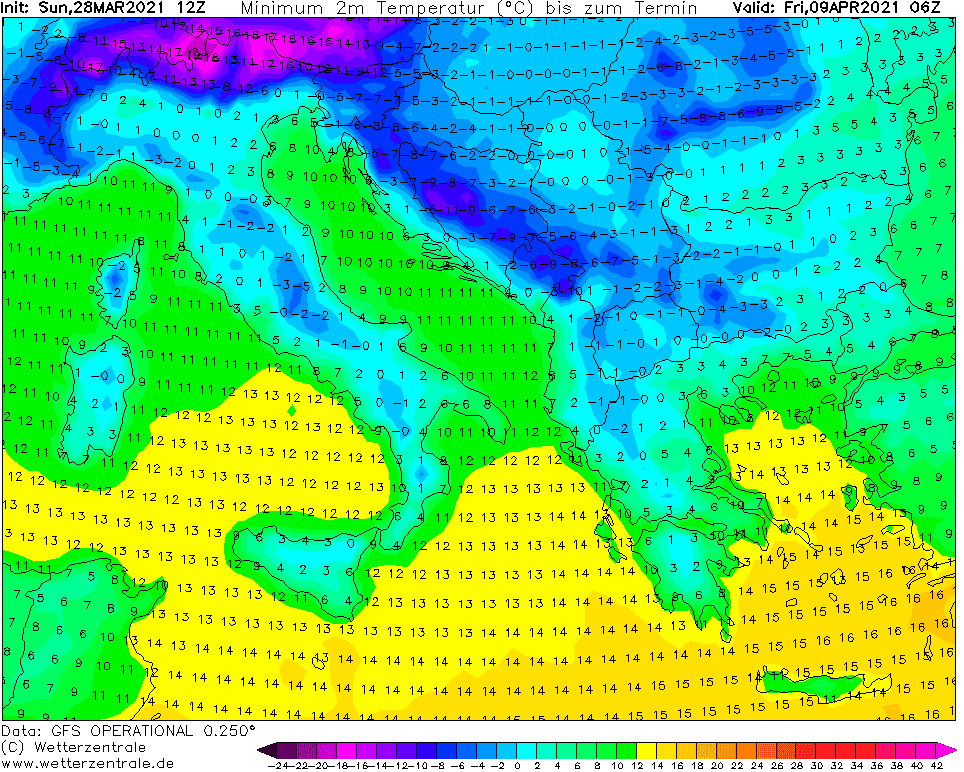 Read more:
Wednesday brings summer: Paris +27°C, Frankfurt aM +26°C, London +25°C, Wroclaw +24°C | mkweather
Canada under the snow, spring is coming very slowly | mkweather
India and Pakistan with heatwave, after floods and snow in the mountains | mkweather
Middle East almost +45°C, its very early, Central Asia +38°C already | mkweather
The UK -10°C, Greece +35°C? Extreme temperature differences across Europe after an Easter? | mkweather