Canada under the snow, spring is coming very slowly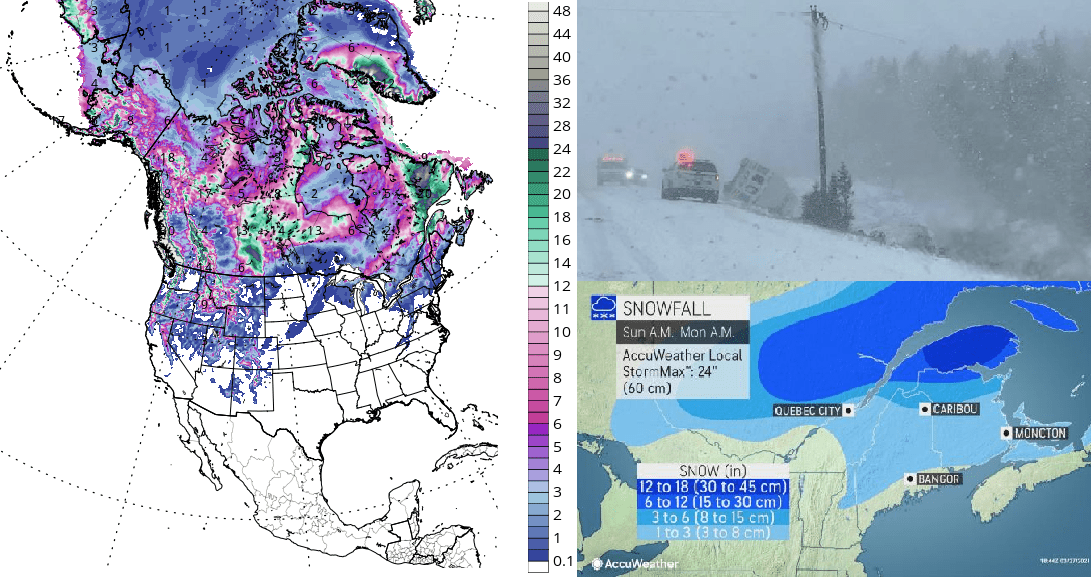 Multiple snowstorms hit parts of Canada in last days and the next blizzards are expected in western, central, but too eastern parts of Canada during the next days and period.
Until Easter 2021, snowfall is expected almost across all territory of Canada and in the USA, large region of Rocky Mountains, areas near Great Lakes and in Northeast are expected with some snowfall, too.
The worst situation should be in Labrador, New Foundland and Nova Scotia during the next days, with regional snow cover 20-50 cm and in many parts 5-20 cm.
Similar snowfall is possible in parts of south-Central Canada and British Columbia.
Blizzard in southeastern Canada and Northeast in the USA will be at the end of March and at the start of April associated with strong coldwave across East Coast and parts of Northern Plains and Midwest, USA.
Very cold period is coming only a few days after summer times from Florida to Connecticut /https://mkweather.com/hot-air-from-mexico-467c-has-shifted-above-florida-35c-virginia-30c-and-new-york-28c//.
After the second round of tornadoes at the end of last workweek, the next, but weaker, possible outbreaks are forecasted for parts of eastern half of the USA, mainly in southern states /https://mkweather.com/deadly-tornadoes-in-the-usa-possible-3-storm-systems-until-1-april-expected//.
Only after an Easter 2021, a big heatwave is forecasted in the USA and parts of Canada, with warm / hot spring weather across the continent /a topic of the next article/.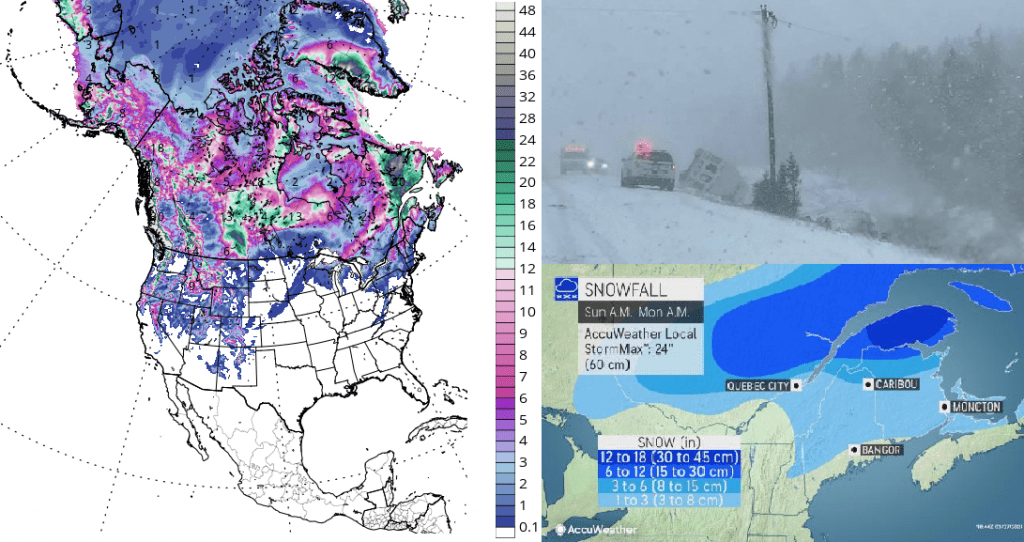 T850 hPa anomaly change across North America from Monday to Friday, 29.3.-2.4. 2021 /wxcharts.com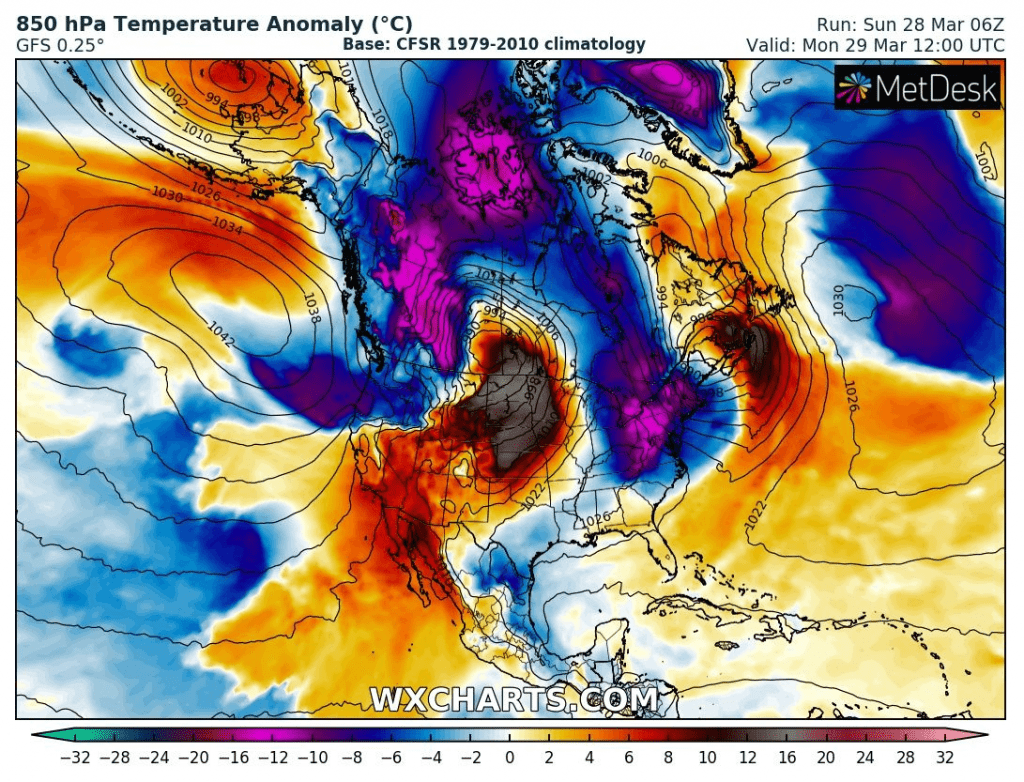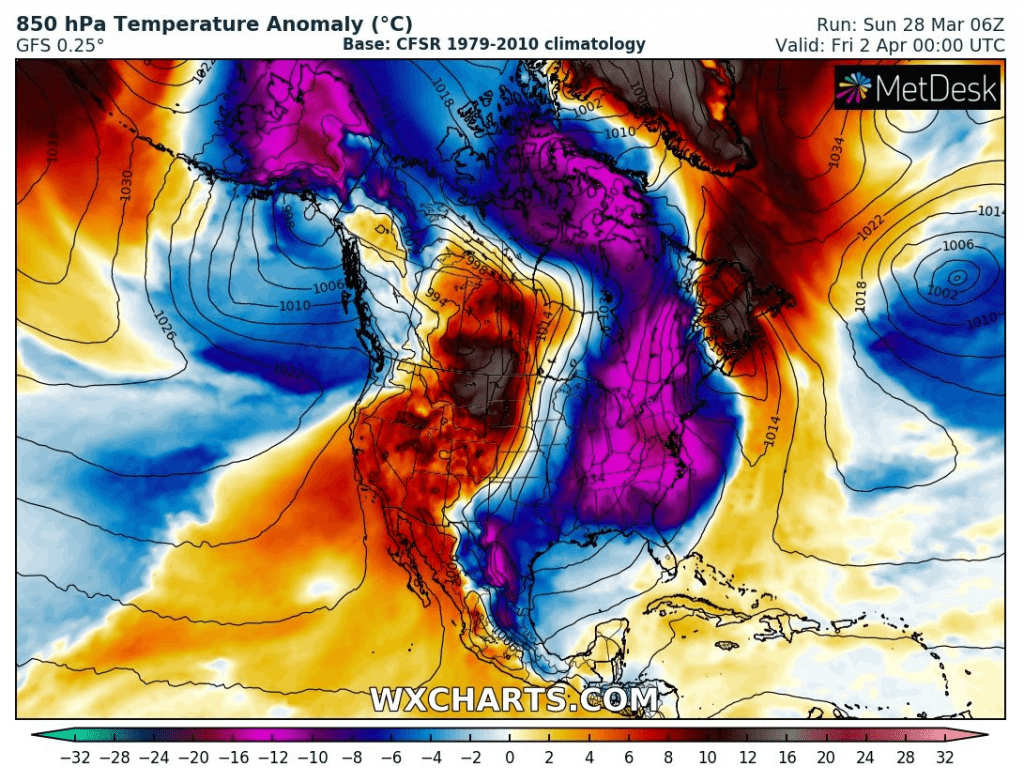 Snowfall forecast for North America for the next 16 days /tropicaltidbits.com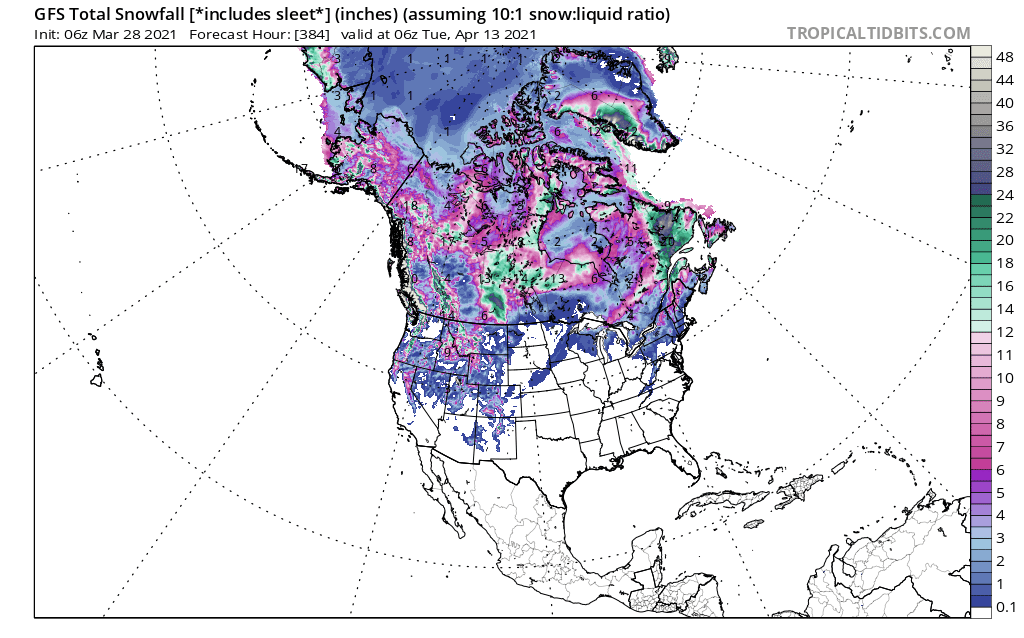 Read more:
India and Pakistan with heatwave, after floods and snow in the mountains | mkweather
Middle East almost +45°C, its very early, Central Asia +38°C already | mkweather
The UK -10°C, Greece +35°C? Extreme temperature differences across Europe after an Easter? | mkweather