After tropical days a big Antarctic blast! The first snow in Australia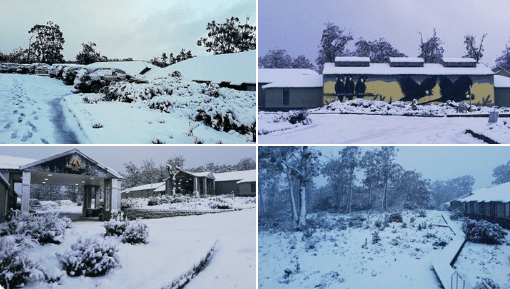 Only last week we have informed about extremely hot conditions in southernmost parts of Australia (Tasmania) and New Zealand /https://mkweather.com/tasmania-and-new-zealand-hit-hits-extreme-high-temperatures-around-32c//, where temperatures almost in the middle of autumn reached tropical +32°C.
Tropical fairytale however, is ending, and hot days are replaced by extreme Antarctic blast, with the first frosts and snowing above 500-600 MASL in Tasmania and Victoria and 900-1000 MASL in South Australia.
Frosts and low-level snow have appeared in Tasmania, Victoria and South Australia, but cooldown was evident too in South New Wales and southern Queensland.
Coldwave is expected already around Thursday in New Zealand, too.
After Antarctic blast, the next surprise should hit the region – remnants of devastating Cyclone Seroja /https://mkweather.com/dangerous-cyclone-seroja-hits-w-sw-australia-165-dead-and-45-missing-from-indonesia-and-east-timor-reported// are quickly shifting southward from South Australia and Tasmania.
Australia experiences with colder and stormy Autumn 2021 and Winter 2021 is expected to be stormy with La nina pattern, too /https://mkweather.com/autumn-2021-forecast-for-australia-2021/; https://mkweather.com/winter-2021-forecast-for-australia-still-rainy-and-stormy-thanks-to-la-nina//.
Stormy weather is associated with a strengthening of spider season /https://mkweather.com/spider-season-in-australia-is-thanks-to-50-year-floods-extraordinarily-strong//, while wildfire season is weak.
In the next article we will look at damages caused by devastating Cyclone Seroja in Western Australia.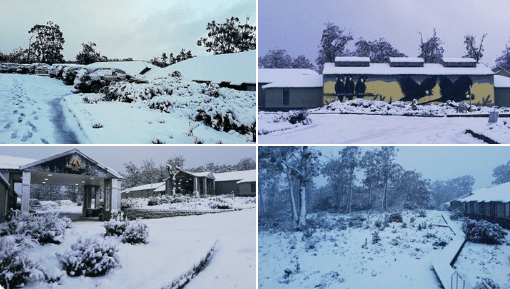 Read more:
https://mkweather.com/switzerland-with-deadly-avalanches-50-worse-than-other-seasons-27-died/