Czechia -18,0°C, Slovakia -13,3°C, Austria -11,8°C, Hungary -9,9°C, Polish main stations -9,2°C
Frosts -10/-15°C hit on Friday, 9. April 2021 some populated basins and valleys East-Central Europe, what should have significant effect on regional harvest /https://mkweather.com/apple-pear-plum-or-cherry-trees-in-danger-after-snowstorm-next-severe-frost-10c-around-15-april-in-continental-europe-extreme//.
Although at the weekend and on Monday, 10.-12. April, temperatures in lowland reach again +20°C, the next snowstorm with subsequent frosts are in region expected already in next workweek /https://mkweather.com/poland-13c-20-cm-of-snow-in-lowlands-next-week/; https://mkweather.com/the-next-snowstorm-for-europe-cold-front-will-be-shifting-across-europe-7-days//.
All within mega-Arctic cold blast in Europe, which is bringing many temperature records and surprises /https://mkweather.com/european-april-arctic-blast-206c-in-718-masl/; https://mkweather.com/belgrade-10-cm-of-snow-new-record-of-the-latest-snowfall-since-1888-croatia-120c-in-564-masl/; https://mkweather.com/italy-subtropical-crops-suffer-10c-frosts-harvest-in-a-danger/; https://mkweather.com/french-vineyards-are-fighting-with-extreme-frosts-temperatures-dropped-up-to-12c//.
The coldest was on Friday traditionally in Czechian frost valleys, in Perla Kvilda, only -18,0°C /https://www.idnes.cz/zpravy/domaci/pocasi-teplota-minus-osmnact-stupnu-sumava-chladno-mraz.A210409_074605_domaci_ajez/. Station is however slightly above 1000 MASL, in 1058 MASL, therefore we can´t consider it for lower stations such as the next, interesting observations from East-Central Europe.
Only -13,3°C reported Oravská Polhora in Slovakia, around 800 MASL and in Želiezovce, Slovakian lowlands, only -8,5°C was measured, what should be the lowest April temperature in regional lowlands in history.
Extremely cold was in Austria, too, the coldest in Bad Mitterndorf, around 700 MASL, -11,8°C.
According to idokep.hu, -9,9°C in Mihálygergén, Hungary was measured and deeply below zero temperatures were reported from Hungarian lowlands, too.
Within IMGW site, Poland, only -9,2°C was measured in Zakopane, southern Poland, around 900 MASL, what is colder temperature such as during last days, when -13°C in Polish Carpathian valleys was measured /https://mkweather.com/poland-13c-20-cm-of-snow-in-lowlands-next-week//.
Cold front with heavy snowfall is forecasted mainly for Switzerland, Bavaria, Austria, Czechia, central Poland and the Carpathians in Slovakia, Hungary, Ukraine or Romania already around Tuesday – Wednesday, 13.-14. April 2021.
Until the weekend, 16.-17. April, the next round of severe frosts in the region is expected, therefore stay prepared and protect your harvest and flowers.
Heating season is therefore not ending in the region and for the next warm spells above +25°C we will be waititing longer, yet.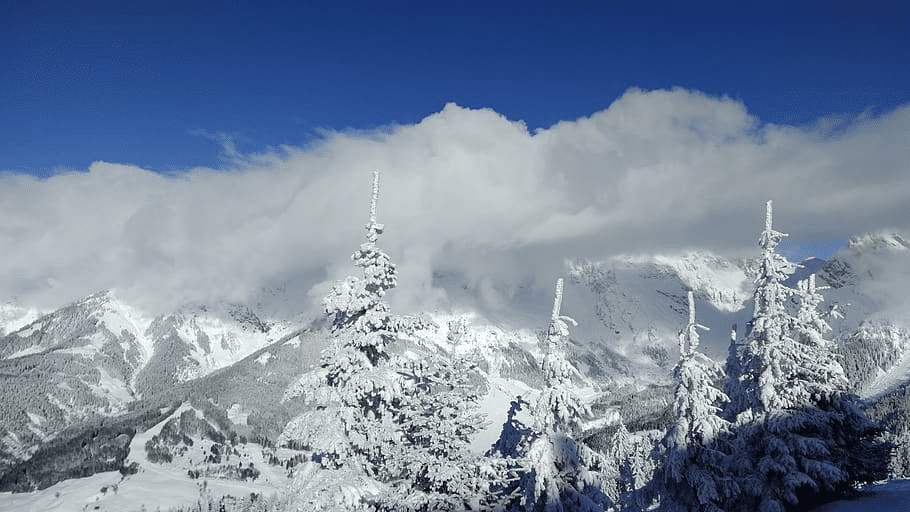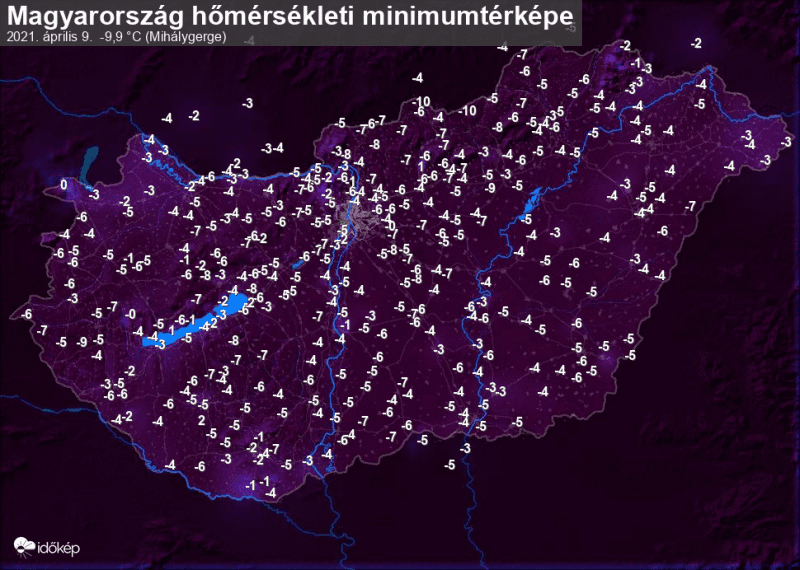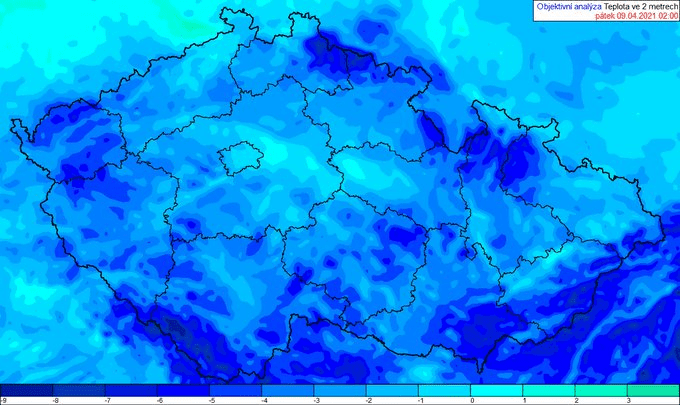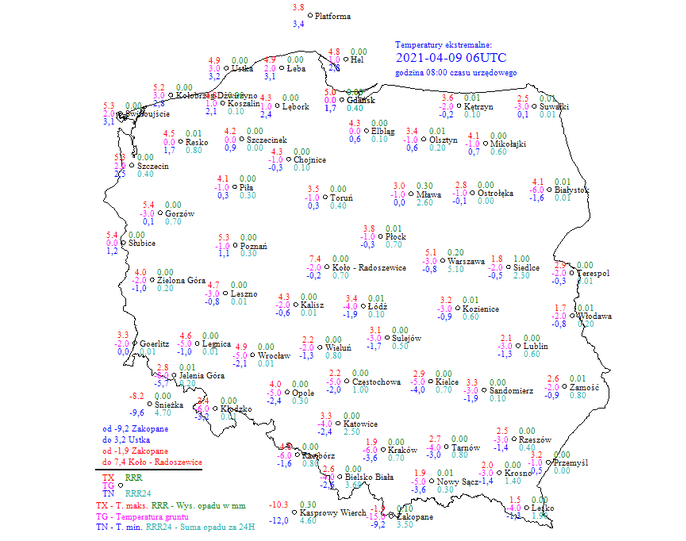 Read more:
https://mkweather.com/switzerland-with-deadly-avalanches-50-worse-than-other-seasons-27-died/
Man in High Tatras was hit by lighting! Heavy storms in the Alps and Carpathians after another hot day! | mkweather