NAO- the strongest since October 2020, tripole of air pressure systems from Azores to Scandinavia causes unique Arctic blasts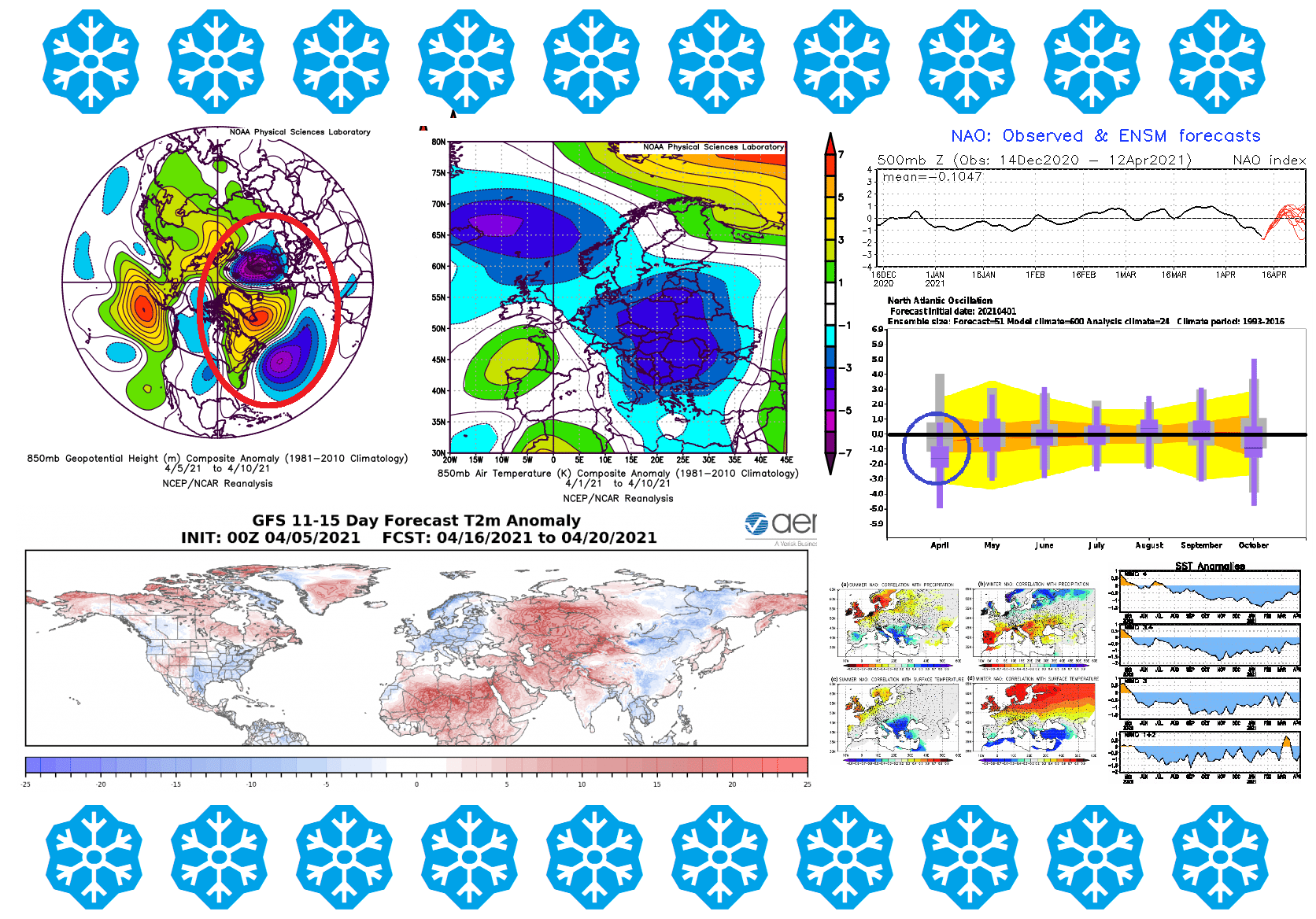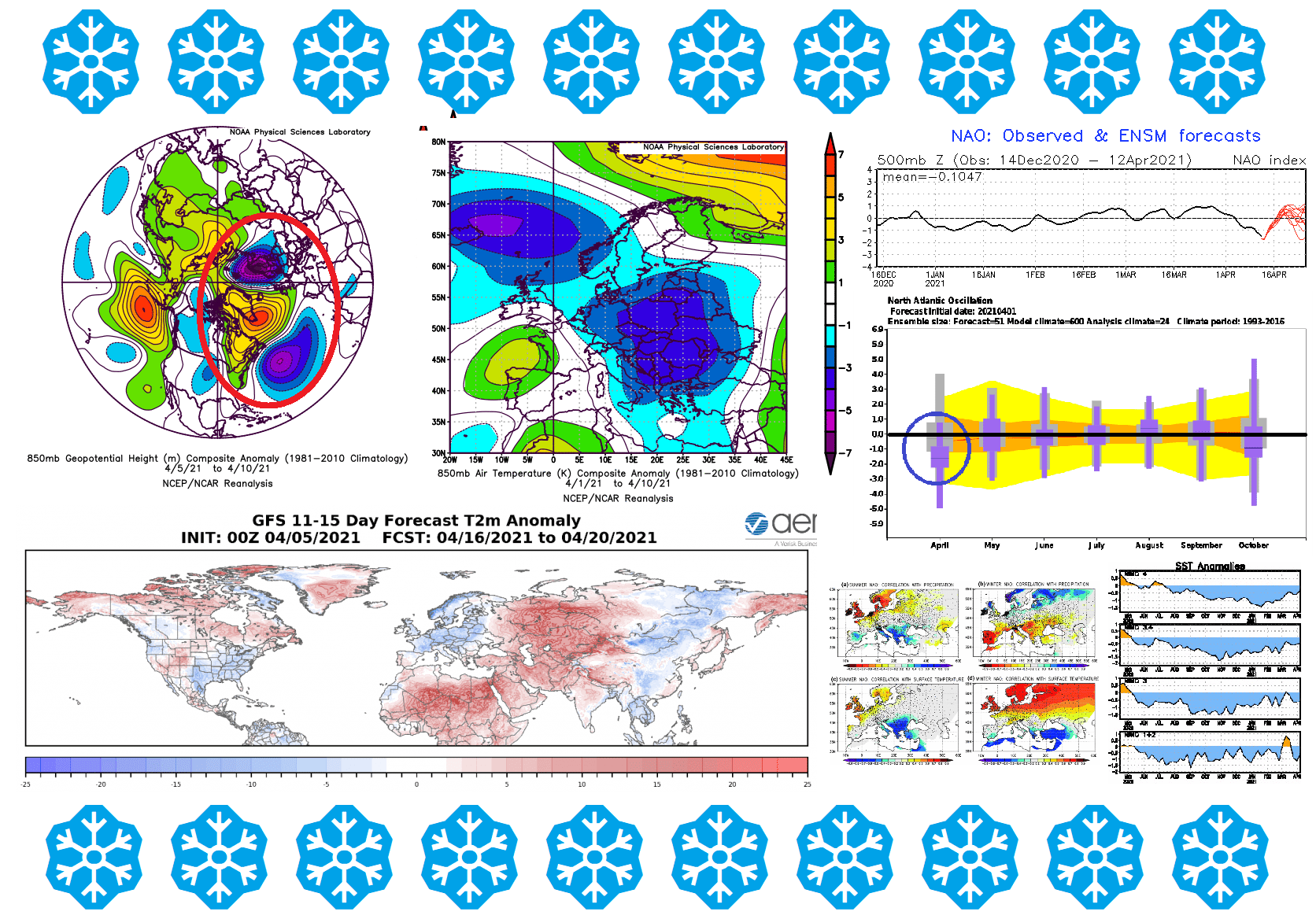 Favorable forecasts for April 2021 appear unsuccessful after mega-cold Arctic blasts hit large parts of Europe thanks to strange persisting circulation pattern.
While above Azores, pressure quickly decreased, anomalously strong Greenland´s high has shifted above Europe and above Scandinavia, powerful cell of polar vortex caused, that all extremely cold Greenland´s air have flooded European continent, with many mid-spring cold temperature and snowfall records /https://mkweather.com/some-parts-of-central-europe-expect-5-day-april-blizzard-05-meter-of-snow-is-rarely-expected-snowfall/; https://mkweather.com/tulloch-bridge-the-uk-94c-widespread-snowing-hit-london-too-the-coldest-mid-spring-since-2013/; https://mkweather.com/european-april-arctic-blast-206c-in-718-masl/; https://mkweather.com/belgrade-10-cm-of-snow-new-record-of-the-latest-snowfall-since-1888-croatia-120c-in-564-masl/; https://mkweather.com/italy-subtropical-crops-suffer-10c-frosts-harvest-in-a-danger/; https://mkweather.com/french-vineyards-are-fighting-with-extreme-frosts-temperatures-dropped-up-to-12c/; https://mkweather.com/abnormal-temperature-in-sardinia-mediterranean-80c-in-500-masl//.
NAO index in the middle of current week is forecasted to fall almost to -2, what is extremely low value (under -1.0, significant changes in circulation are coming), the lowest since historically cold weather patterns across Northern Hemisphere in October 2020.
Another extremely cold air cell has shifted above Alaska and the next late coldwave is only beginning across the USA, Canada and Mexico /https://mkweather.com/extremely-cold-air-from-alaska-will-shift-above-the-usa-late-frosts-and-snowing-in-outlook//, too.
Large temperature anomaly across Europe between 5.-10. April 2021 coming from northwest is detected on ESRL composites tool and ECMWF has changed forecast for April already for expected NAO- month, moreover after very cold March 2021 on the Earth, with negative monthly temperature anomaly from 40-year long-term average, thanks to La nina /https://mkweather.com/march-2021-as-the-2nd-month-below-temperature-average-on-the-earth-for-last-7-years//.
Effects of a unusual circulation pattern we will suffer in Europe until 20. April and cold last in the USA should last even longer, what should have devastating impact on 2021´s harvest on both continents.
From nothing we have here one of the coldest mid-spring cold blasts in European history, when temperatures in lower situated basins and valleys in south-central Europe dropped up to -20,6°C and extreme frosts are devastating harvest in central Europe, British Islands or Mediterranean.
In Alaska, temperatures dropped up to record -42,7°C / -45°F and this air is forecasted to shift above central USA in next days, with another record cold blast.
Is there a question, if strong La nina will cause similar surprises in the next months, too. Our estimate is, that, yes – mainly in May and June 2021, when Arctic air masses will be relatively developed, yet, but then we see a hope for hot Summer 2021.
ECMWF forecasts slightly below average NAO index for May and June, now, and neutral or colder temperature anomalies in stormtrack European area are forecasted for May 2021, with gradual warmer Mediterranean and southern parts of continental Europe.
Hot summer should surprise mainly thanks to loss of Arctic air masses in northern latitudes – in the summer is NAO- sometimes cold, but coldwaves are alternating with abnormal heatwaves on the back sides of pressure highs, while during NAO+, stable anticyclonic weather (not cold, but not extremely hot is normal).
However, after possible hot summer, cold Autumn should come, because the newest forecasts see return of La nina, strong hurricane season, and therefore more NAO- and AO- around October, again.
We are reminding, that around 80% Octobers in last 2 decades was thanks to changes in Arctic, Siberia and North Atlantic with NAO-/AO- and powerful early cold blasts /https://mkweather.com/little-ice-age-terrifying-predictions-of-gulf-stream-collapse-until-2030//.
Will we see hot days, soon, or this cold La nina conditions will last into early summer?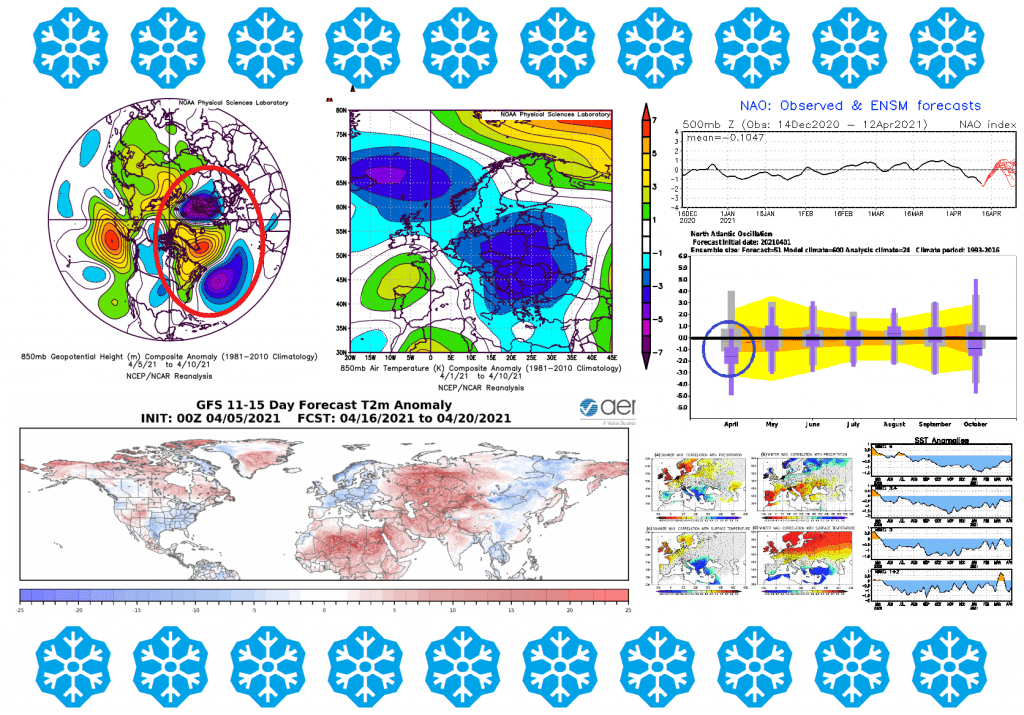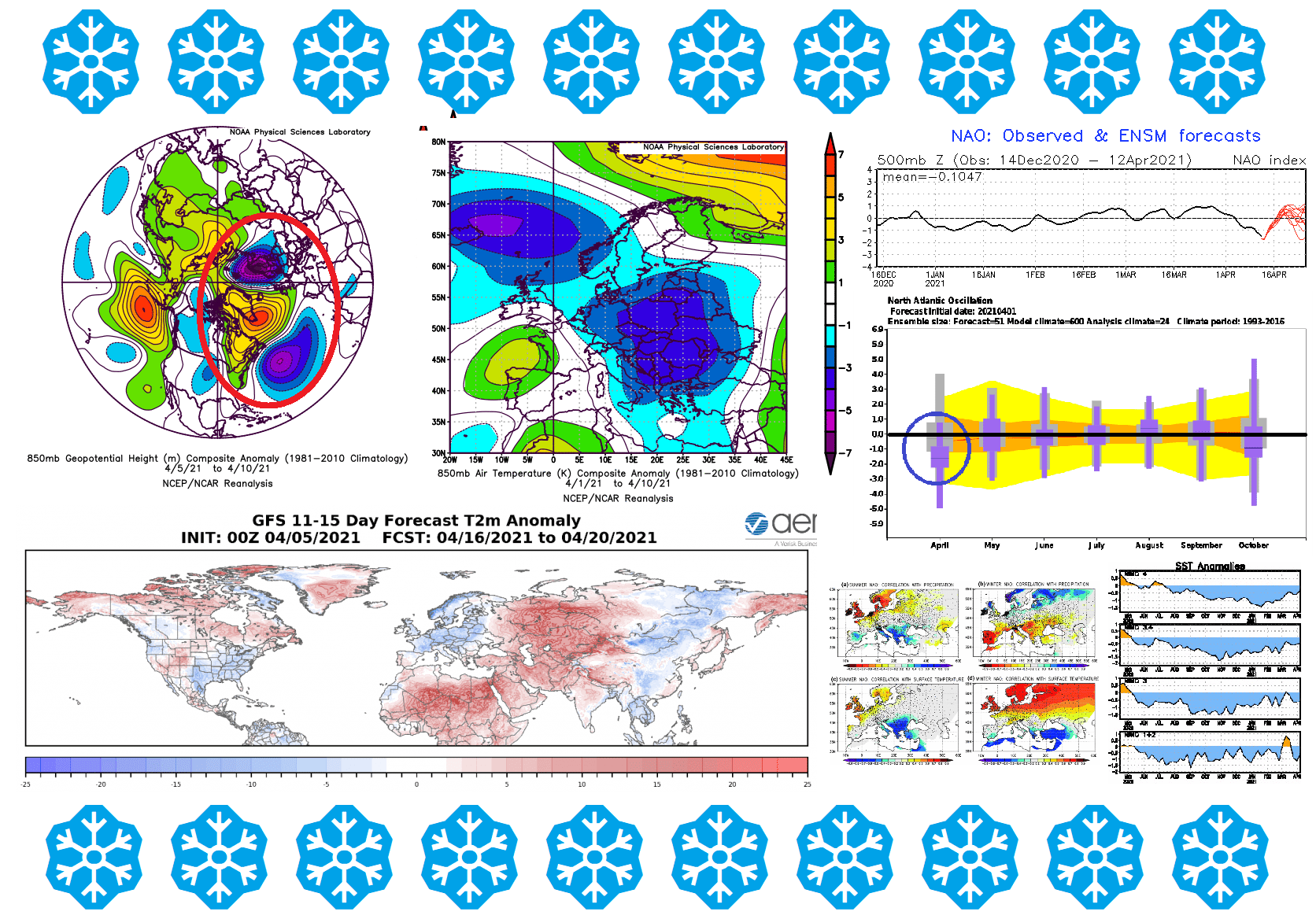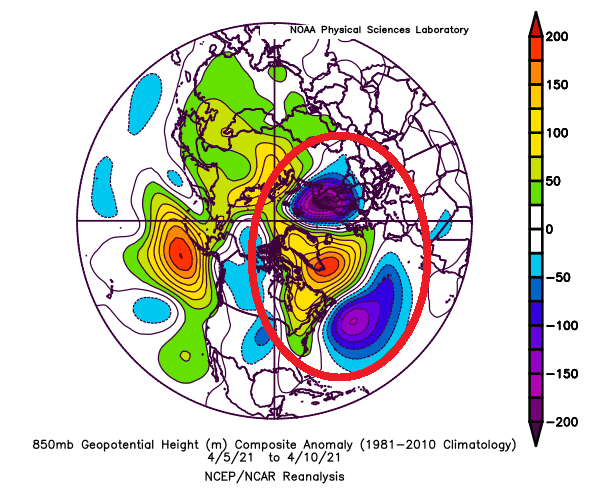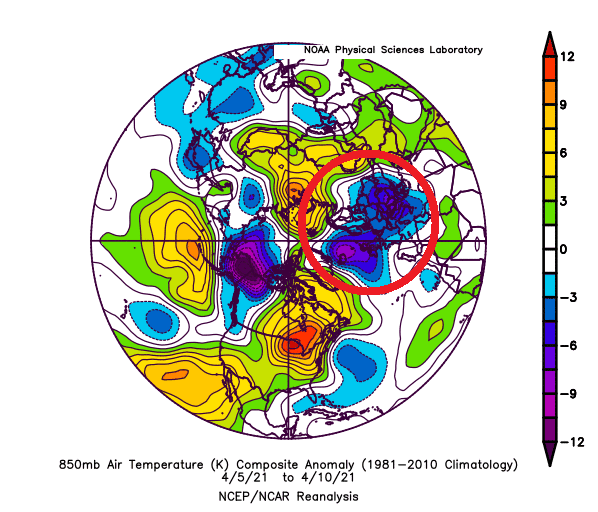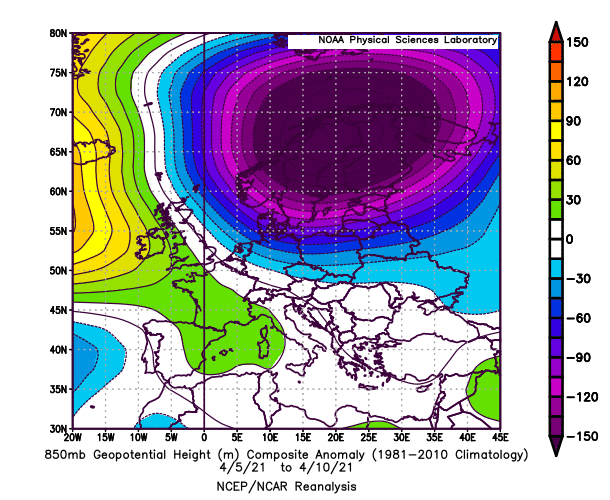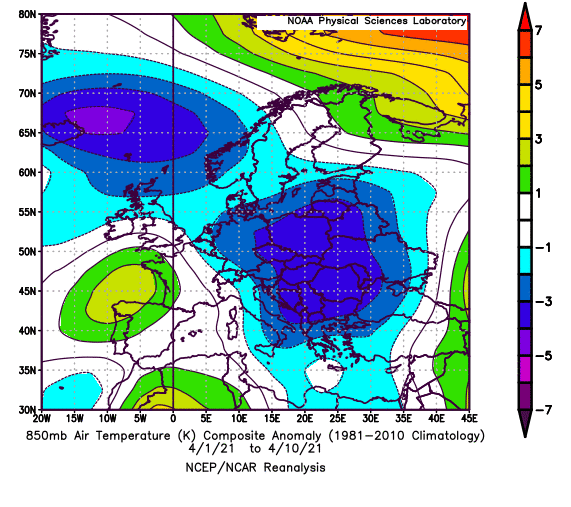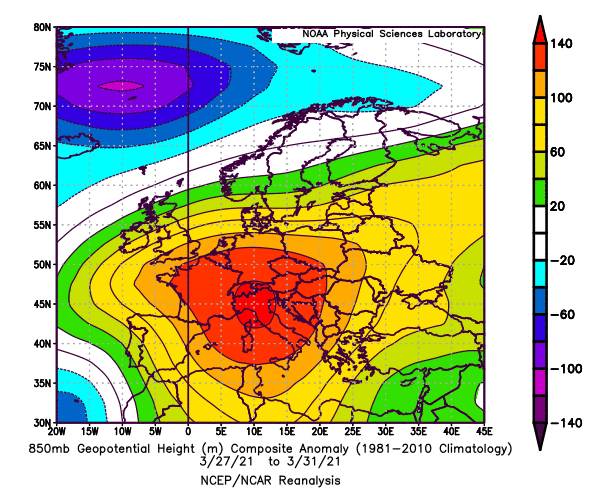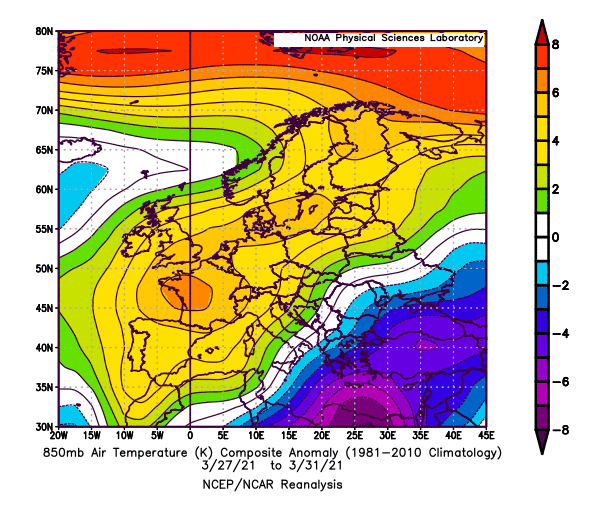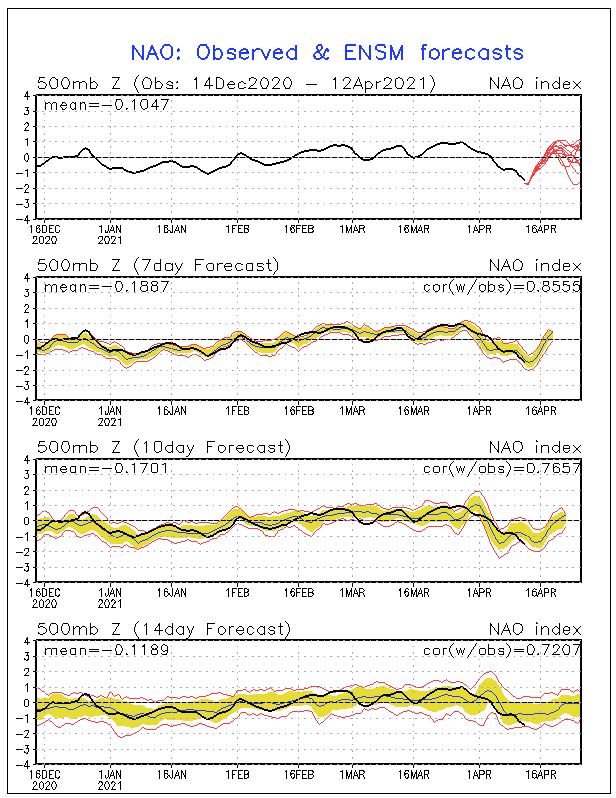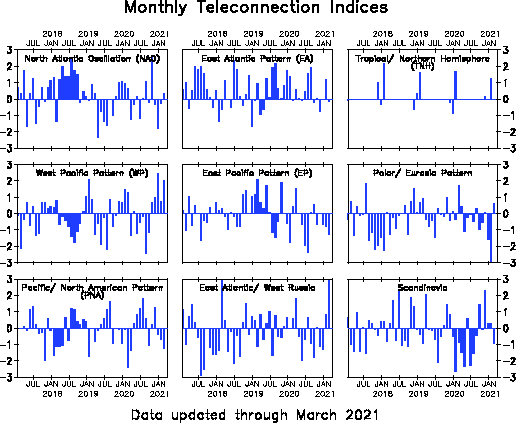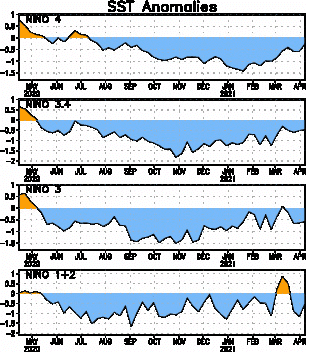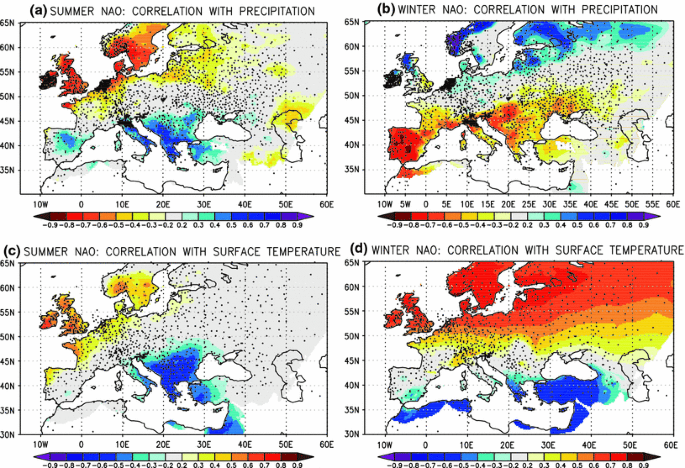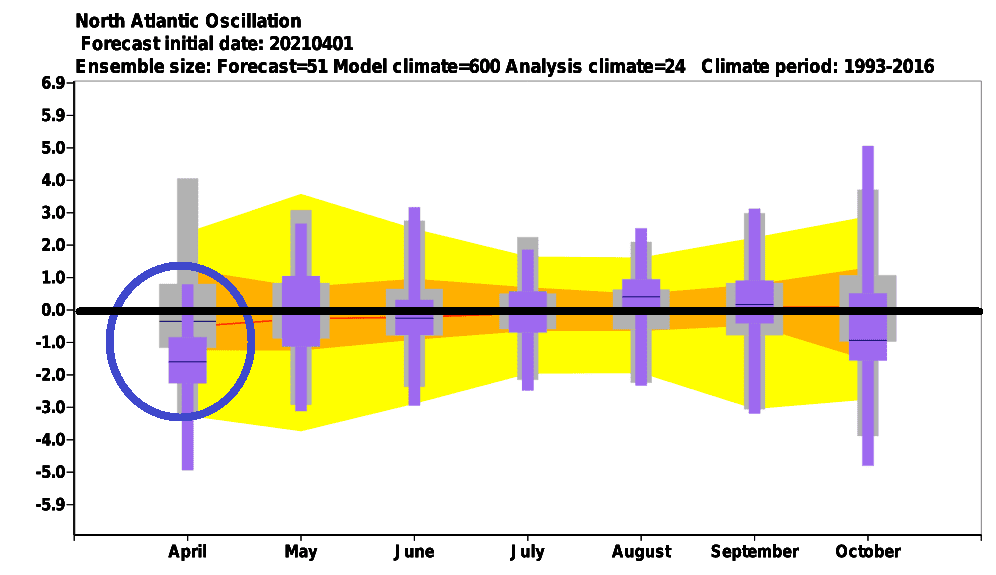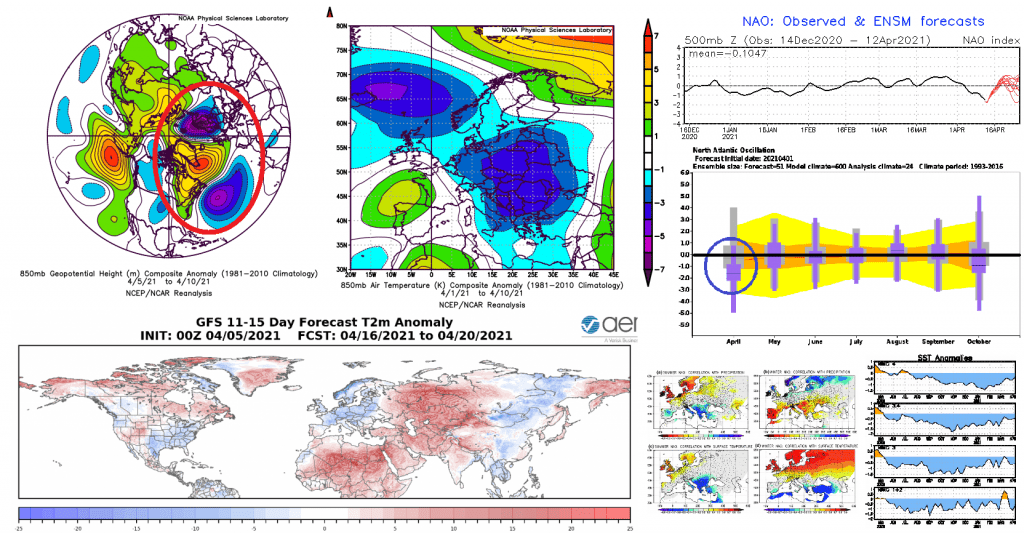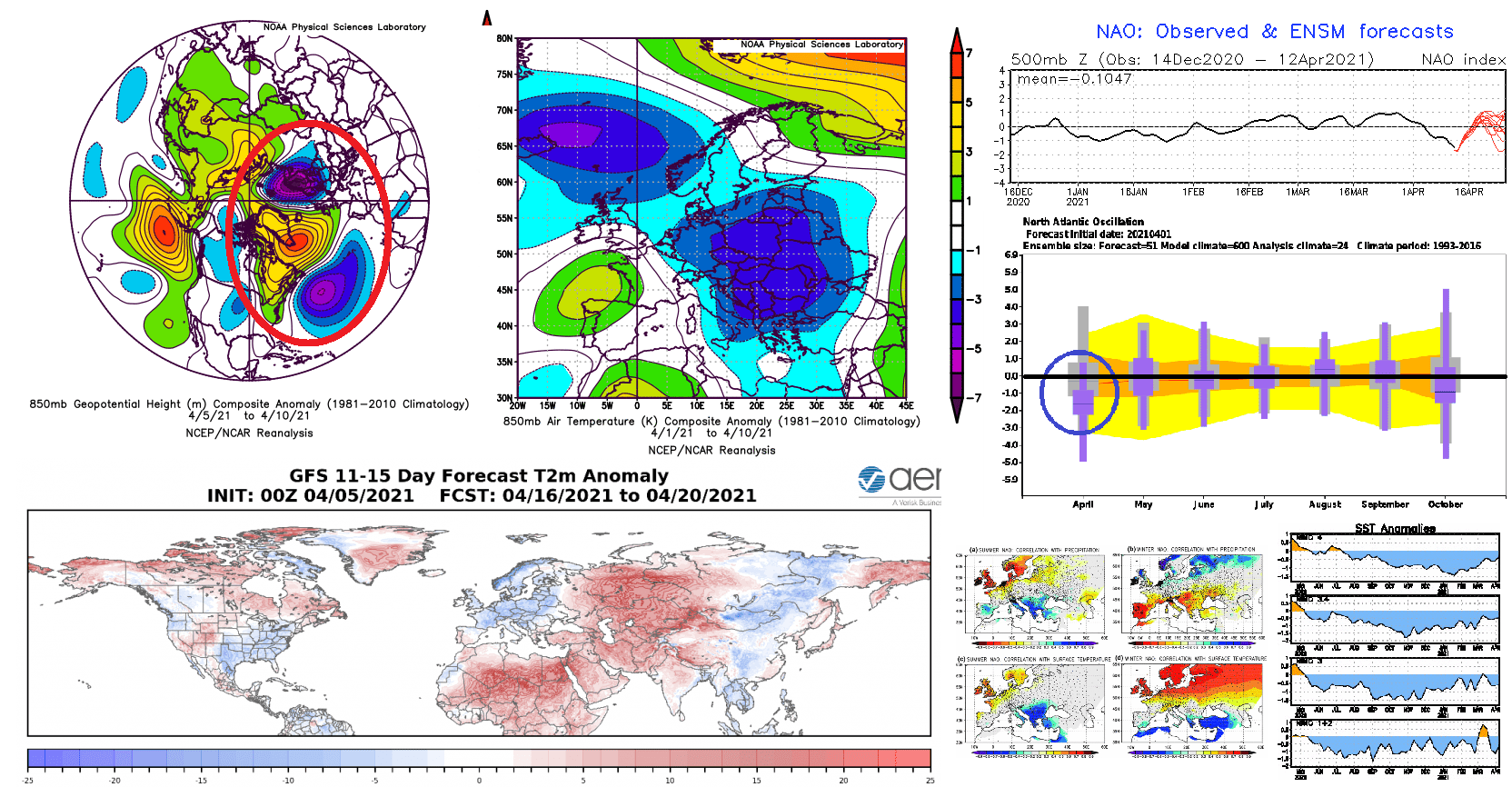 Read more:
https://mkweather.com/switzerland-with-deadly-avalanches-50-worse-than-other-seasons-27-died/
Man in High Tatras was hit by lighting! Heavy storms in the Alps and Carpathians after another hot day! | mkweather